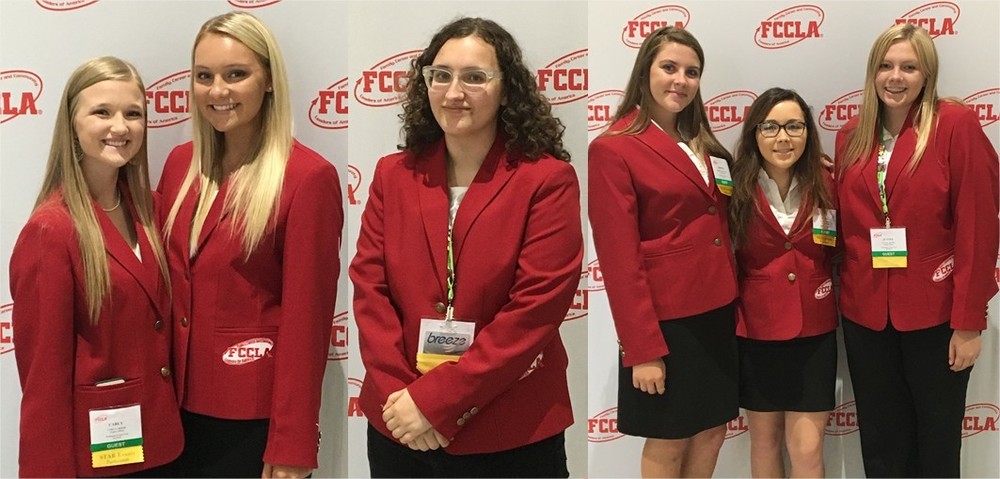 FCCLA STAR Events Nationals Results 2018
Elizabeth Romeiser
Monday, July 02, 2018
WCHS FCCLA represented our school well at Nationals in Atlanta, Georgia.
WCHS STAR Events competitors are Carly Crome, Kylie Mintzmyer, Hannah Portenier, Kirsten Ouellette, Kylie Cordry and Alyssa Jensen. They are all smiles after competing the last two days.
RESULTS:
Carly and Kylie Silver Rating - Chapter Service Project Display Sr.
Hannah Silver Rating - Fashion Design Sr.
Kirsten, Kylie, Alyssa Gold Rating - 3rd in the NATION. Illustrated Talk Jr.