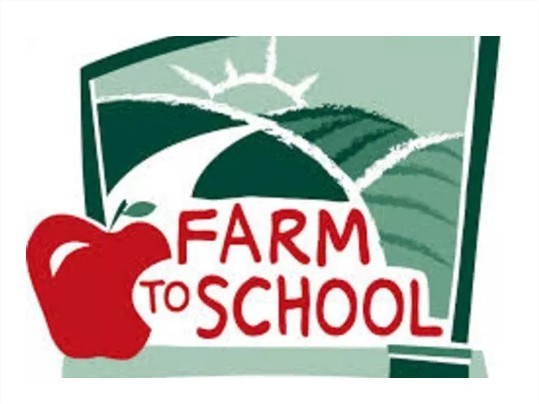 Farm to School
Elizabeth Romeiser
Tuesday, September 11, 2018
FARM TO SCHOOL…We need YOU!!
Denise O'Dea, Superintendent
The USDA Farm to School initiatives utilize local agricultural products from a community – fruit, vegetables, milk, etc. - and incorporate them into Child Nutrition Programs in the school. USD 108 Washington County Schools is interested in starting our own program right here to help support our students in the lunch and breakfast programs by taking advantage of locally raised beef and pork to serve delicious meals to our students. Kansas has many leaders advocating for fresh, local food in their school districts and communities.
There are successful programs in Kansas where local farmers donate a cow or pig to the local school district. The school district pays to have the animal processed and then the meat derived from the animal is served at breakfast and lunch. This will enhance our menus by providing locally grown beef and pork at cheaper rates that we can currently buy, but the meat is also home-grown. We will be better able to provide meals with beef and pork products as a feature item rather than more processed foods. It really is a win-win for all – the students get a quality meat product that was grown in their own backyards and our local farmers get recognized for their generous donation!
If you are interested in participating in this program, I would LOVE to visit with you. Come on, be the FIRST local farmer who steps forward to get this program off the ground.
I can be reached at 785.325.2261 x 3 or stop by my office at 101 W College. I want to talk to you!