Read the brochure to find information on how to make a donations.
Thank you for your support!
USD 108 ENDOWMENT ASSOCIATION PURPOSE:
The Endowment Association has been created to operate in connection with USD 108 to develop private funds which will enhance and stimulate the educational experience for students, faculty and staff in the school district.
THIS WILL INCLUDE:
Post-secondary scholarships to colleges, universities and vocational-technical schools to worthy USD 108 students.

Grants for educational projects throughout the USD 108 system.

Financial support to supplement the teaching resources available to instructors employed by USD 108.

Soliciting, accepting, receiving and administering contributions of funds or property to be invested and reinvested by the association to accomplish these and other goals for the Endowment Association.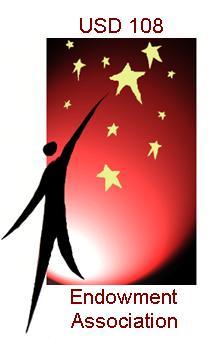 USD 108 Endowment Association, Inc., 101 West College Street, Washington, Kansas 66968, Employer Identification Number: 76-0727312 is exempt from Federal Income Tax under Section 501(c)(3) of the Internal Revenue Code.