WCHS Art Students are participating in an art show this weekend hosted by our local GFWC Modern Pioneers. Please come view their pieces and vote for Viewers Choice Award. Prom is less than a month away! Informative letters about prom details was placed in the mail today for seniors, juniors and prom servers. To attend prom, a student must be eligible with grades and be in good standing with attendance.
Mrs. McClure's 2nd grade class read books to the morning and afternoon preschool classes this week!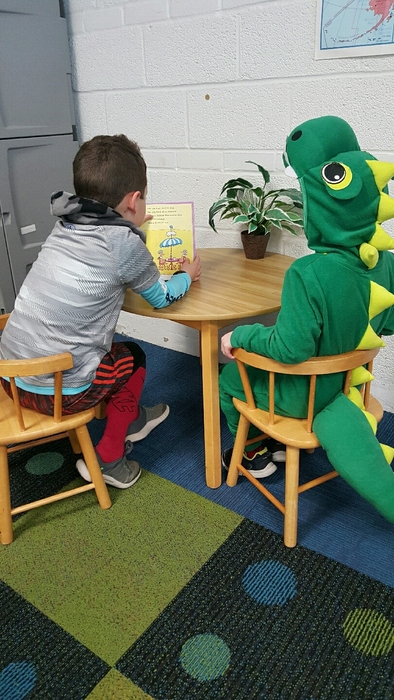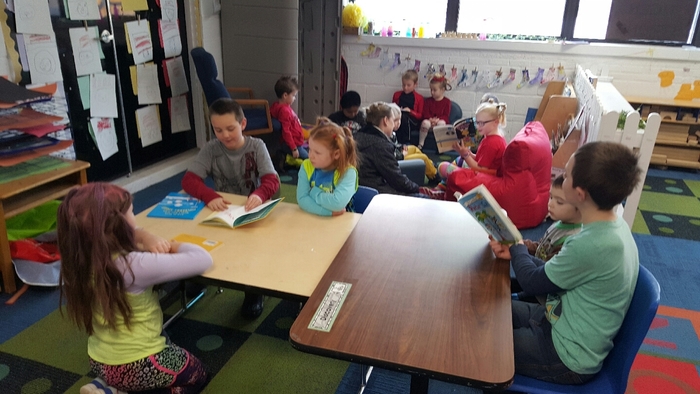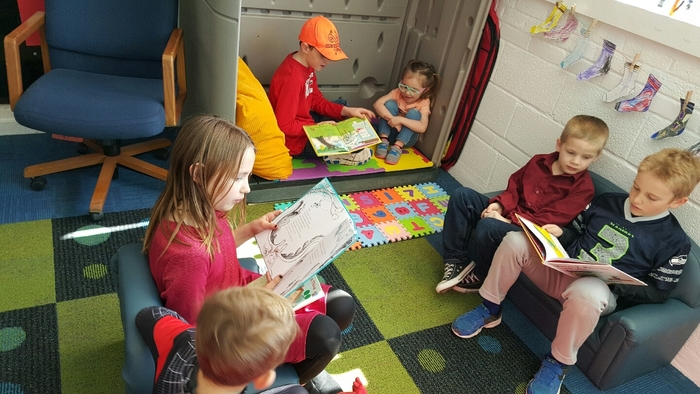 Heather, Nurse Lisa, Kenny, And Mrs Hoover celebrating pajama day for Dr Seuss week.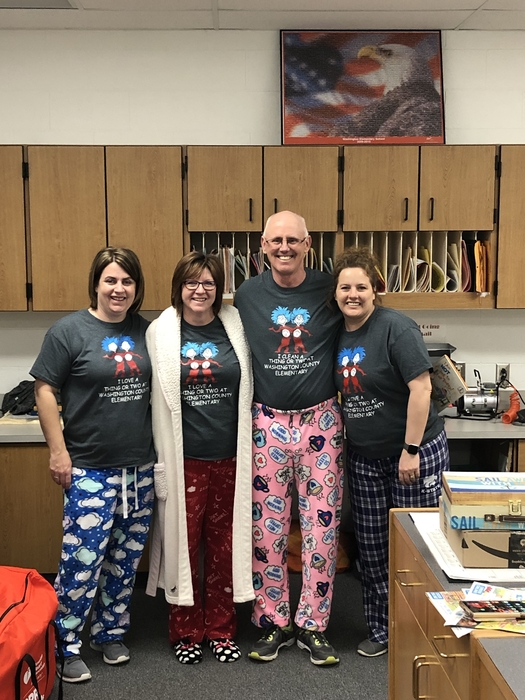 I do not want to get up! 2R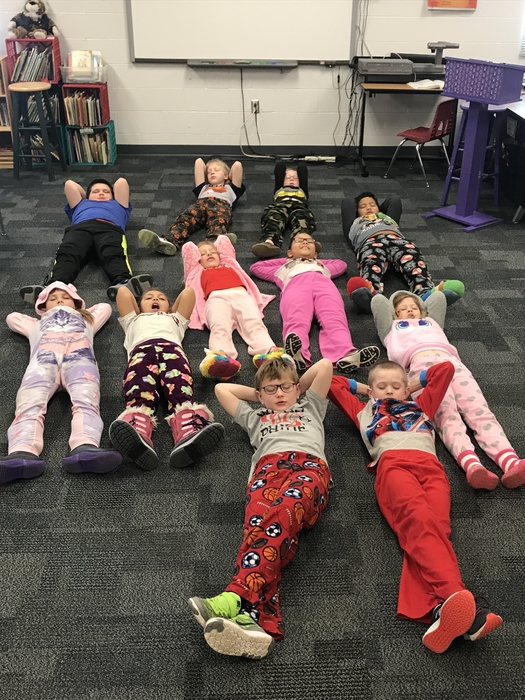 TONIGHT! Parent-Advisory Meeting on Wed March 6 – Important One! We will be covering upcoming KAP Assessments; March 20th Late Start Info; Tiger Extravaganza on Thurs, March 21 and End of Year Calendar. We will be meeting at 5:30PM in the Library.
Tomorrow is our last day for Dr. Seuss Week. The theme is "I Do Not Want to Get Up Today." Wear pajamas and bring a pillow.

2R wacky Wednesday!
Tomorrow is Wacky Wednesday. Wear your wackiest outfit. But along with your wackiest outfit, make sure to have coats, gloves, and stocking hats because we will be going outside on Wednesday and Thursday.
Oh, The Places They Will Go!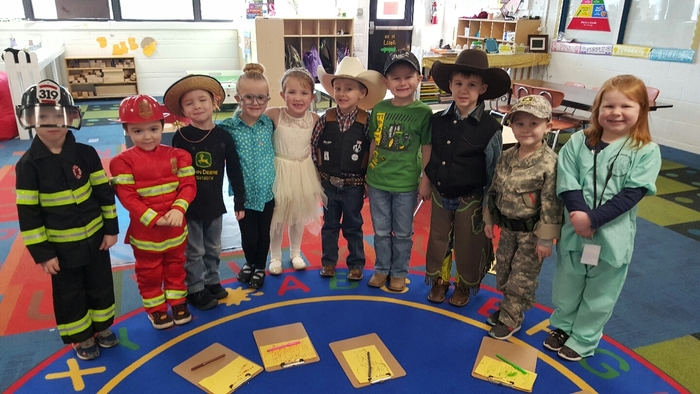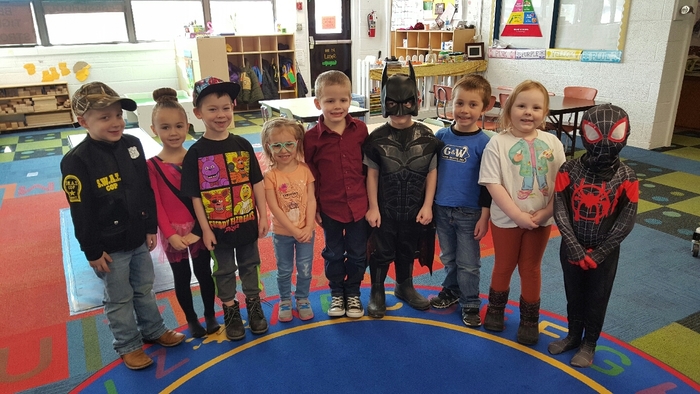 PowerZone summer forms are due this Thursday, March 7.

Finger light reading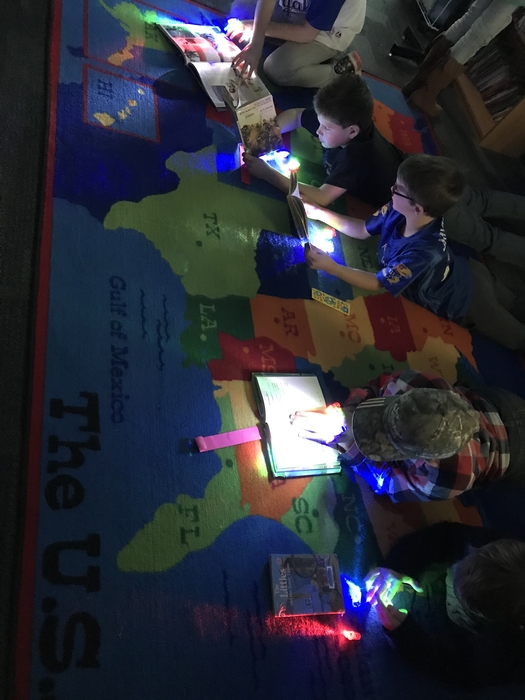 Oh The Places You'll Go! Mrs. Rundle's 2nd Grade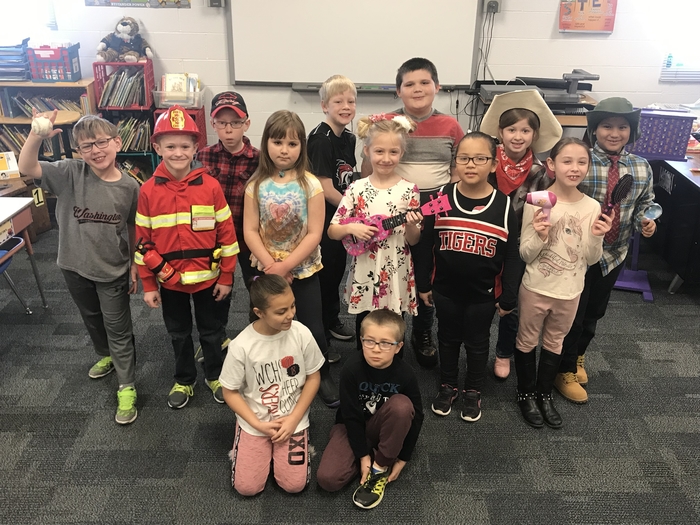 New inductees to the Washington County chapter of National Honor Society. Congratulations to these fine young people who epitomize scholarship, service, leadership, and character. "To whom much is given, much is expected."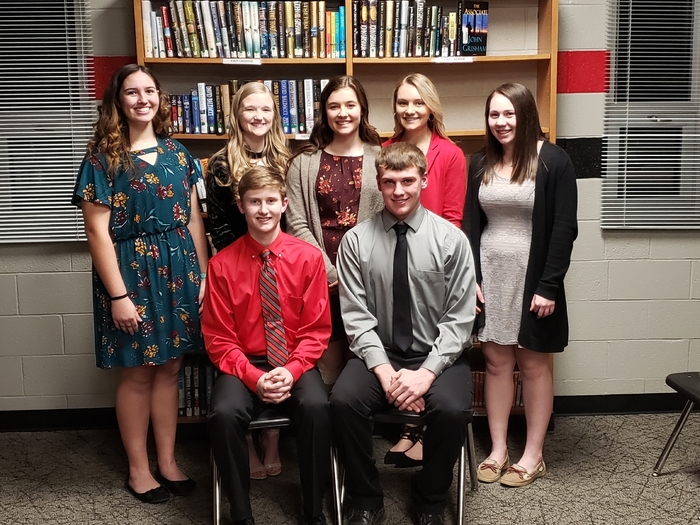 Thank you, Lillee Richard, for donating some neat books to the elementary library!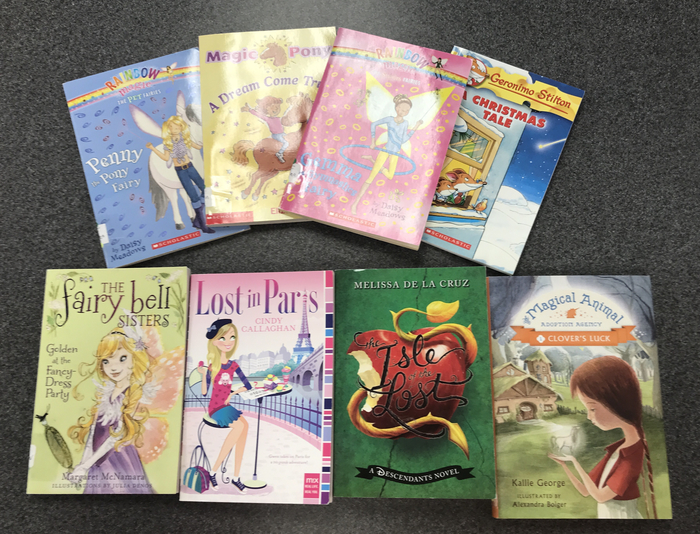 Here's a big "Thank You" to the Zenger Family for donating some great non-fiction books to the elementary library!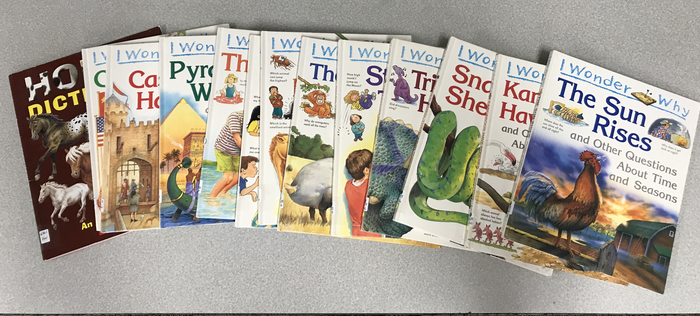 Mrs. Rundle's 2nd Grade!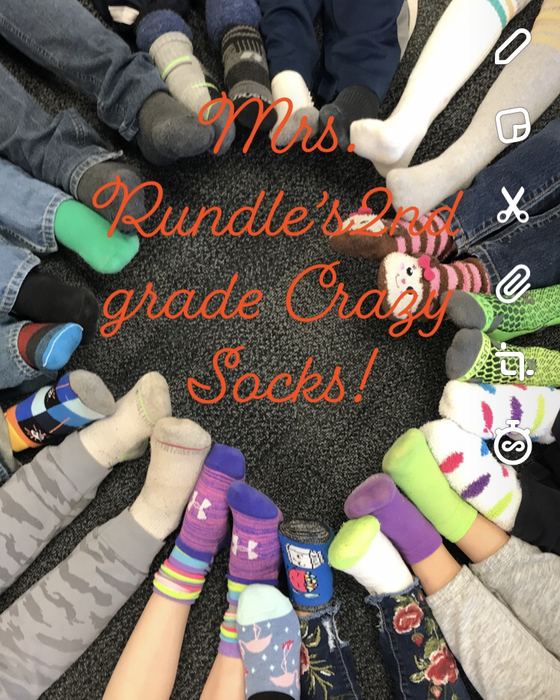 Another thanks to Mrs. C (Chalfant) for 2 more books from Kristin Hannah!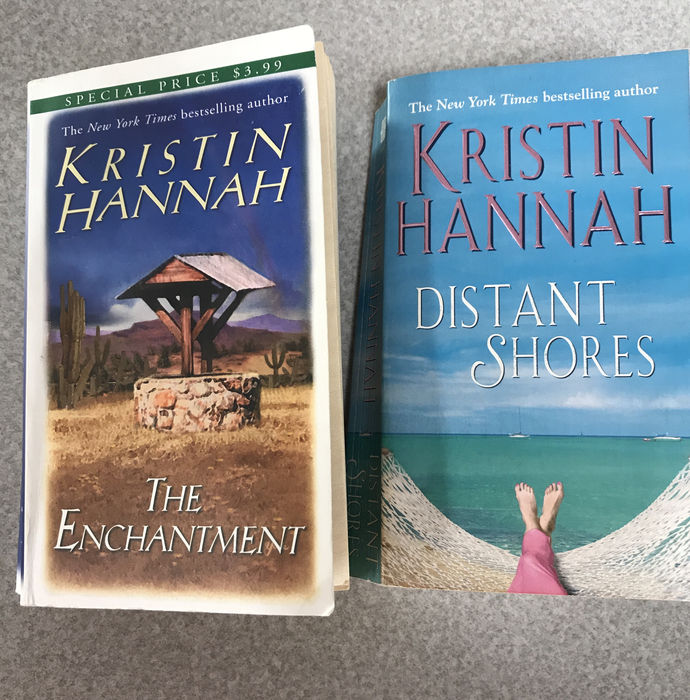 The NHS induction is cancelled for today? It will be Monday night at seven.