We are especially thankful for businesses who support WCHS, like Rebecca Frerking of Styled by R who recently helped out with the FBLA Dress to Impress Fashion Show.
6th graders are working on their Christmas Coordinate Plane Projects. I just love seeing the kids excited, working hard, and learning all at the same time!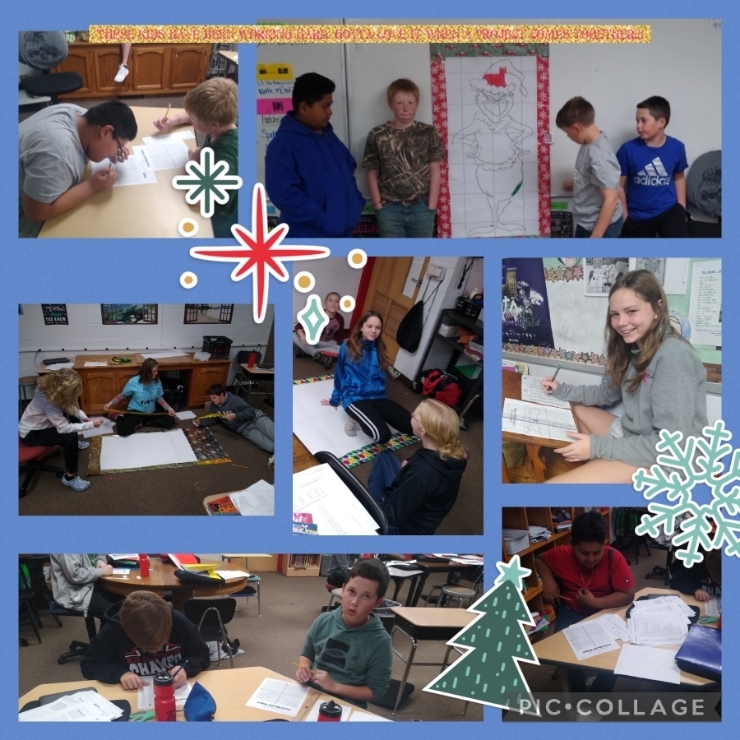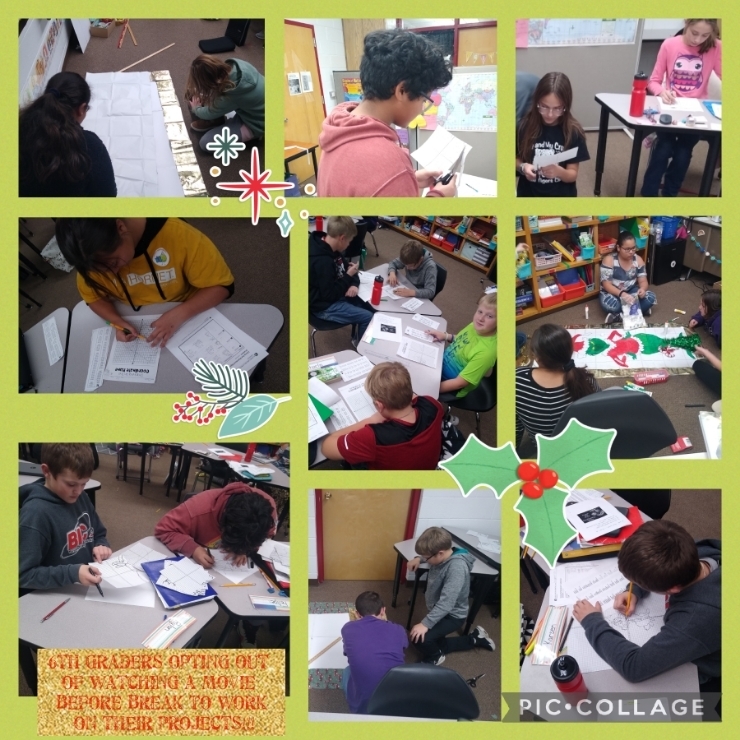 The second grade classes joined together to present our readers theater to each other. Mrs. Walter's class presented the "Thanksgiving ABCs." Mrs. Rundle's class presented "Turk and Runt."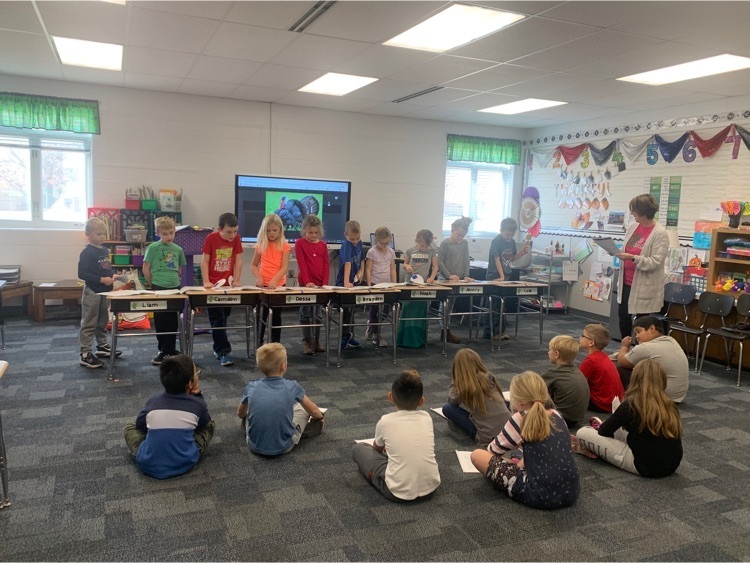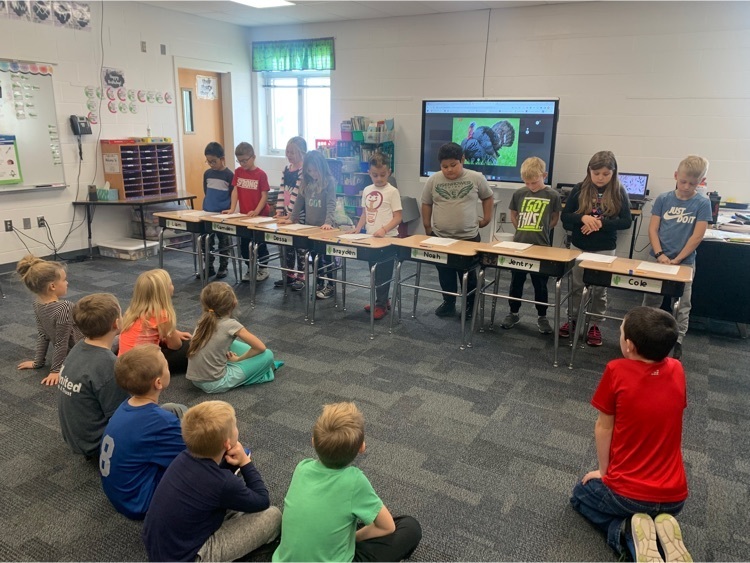 Ms. Tryon's class got a special visit from out classroom to career sponsor this week. The 6th graders even got to plan out a budget. Thank you Thrivent for being our sponsor!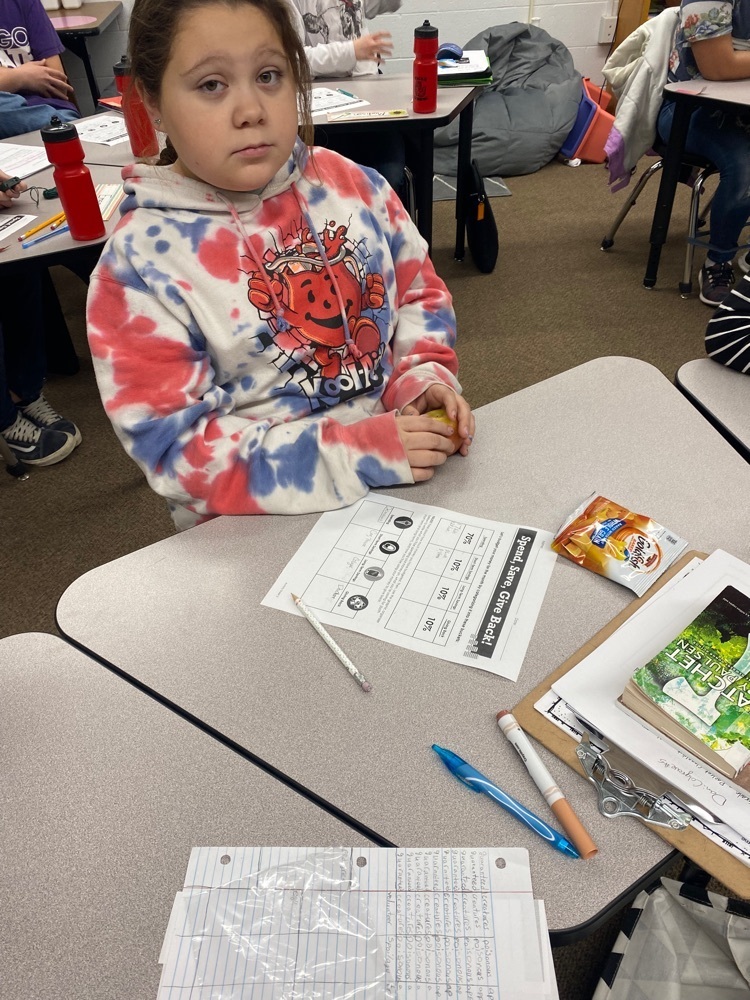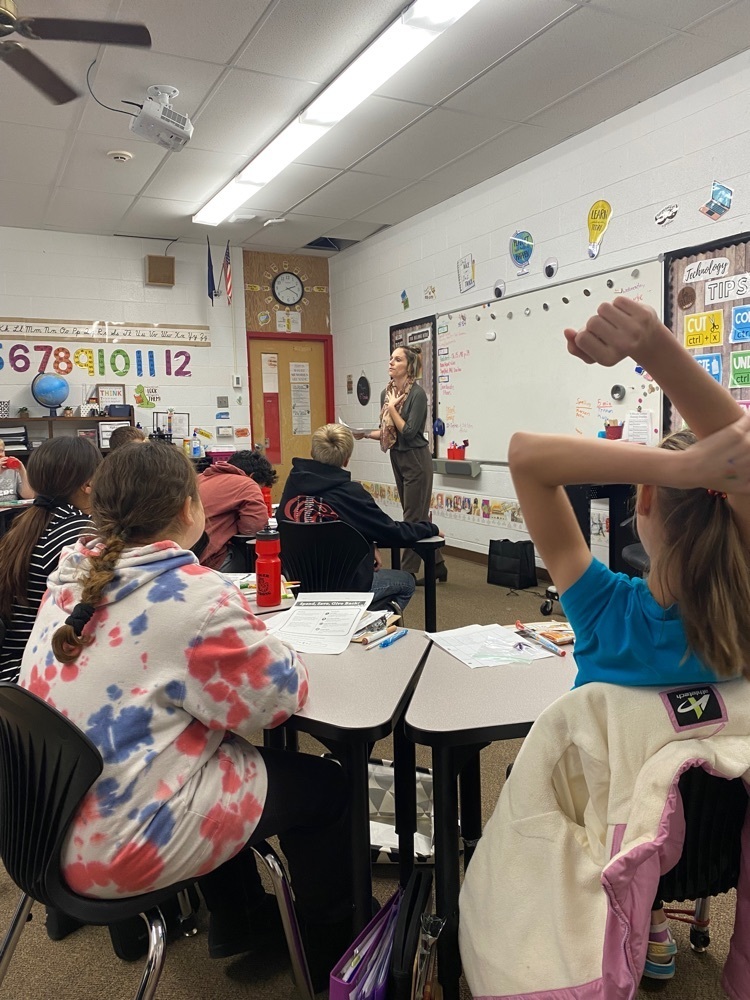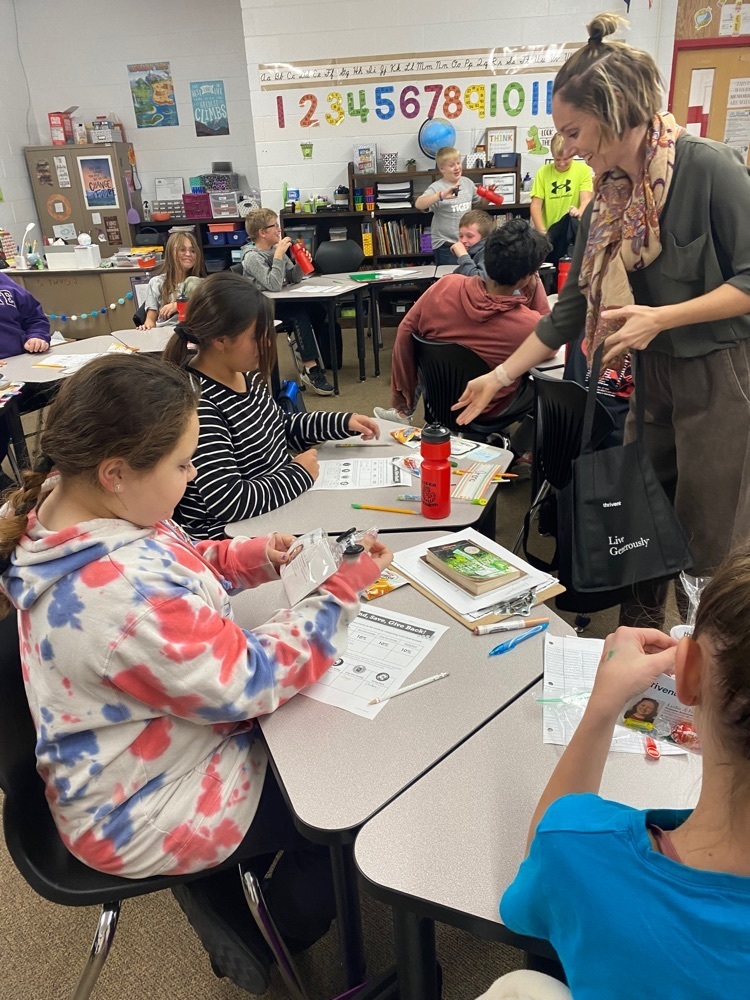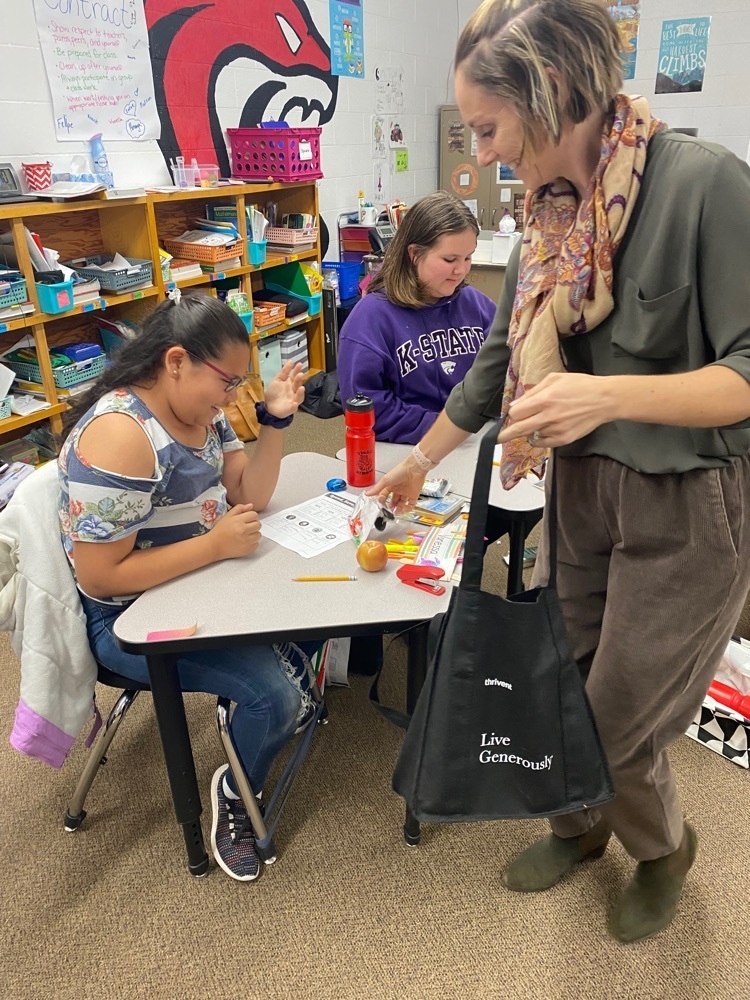 Mrs. Hedke's 3rd graders completed their STEM design challenge today, "build the Pilgrims a boat". We had a blast!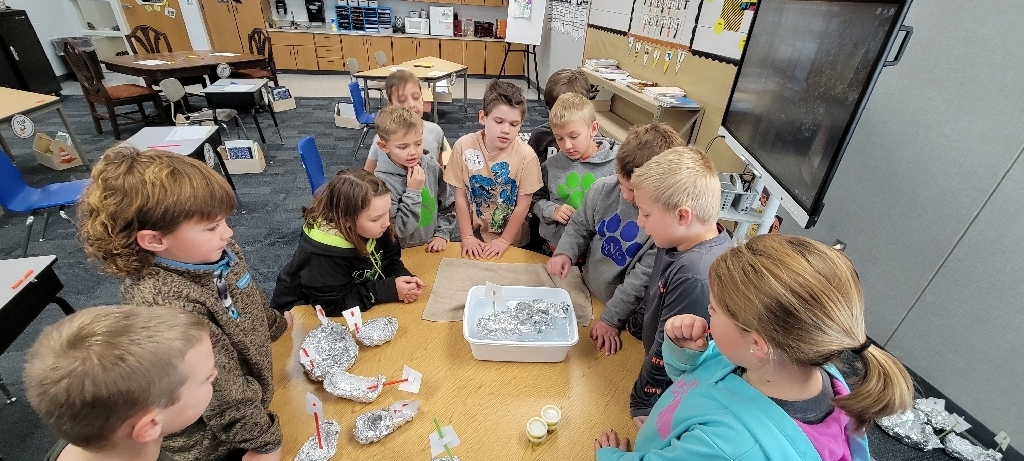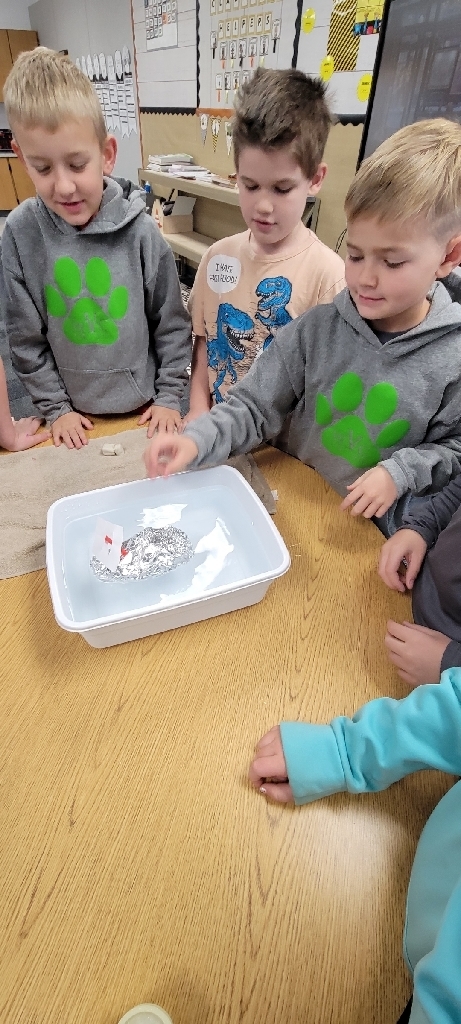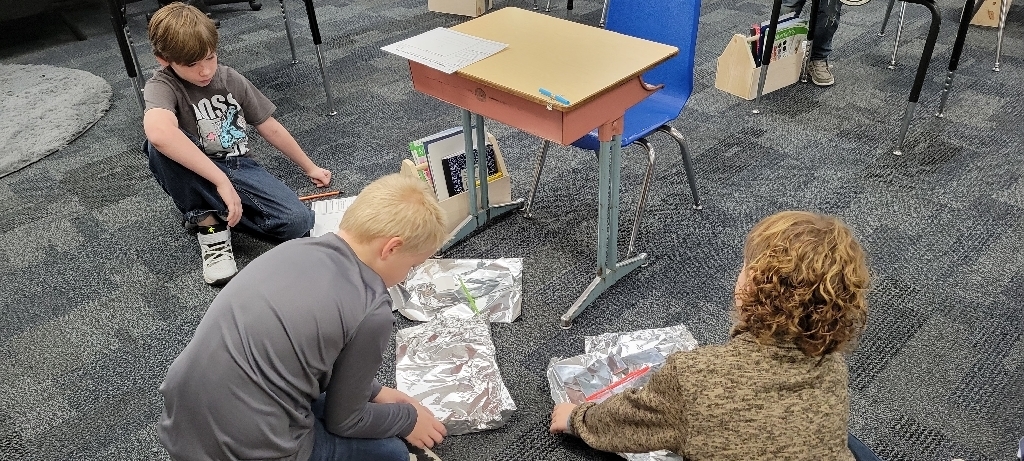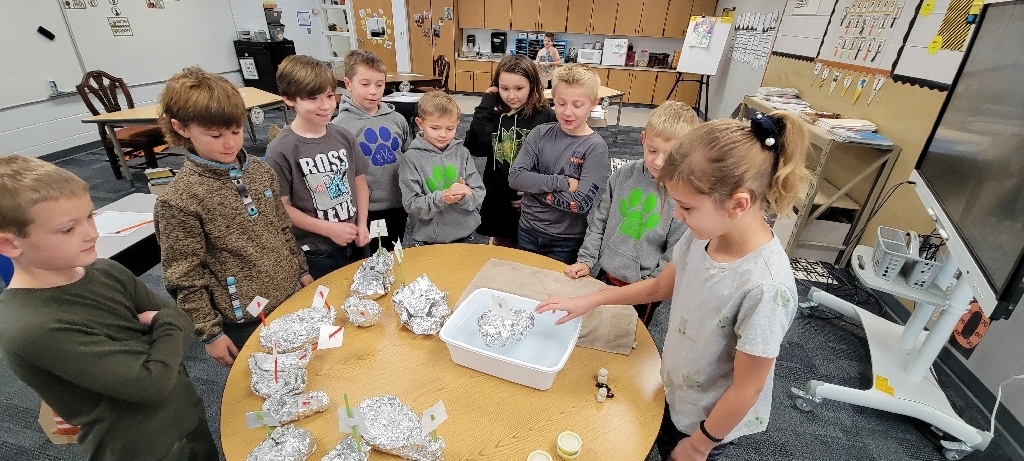 These students participated in the Dress to Impress Fashion Show last night hosted by the FBLA and created by Emma Hoover with the help of Rebecca Frerking of Styled by R. Thanks to everyone who came out!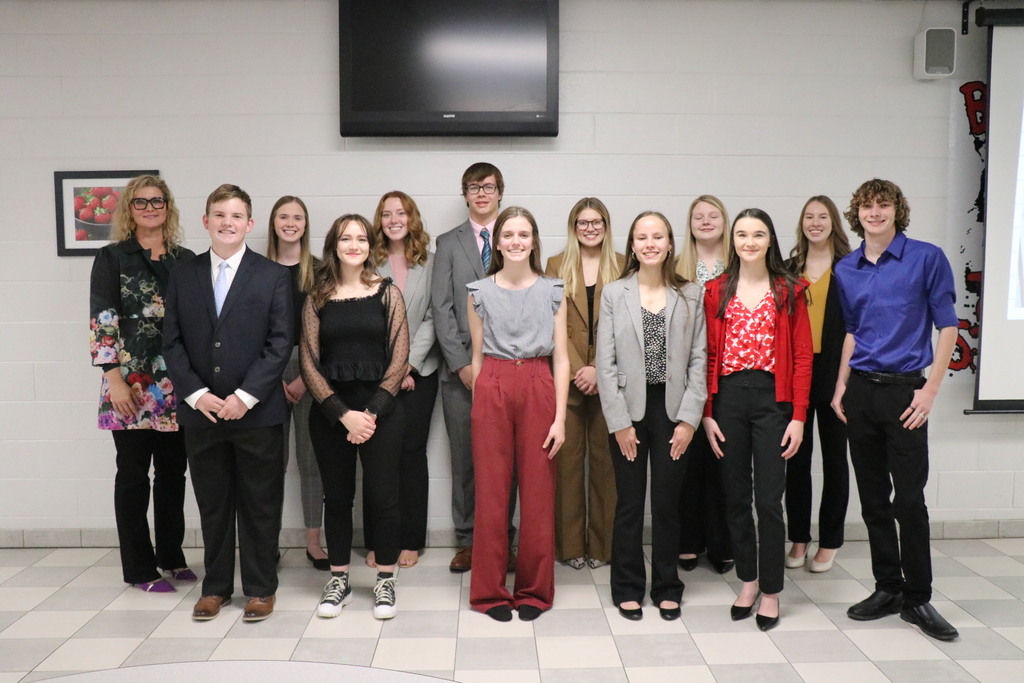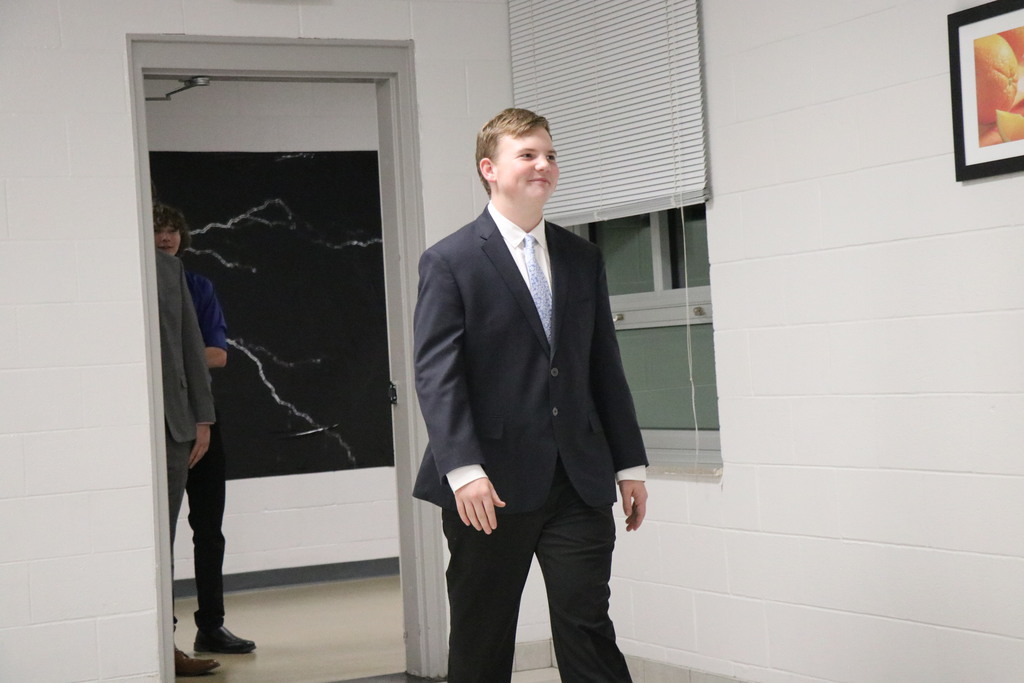 Don't miss the FBLA fashion show tonight! Come away with some great style tips from Rebecca Frerking, professional stylist and owner of Styled by R.


Hope everyone has a wonderful Thanksgiving Break! Good Luck Tigers! #BeTigerStrong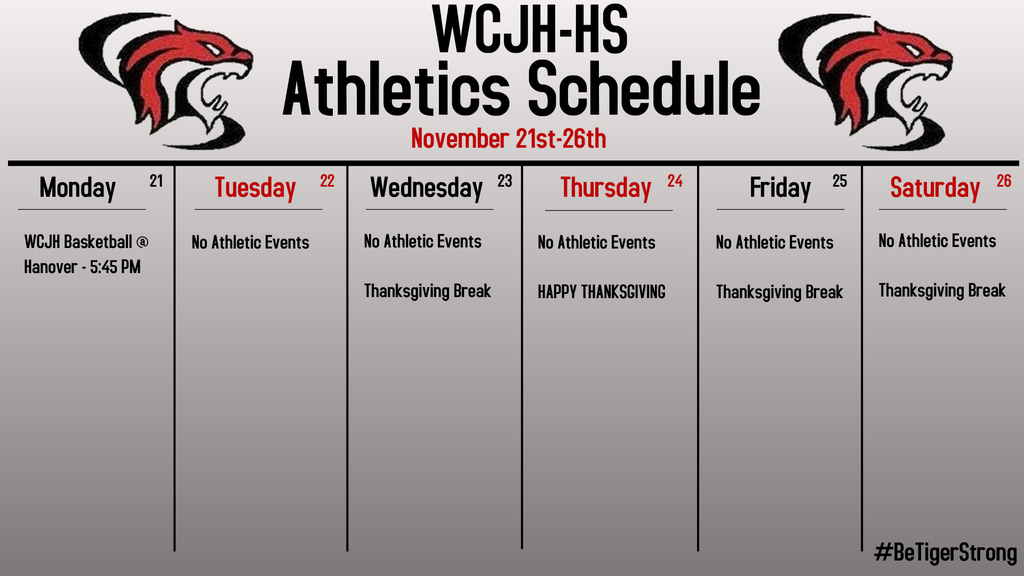 Ruby Reds did not make the top six to compete for finals. A very big thank you to ALL the support leading up to this competition. We appreciate it more than you know. Another year of experience down so we can come back better equipped next year. #rubyreds108 #kshsaagameday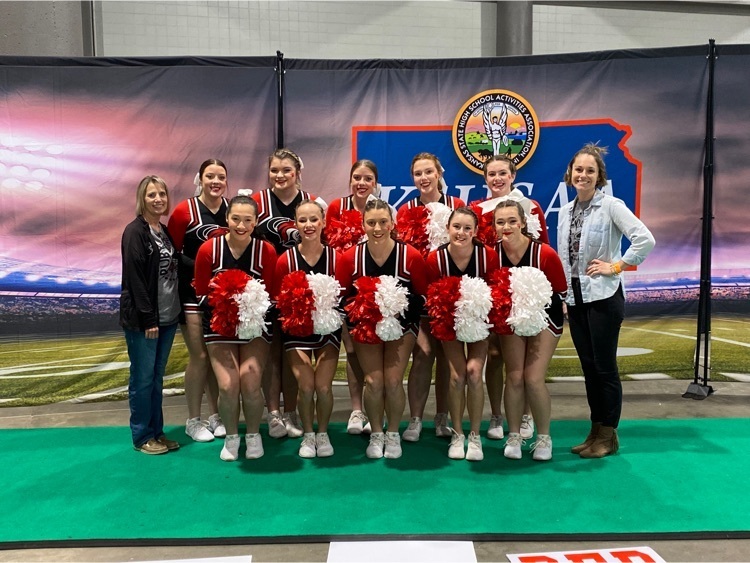 No deductions first round. Getting ready for second round now. OTV! 🎀💪🏼🐯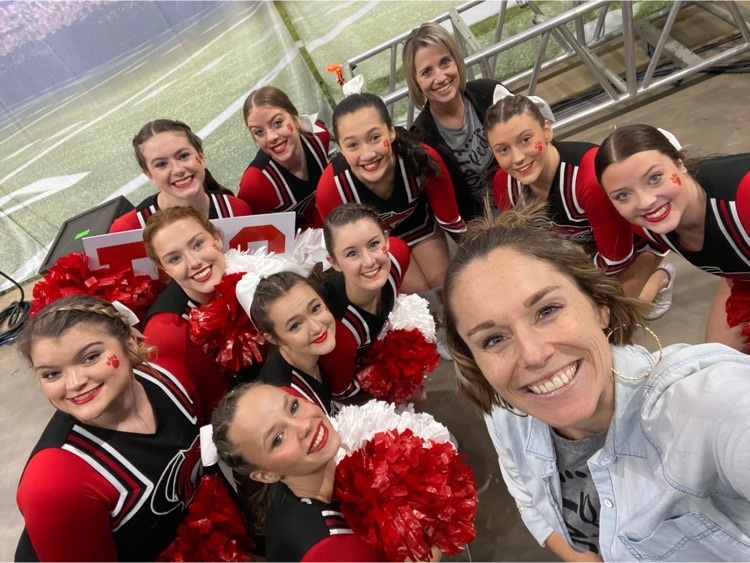 About ready to hit the comp mat!!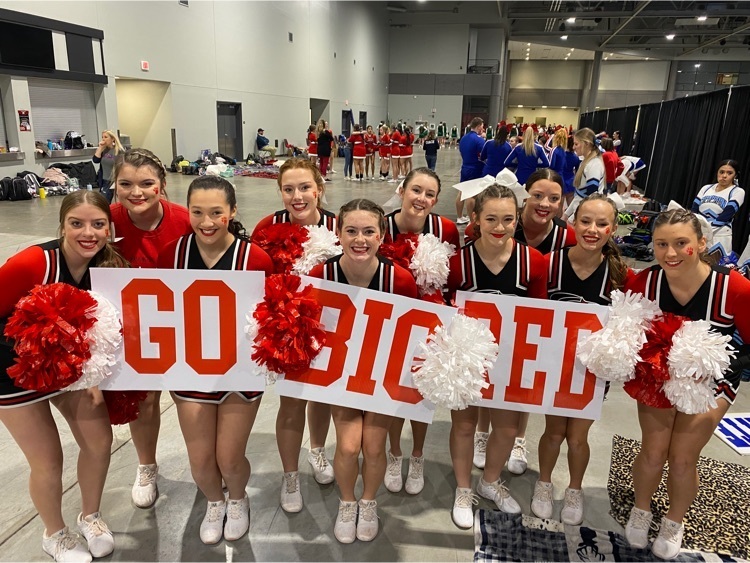 WCJH basketball heads to Hanover Monday, November 21st. 5:45pm Start Time. Good Luck coaches and athletes! #BeTigerStrong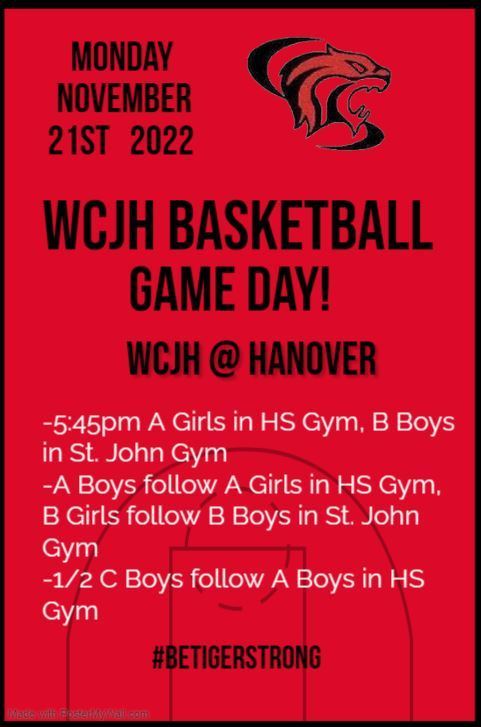 The Ruby Reds leave for state tomorrow! They will leave the school at 4:15 and head to Topeka. You can catch them in action Saturday at the times included on the graphic. The top six will make finals and will then compete with a 3 minute routine. Can't make it? Reach out to one of the squad members and tell them good luck! They have some really tough competition this year and would love to have cheering them on in the stands or rooting from back home! Watch for posts Saturday on results. Go tigers!! 🎀💪🏼🐯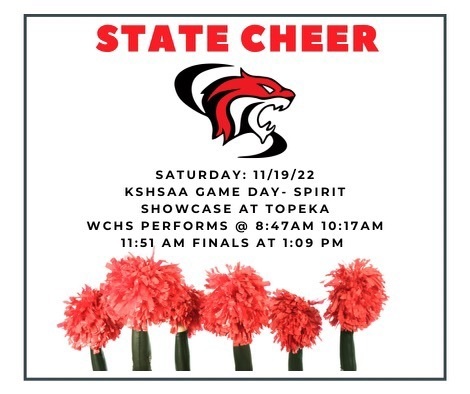 Here is what's coming up with The Infinity Project!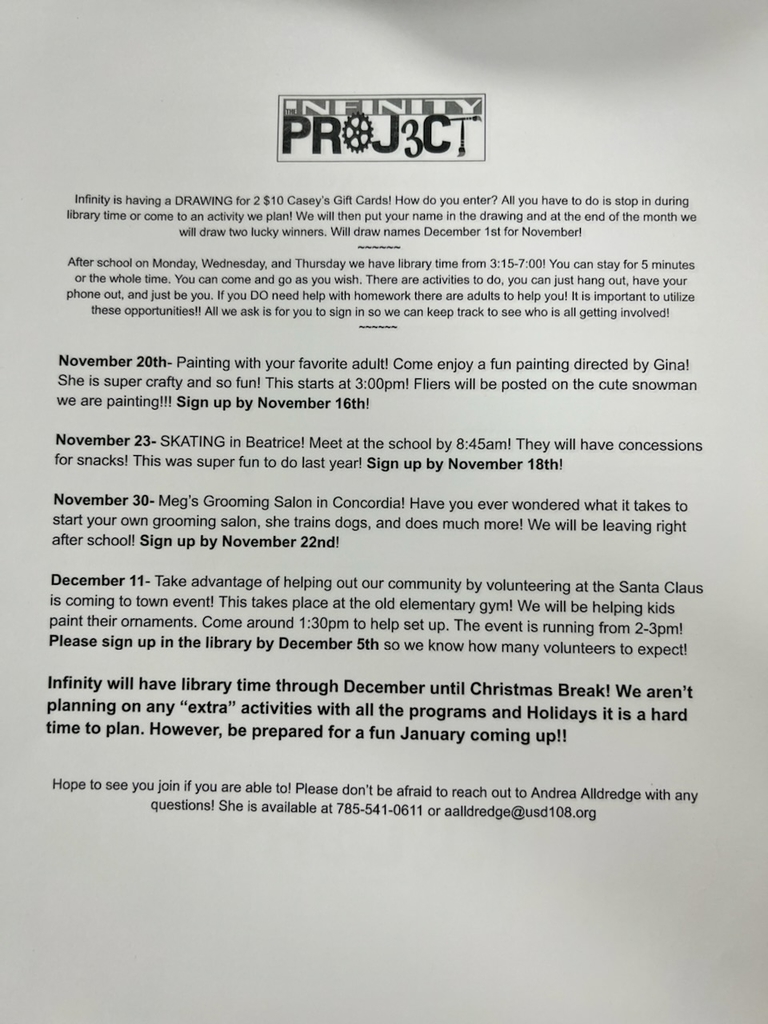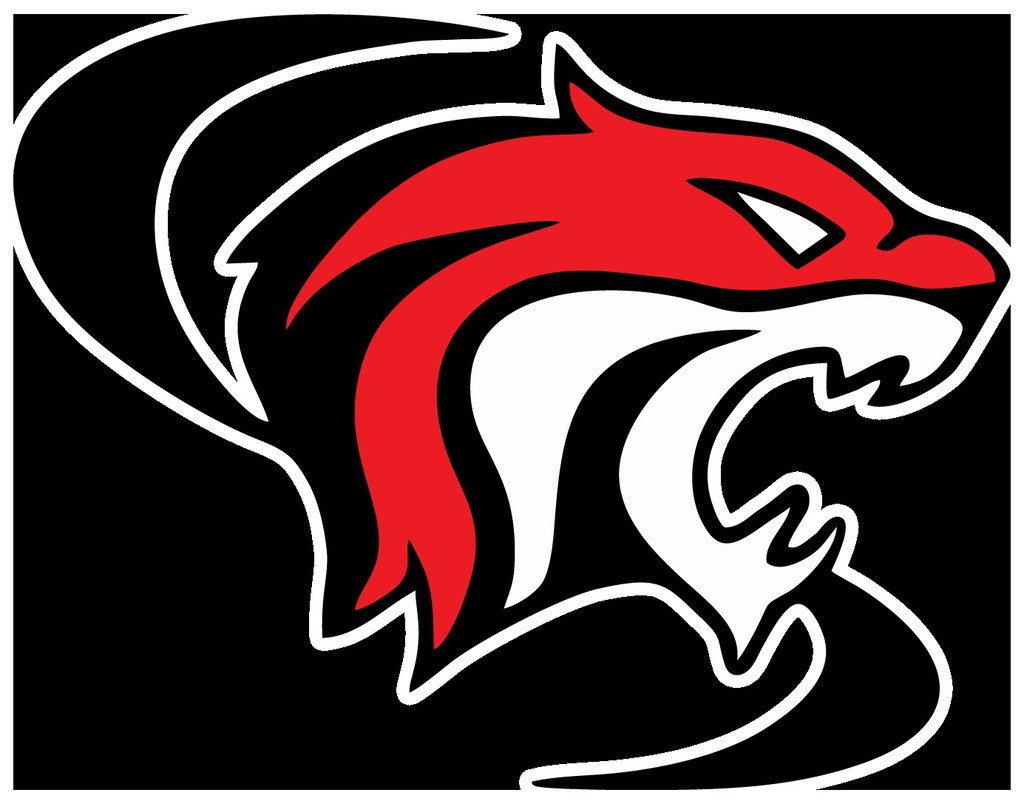 Mrs. Hedke's 3rd grade class completed a service project where they wrote thank you notes to our local Veterans. They were able to personally pass these out after our Veterans Day assembly at school. It brought many smiles to both our Veterans and our students!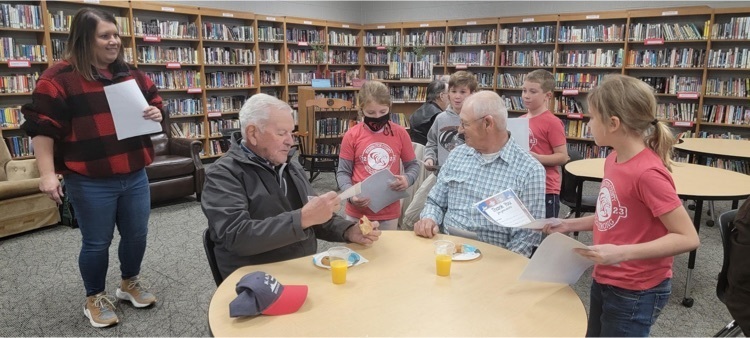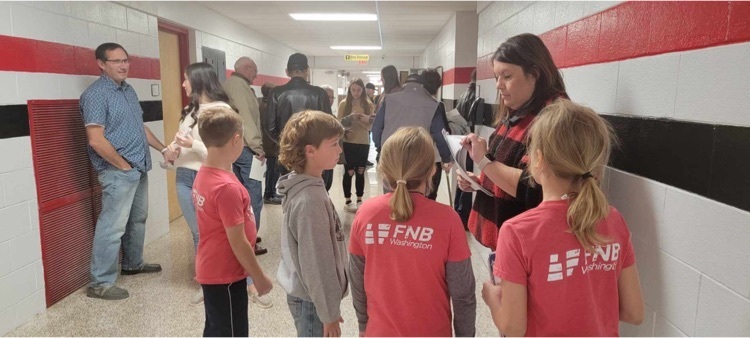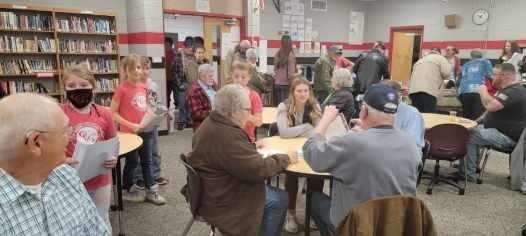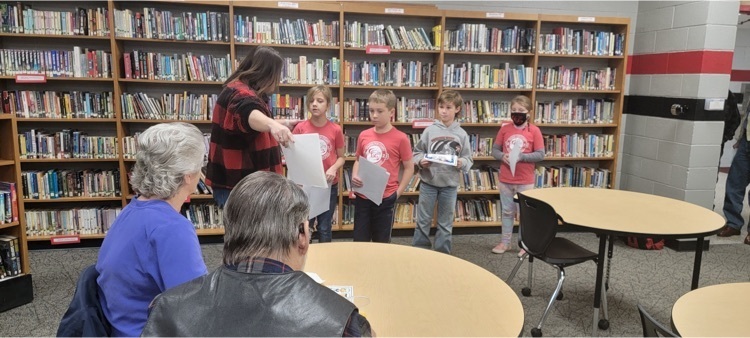 The past couple days students in Biology have been studying aerobic cellular respiration and the use of oxygen in the reaction.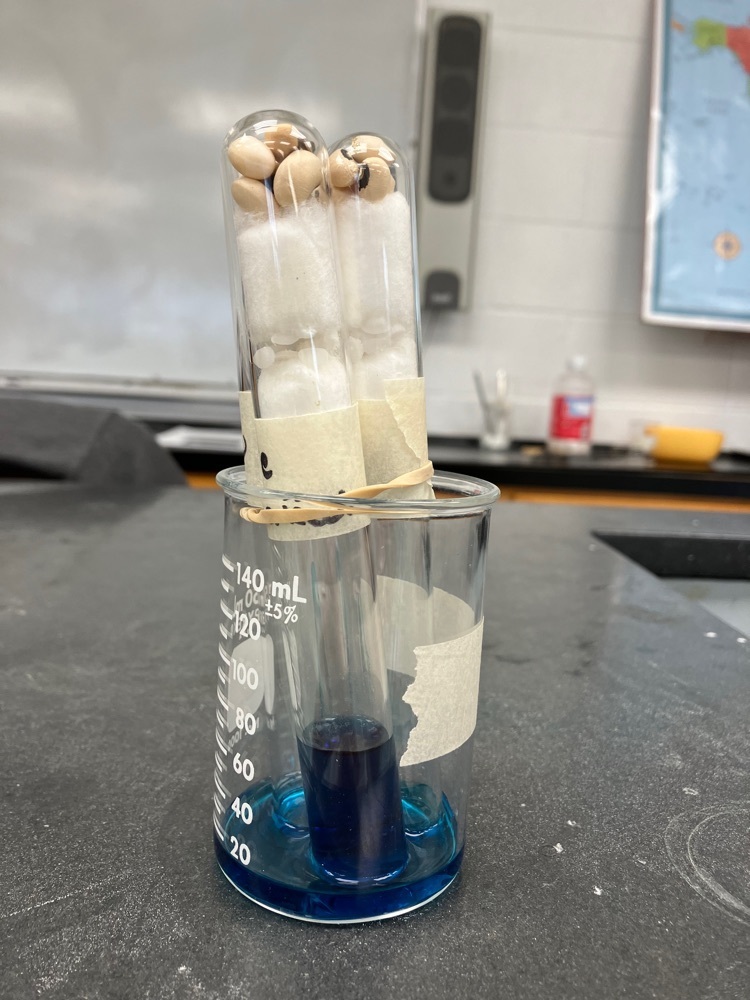 Students in STEM studied epidemiology and the spread of disease in class today.

PLEASE READ --- If you get an automated phone call or text Wednesday or Sunday evenings, please listen to it and/or read it. If your child has a negative meal balance, please deposit some funds electronically or send check or cash to school the next day. The call/text is not a suggestion it is a request for lunch money. If the call or text you receive says that your child has a low balance-under $10 for full pay students or under $2 for reduced pay-this is a suggestion that you might want to deposit some money because your child can eat fewer than 4 meals before their meal account has a negative balance. Thank YOU!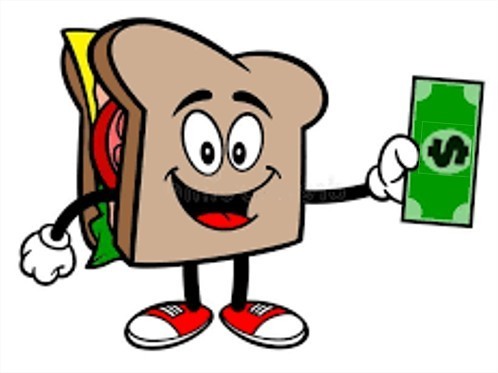 Junior and Senior Parents! Please join us on December 13th for an After Prom Meeting. #betigerstrong