09/21/2021. Come and support our HS Volleyball team @ WCHS Quad! Start time is 3:45pm. Go Tigers!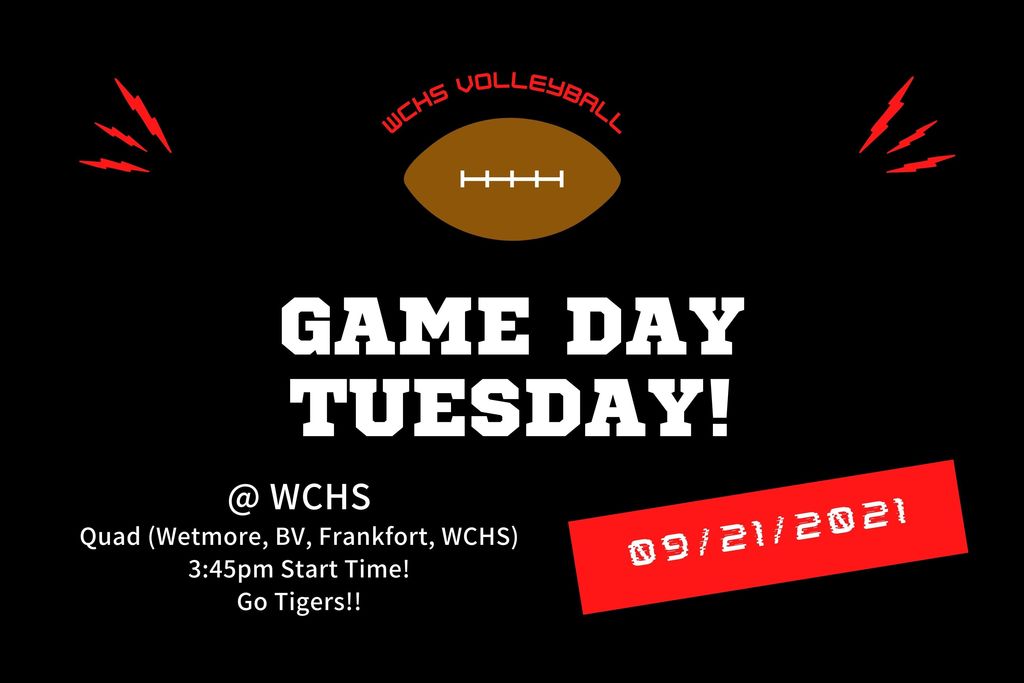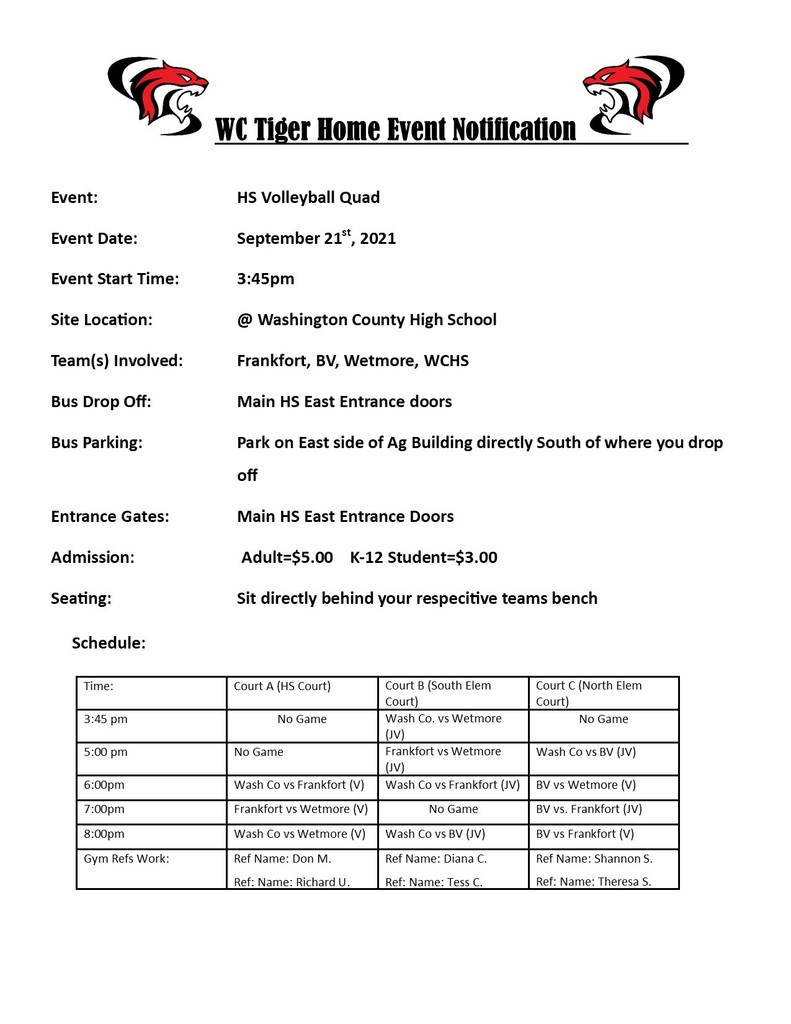 Hall Decorating! Great start to Homecoming 2021! #BeTigerStrong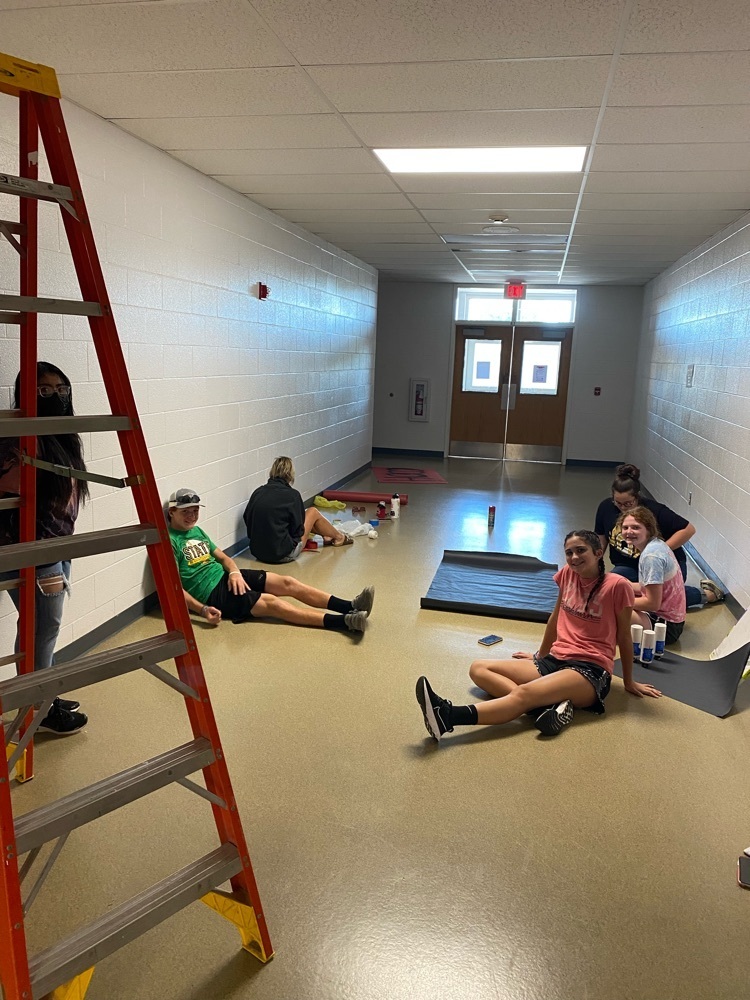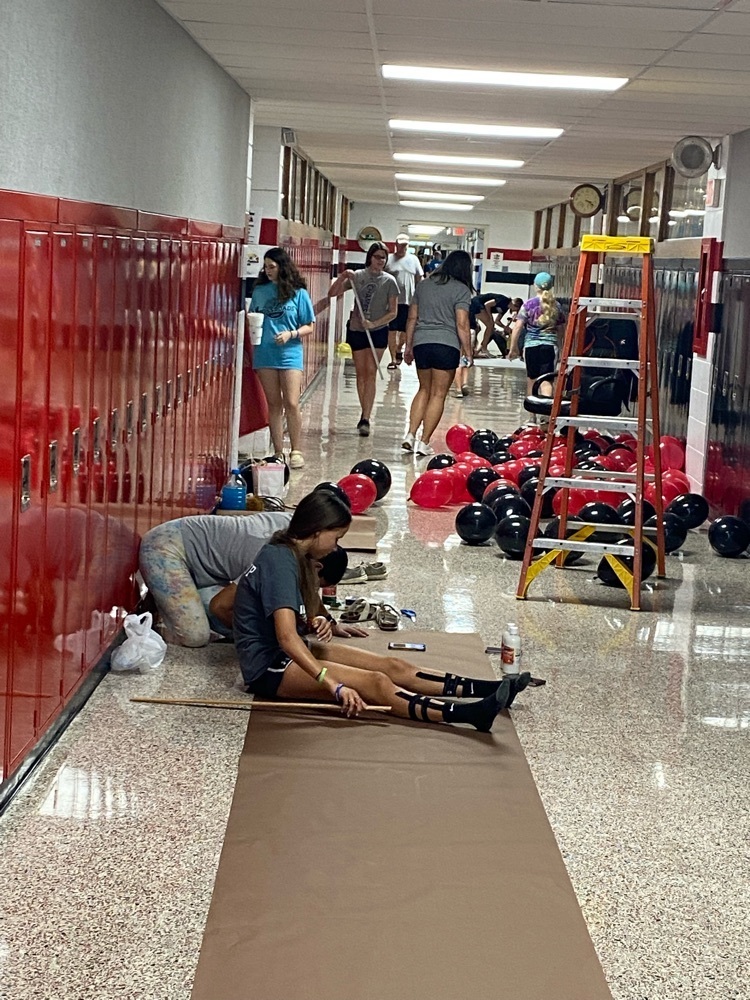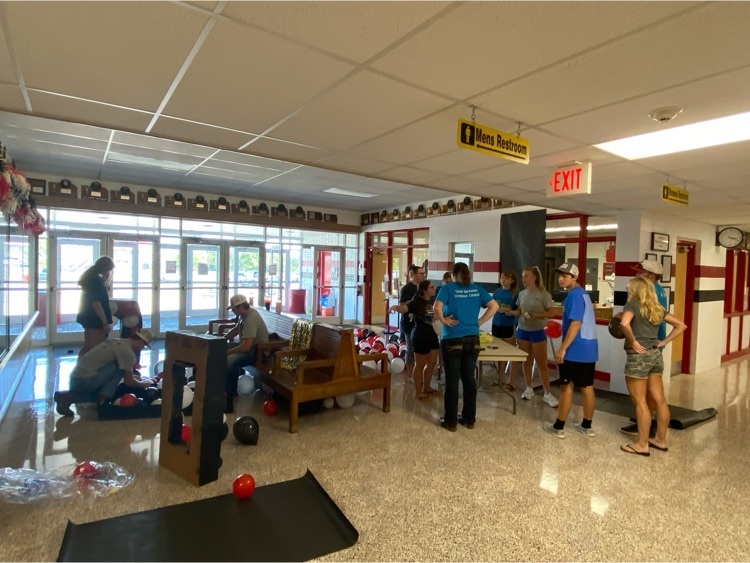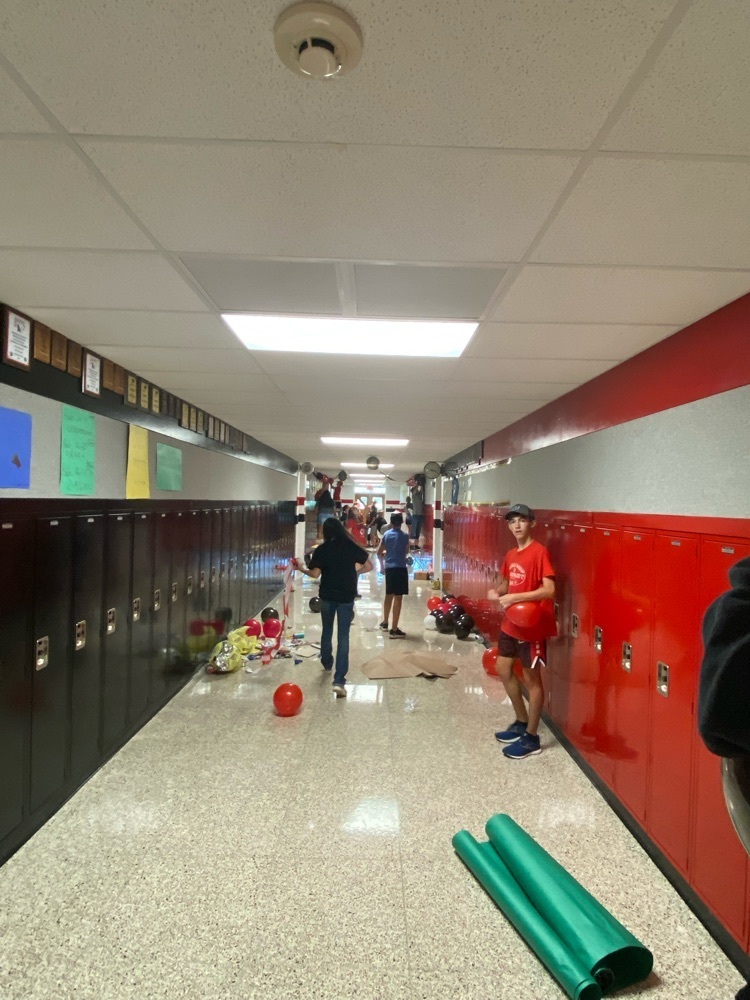 A couple of football boys doing some volunteering this morning. Thanks, boys! #betigerstrong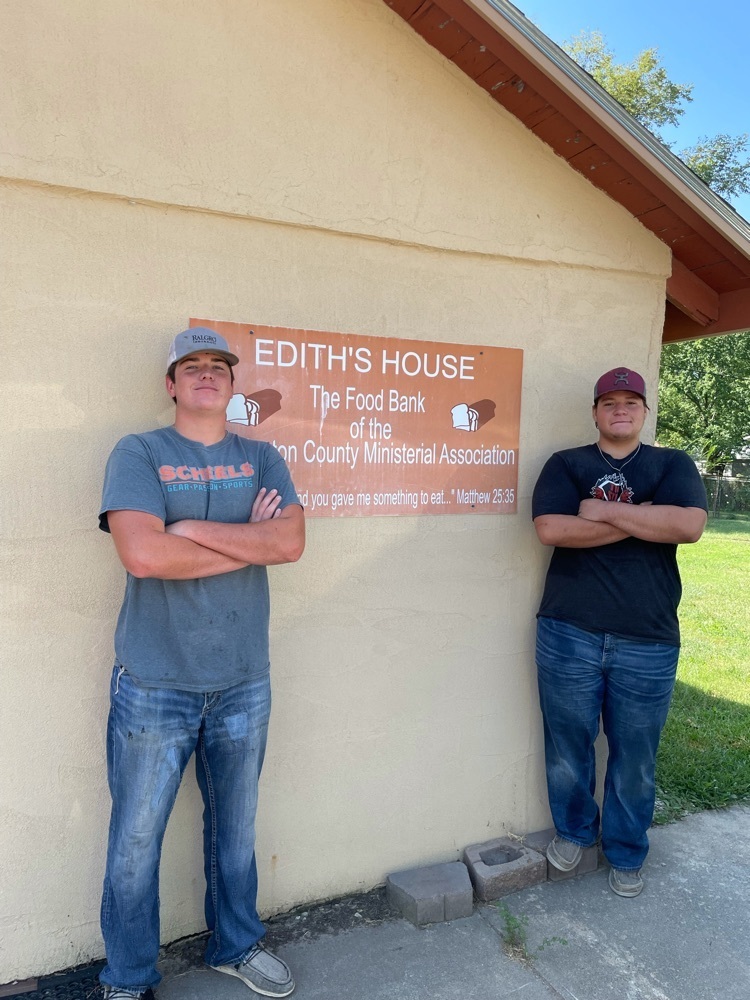 Funnel cakes are back! Come down to the Fall Fest and enjoy one at the plain purple tent. FBLA is with the Chamber of Commerce serving funnel cakes and walking tacos.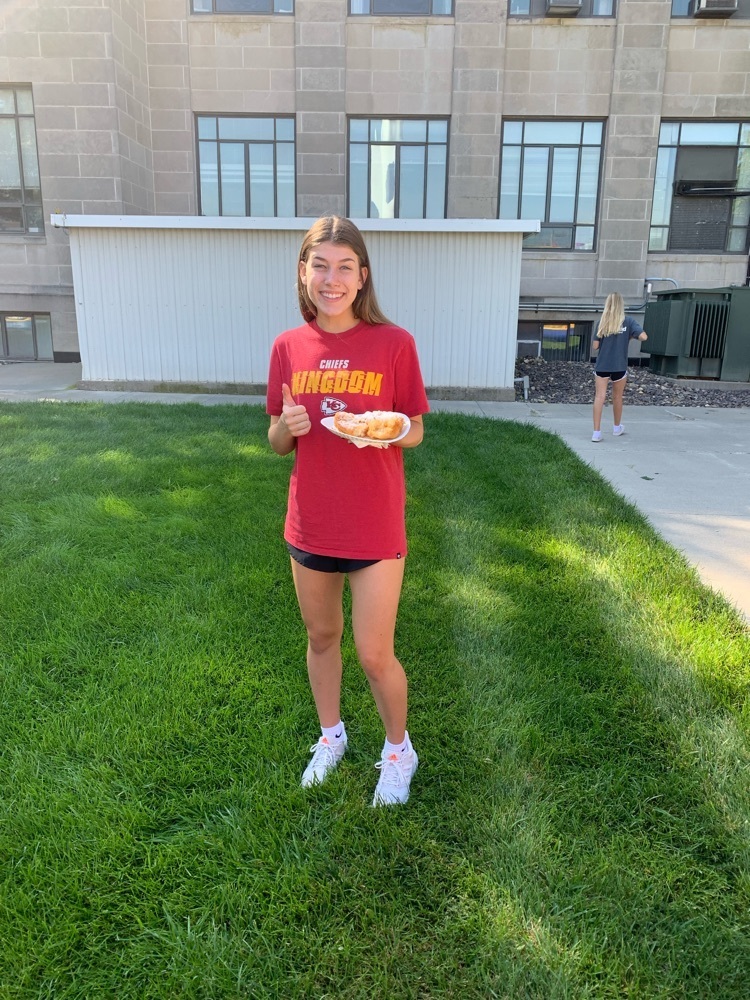 The class of 2024 will be raffling off a Tiger Mystery Box at the homecoming football game 9/24! What could be inside the box will remain a mystery, it could be anything from dirt to awesome tiger gear!! Hope to see you all at the football game and get your raffle tickets!!

The Tiger Football team traveled to play one of the top 8 man teams in the state in Canton Galva and lost 50-0 in the third quarter. Next Friday they will open district play with their first home game against Doniphan West. #TigerStrong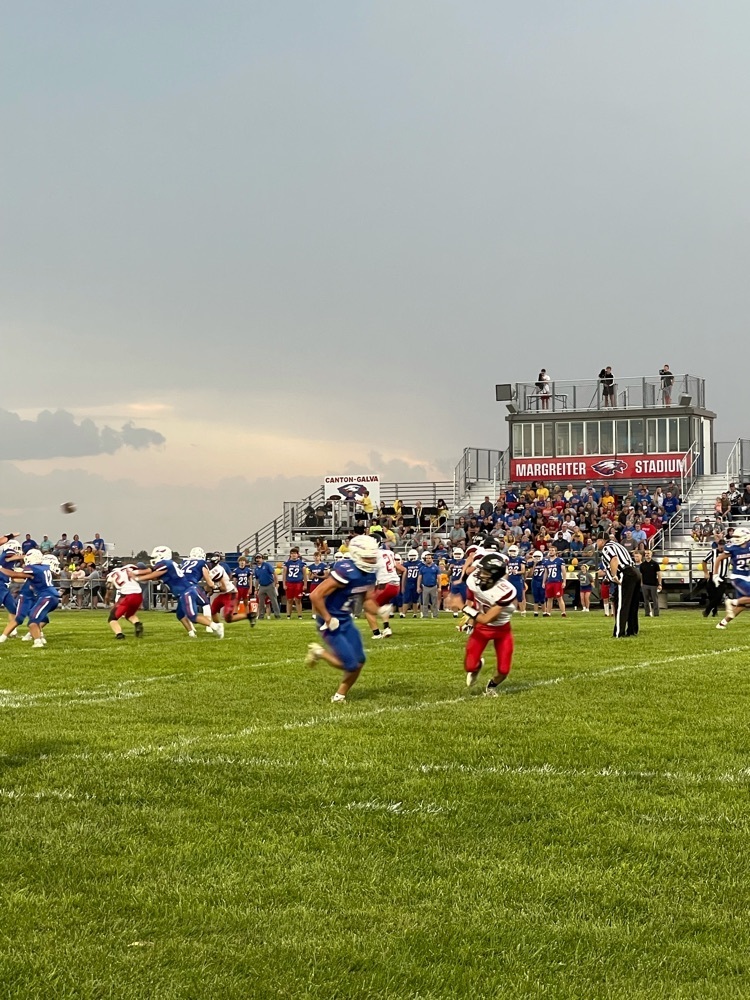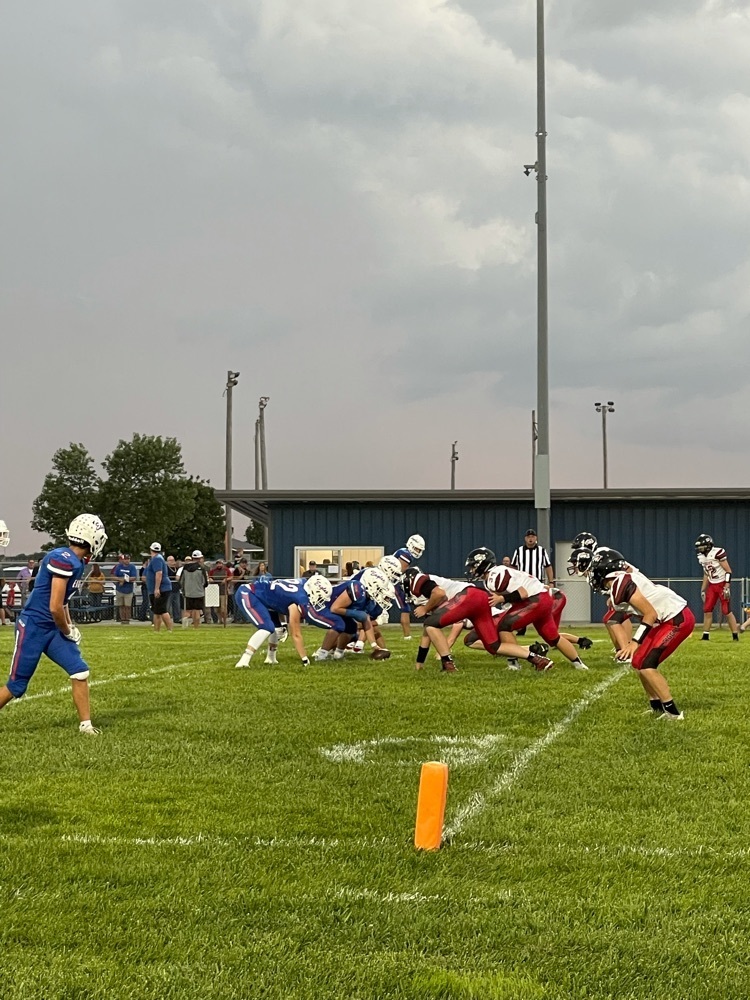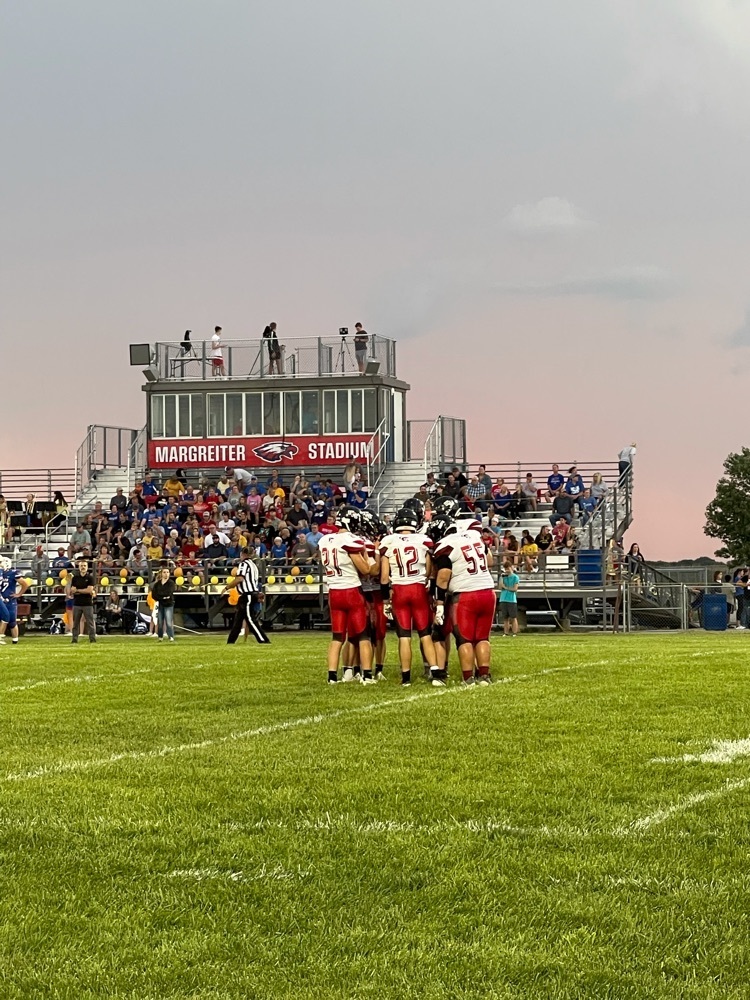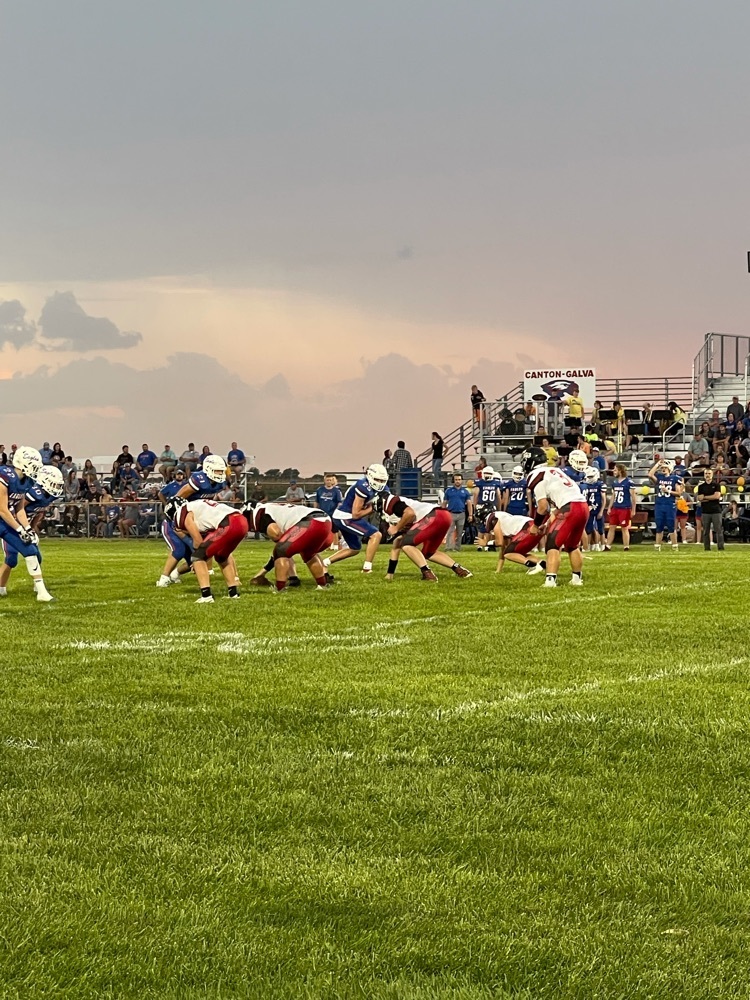 FRI-yay stations in P.E. and Harley was in charge of the Hula Hoop station.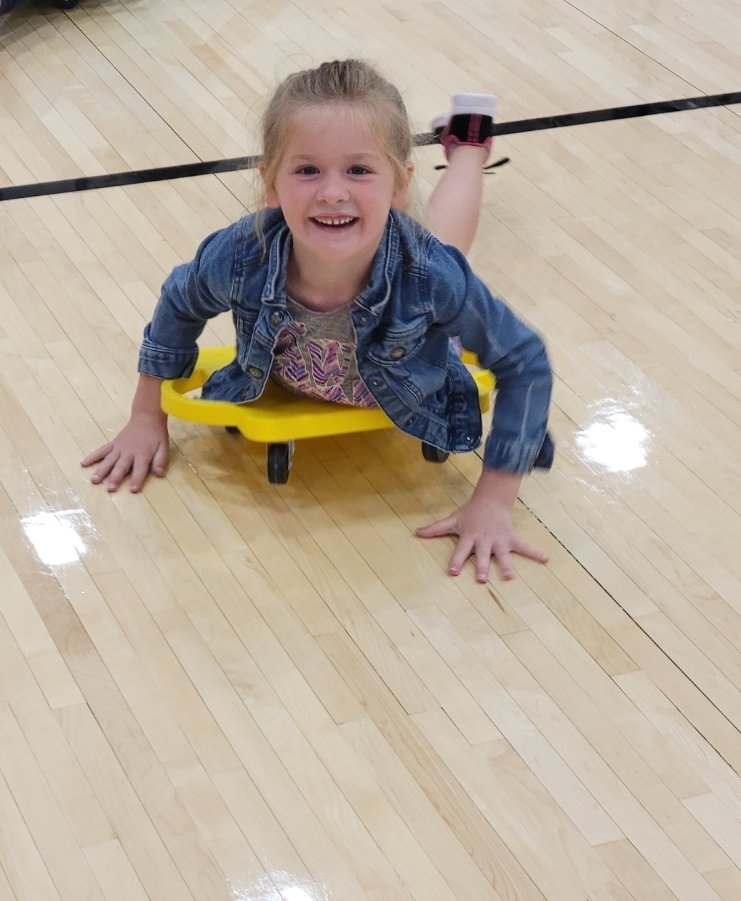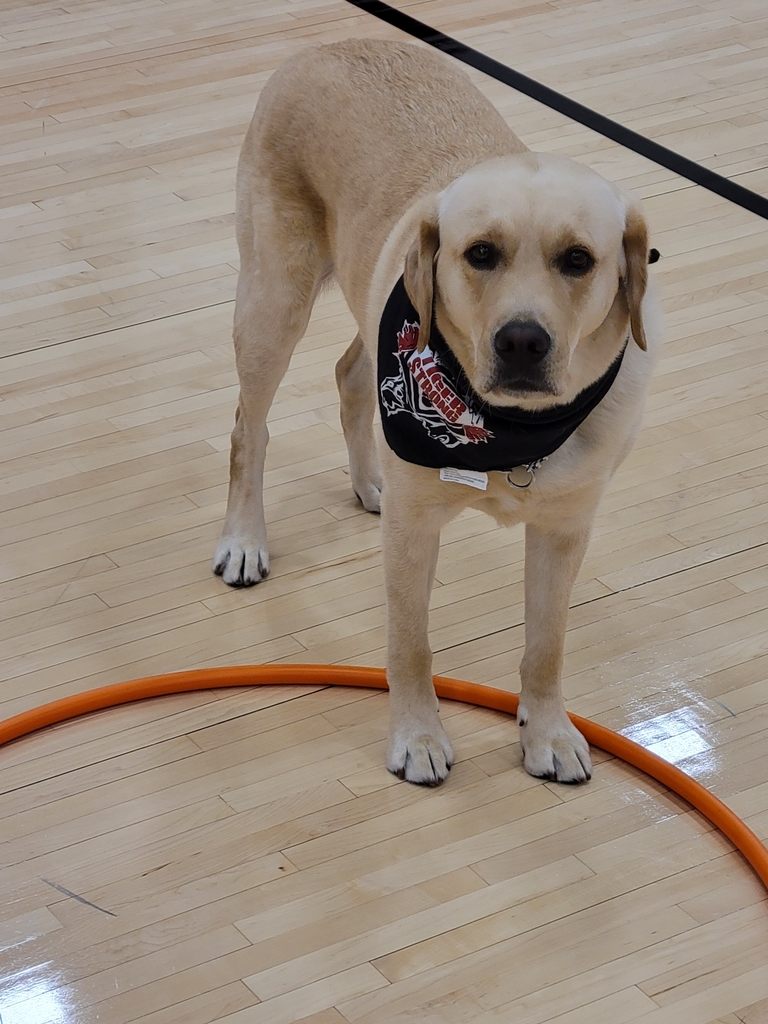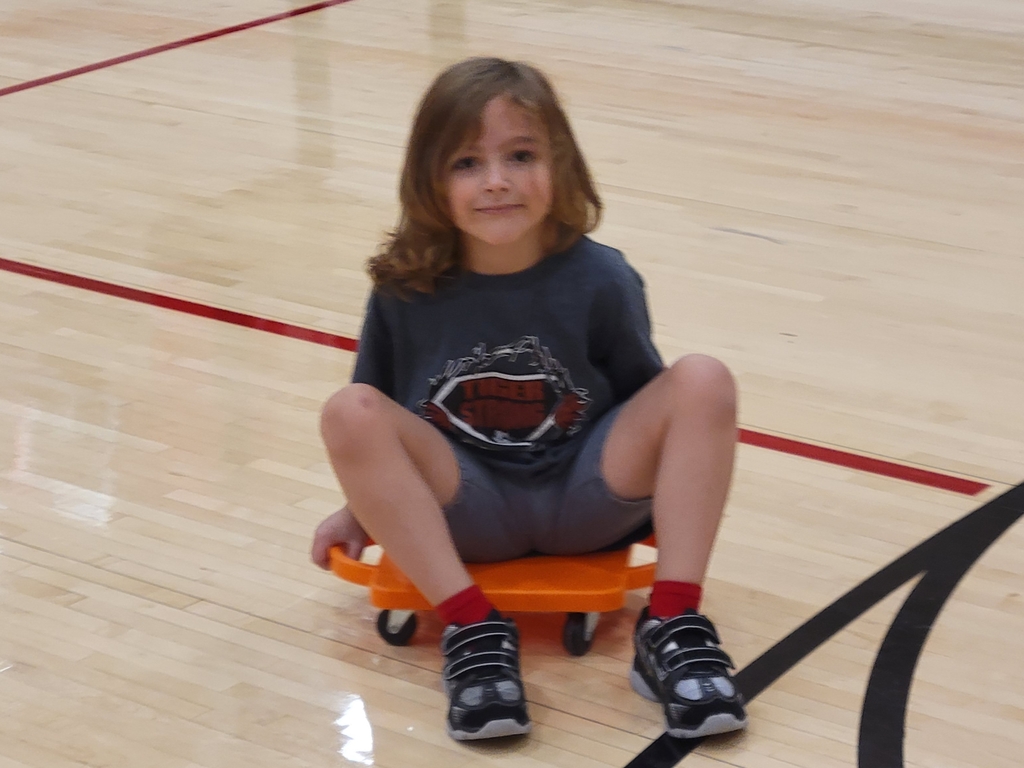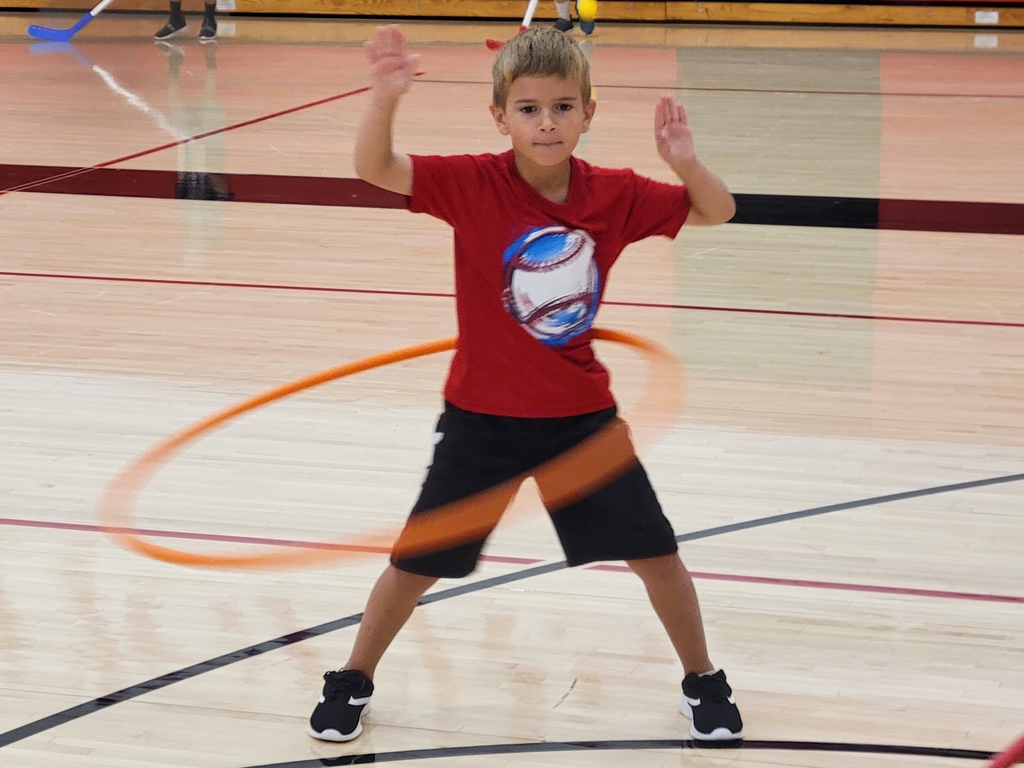 Nathan Lenz with Katie's Way out of Manhattan visits with students regarding mental health/mental illness, suicide prevention, and how to seek support/resources by letting go of stigmas that can hinder our ability to heal.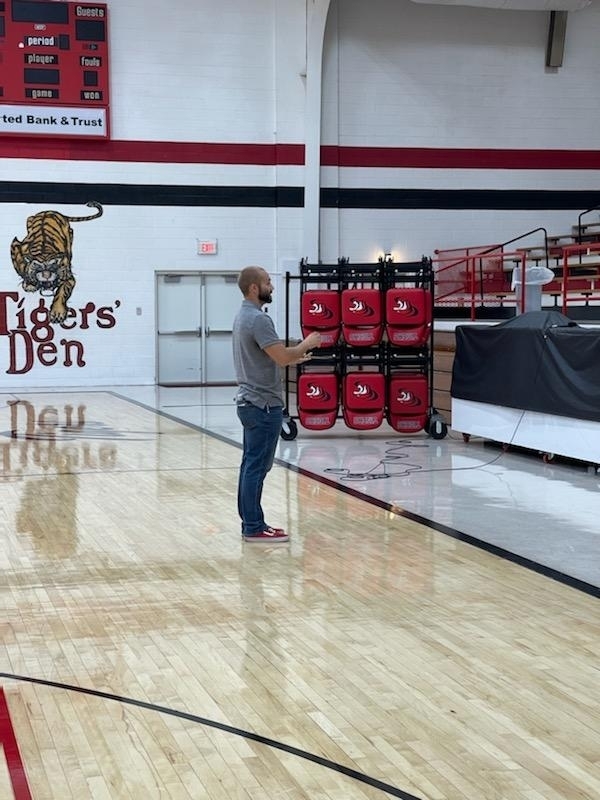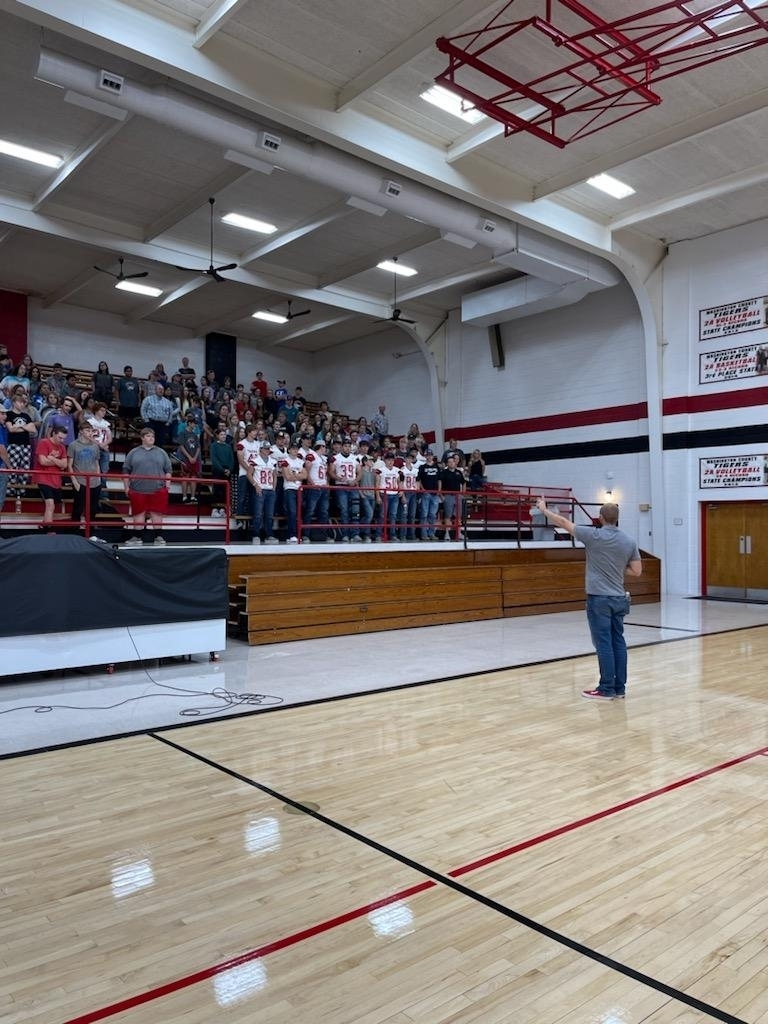 Tiger Band is gearing up for HOMECOMING 9/24 vs. D-West! Come out and support all the hard work our band has been putting in!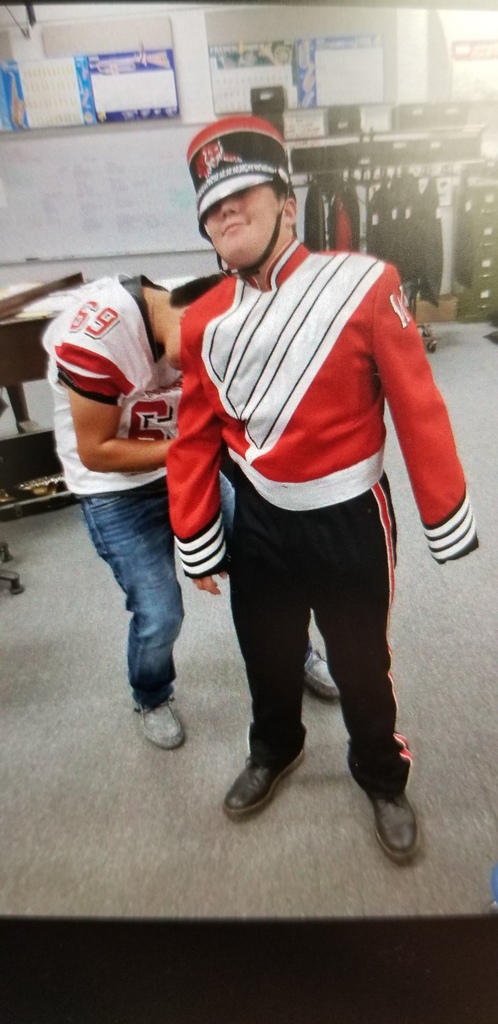 Some big kids showed up at Mrs. McClure's 3rd grade recess today!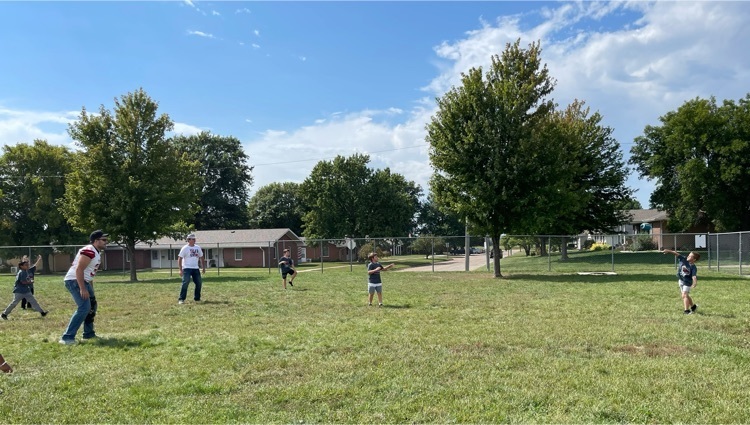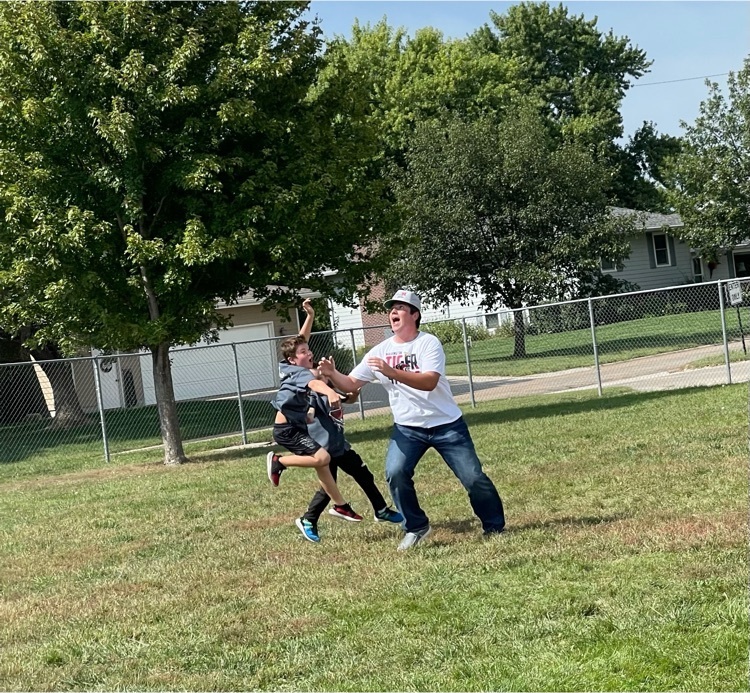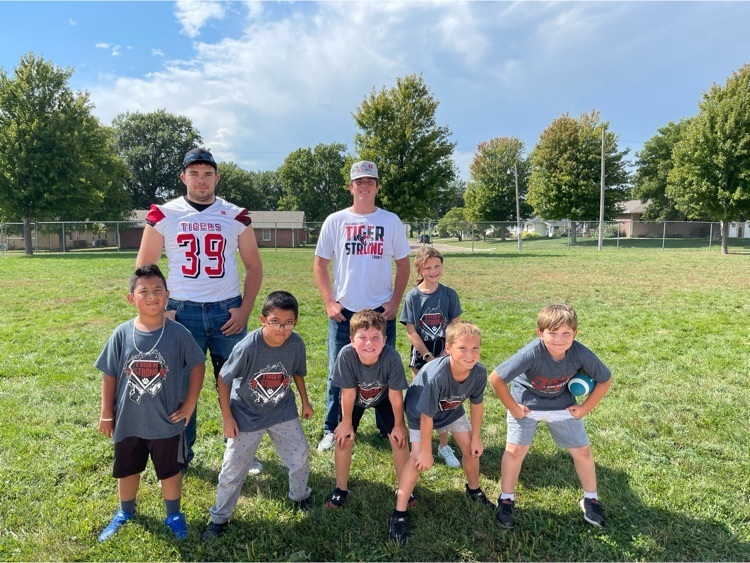 September 20th, 2021. Come out and support your JH XC team at Cedar Hills Golf Course!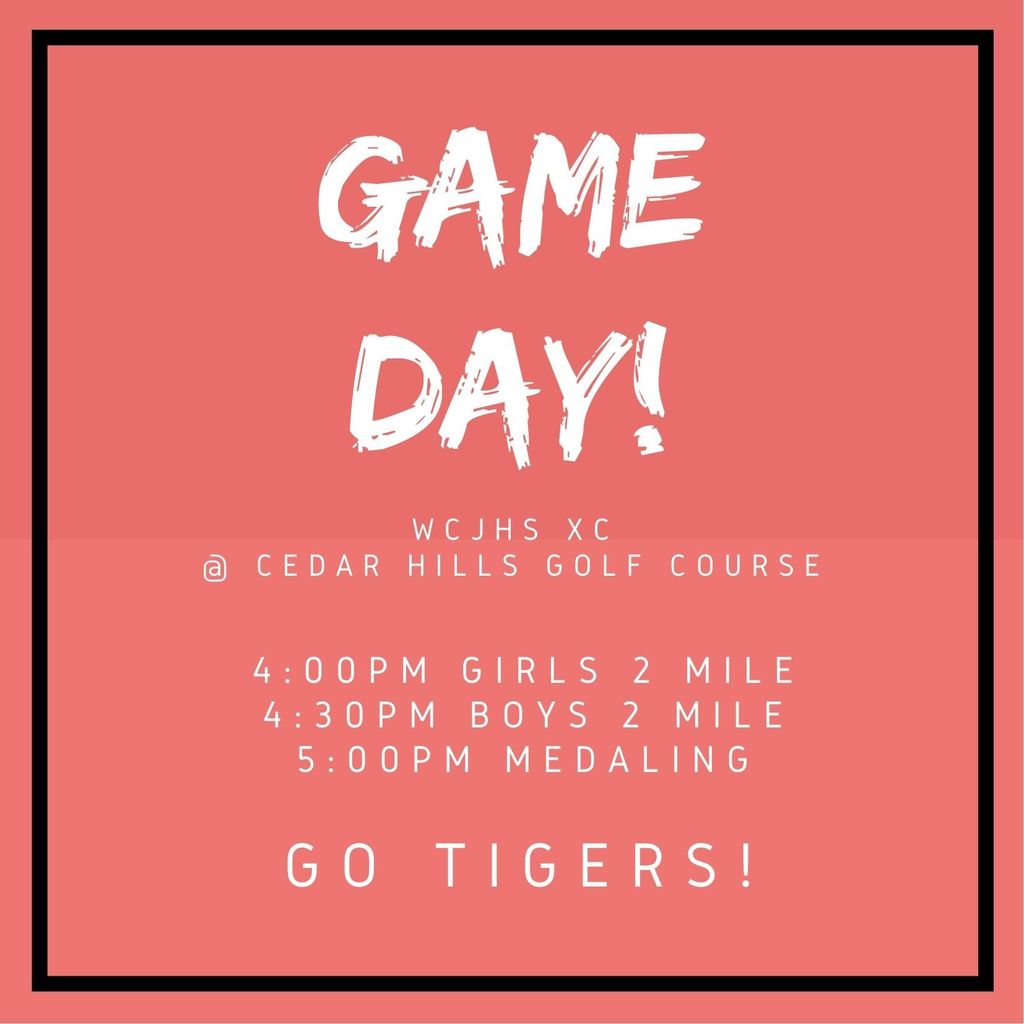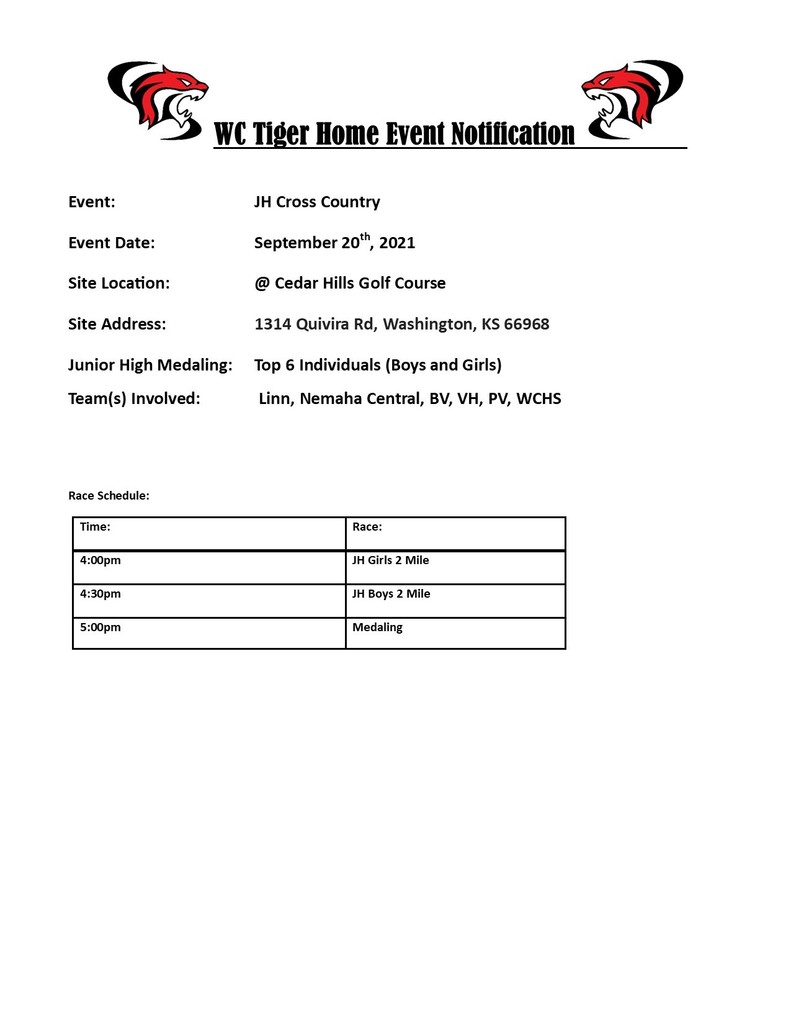 2021-22 Homecoming Spirit Week!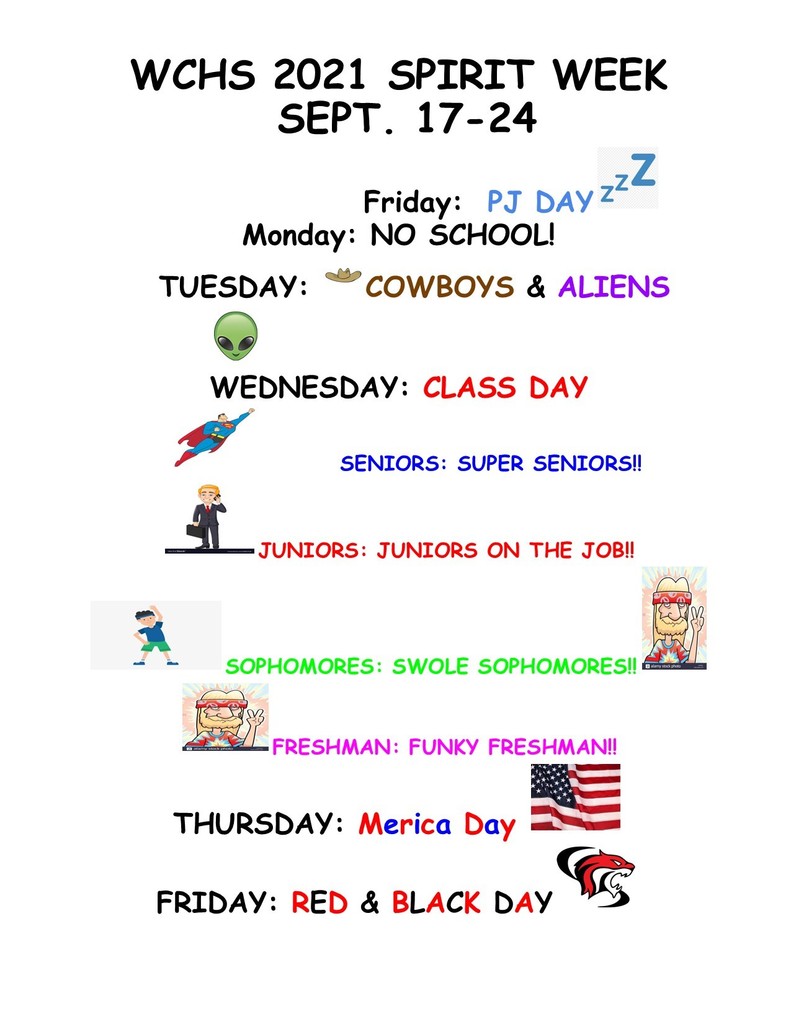 The 4th graders have spent time studying the 9/11 attacks in America. Ask them for some of the facts. They were all very interested in this historical event.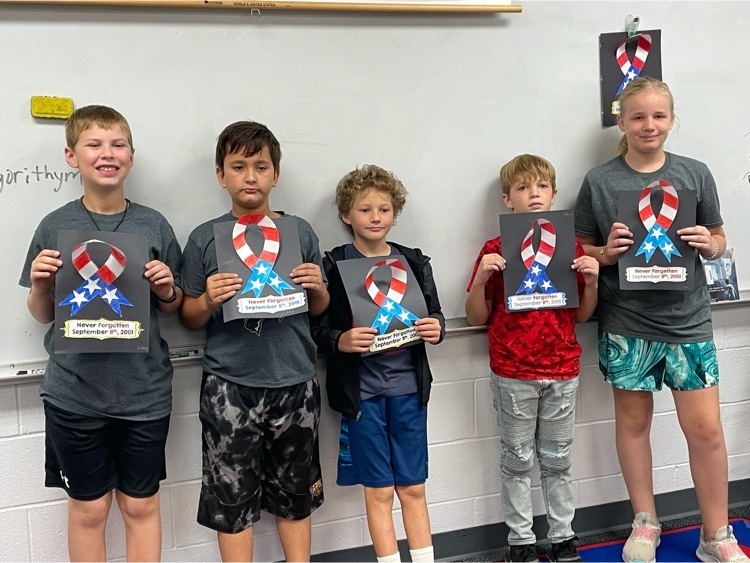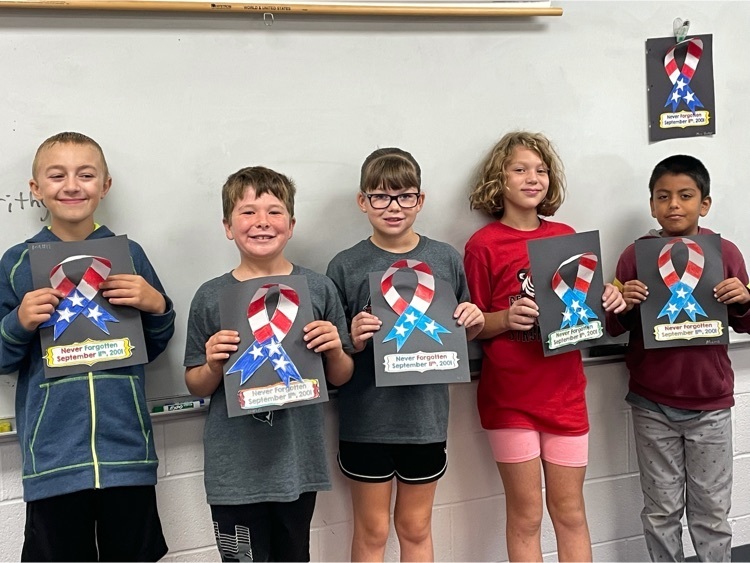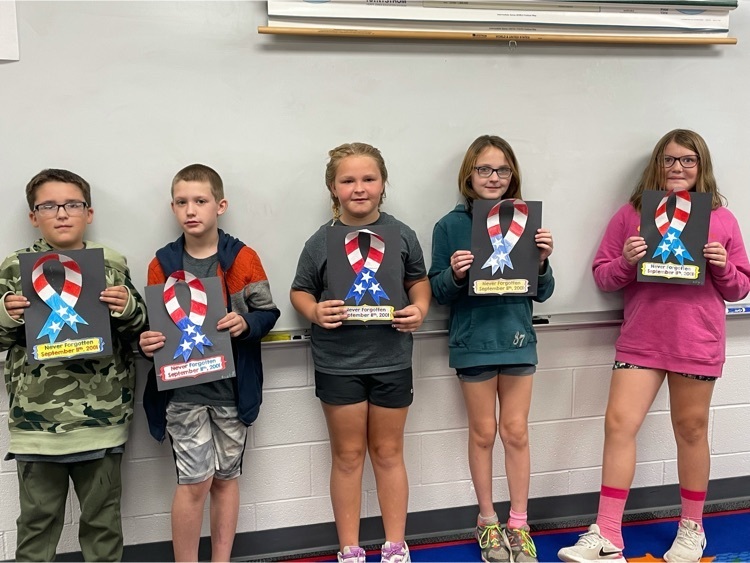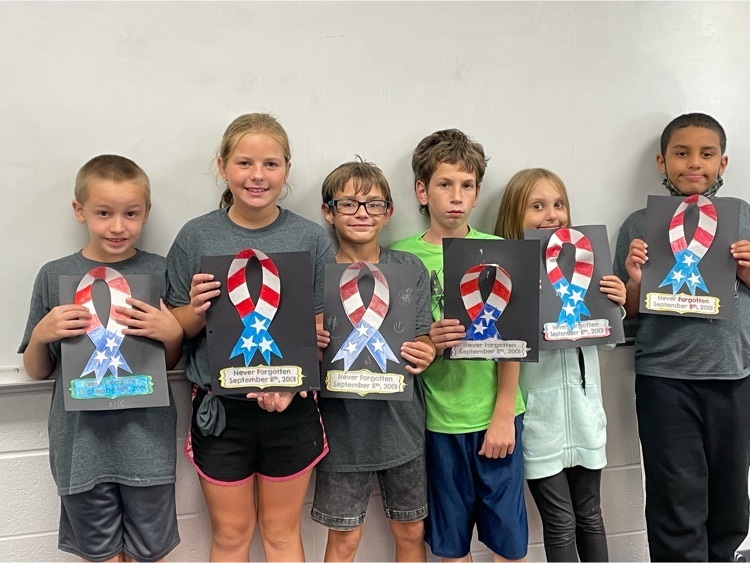 Washington County FFA Greenhands - Very proud of this group!

Another great showing from our High School Tiger Cross Country team. Onaga is a tough course on a hot day, very hilly, cracks that could almost swallow half a leg, and the last stretch is a mile long with a long hill and a final downhill to the finish. Kenzie: 3rd overall and top freshman Mandy: 22nd overall Kiersten: had a rough time at about 2 miles in and wasn't able to finish. I'm proud of her and we will work through it. Garrison: 19th overall and 3 seconds from being top freshman Drake: 24th overall Connor: 67th overall Blake: 73rd overall I'm proud of this team, their willingness to support each other, and their overall determination.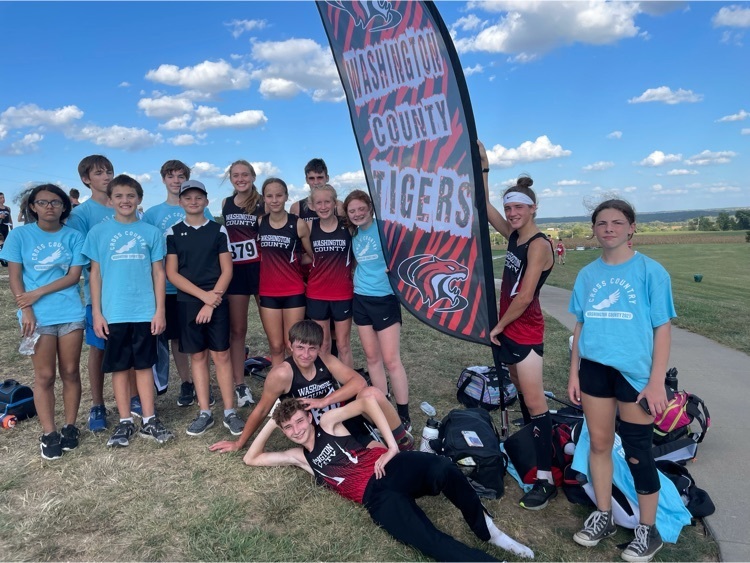 WCJH Cheer Squad! The best around! #betigerstrong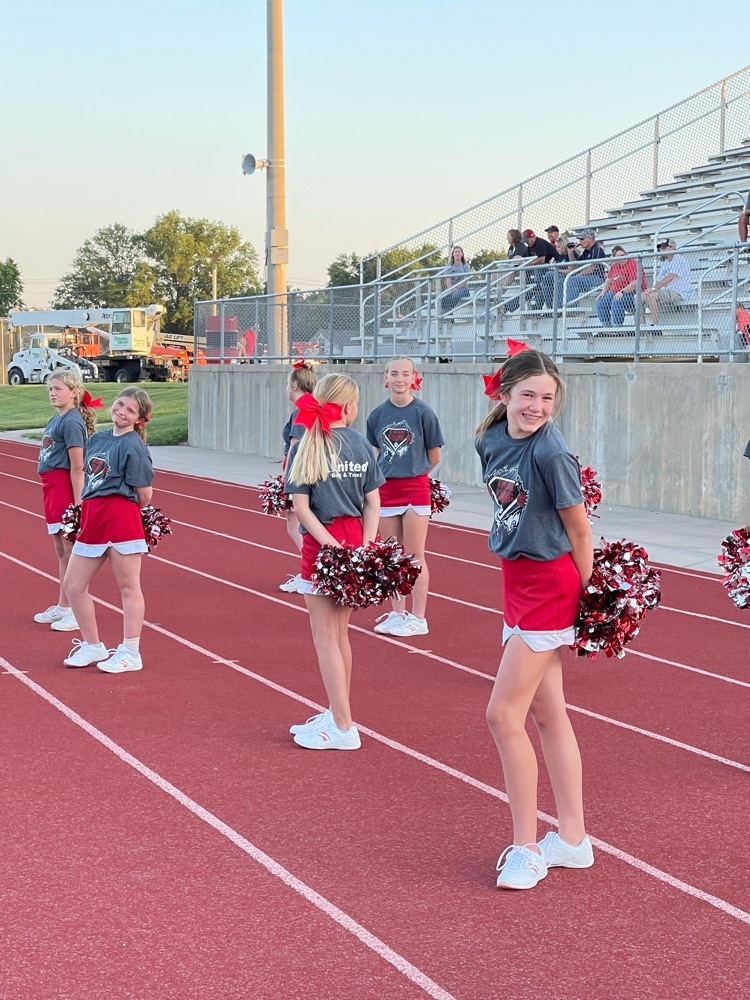 Tigers fall to the Eagles 42-6

Washington County Fans.....We will be using Facebook Live via USD 108 Facebook page and YouTube to broadcast our home sporting events. We will NOT be utilizing NFHS anymore. For all home events that need two different types of broadcasting, we will post a YouTube link ahead of time. Thank you for your support! Go Tigers!!

All of Washington County FFA Greenhands finished in the top 50% out of over 400 students participating in Clay Center yesterday. Placing overall for WCHS were Mackensi Meier 7th, Addyson Goeckel and McKenzie Baker tied for 4th, and Makenna Elliott finished in a three person tie for District Champion of the North Central District Greenhand Conference! Congratulations to all Greenhands on a job well done!

9/17/2021. Gold and Yellow Support Night! See attachment for details! HS Football heads to Canton Galva this Friday! Come out and support! RECOMMENDED BY CANTON GALVA AD: BRING A LAWN CHAIR FOR SEATING! 7:00PM Kick off time! Go Tigers