Drew with a 6th place Triple Jump finish! Congrats, Drew! #TigerStrong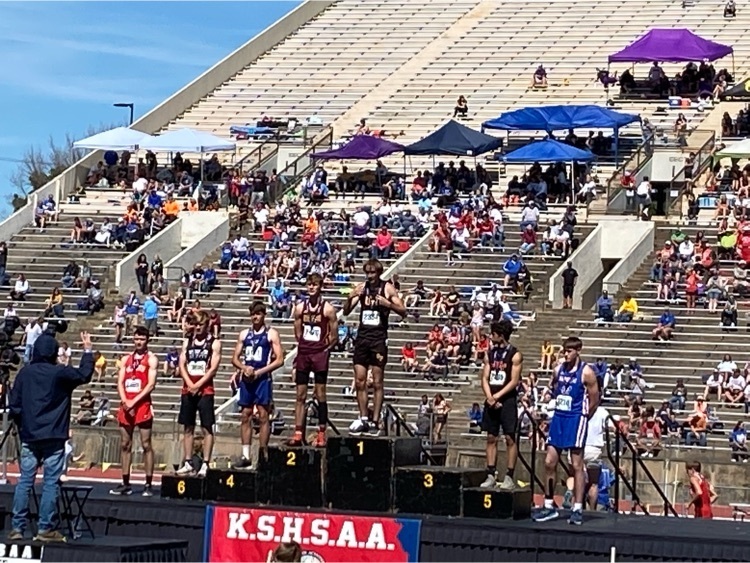 4x100 relay (Drew, Hunter, Dustin, Trenton) with a 10th place finish. Great job! #TigerStrong
Cam Boykin with a 7th place final in 100 M Hurdles! Congrats Cam! #TigerStrong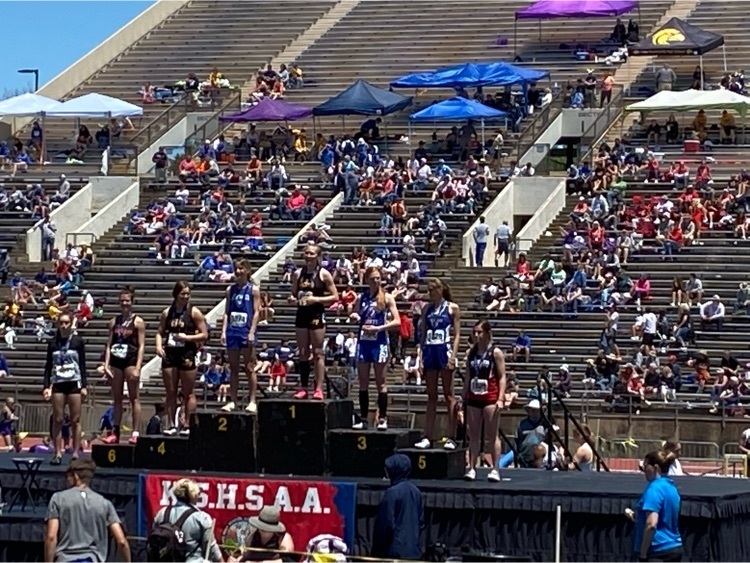 Lillee R. Has a great day clearing 8 foot! Barely missing 8'6. #TigerStrong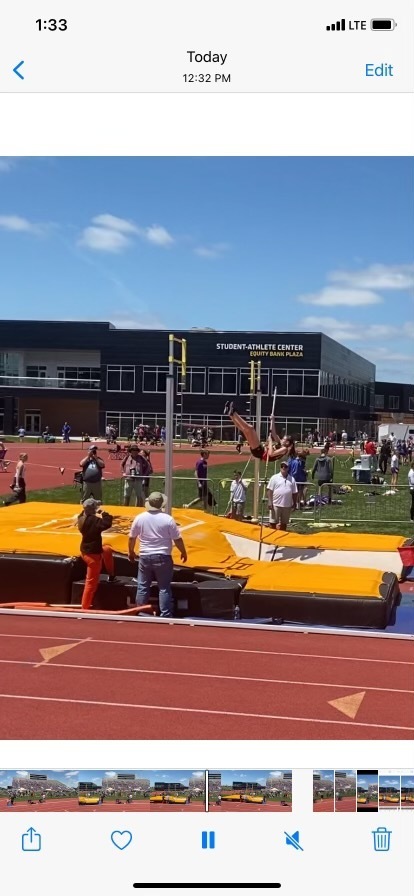 Hunter Hill 100 Meter Dash...11.6. Cam Boykin 100 Meter Hurdles...3rd in Prelims. Cam runs in finals at 2:26pm! #TigerStrong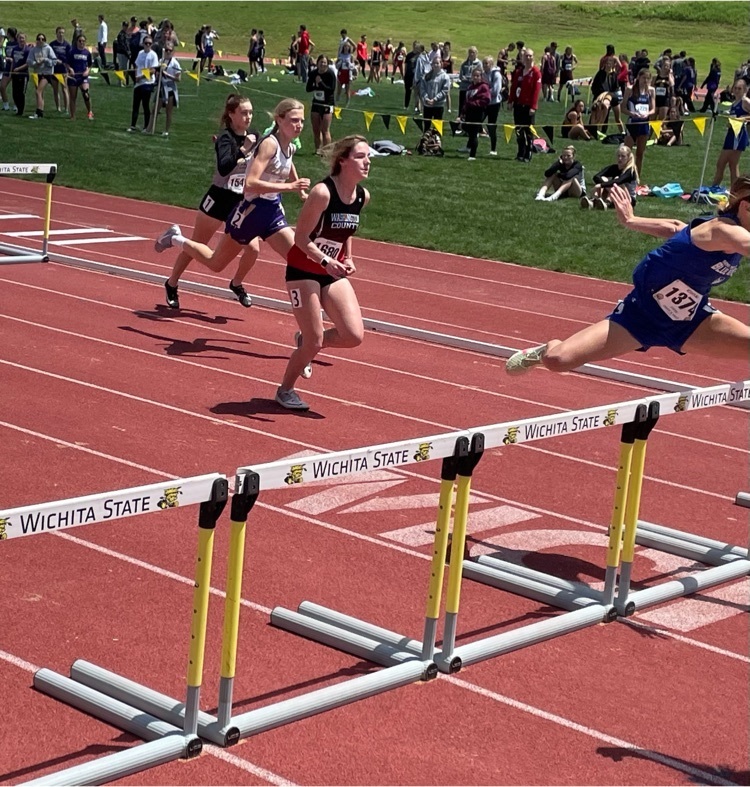 2021 State Track! #TigerStrong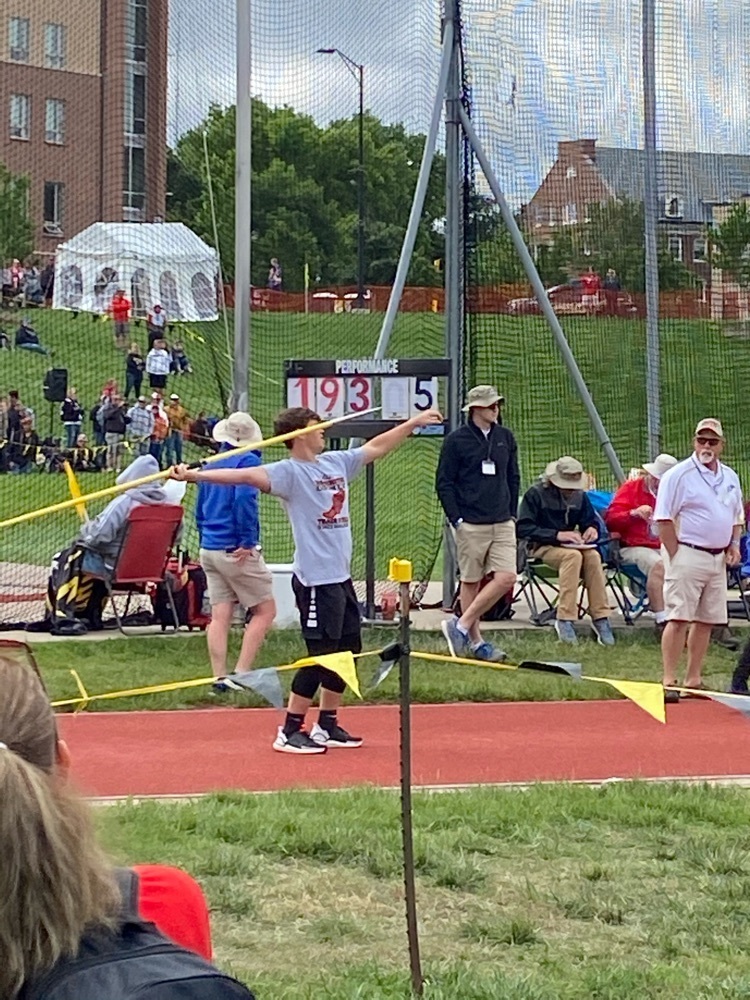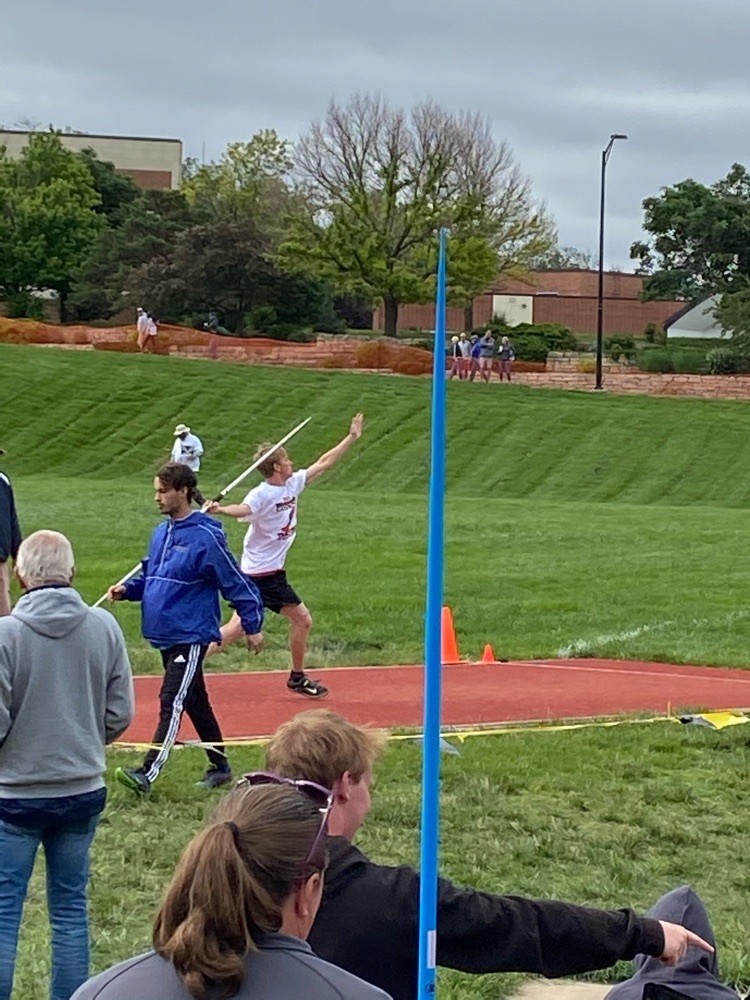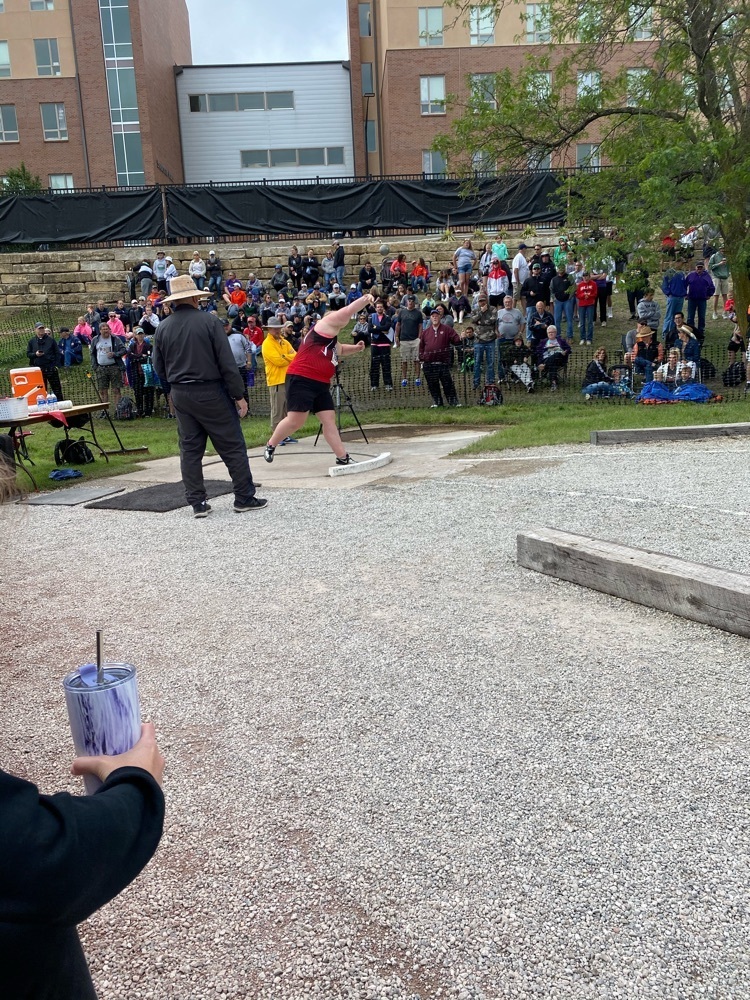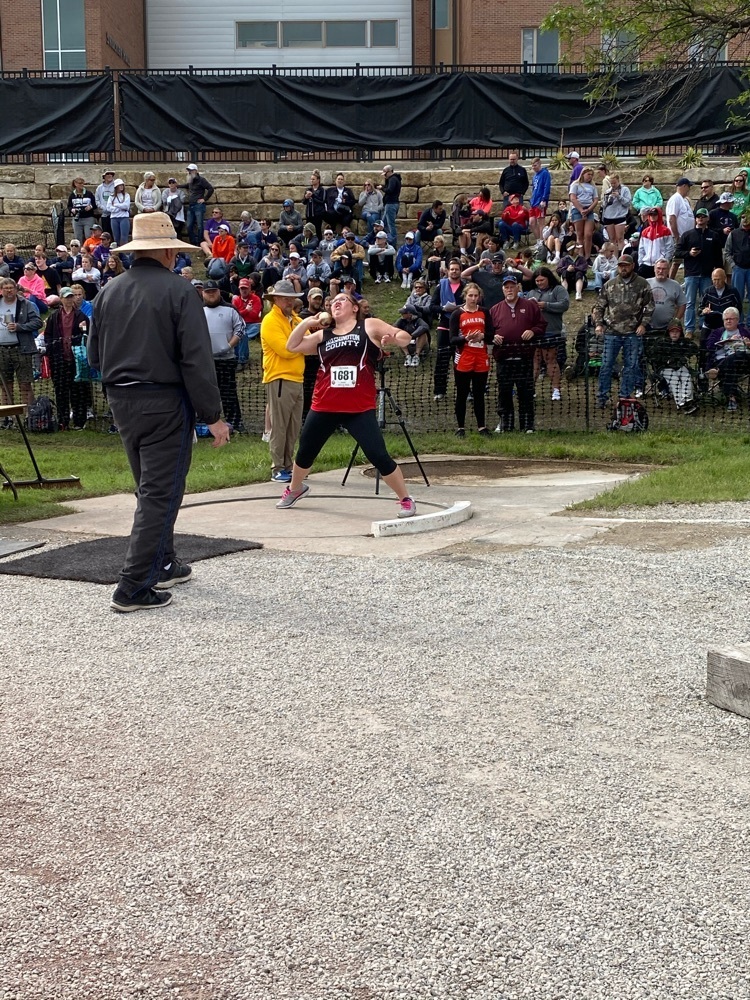 These 10 athletes are headed to Wichita to compete and represent Washington County at the State Track and Field meet. Live results can be found on the kshsaa website. Go Tigers!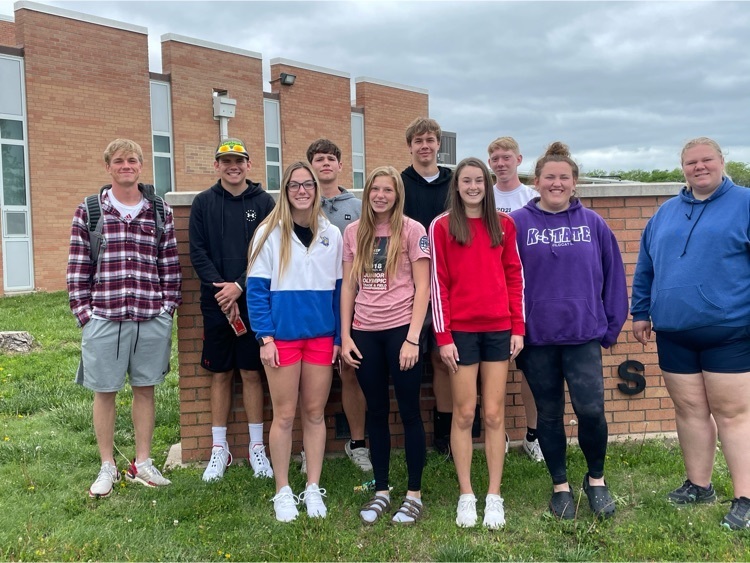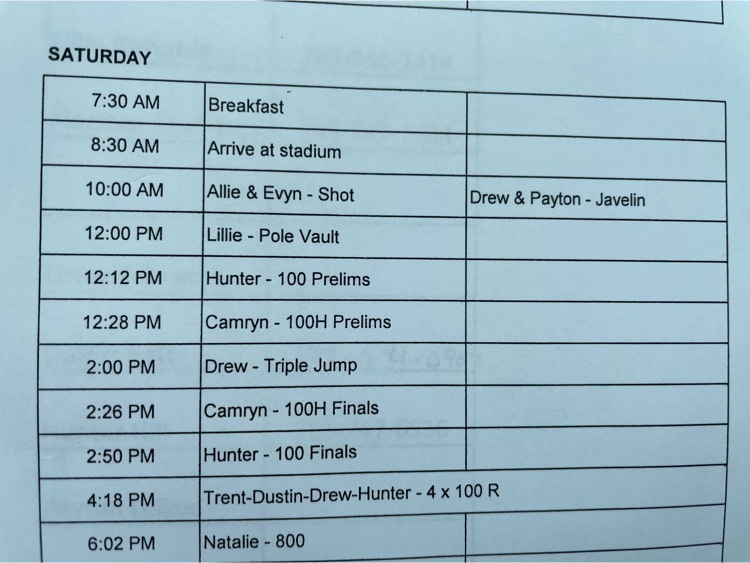 FCCLA is cooking up some great Freezer meals! Please see the flyer below for details. The National FCCLA qualifiers appreciate your support as they head to Nashville.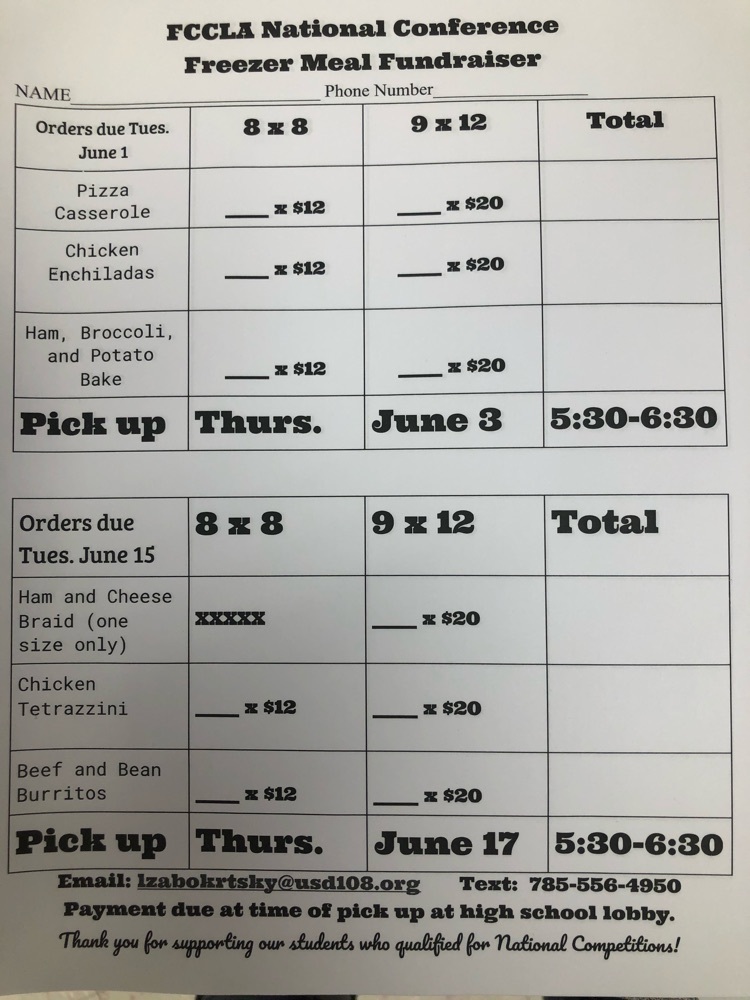 Do you have a 4-year-old who is ready for preschool next year?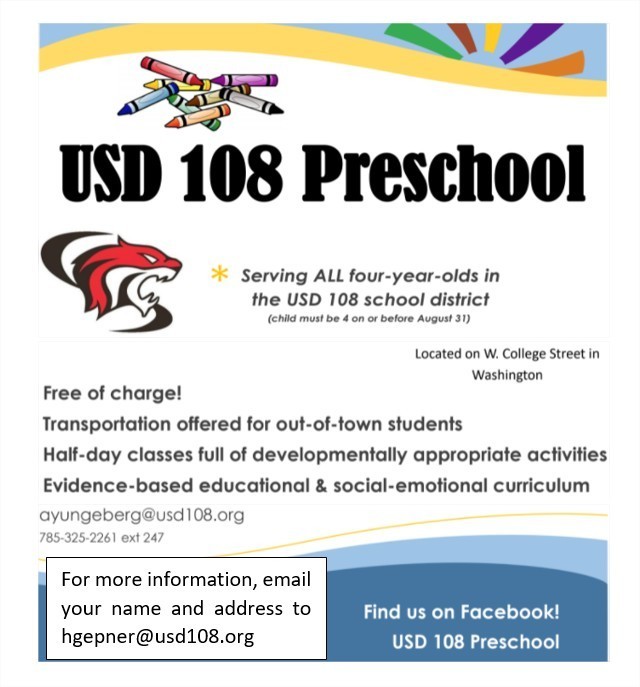 Thanks to the Washington Co Sheriff's Department for taking the 5th and 6th graders to the Royals games.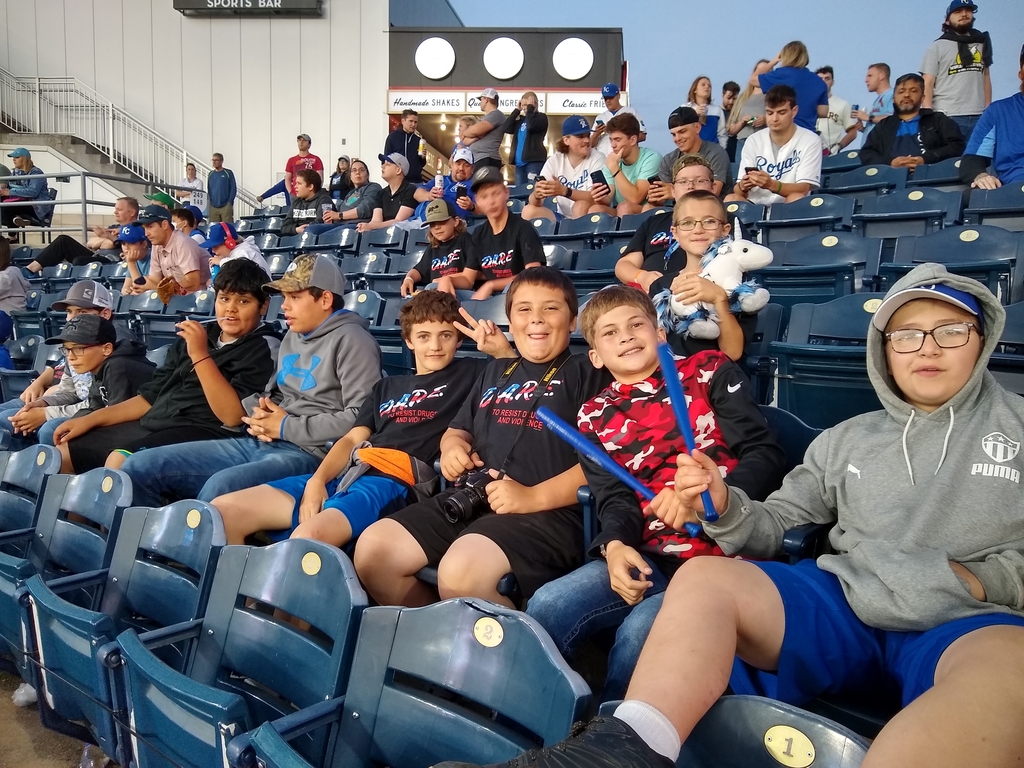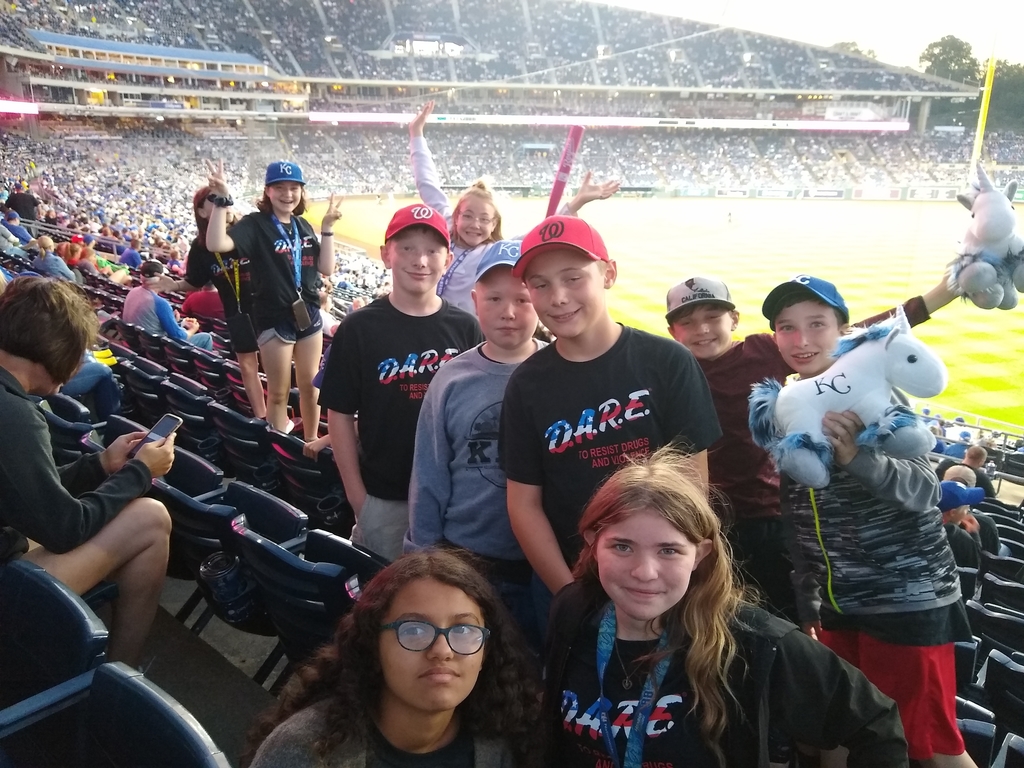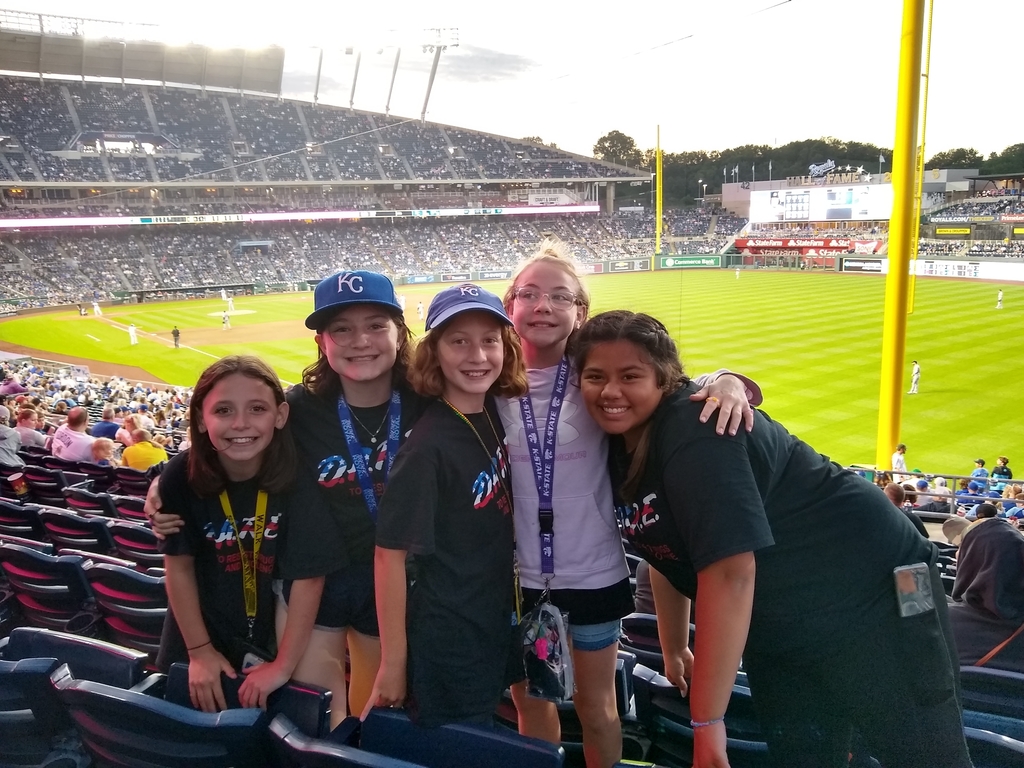 Having a blast at the K with 5th and 6th. Thanks to our awesome Washington County Police Department. We are grateful!!!!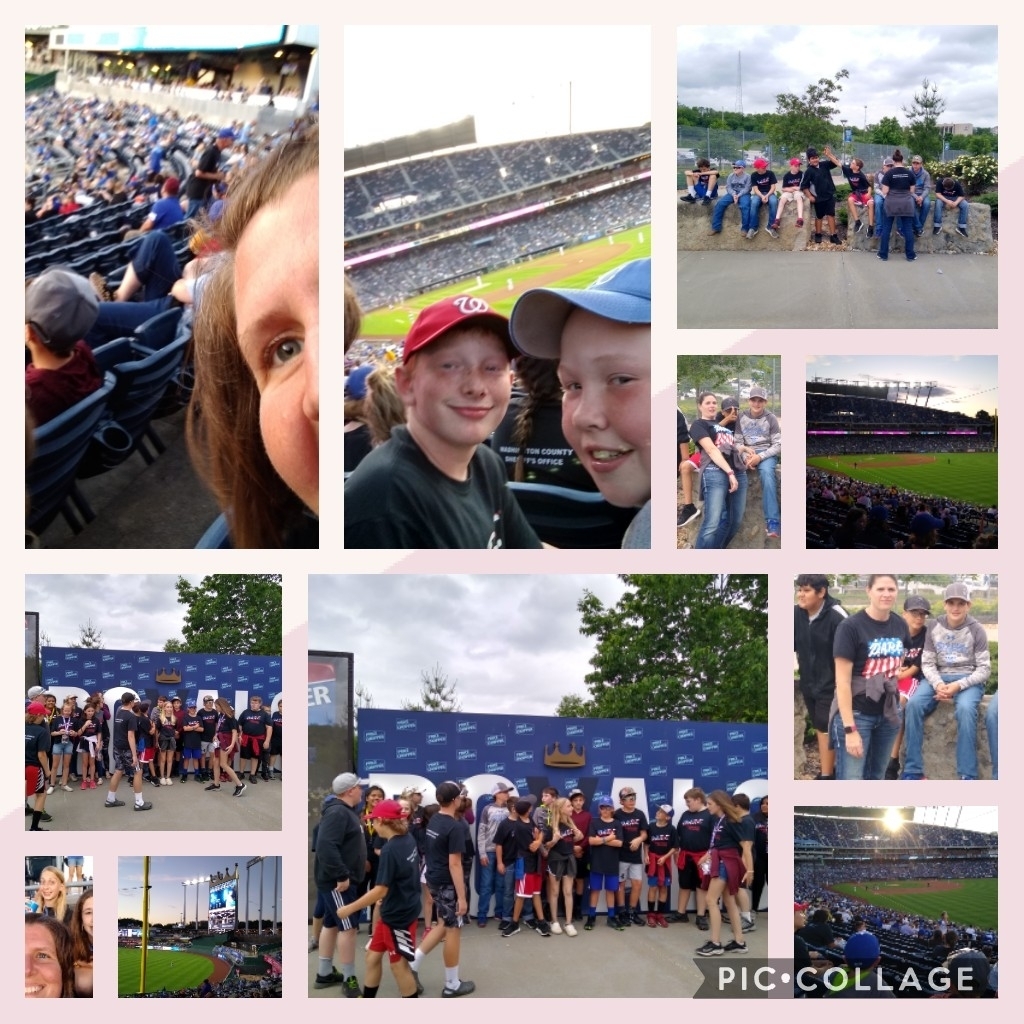 Congratulations to the WCHS Track team! Great day as an overall team and great individual efforts! 10 out of 16 athletes that competed finished in the top 4 of their event and get to participate at state track! Well done Tigers! Extremely proud coaches! #TigerStrong

FCCLA Freezer Meals are back! The information you need is on the flyer. Thank you for supporting Tiffani Allerheiligen, Riley Dusin, Michaela Jueneman and Emily Jones as the travel to Nashville TN for the National FCCLA Leadership Conference.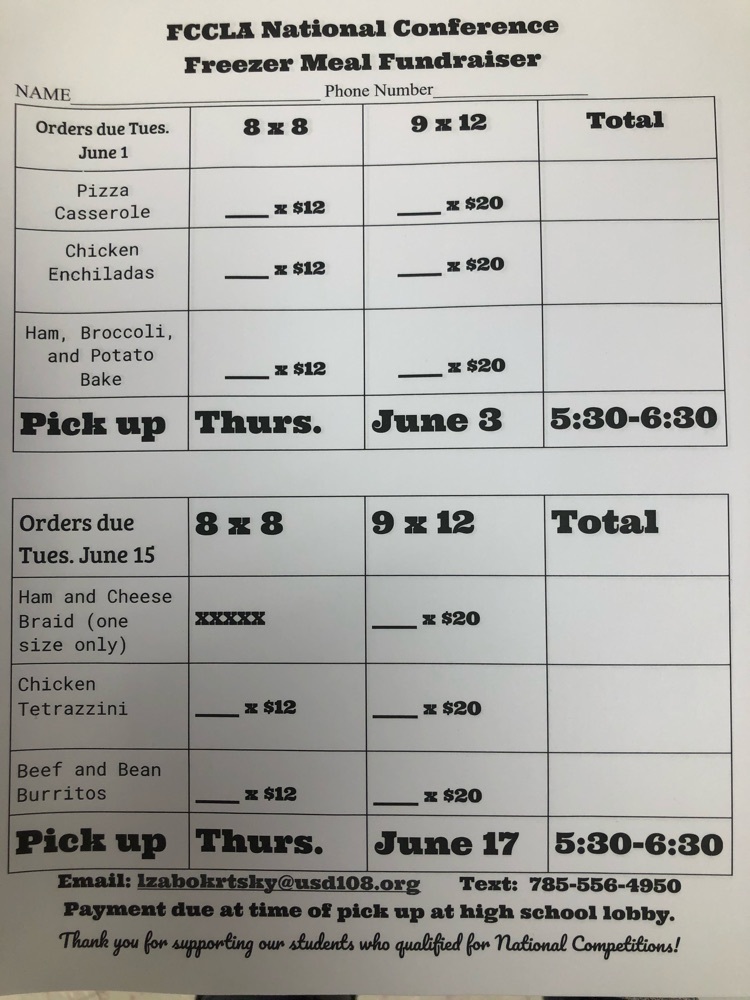 Congratulations to Kobe Hoover for qualifying for the KSHSAA 2-A State Golf Meet. Kobe tee's off at 10AM on Hole #10 at the Salina Municipal Golf Course on Monday, May 24, 2021. Best of luck Kobe!
Best of luck to WCHS Track & Field tomorrow at Regionals at Valley Heights! Field events begin at 3PM and Prelims at 5PM. Cost is $6 at the gate! Good Luck Tigers!
The staff had their end of year celebration this morning. We celebrated in our beach attire. Winning best dressed were Dan Ditmars, Rose Zach, Janel Peterson, Traci Turner, Noreen Rundle, Lisa Zabokrtsky, Tina Savage, Tammy and Harley Gano, and Connie Durst.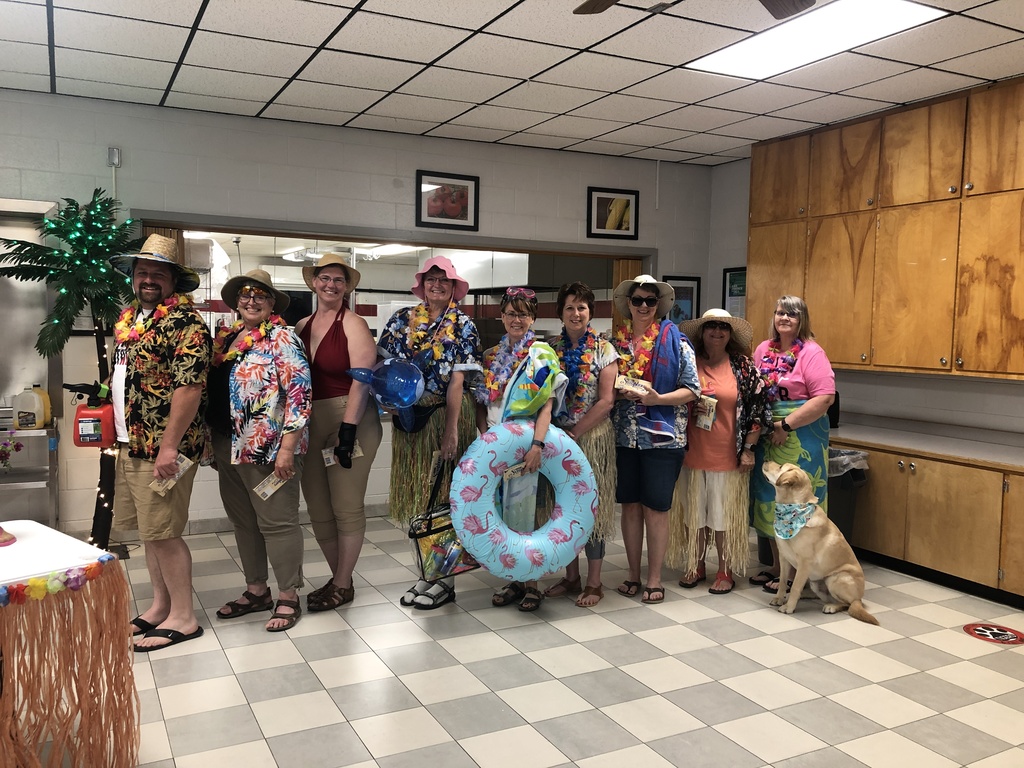 The end of year celebration also honored those who will be either leaving or retiring from the district. Leaving our district is Vicki Enyart. Vicki has done many amazing things for our district and will be missed. Retiring are David Navinsky, Teryl Goeckel, and Terry Montague. These three have been big parts of our school family over many years and we will miss them greatly!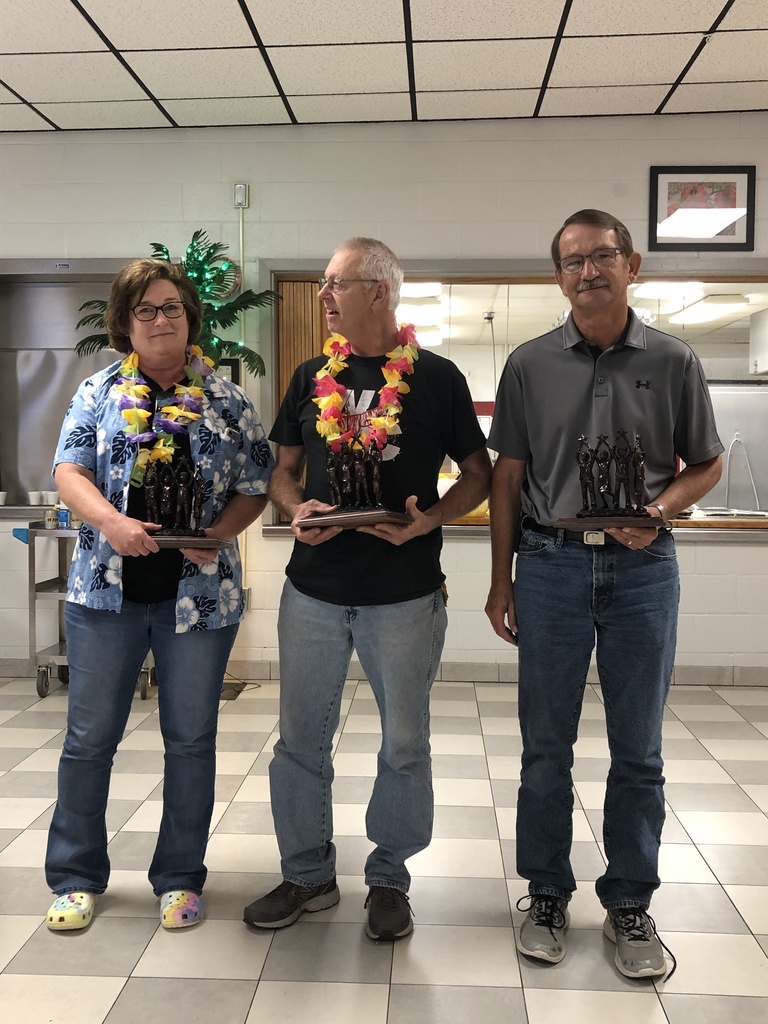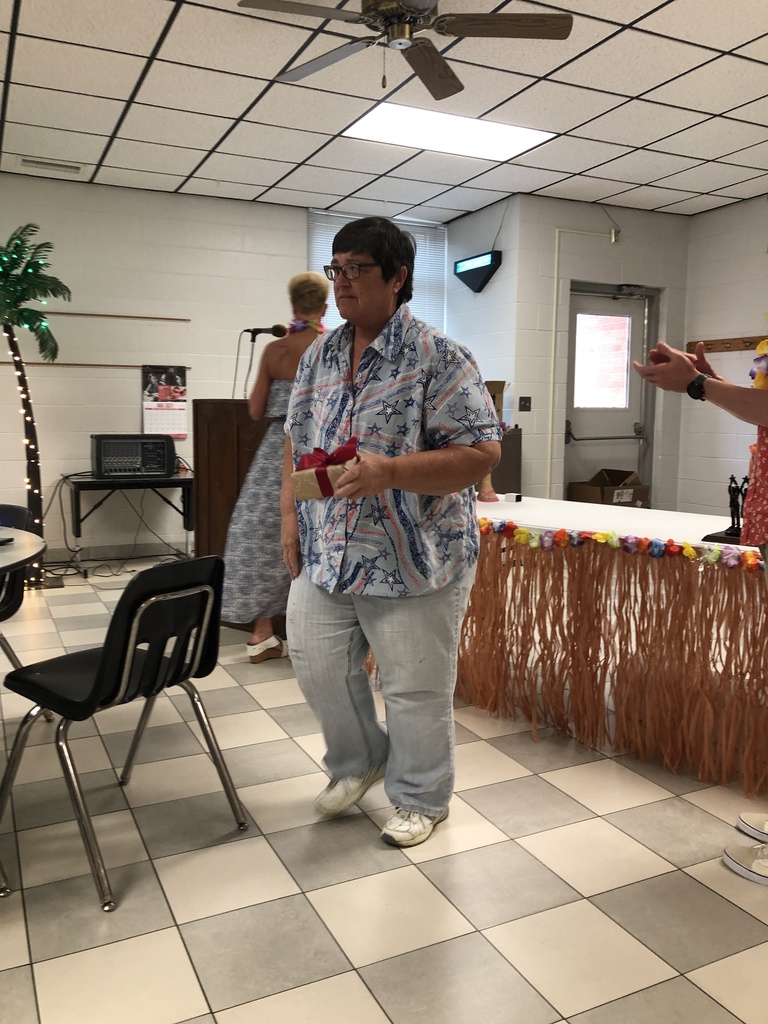 Staff had their end of year celebration with a Beach Theme. Several staff were presented awards for years of service. The following received awards: Kenny Cook 35 years; Michelle Bruna 25 years; Jay Kearn 15 years; Angi Richard and Jessie Doll, 10 years; Denise O'Dea, Brenda Nelson, Charlotte Cardenas, Connie Durst, Bobby Smith and Jill Keesecker, 5 years. Completing their first year are Mary Ann Crome, Sheri Gilliam, Ashley Holle, Stephanie Kern, Cindy Zabokrtsky, Andrea L'Ecuyer, Tommy Tryon and Harley Gano.