SENIORS - tomorrow is the deadline to get your senior pictures and baby pictures in for the yearbook!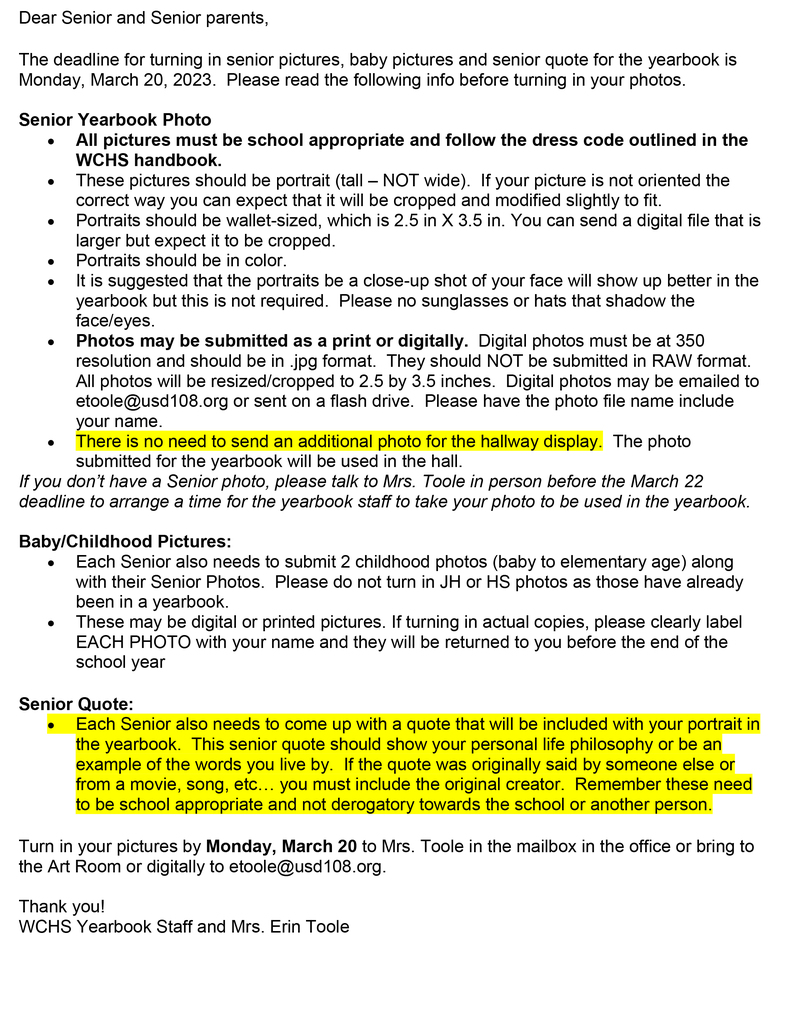 Thanks to our local Modern Pioneers club for hosting the art show today. You can go see it until 1pm at KSDS.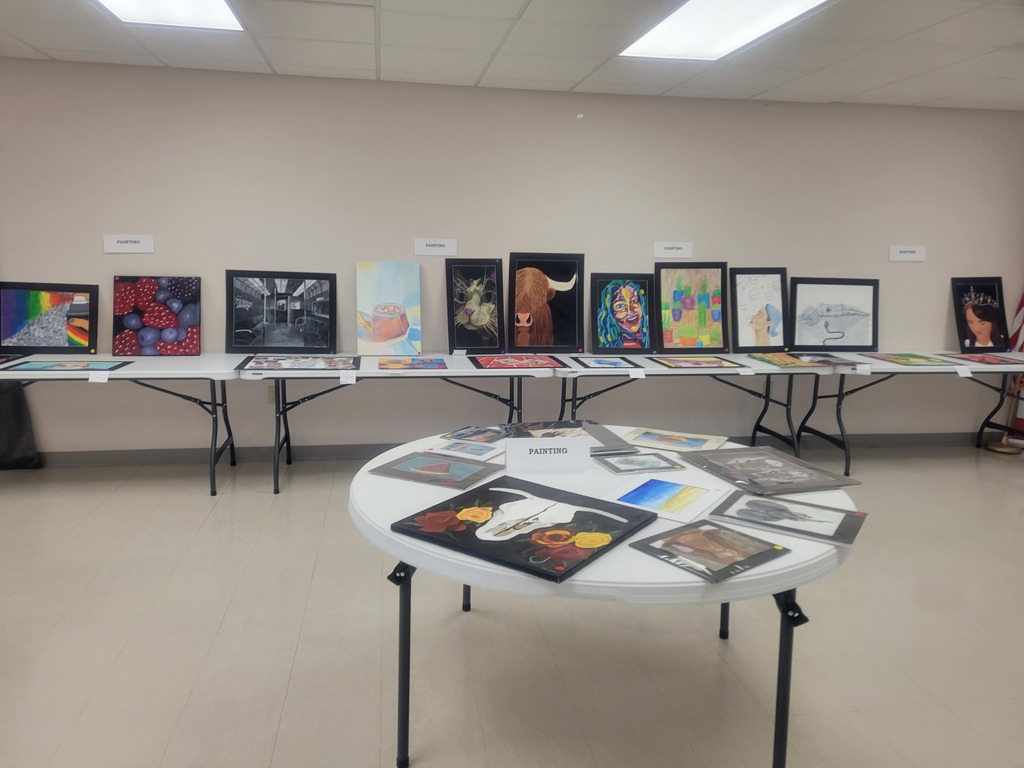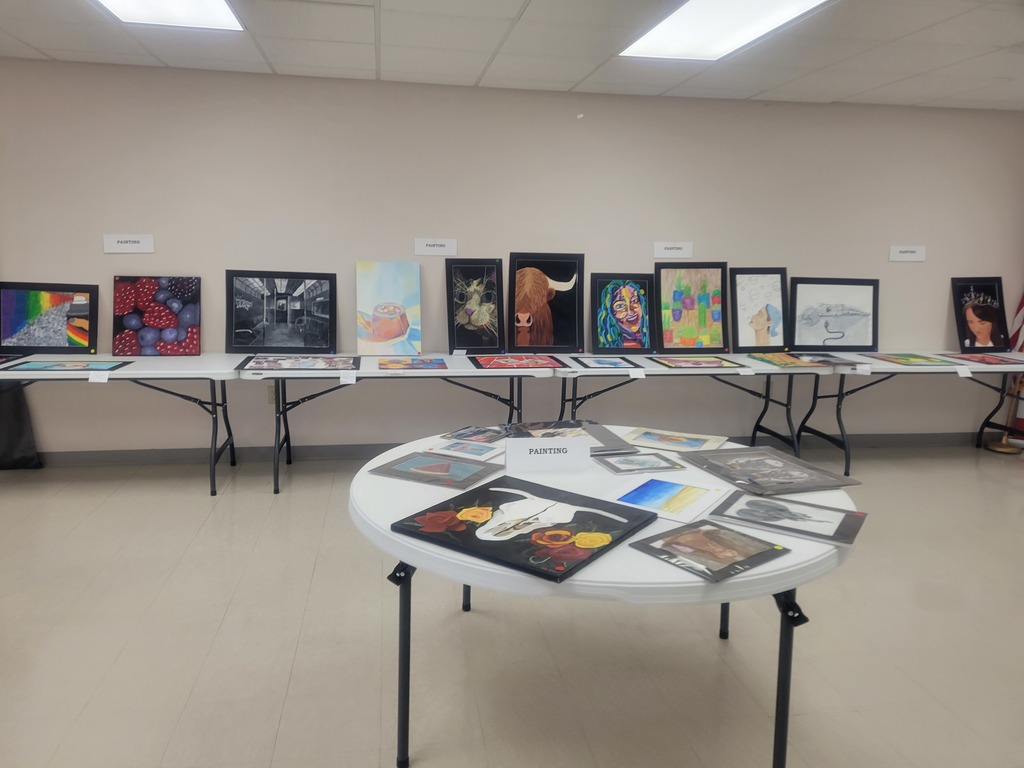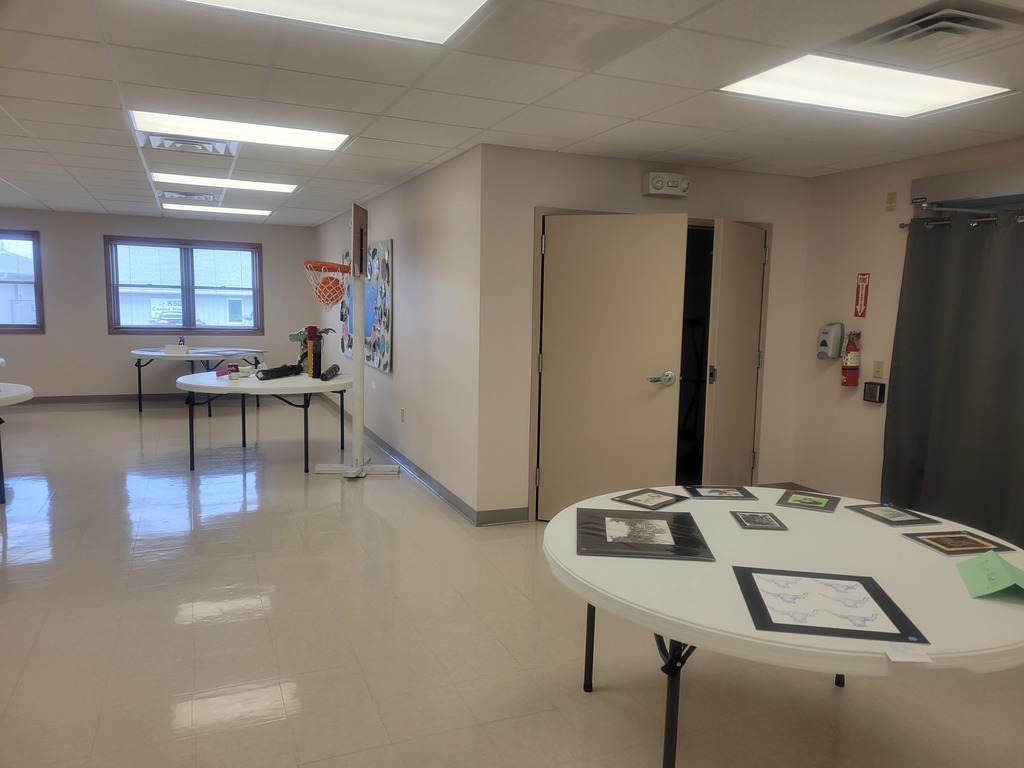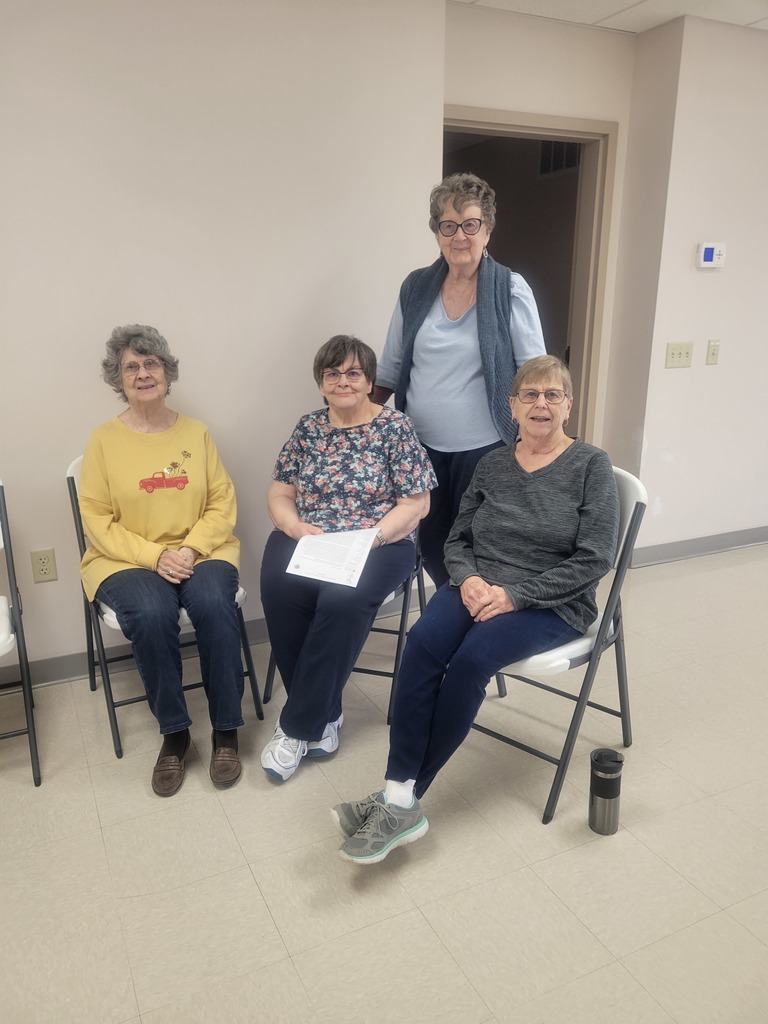 Tomorrow!!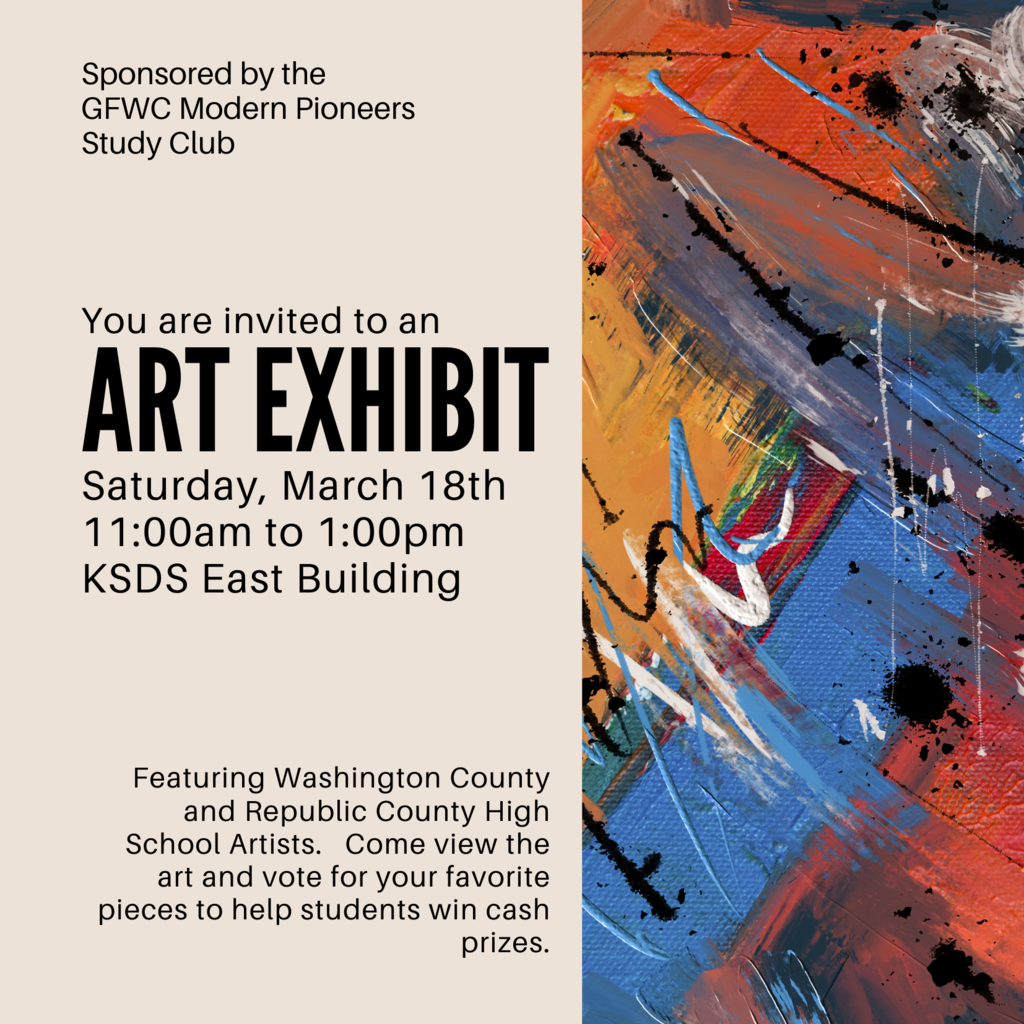 This Saturday.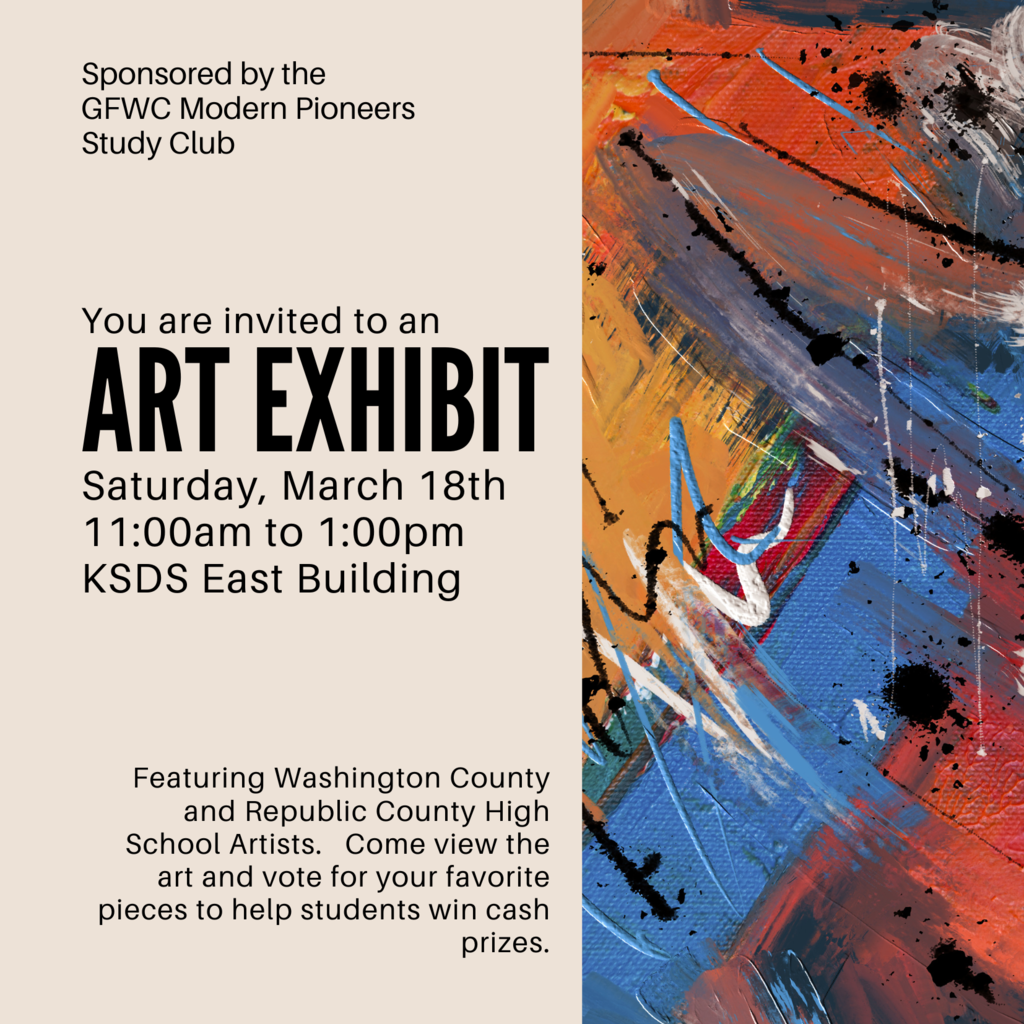 Have you ever heard the story of the Berlin Candy Bomber? Senior Kady Toole has created an illustration that tells the story of Colonel Gail Halverson, the Berlin Candy Bomber. She recently shared her artwork and his story with the 5th and 6th grade classes and with the World History class at Washington County. If you'd like to see her artwork and read the story of Colonel Halverson, the piece is on display at the office of Thrivent Financial Solutions in Washington until Friday, March 17th.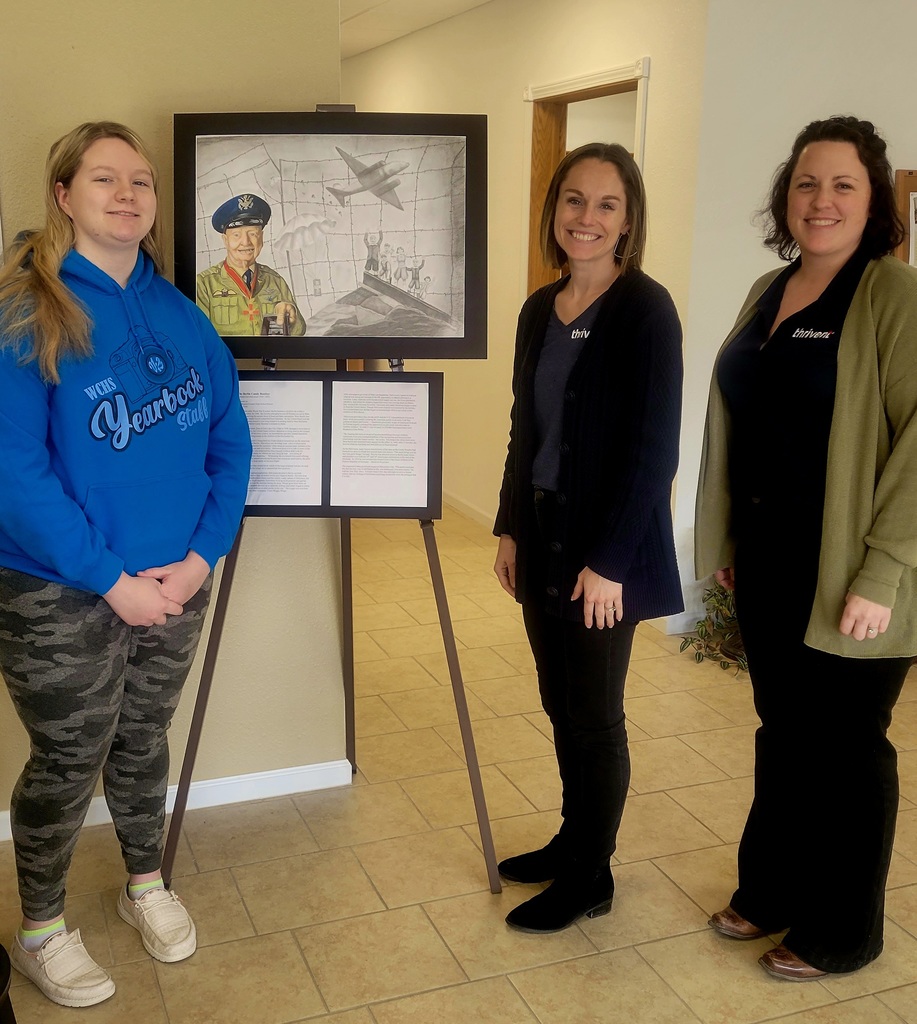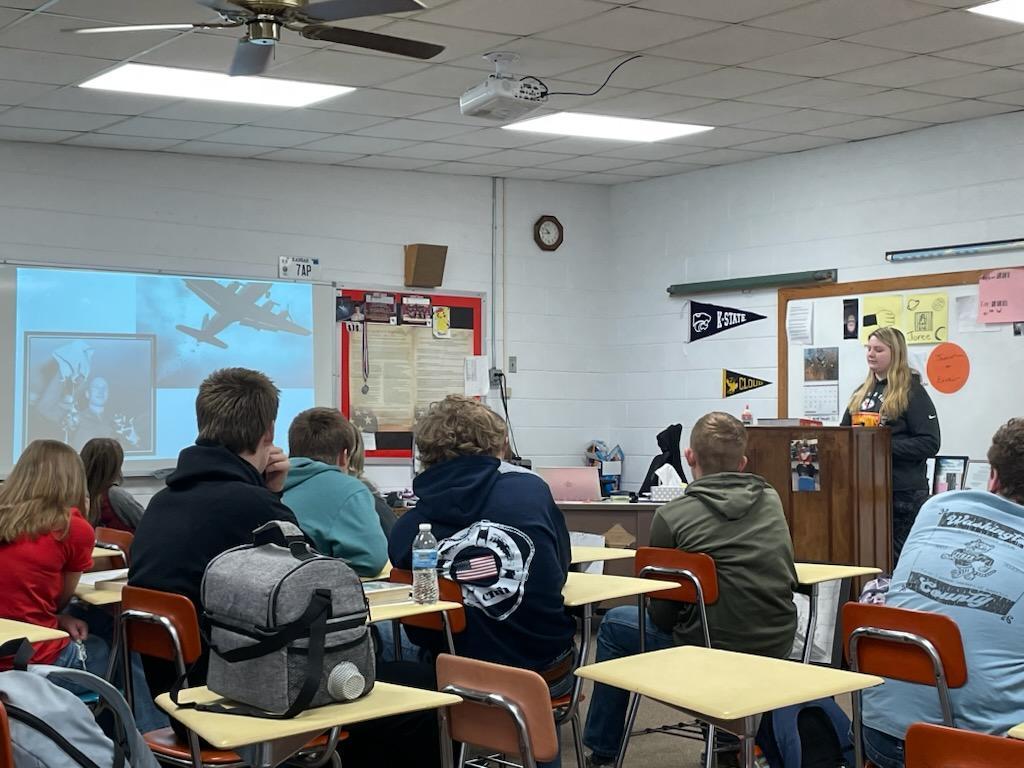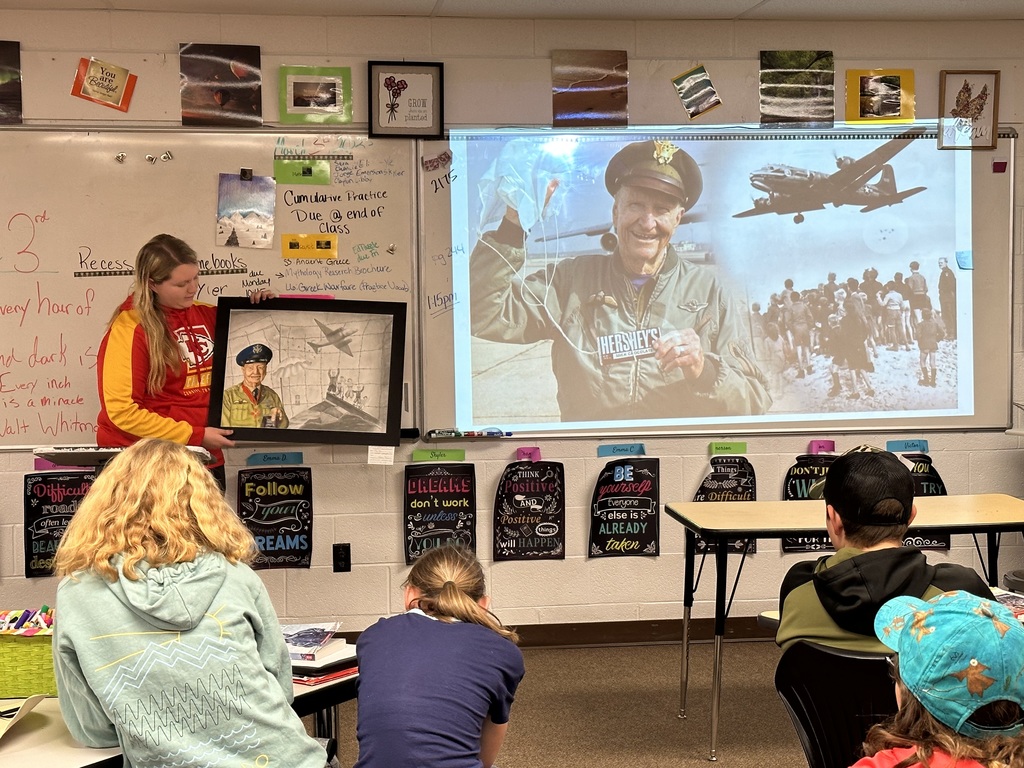 Congratulations to all of the TVL athletes that made All-League in basketball this year. Shout out to our very own Jesse Hoover for receiving 2nd Team All-League honors! #betigerstrong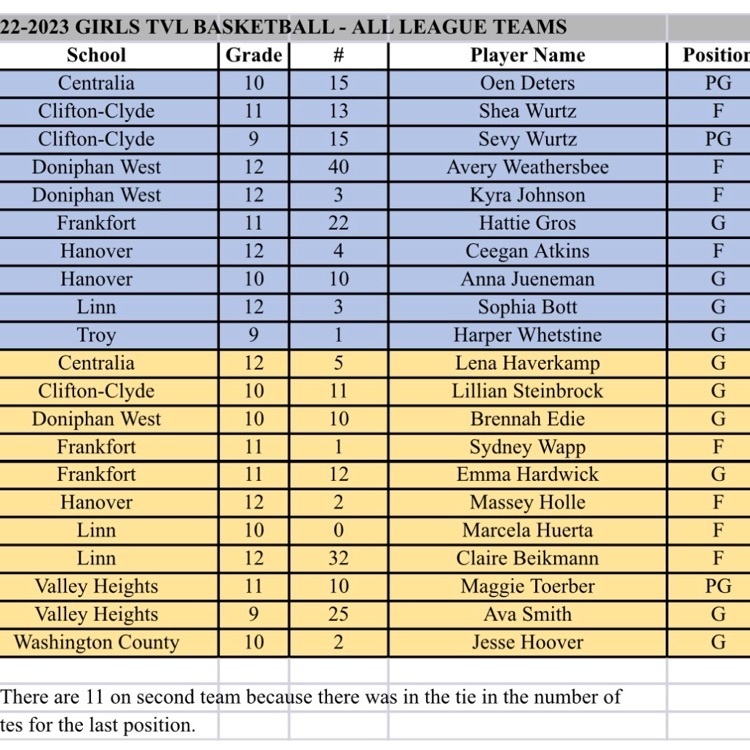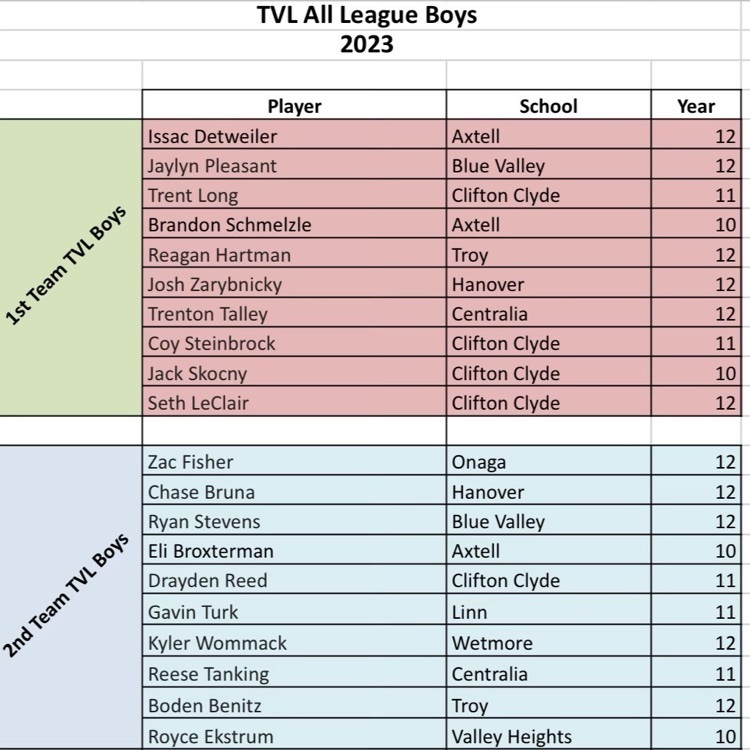 Our lobby will have a new look when we come back from Spring Break! #betigerstrong #timberstruck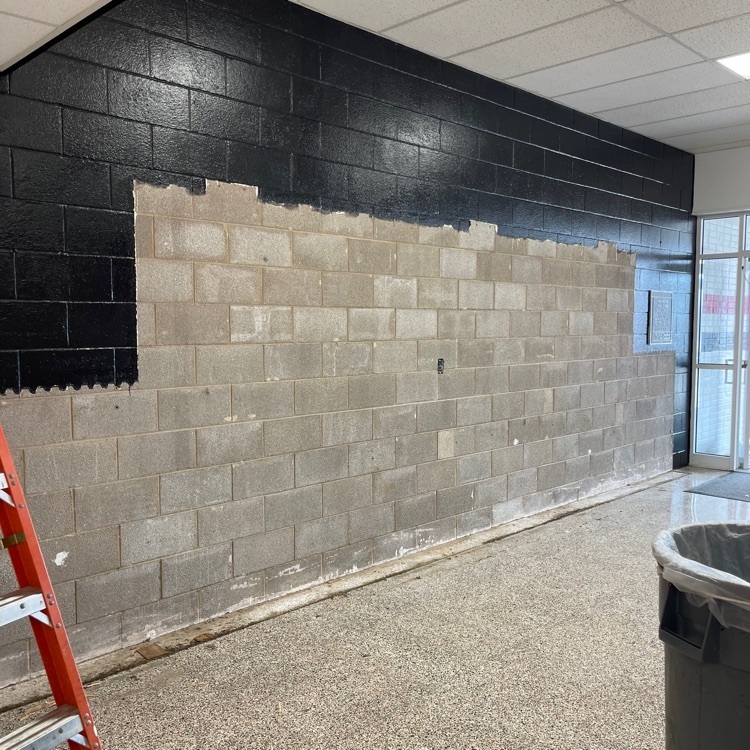 We had an unusual week of Ruby Reds tryouts this week, and are excited to announce the 2023-2024 squad. Please congratulate these leaders! The squad is officially in their 2.5 month off season and will get back to work soon. Friday night lights will be back before you know it! ❤️🖤🤍 Go tigers!! A big thank you to our judges last night, Cortni Smith, Mindy Jensen, and Janie Rottinghaus. Your time and expertise are much appreciated.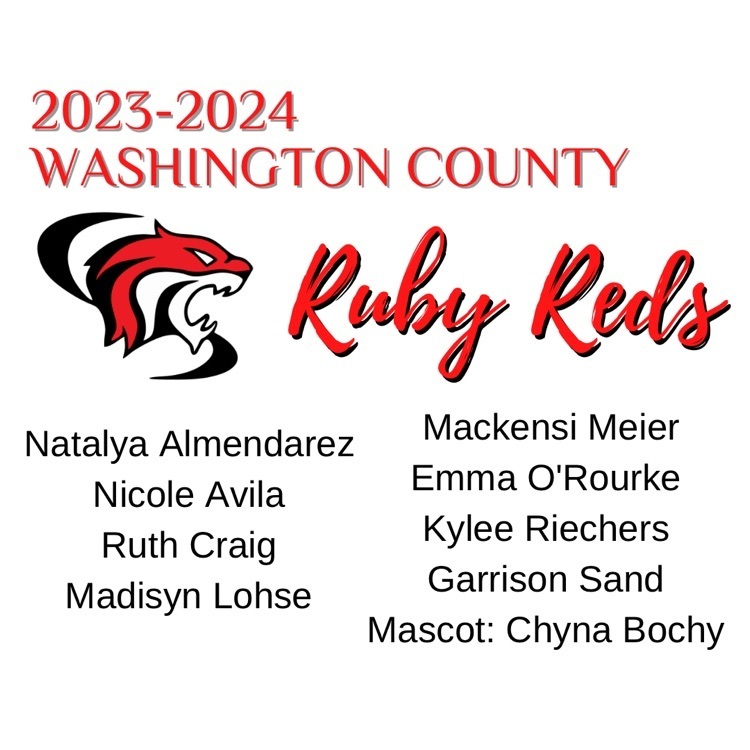 Today was the last day of Dr. Seuss week. Our book theme was "Sleep Book." The students wore their pajamas. Students had a fun week with guest readers and reading Dr. Seuss books.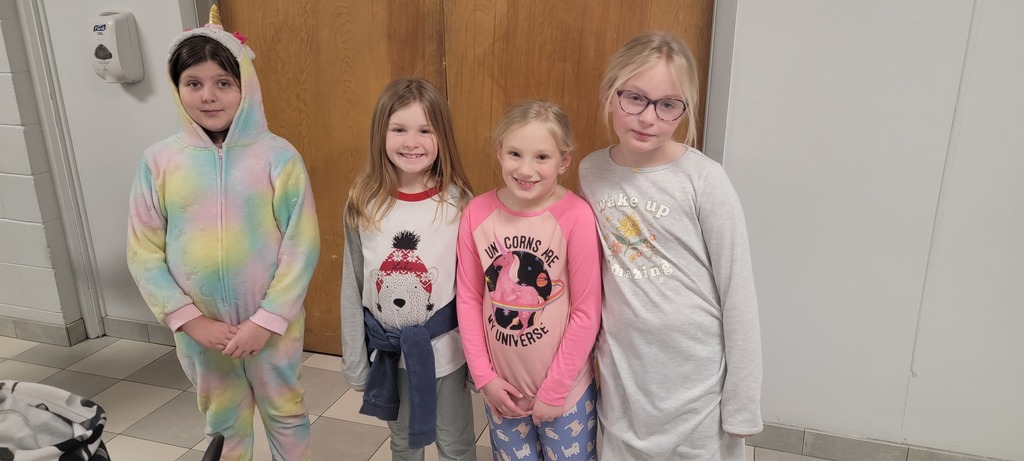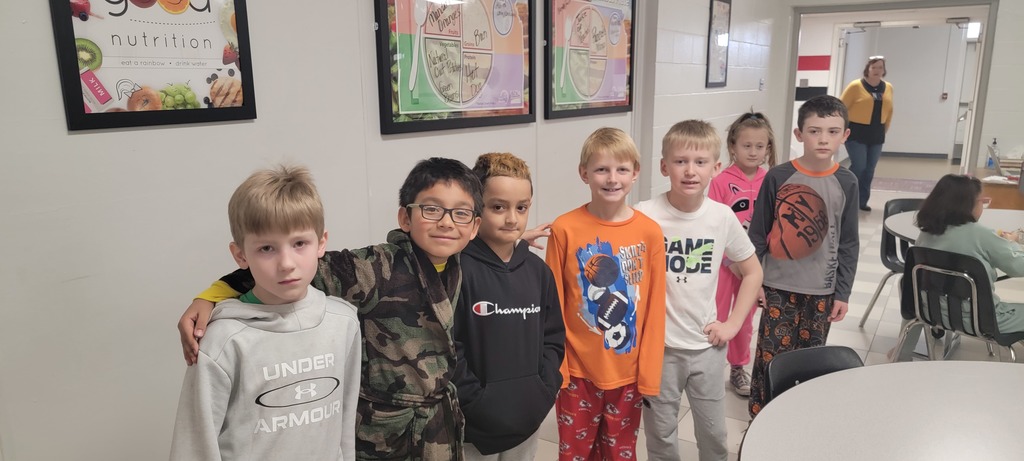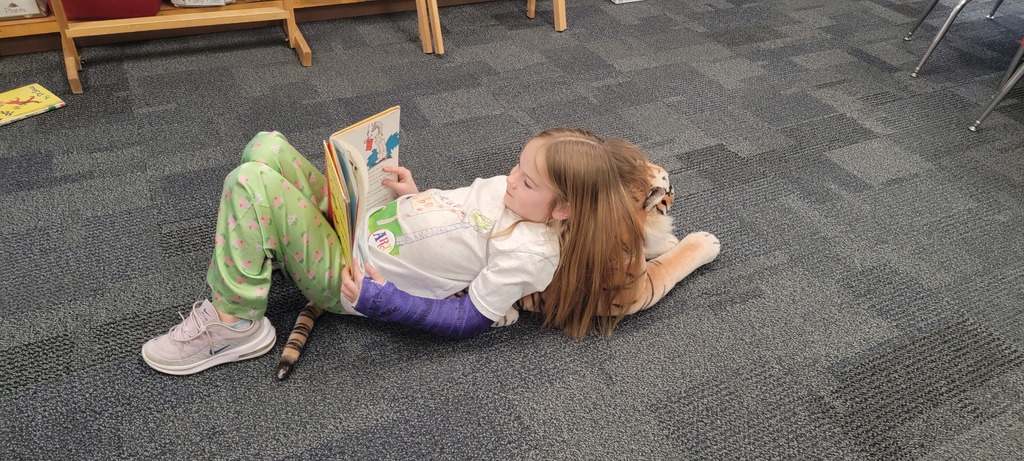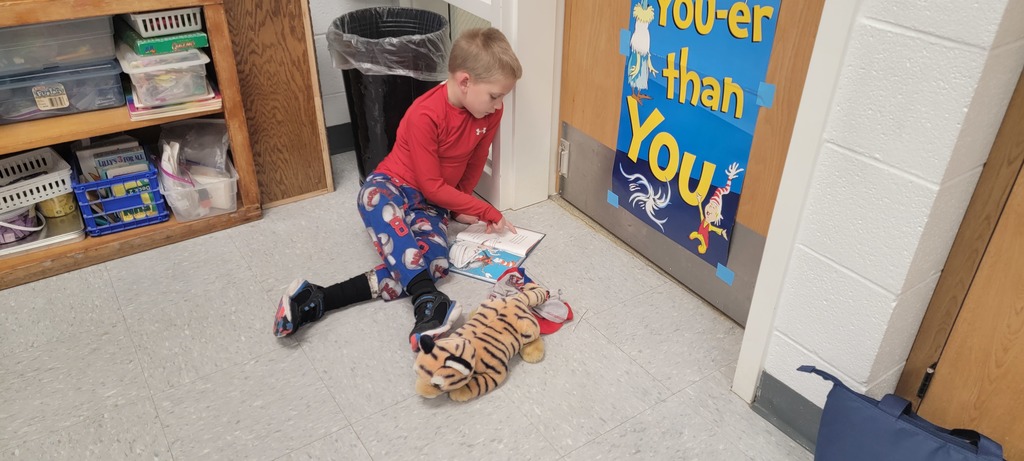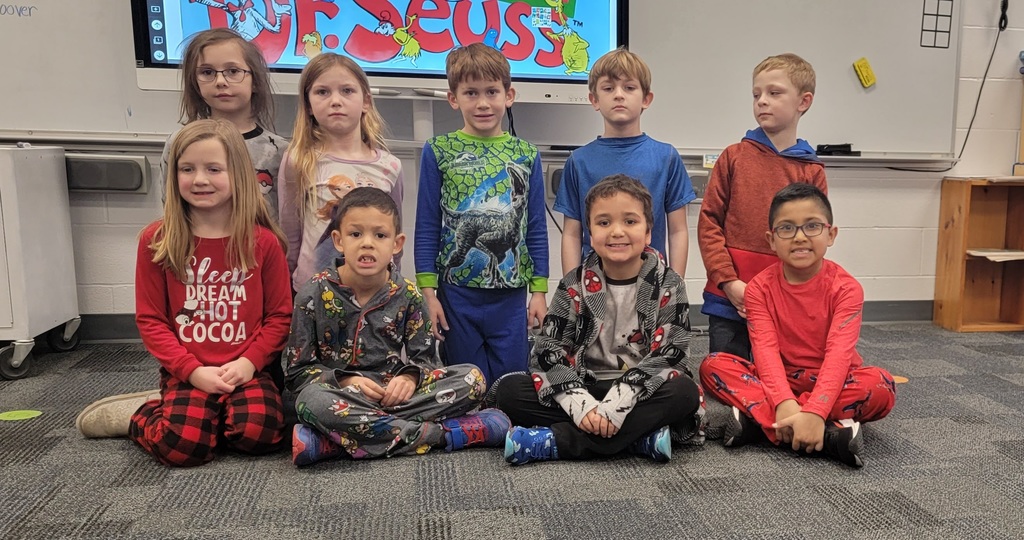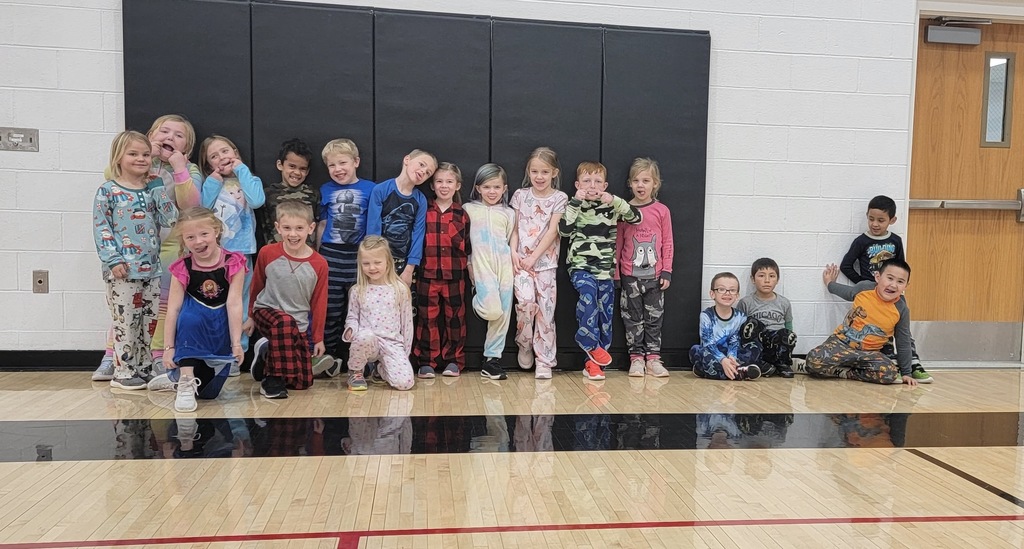 Wednesday's Dr. Seuss theme was "O the Places You Will Go." The students dressed as their future career or college choice.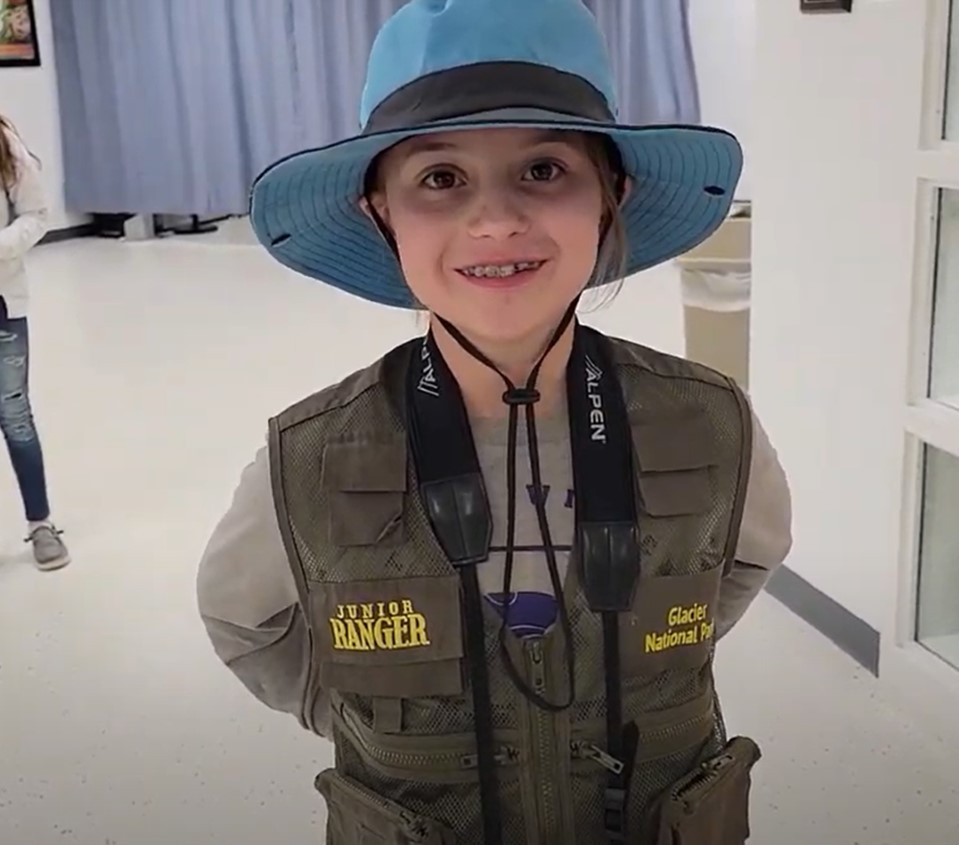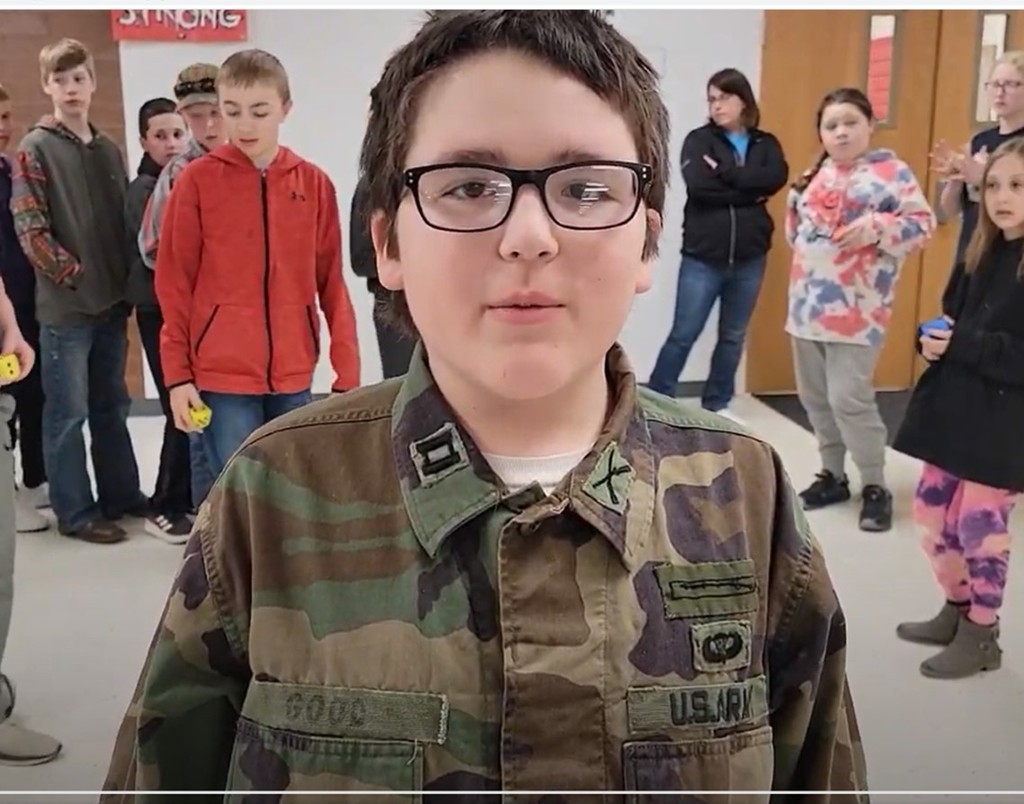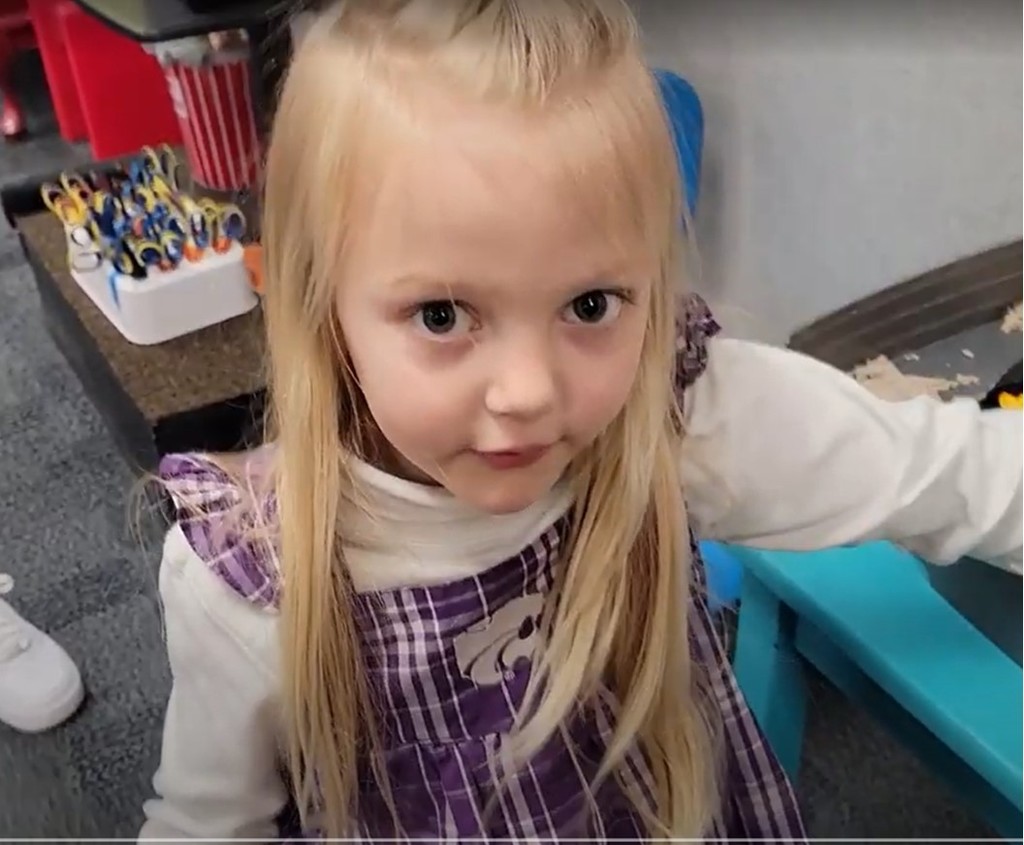 We have had a great couple of weeks celebrating Dr. Seuss and the great books he wrote. Today we had some guest readers and then made "Oobleck" to finish out our day.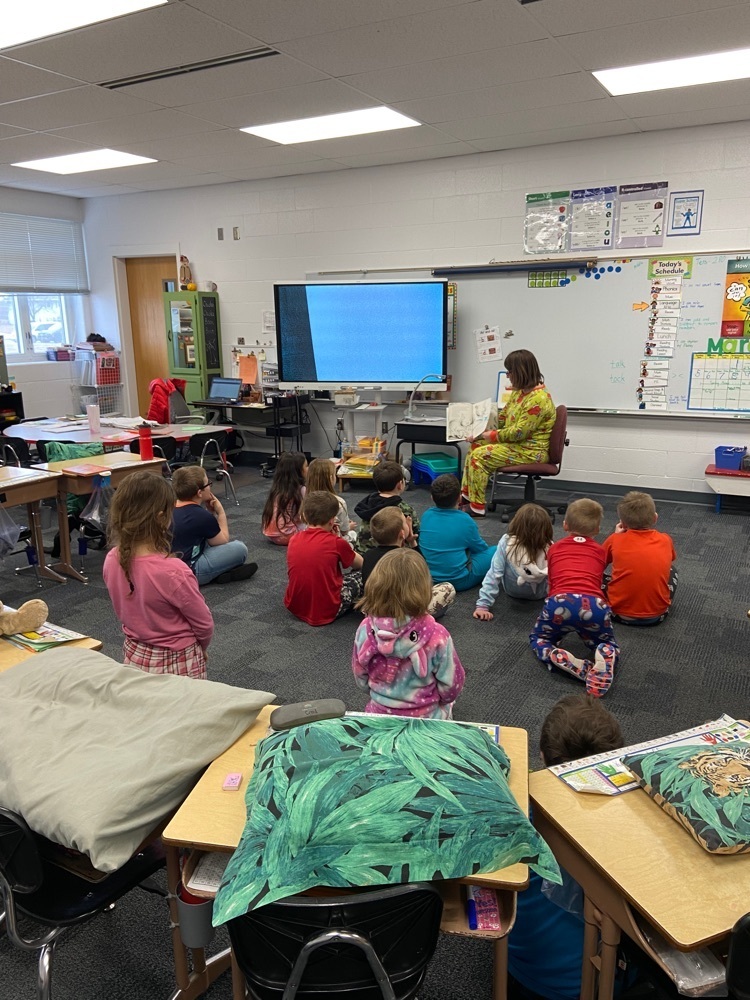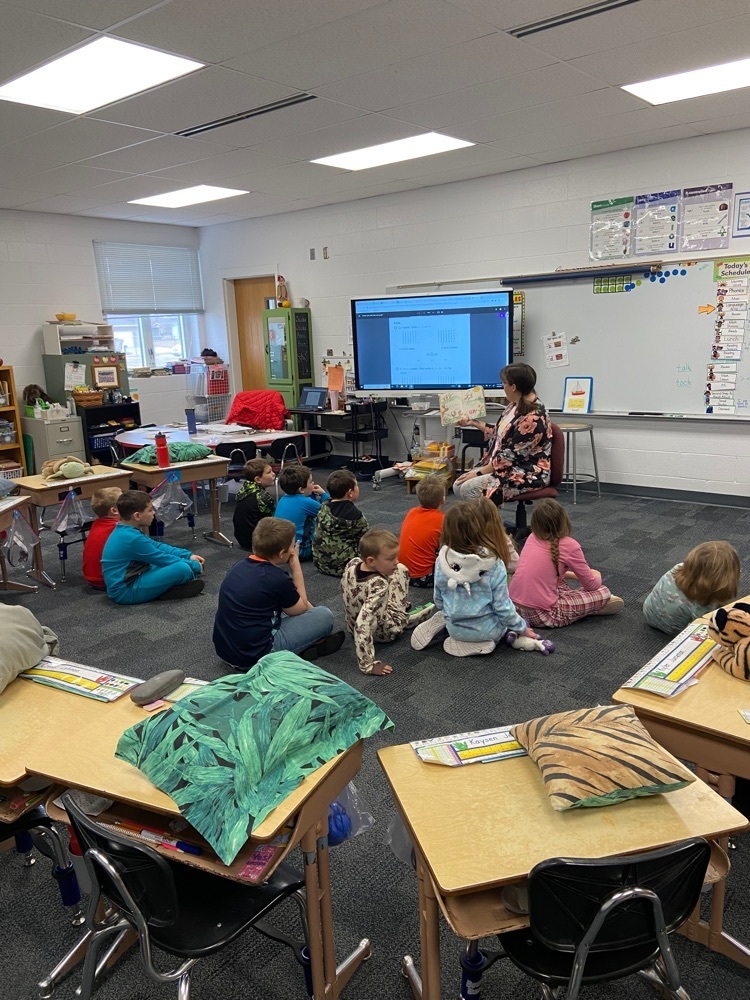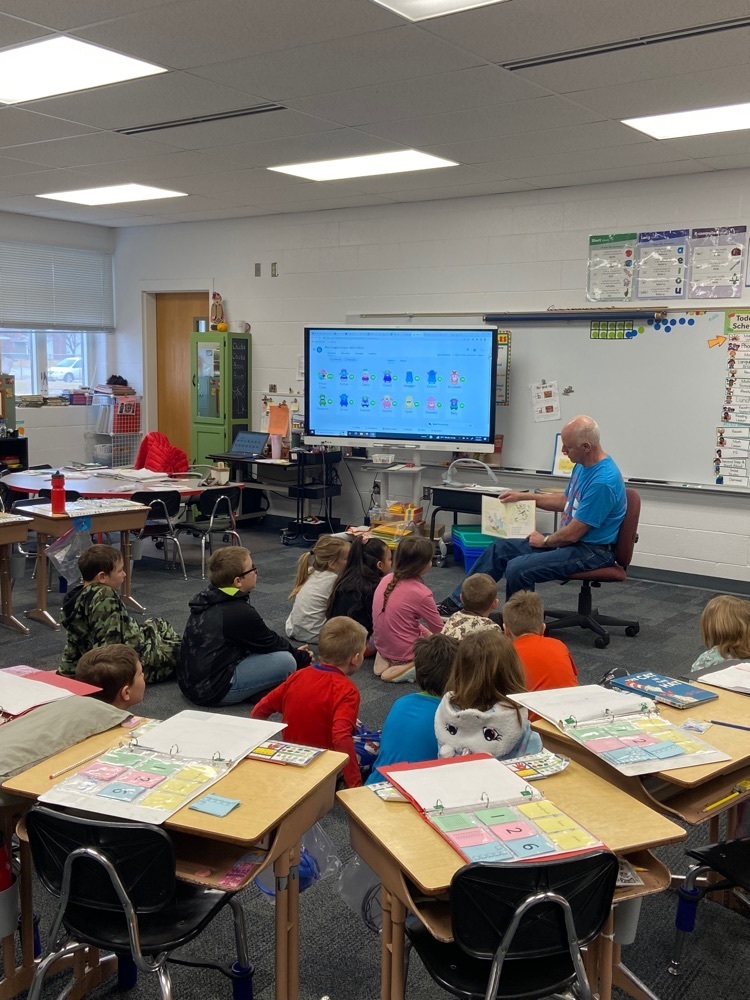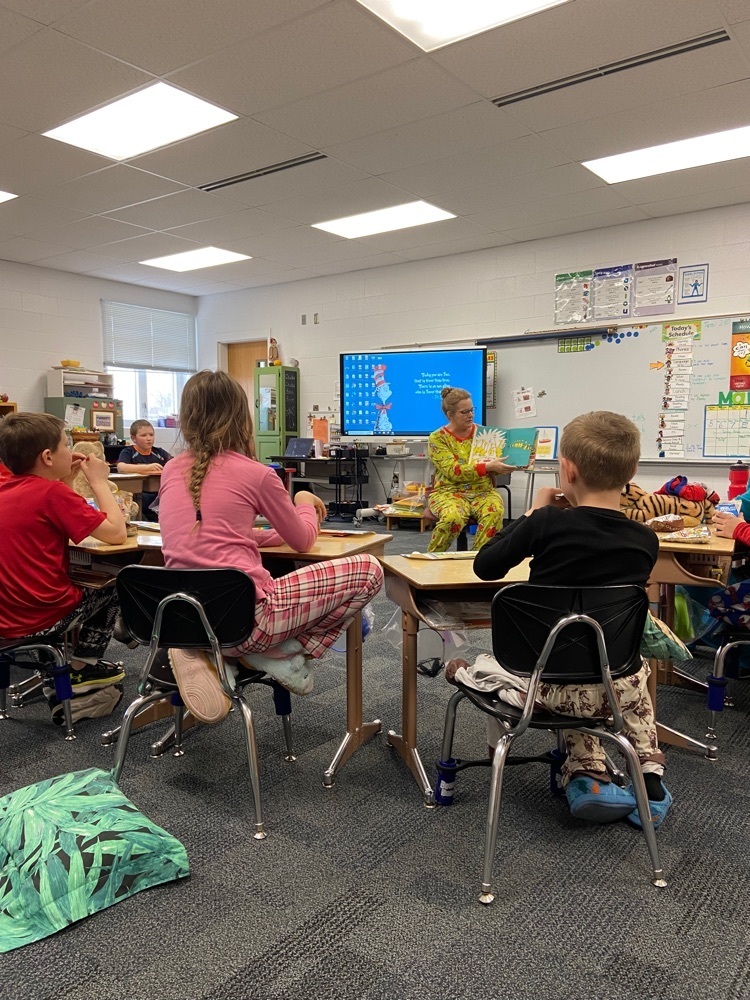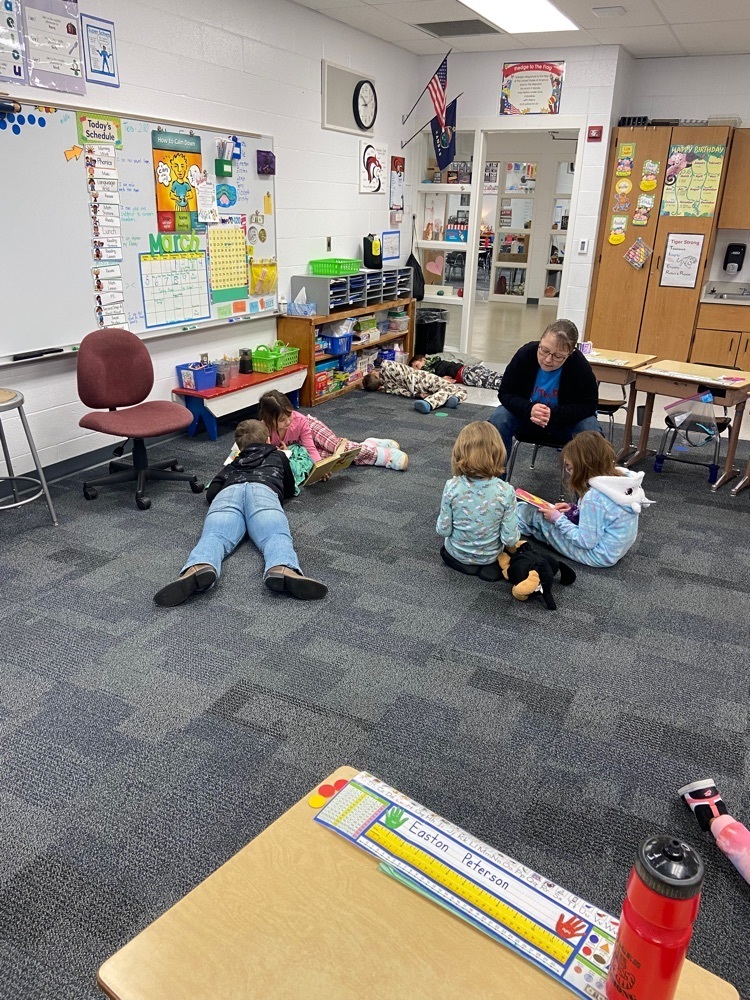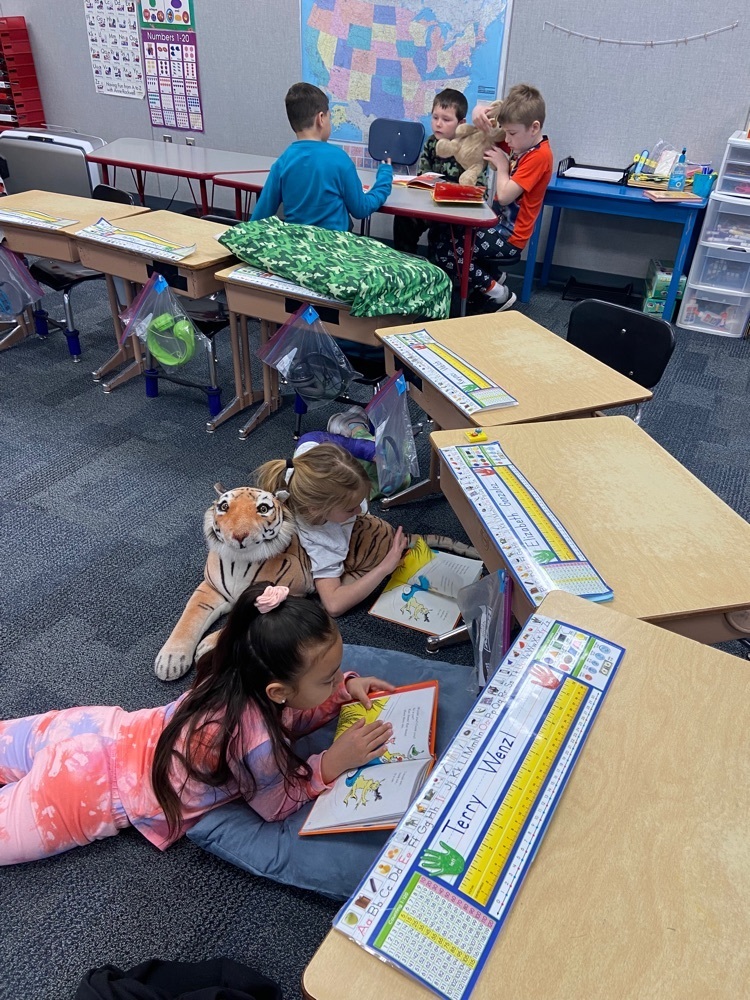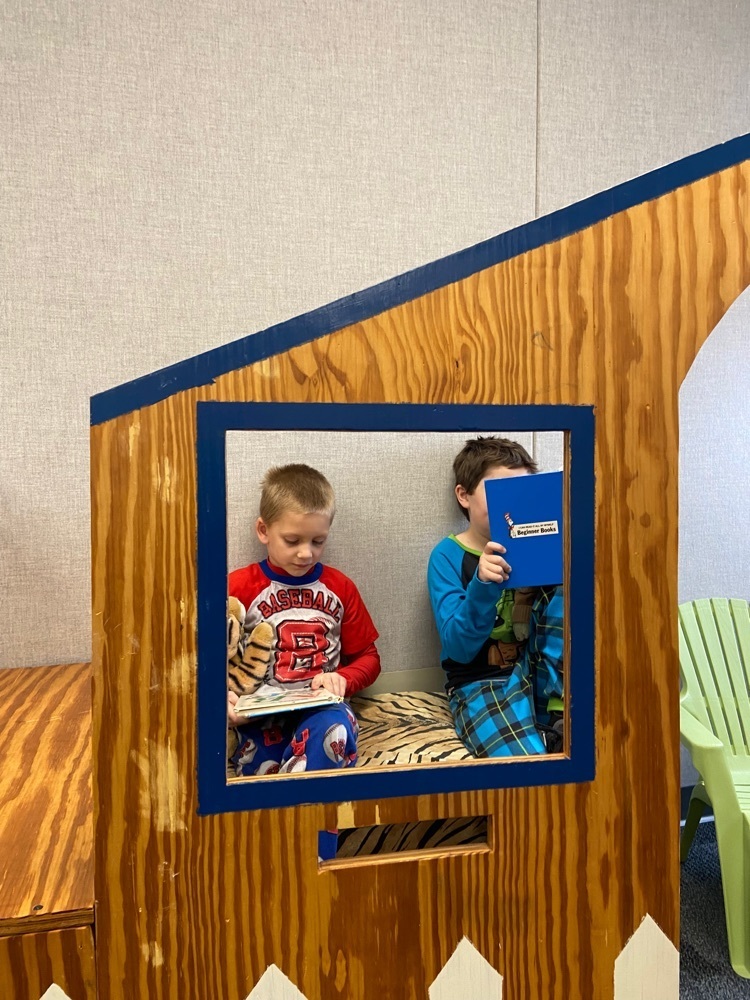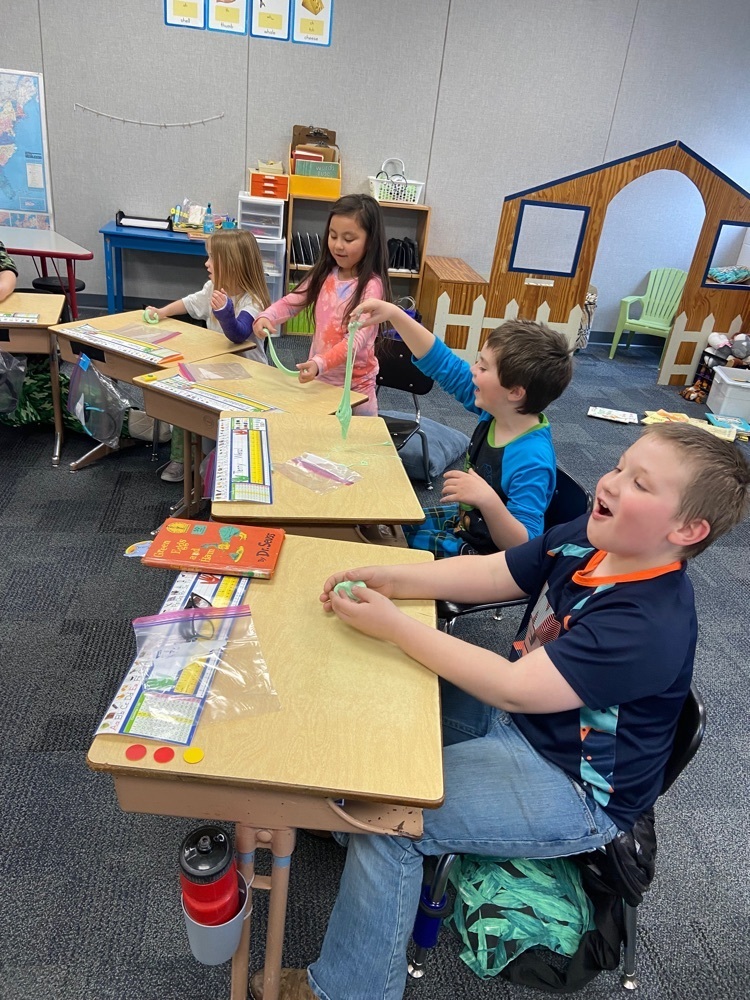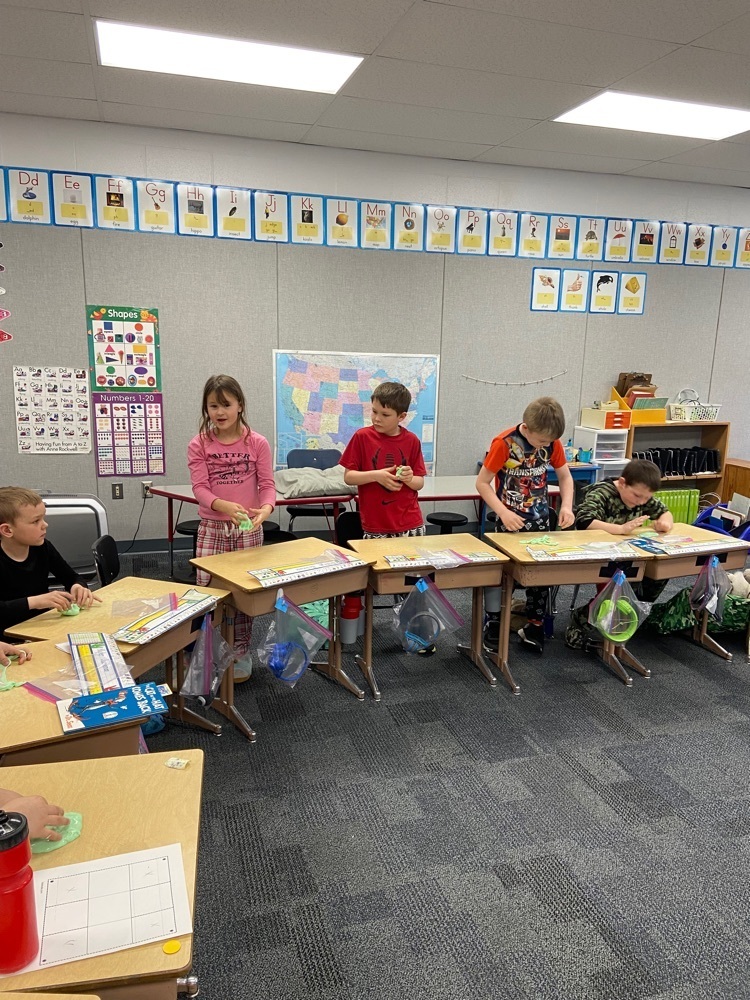 Matt with a very nice oak dining table that he built with mirrored grain pattern on the ends of the table. It turned out really cool. As you can see he has his security detail helping him load up this priceless piece of furniture. Good job, Matt!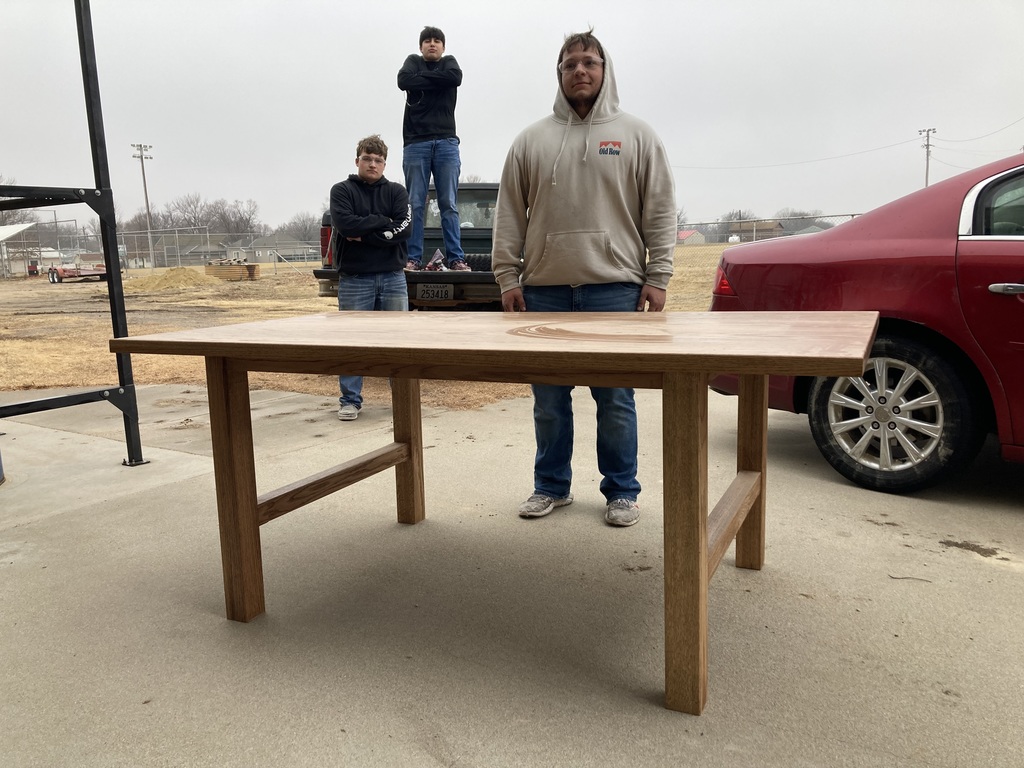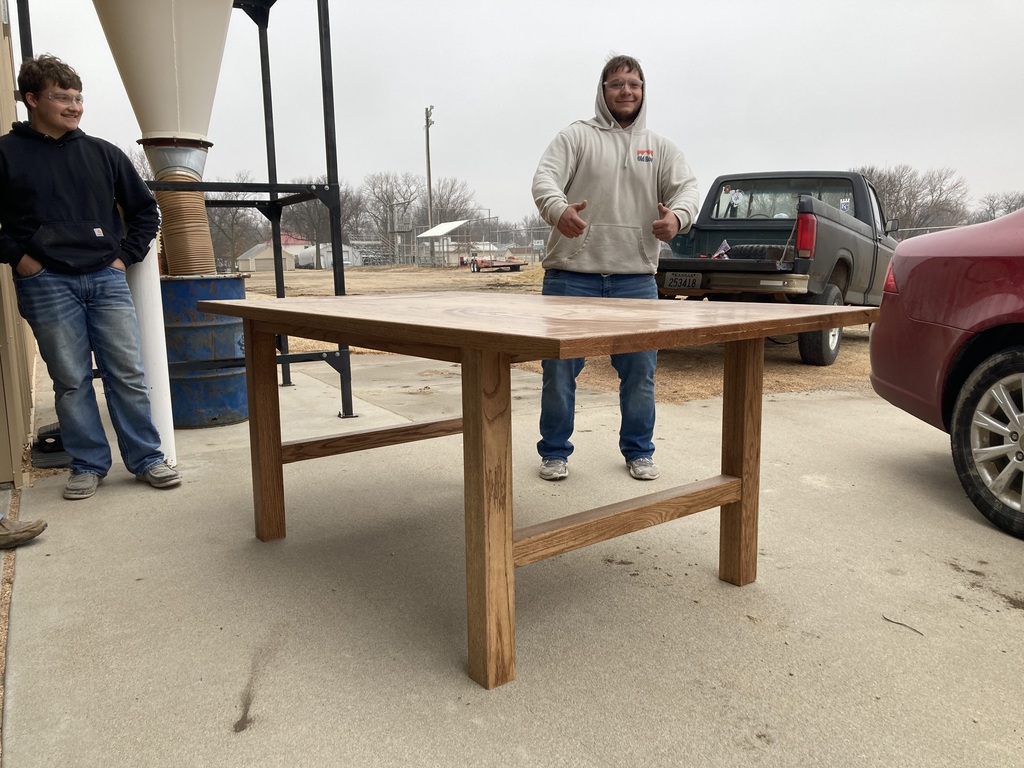 Get comfy, wear your pajamas, and read! Reading was a little different today in Mrs. Baker's MTSS group as students used finger lights to light up the book they read.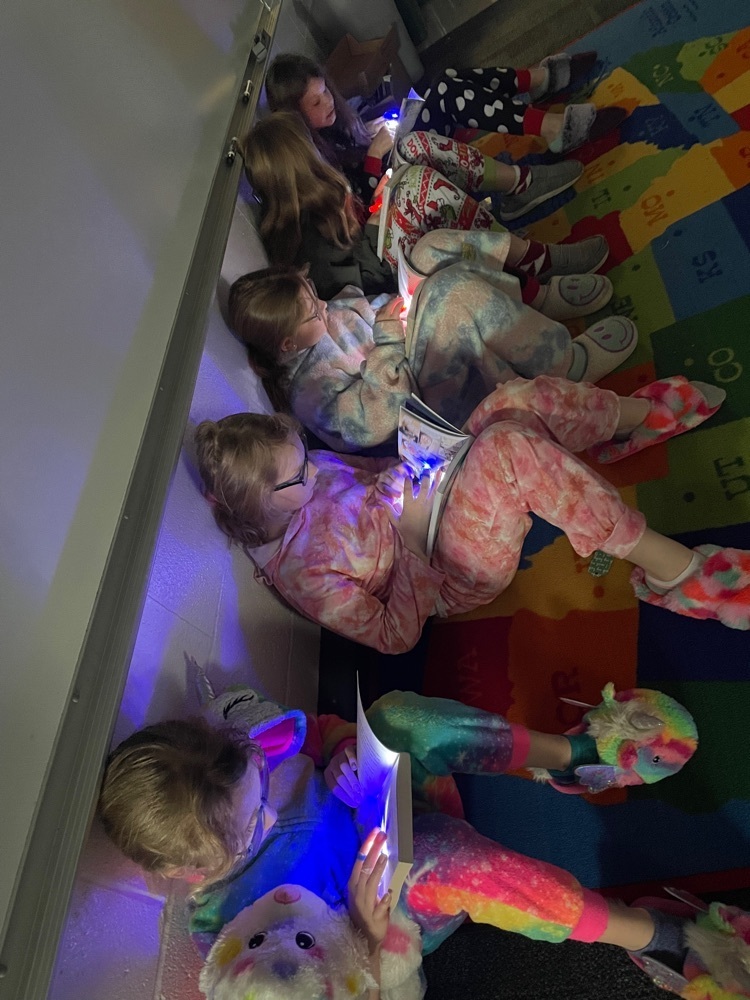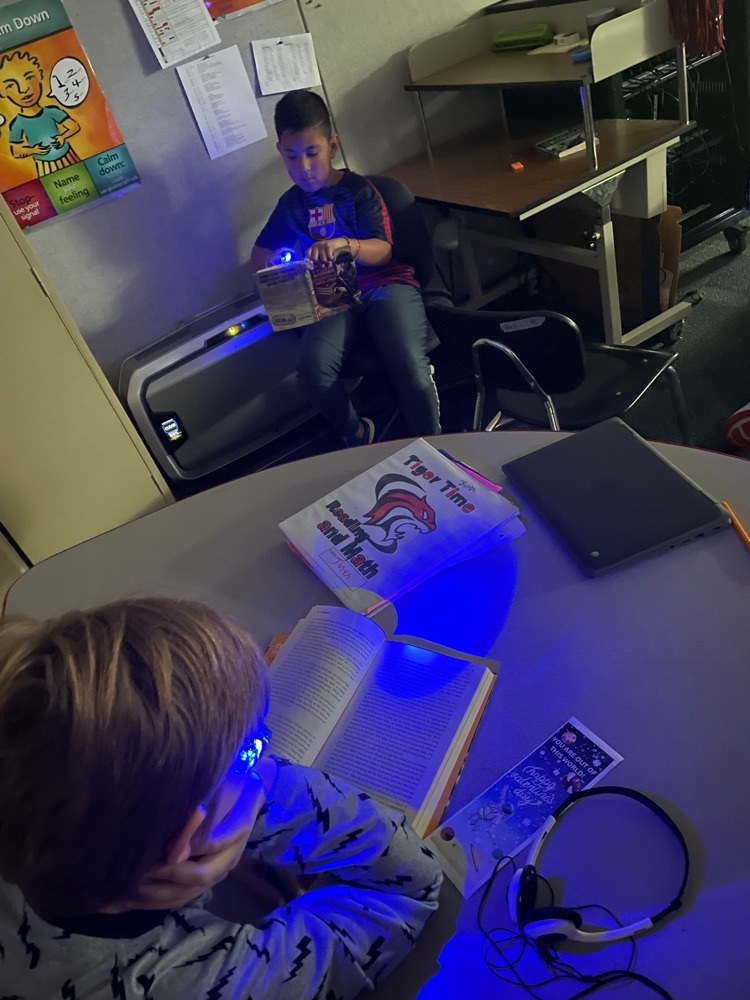 Mark your calendars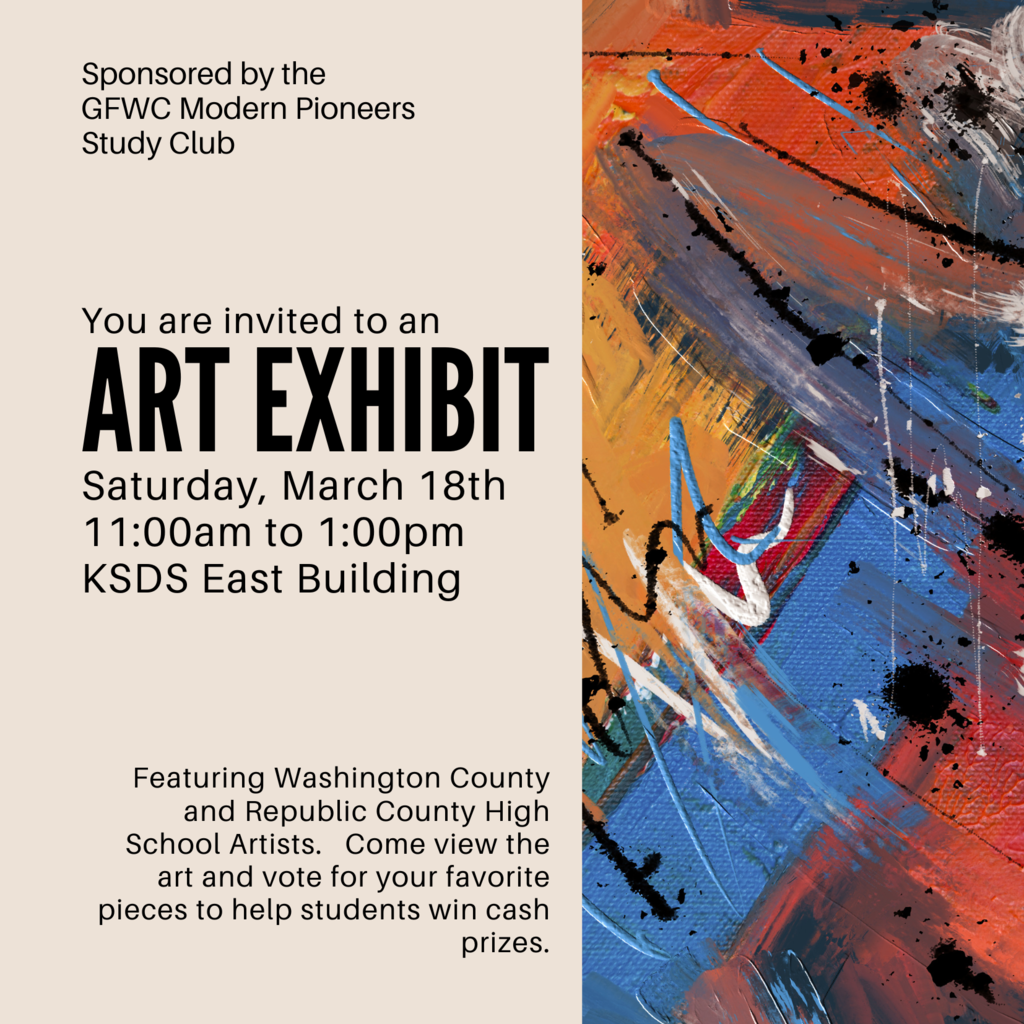 Last week we celebrated March birthday lunches. 3rd-6th had fun celebrating.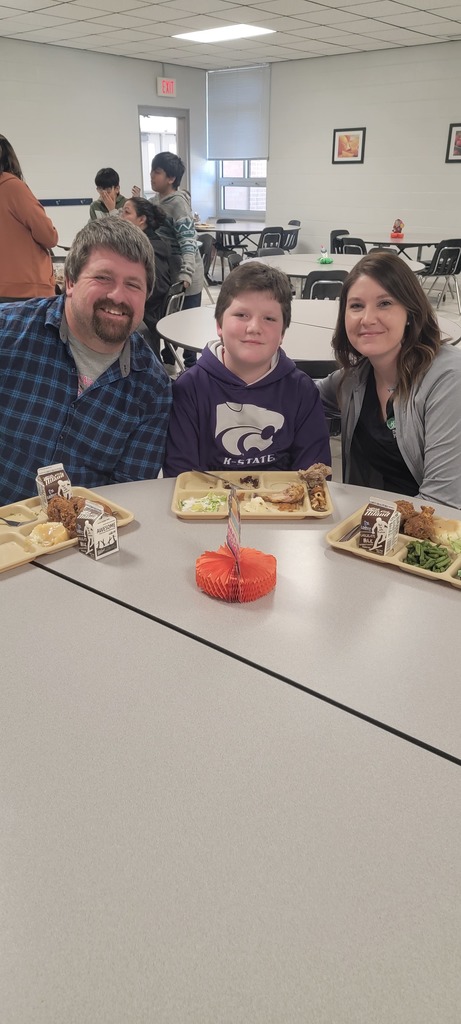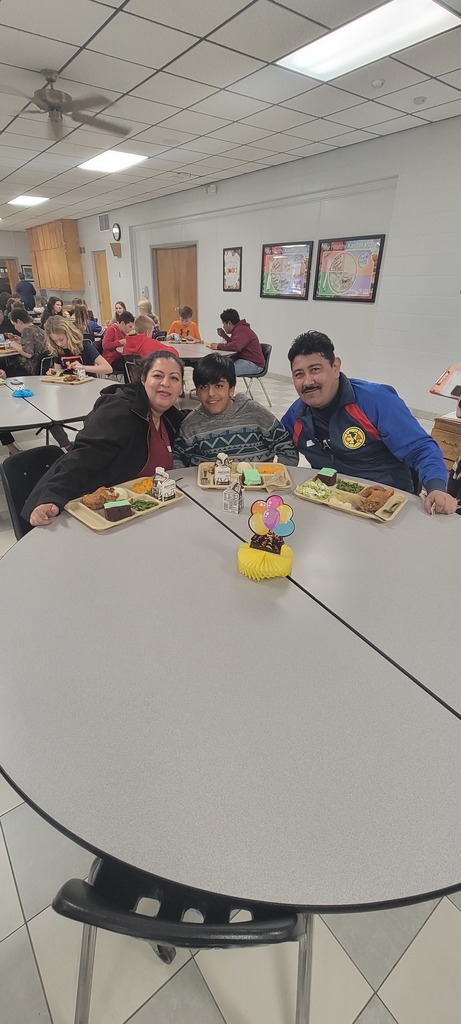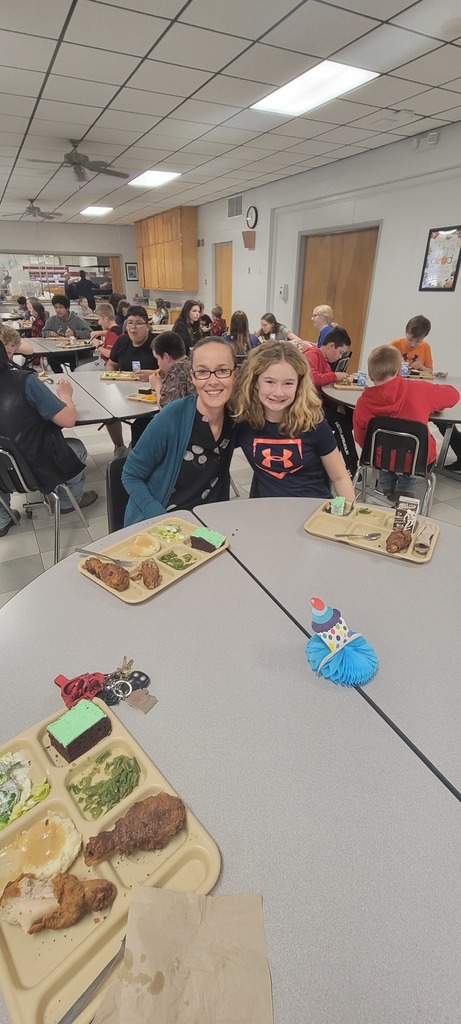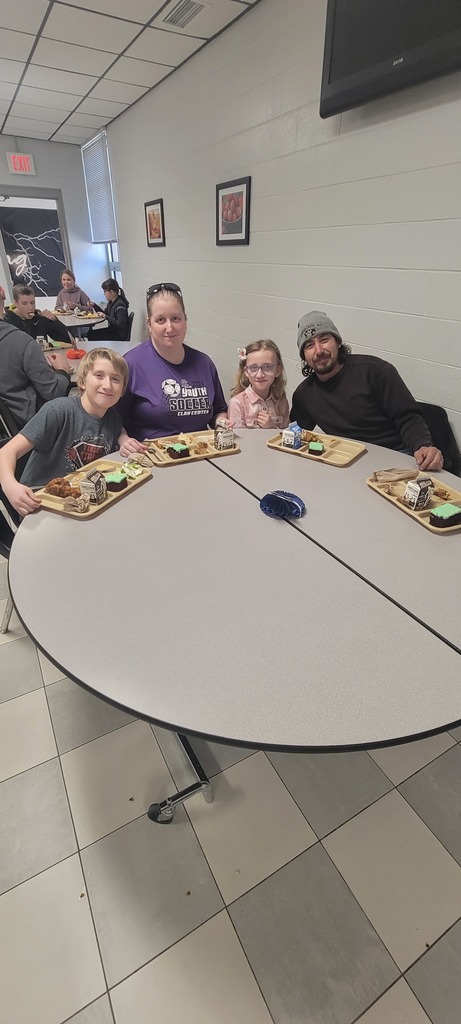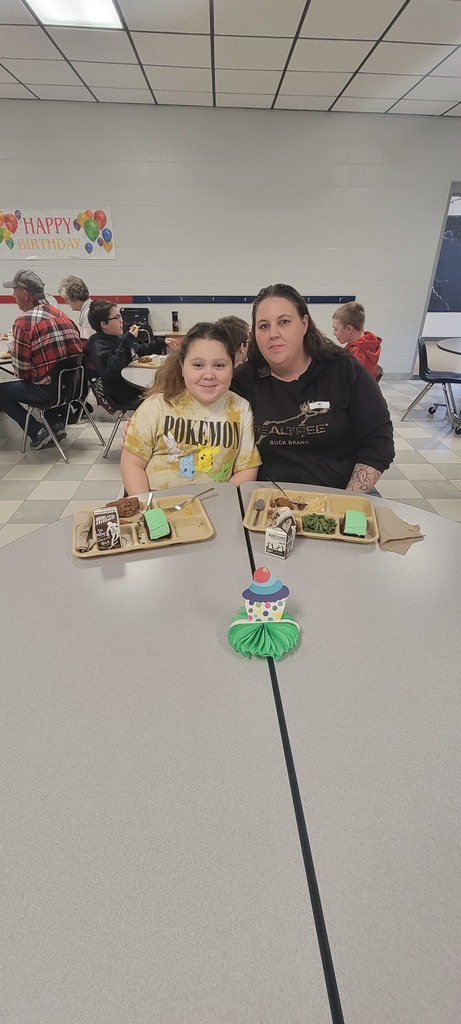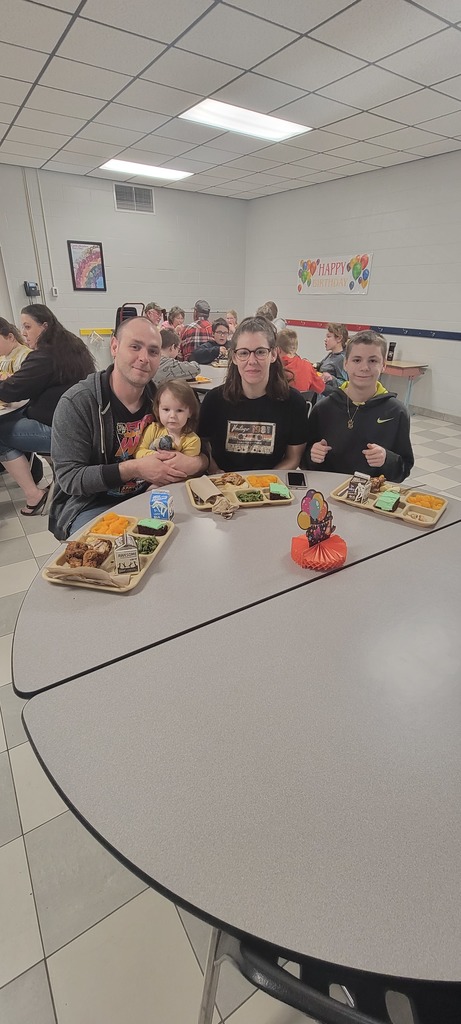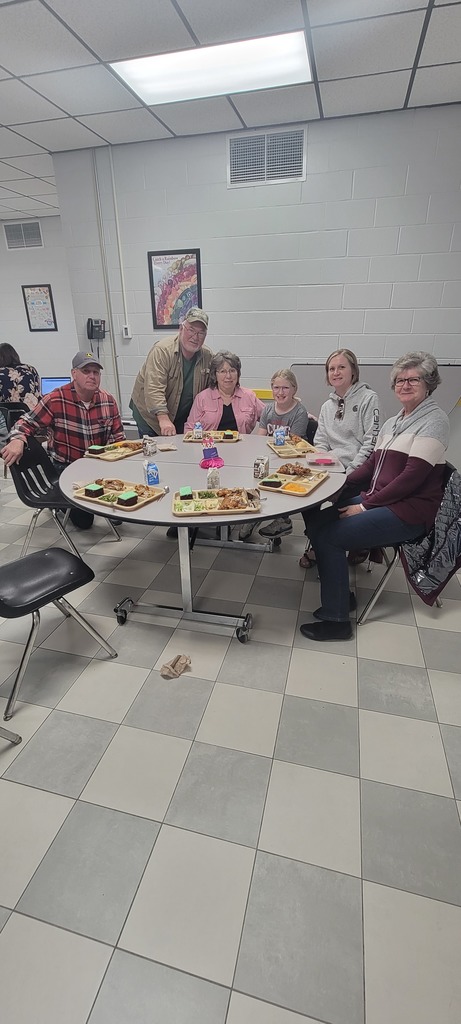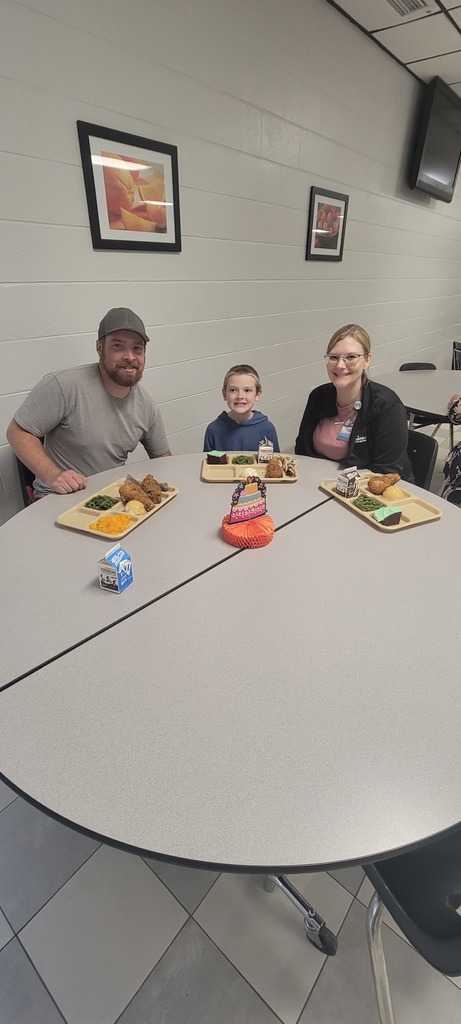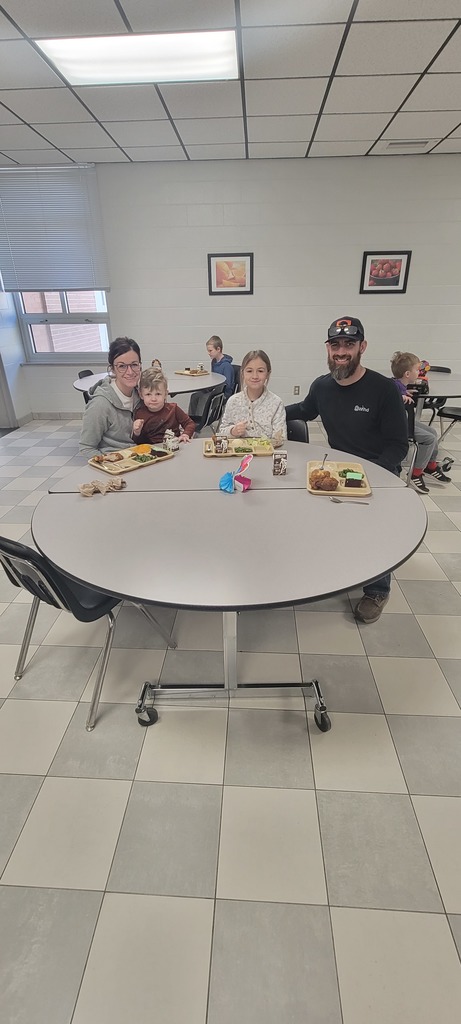 Last week we celebrated March birthday lunches. 3rd-6th students had fun celebrating.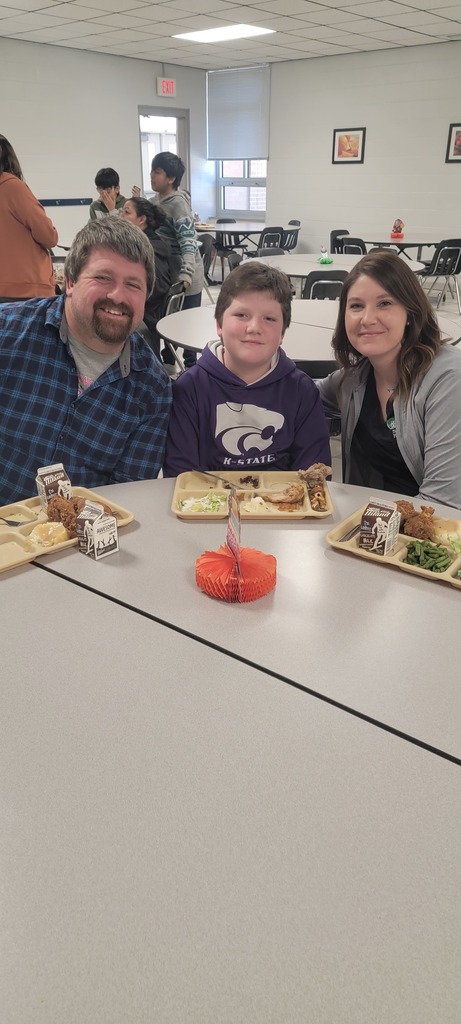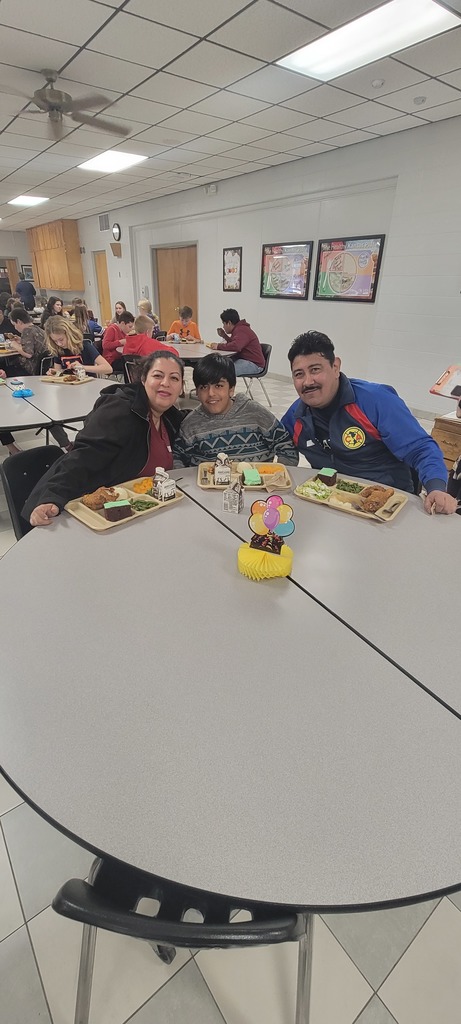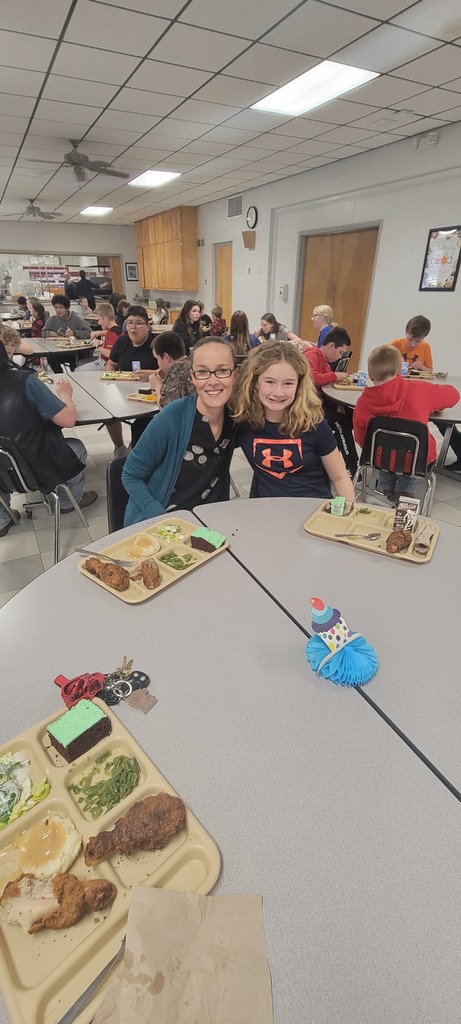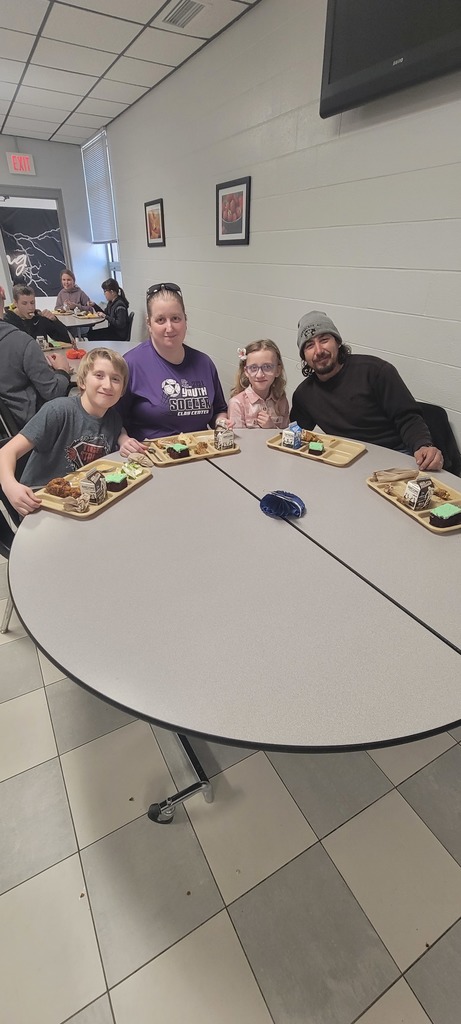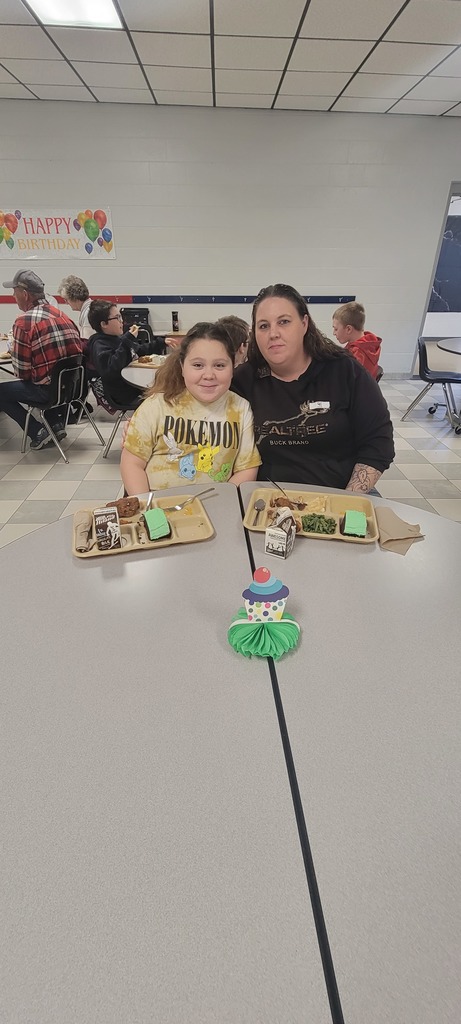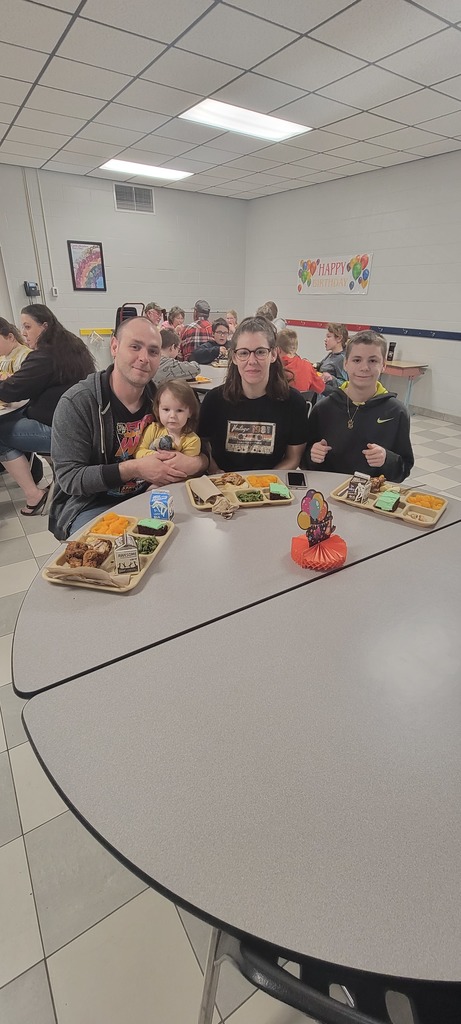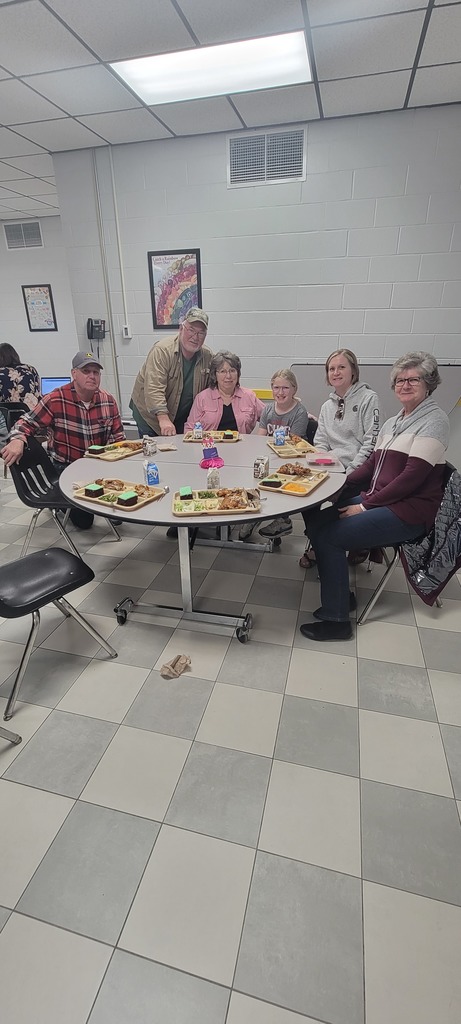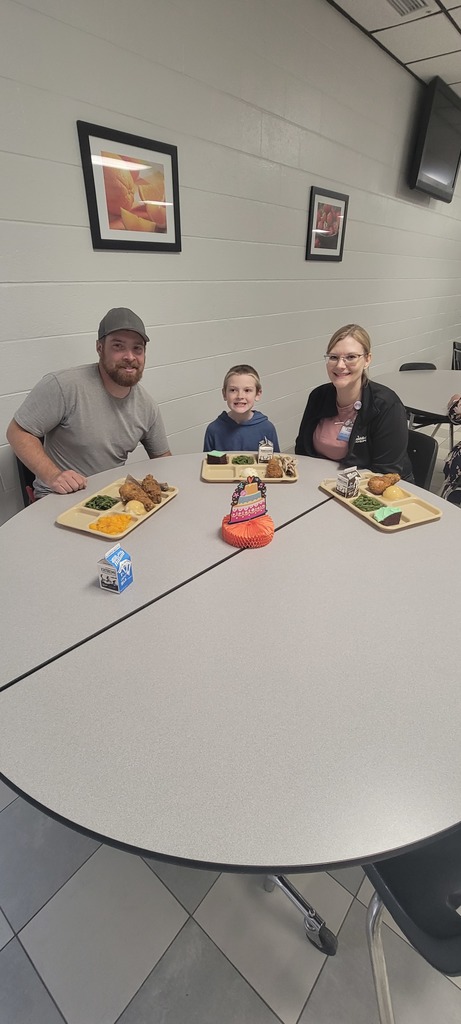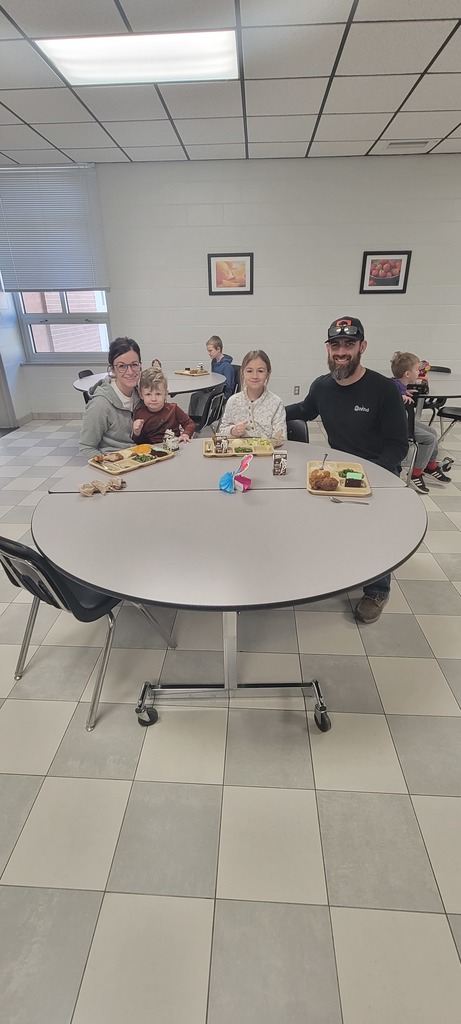 Last week we celebrated March birthday lunches (and one February birthday). K-2 students had fun celebrating.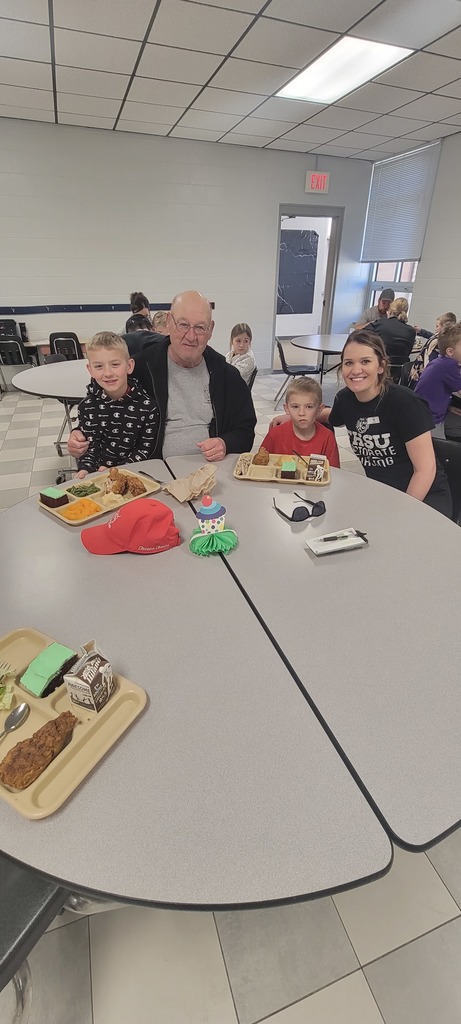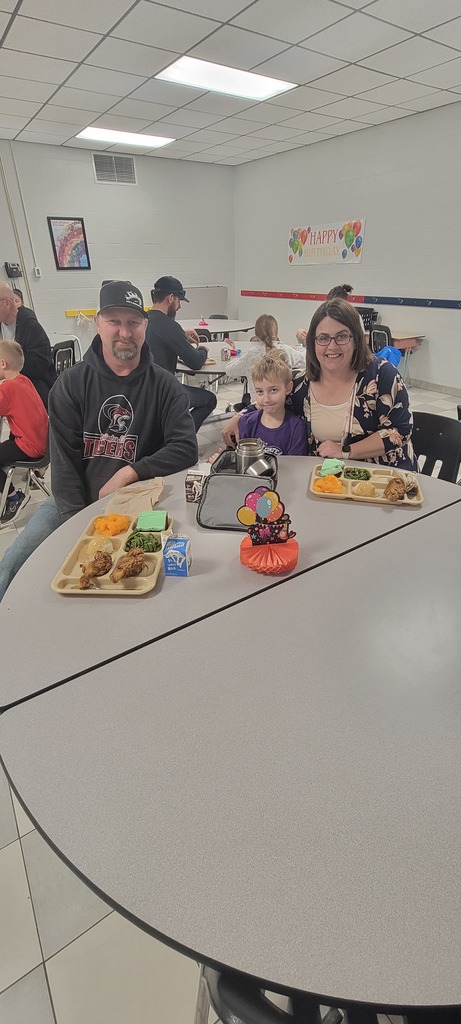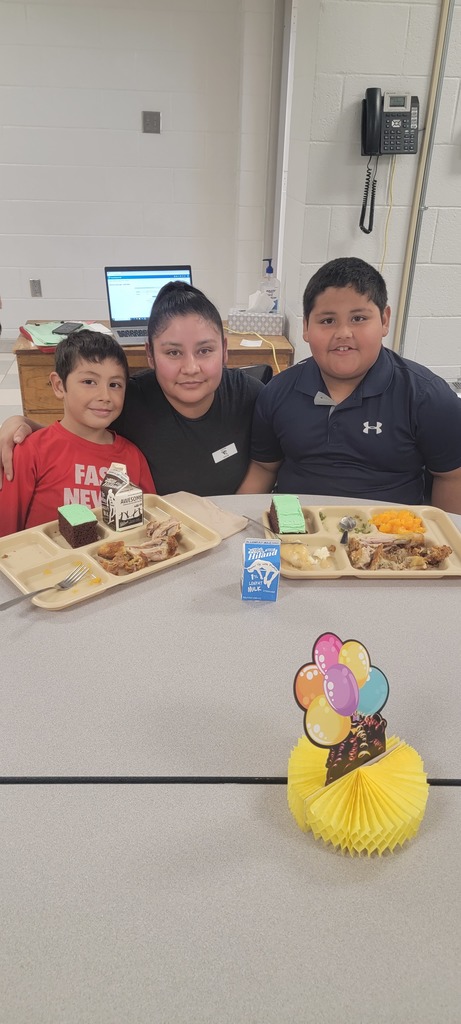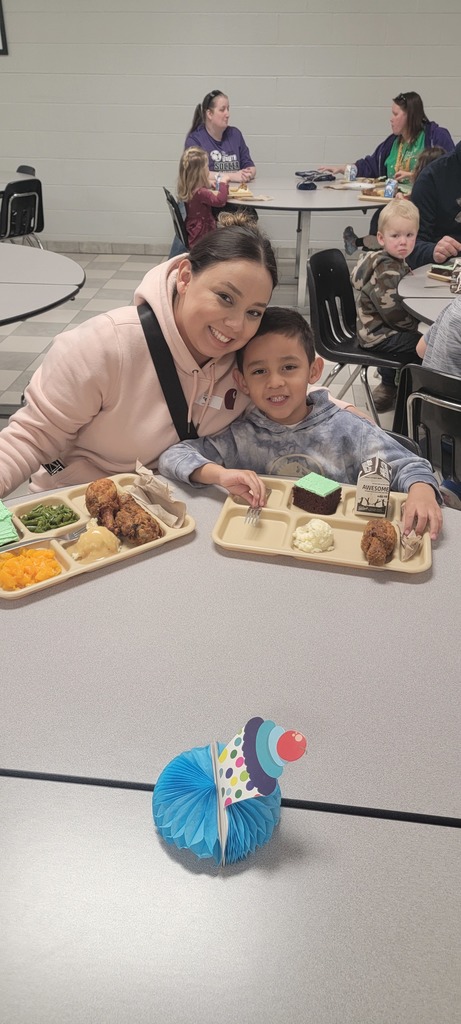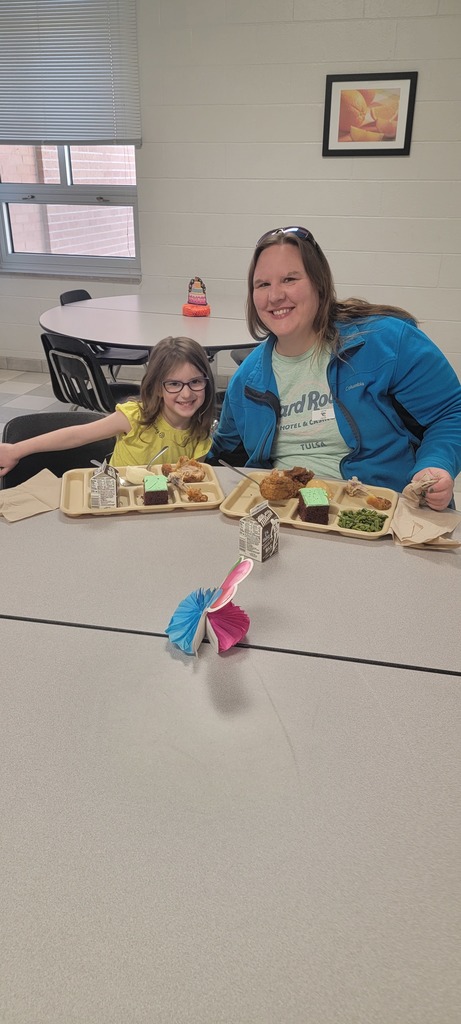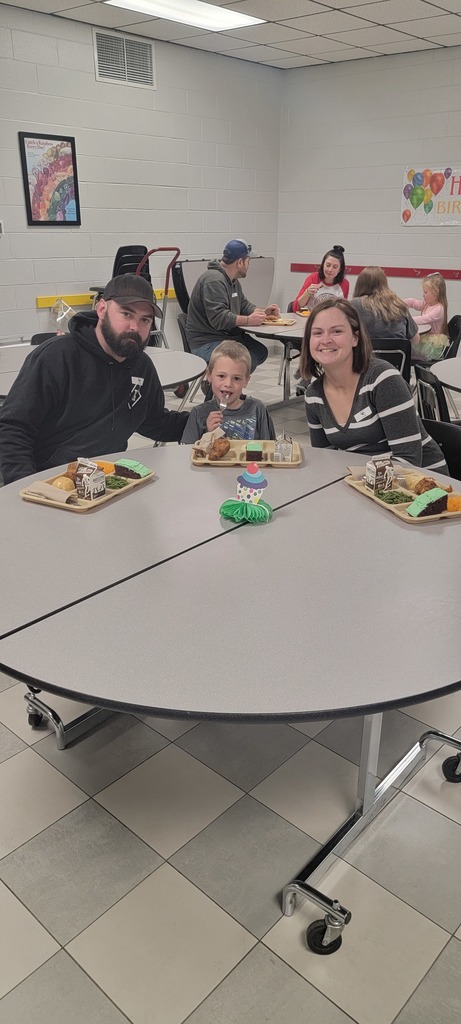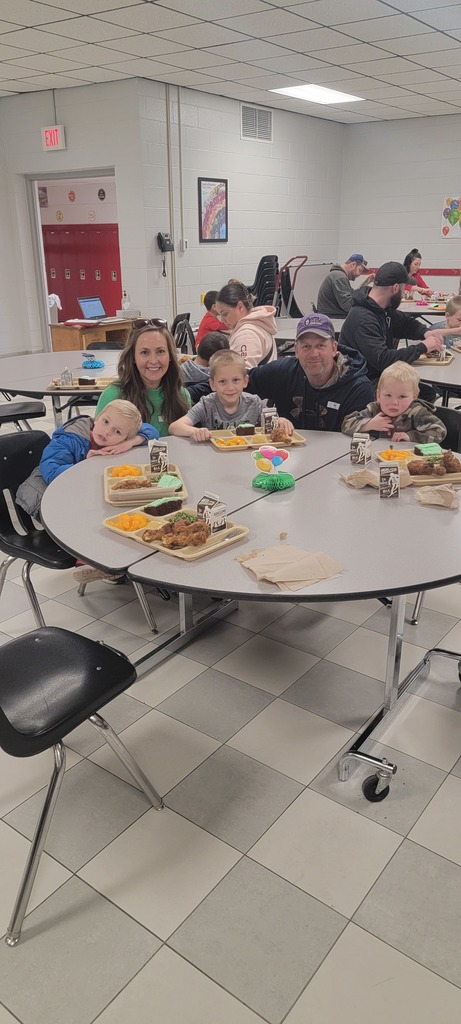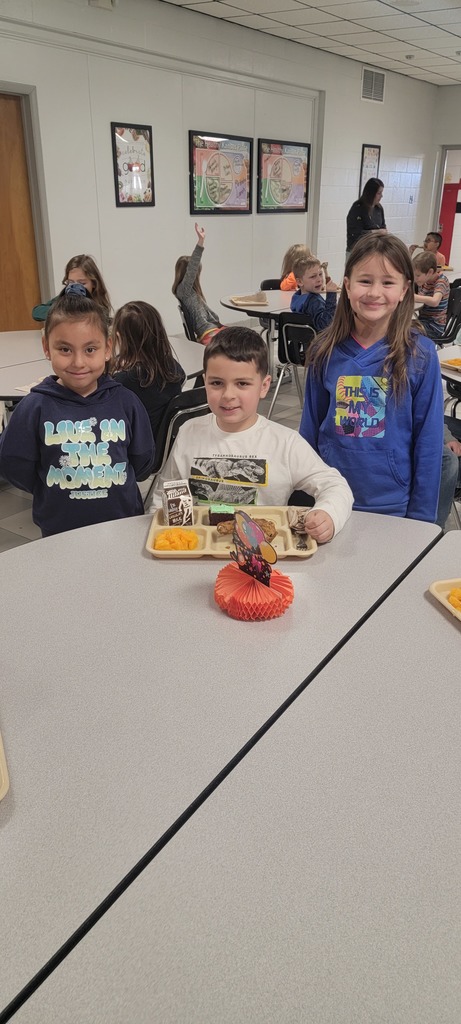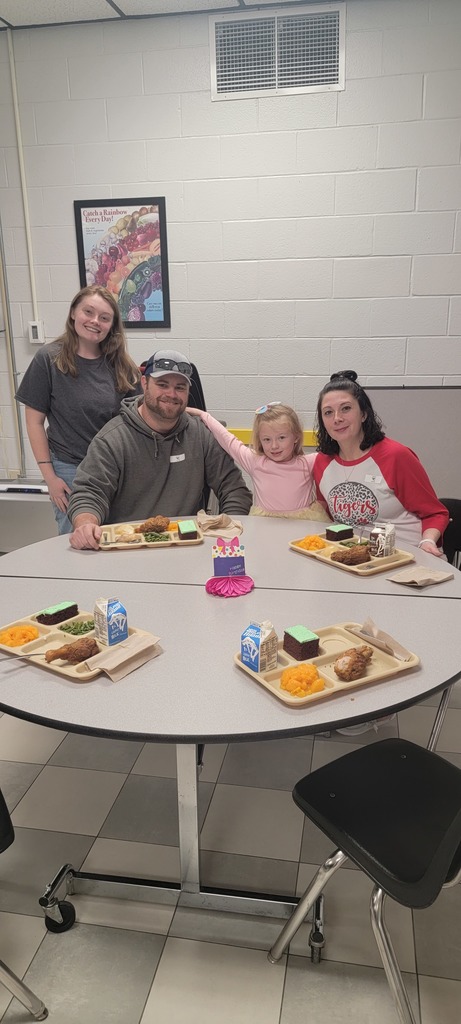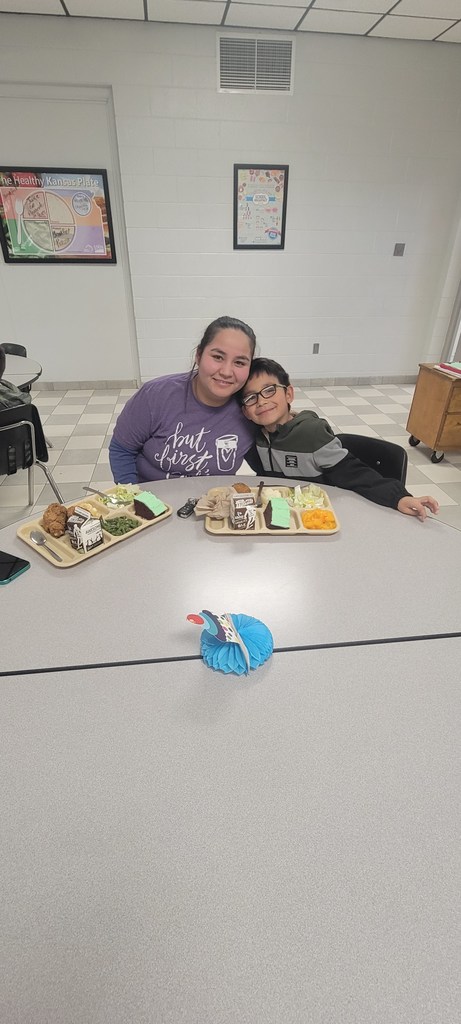 The 6th grade students in charge of Kindness Coins during the Great Kindness Challenge presented a check in the amount of $1086 to the Washington County Food Pantry. The third grade students contributed the largest money amount of coins. They received an ice cream party.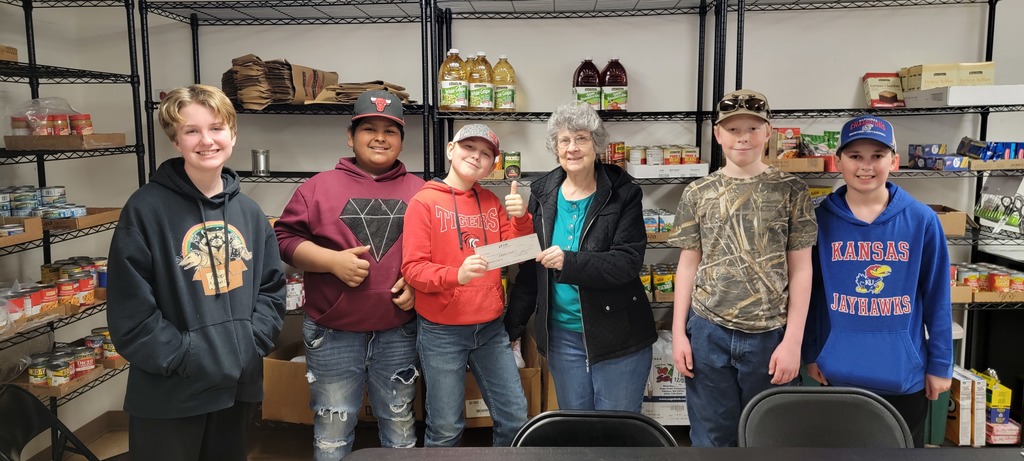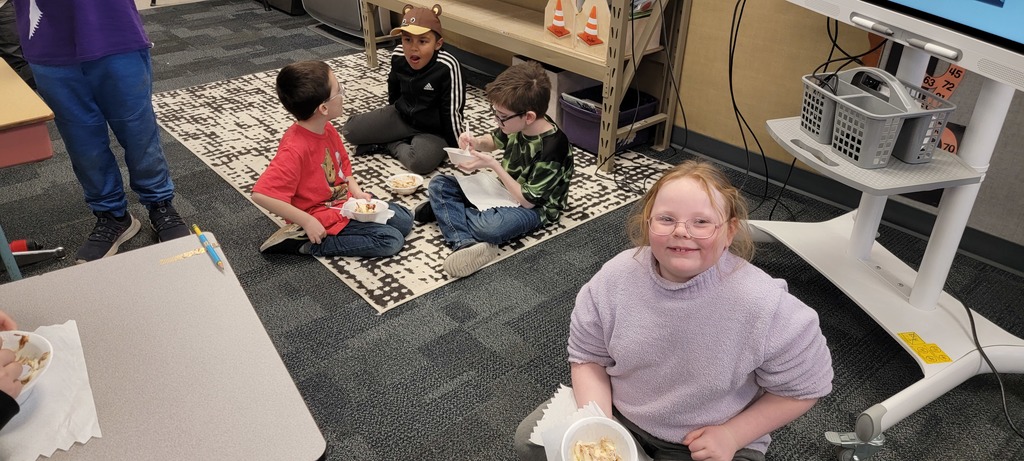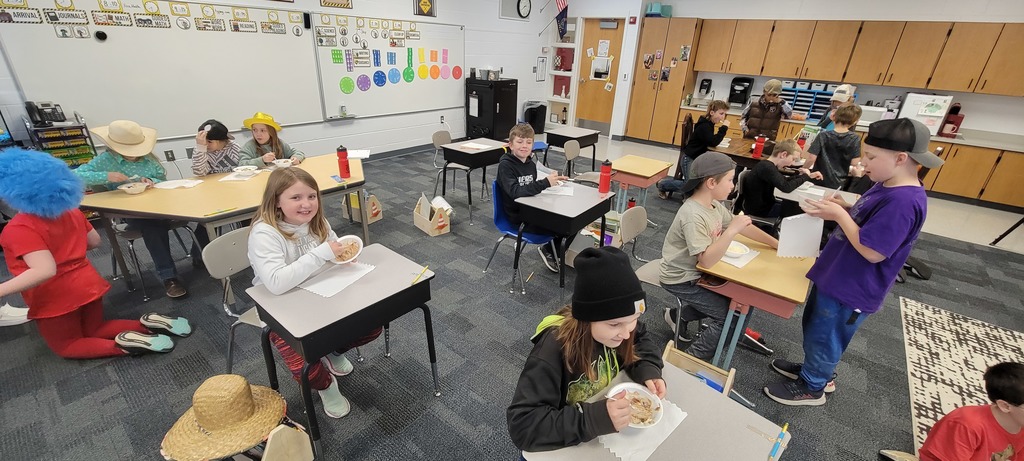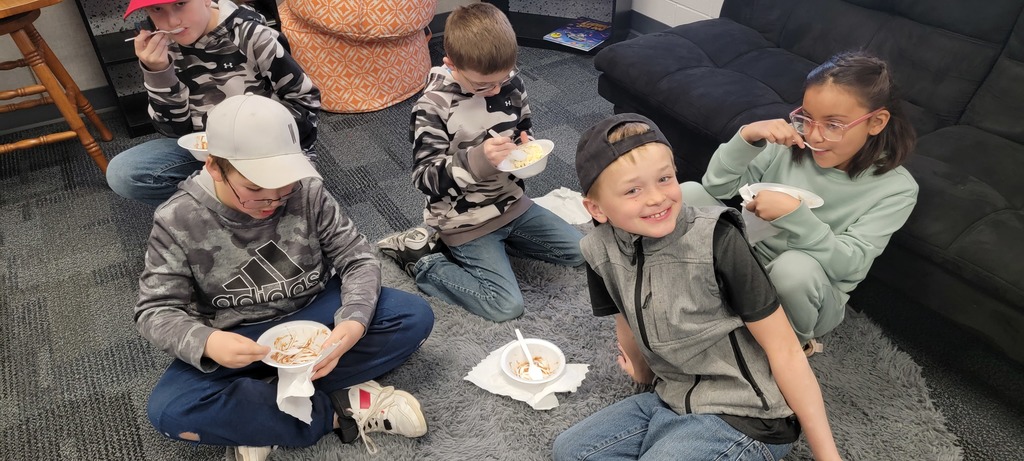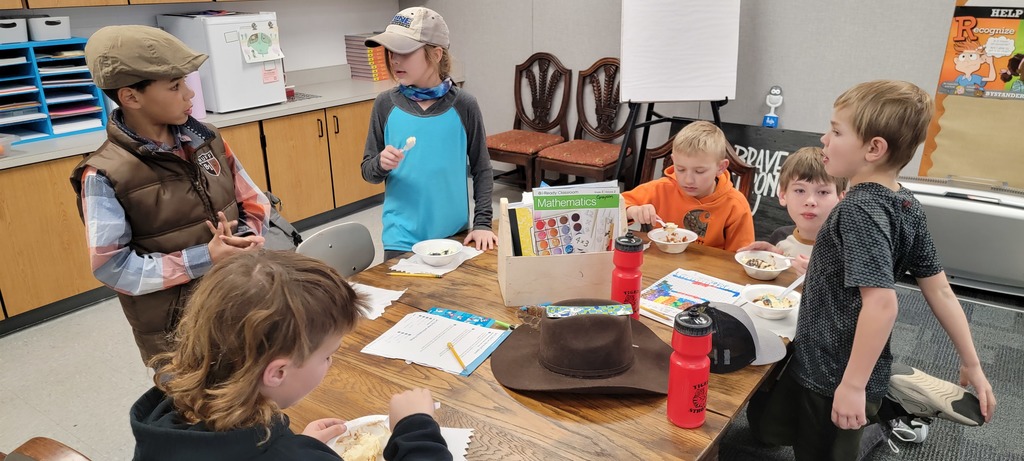 Today we recognized these teachers during our grit awards. During this school year these teachers have worked very hard completing Part 1 to LETRS training. LETRS is a professional learning course for instructors of reading, spelling, and related language skills. It provides educators with in-depth knowledge and tools that they can use with any reading program. This training required many hours outside of school watching videos, reading, and applying new skills in the classroom. They also attended four days of training. Thank you Misty Baker, Raechel Bruna, Emma Tryon, Jill Keesecker, Sonja Frager, Andrea Walter, Steve Wright, Emily Lucas, Noreen Rundle, Nicole Goeckel, Staci Peters, Tricia Gauby, Kate Hedke, Tawni Myers, Kim Miller, and Brandy McCubbin for all your hard work on this great accomplishment!