Washington County JV girls fall to Valley Heights 16-12. Great effort! Proud of you! #betigerstrong

Here we come 2022! With the new KDHE quarantine guidelines, I wanted to let you know that we are going to continue to follow our current policies and procedures for now. The updated KDHE guidelines are directed to the "general public". Pre-K and K-12 schools fall under the guidelines of congregate settings. KDHE is currently reviewing the guidelines for schools, and we will keep you updated as new information is released. Students/staff that are completely vaccinated against COVID-19 or who have had COVID-19 in the past 6 months will no longer be required to wear a mask in school while in modified quarantine unless they have symptoms. They will still need to wear a mask while on a bus and test twice on days 3-5 and 7-10. When sending your child back to school, please take into consideration that colds/allergies/stomach flu symptoms are all the EXACT same symptoms as COVID-19. If you have any doubts, concerns or questions, please do not hesitate to call me. I will be happy to go over symptoms and recommendations with you. Nurse Lisa 785-747-6843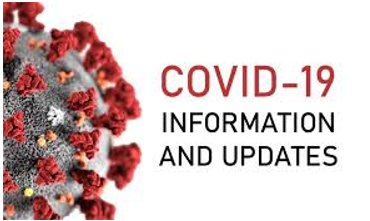 WCHS basketball heads to Valley Heights tomorrow 1/4/22. Come out and support your WCHS Tigers! #TigerStrong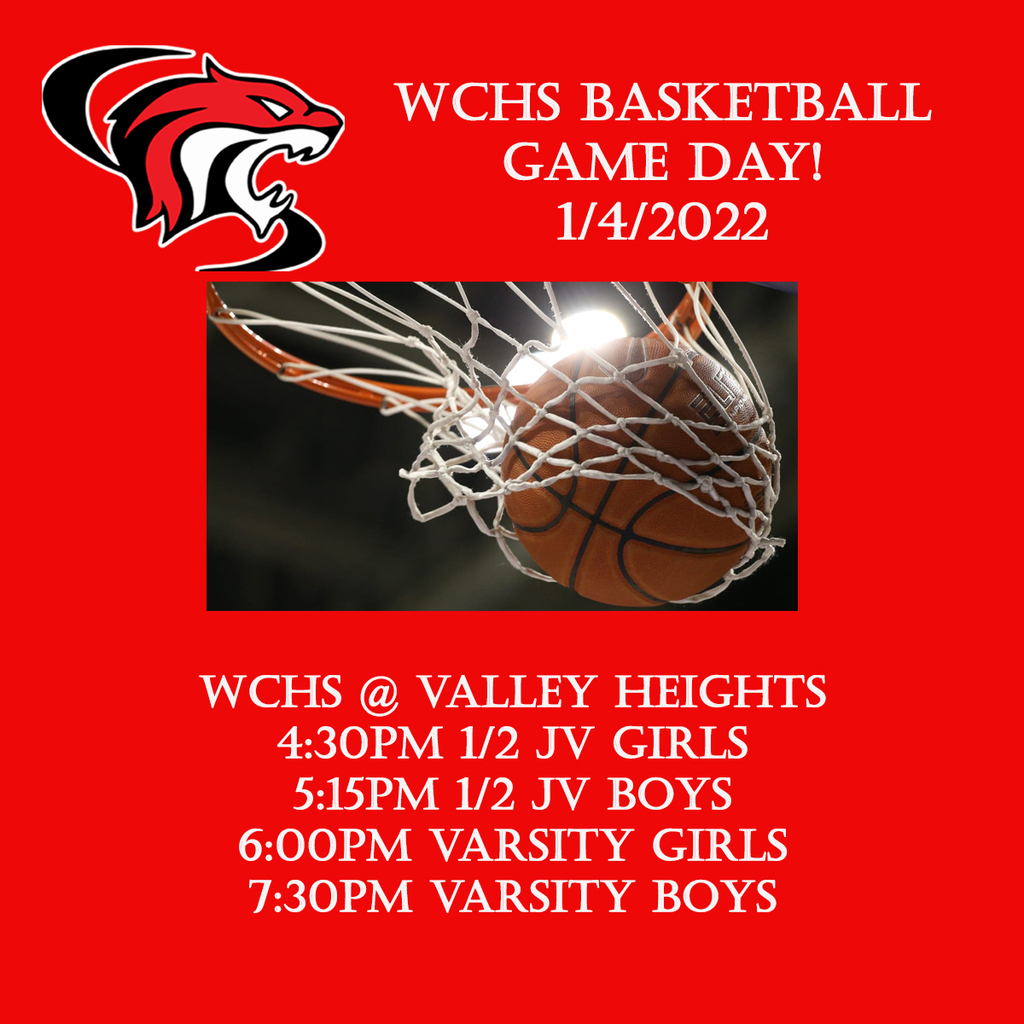 JH Basketball heads to Blue Valley tonight 1/3/22. 5:30pm start time in both gyms! New Gym: 1/2 C boys followed by B Boys followed by A Boys. Old Gym: 1/2 B Girls followed by A Girls. Good luck and go Tigers!
The Senior class will be sponsoring a meat raffle at the game next Friday, January 7. They would love for you to show your support!! All proceeds will go to help fund their Senior trip. Beef bundle includes: 5 2lb pkgs. hamburger 1 3-4 lb chuck roast 1 3-4 lb arm roast 1 pkg of 4 beef fillet steaks 1 pkg of 4 kc strips You don't want to miss this!

To all the parents of my 5th and 6th grade library students-today is a Twilight Zone marathon on the SciFi channel. These are the old ones from the 60's. The kids enjoyed the lessons we had on some of these, so let them know that they are on! These shows taught some really good life lessons that we could all use today.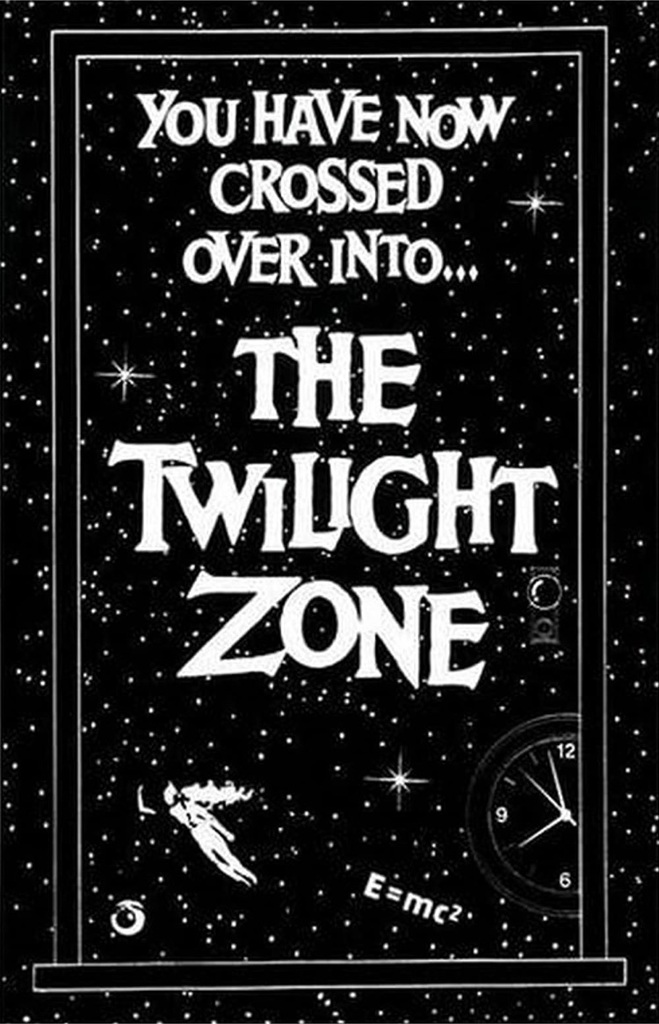 Did you know there are many pages with JH pictures in the yearbook - check out this one from one of the JH sports pages.... make sure to get your JH student a yearbook!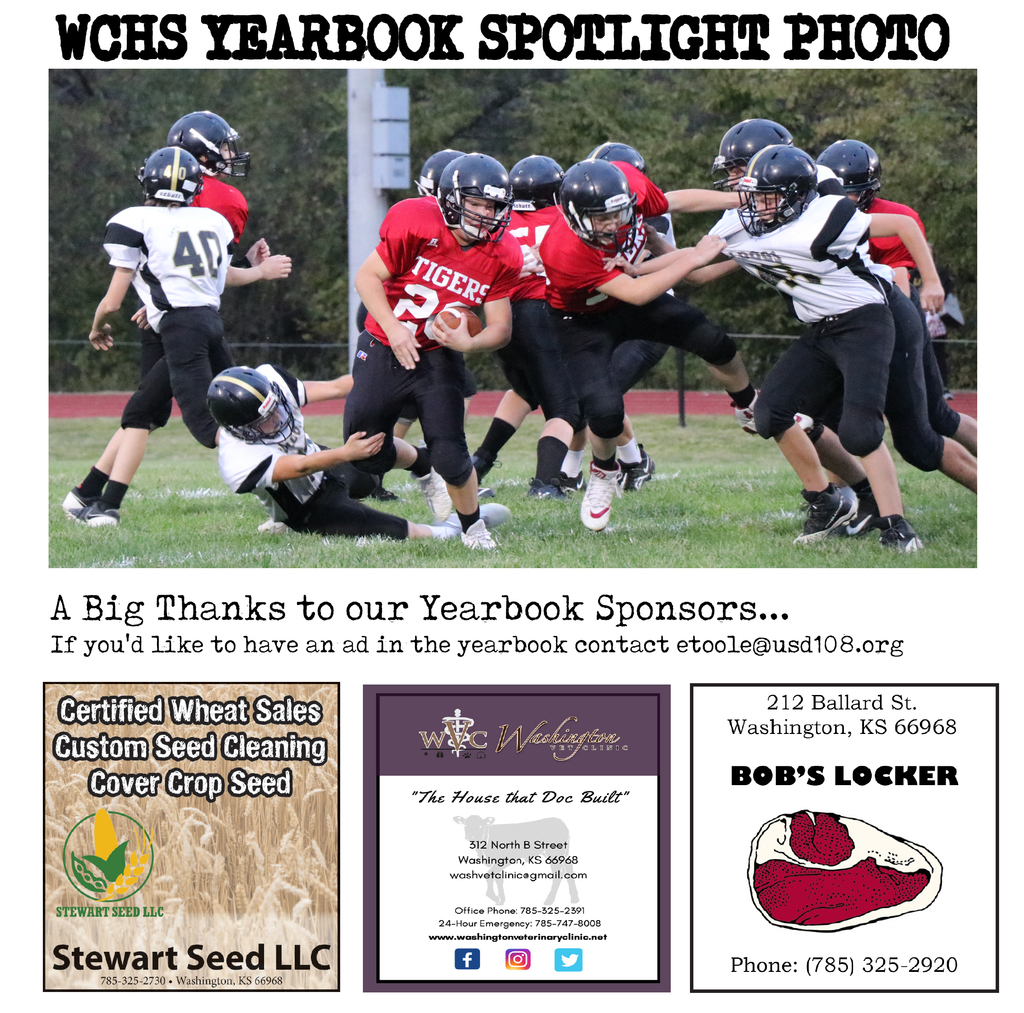 Santa came to visit our K-2 students this morning. Thank you Santa!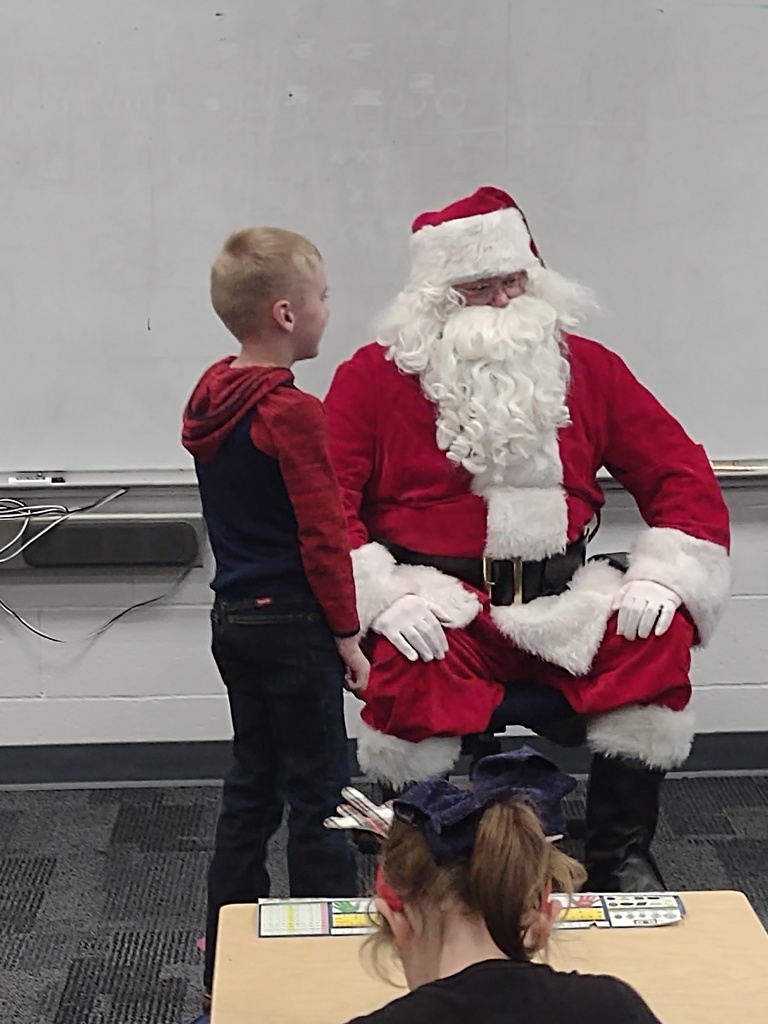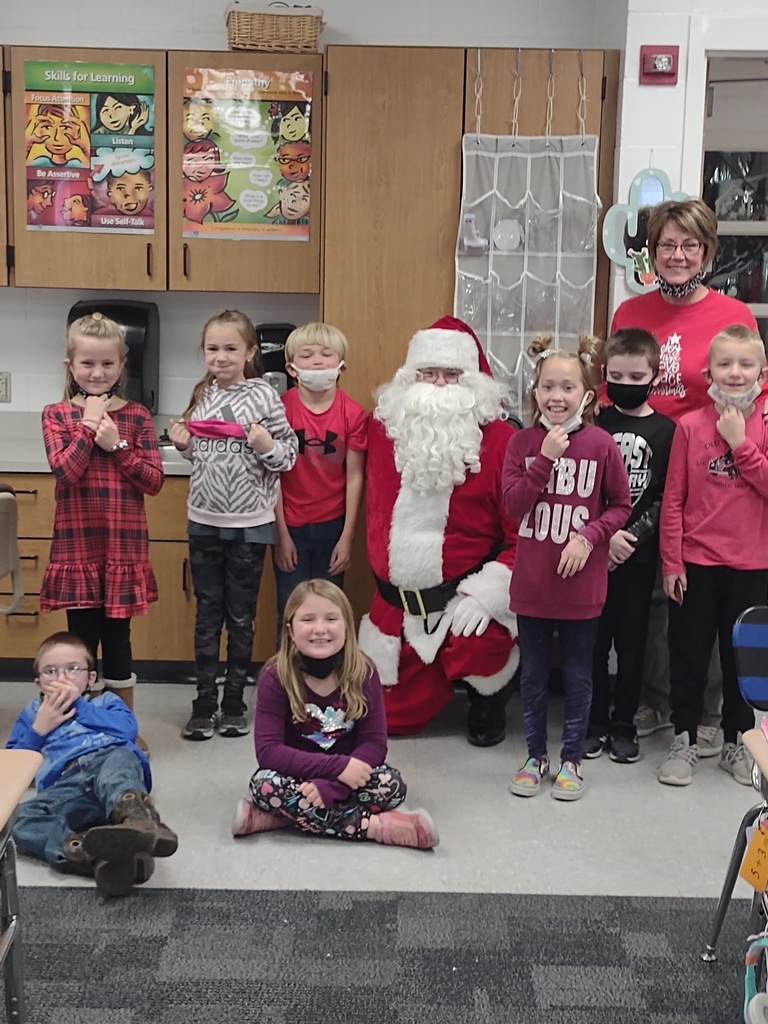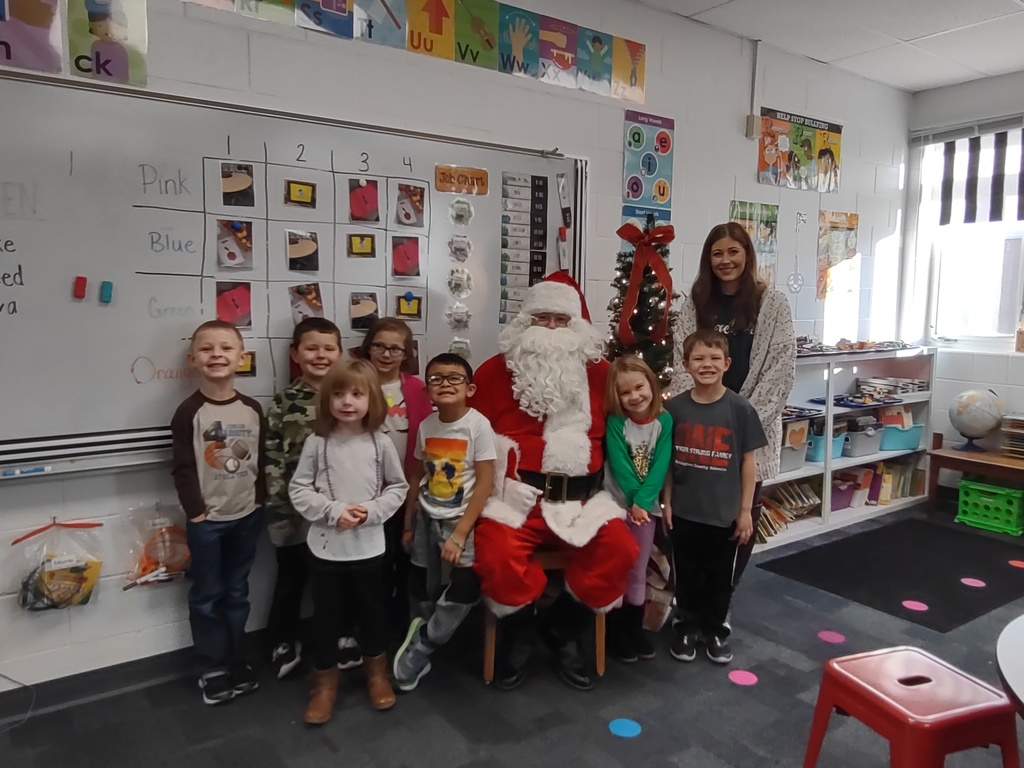 WCES students got a surprise today. We went to the movies and got to see Sing 2. The students were very excited. A huge thank you for the donations from Rod Stewart/Stewart Farms, PTO, and Amy Anderson to help make this happen.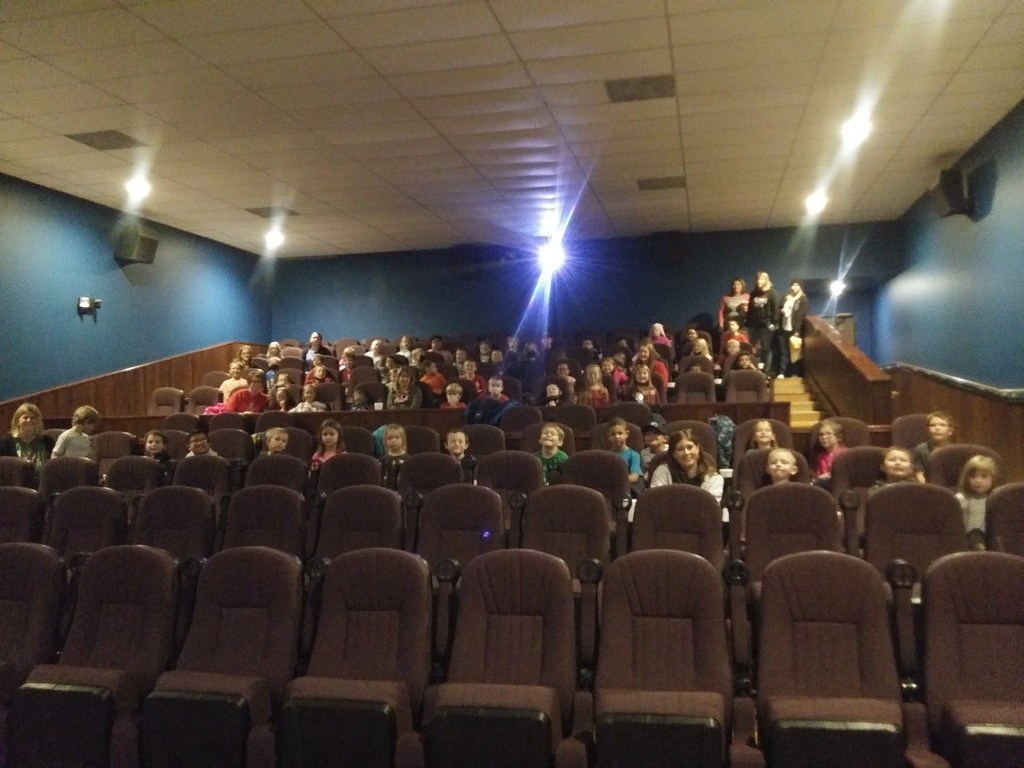 What a fun morning!!!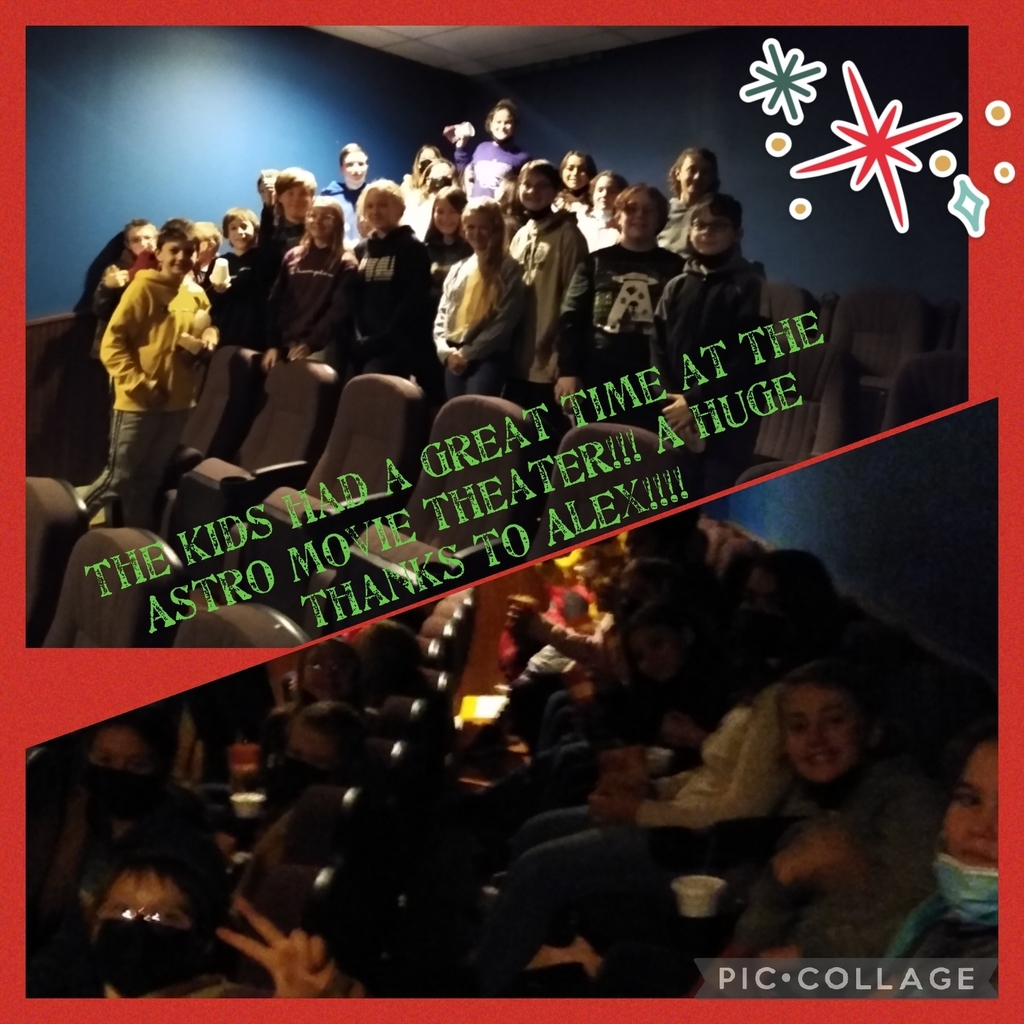 Best Morning at the movies…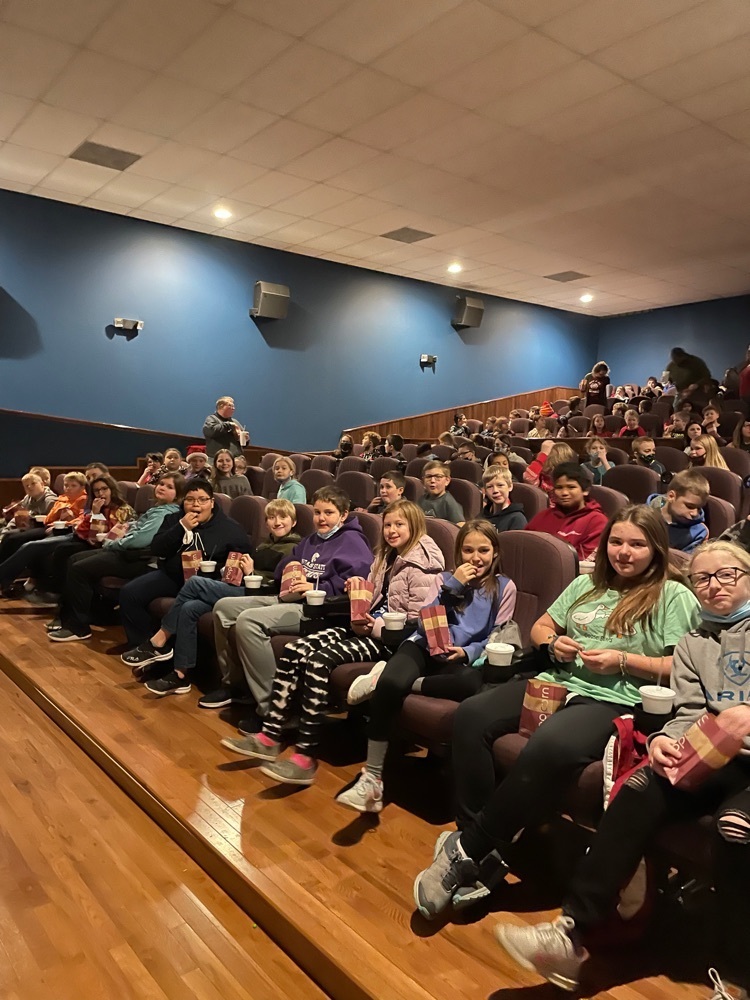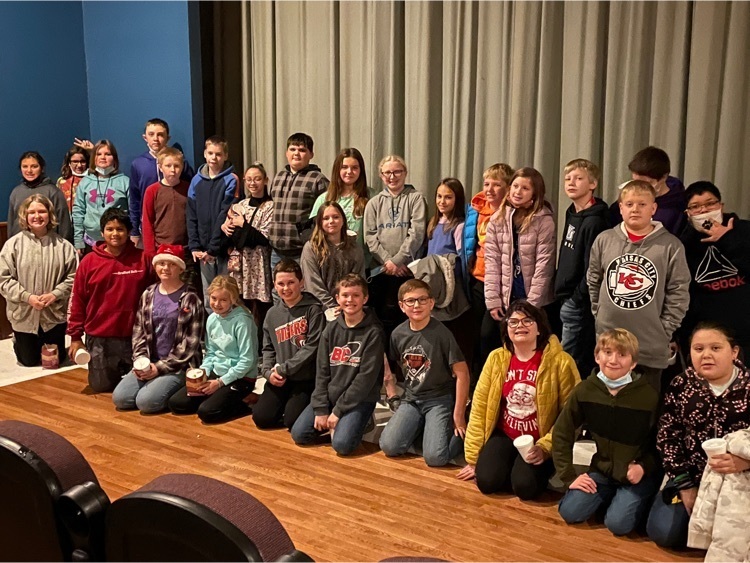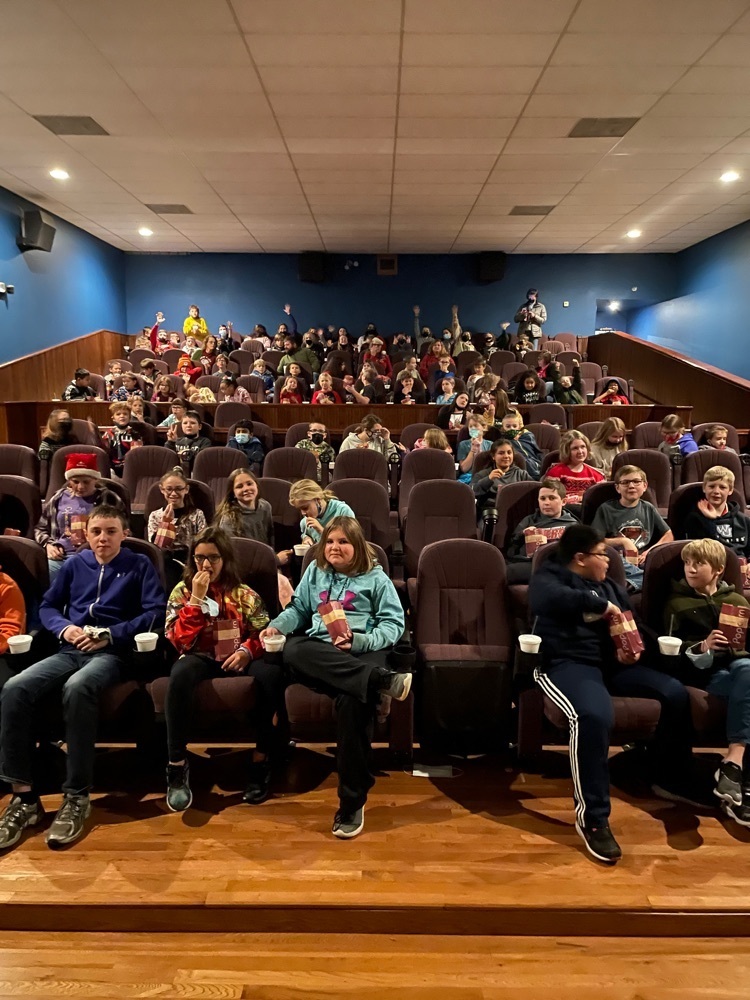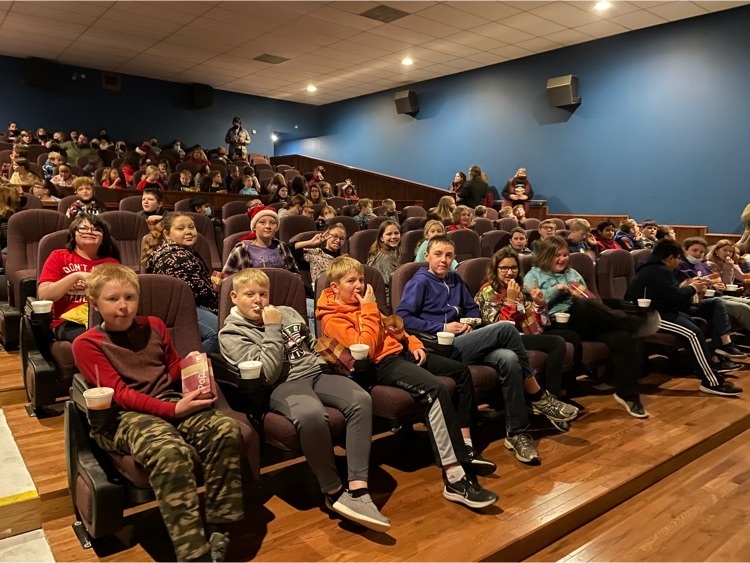 3rd and 4th graders are headed to our fun morning provided by PTO and Astro 3 Theater. Thank you!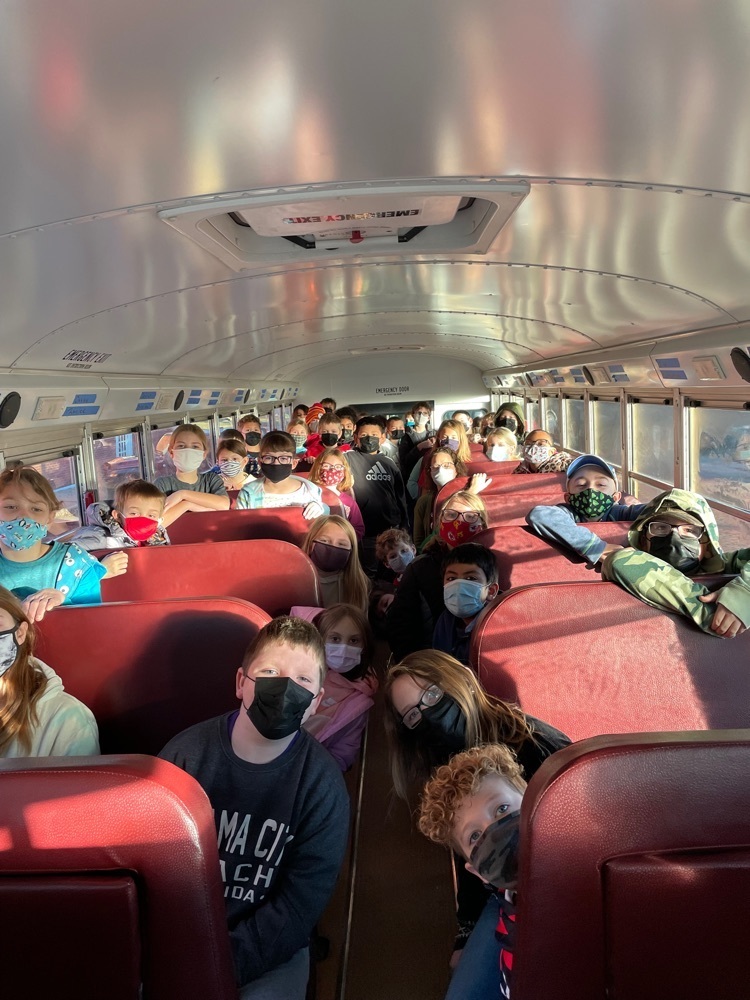 Today, McClure's 3rd Grade class performed a Readers Theater to the preschool and kindergarten classes. They love spreading Christmas cheer.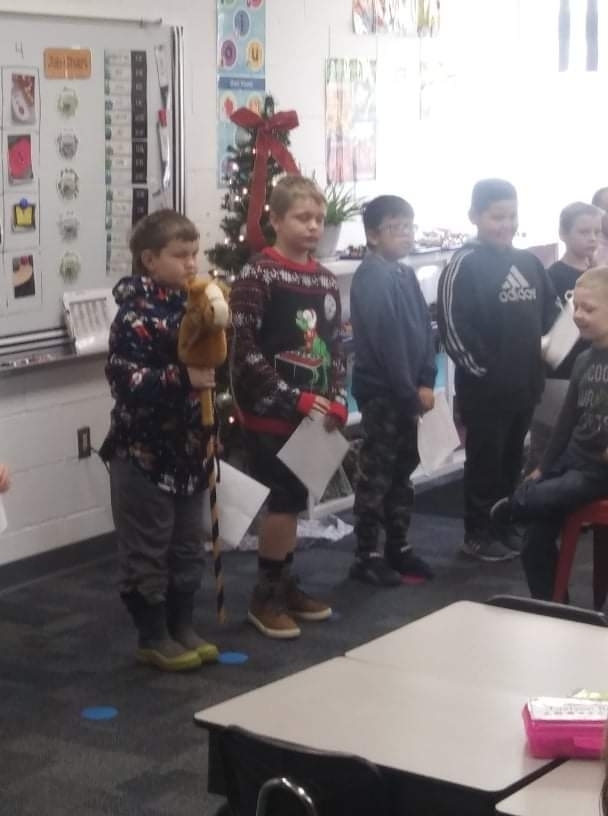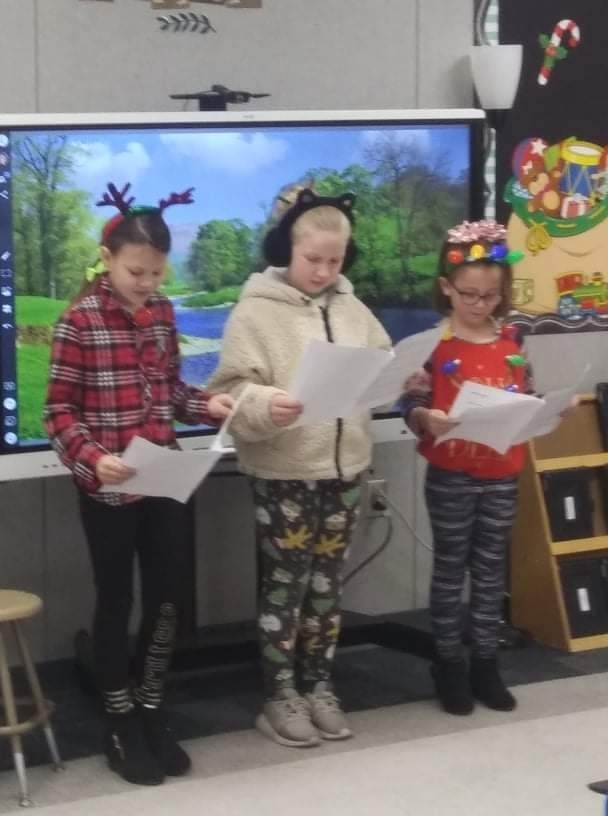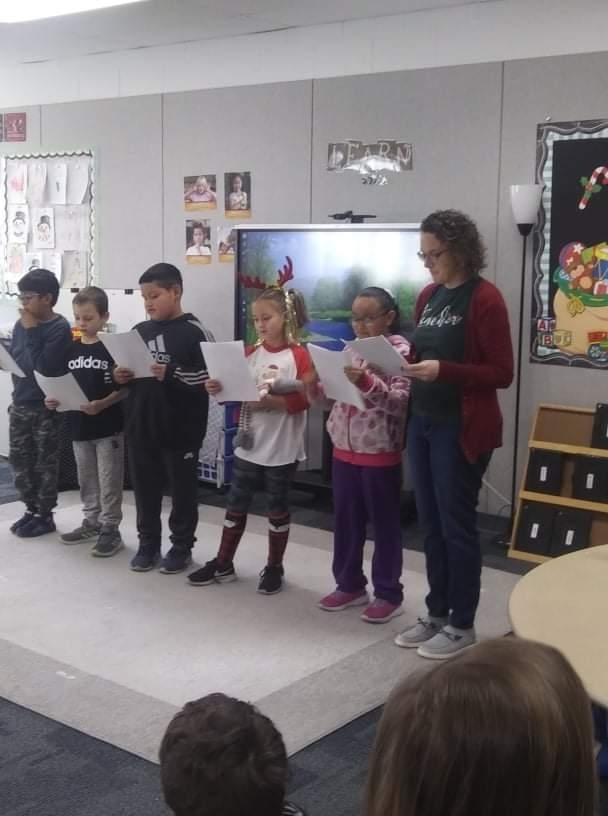 Twinning!!! 🎄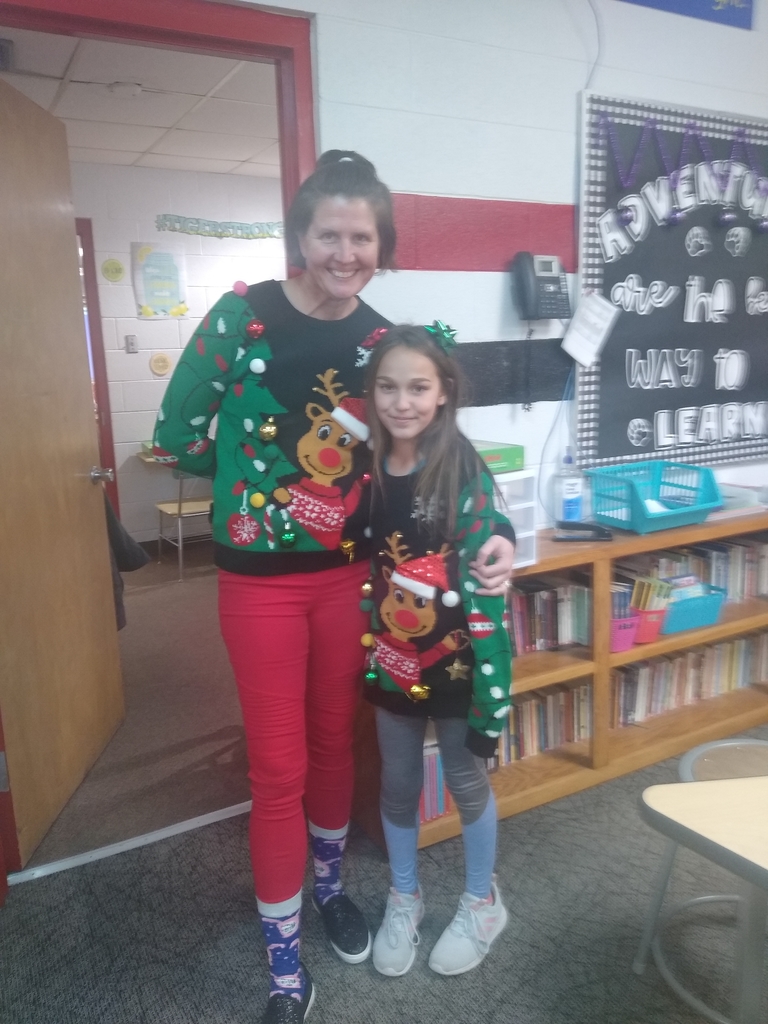 Two more!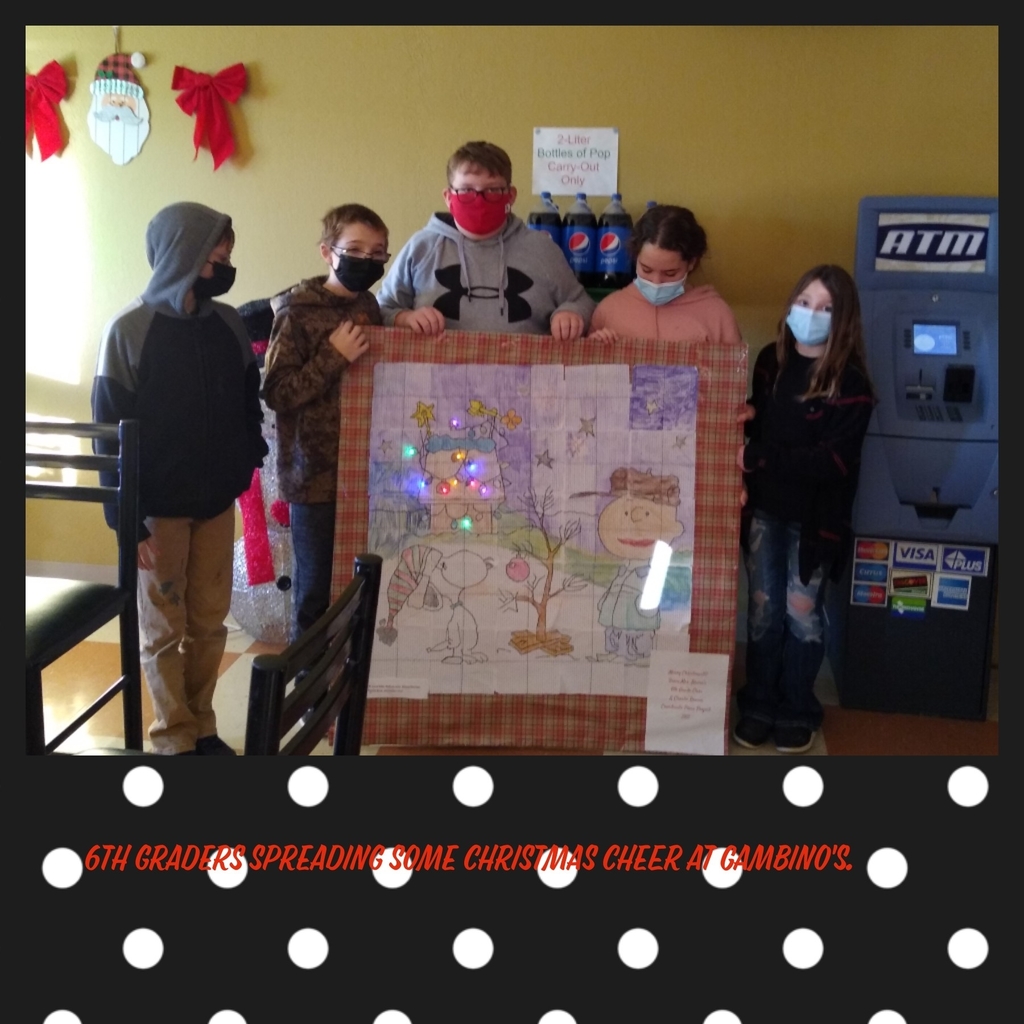 This year the 6th graders delivered their finished projects to community businesses! Merry Christmas ⛄🎄🎄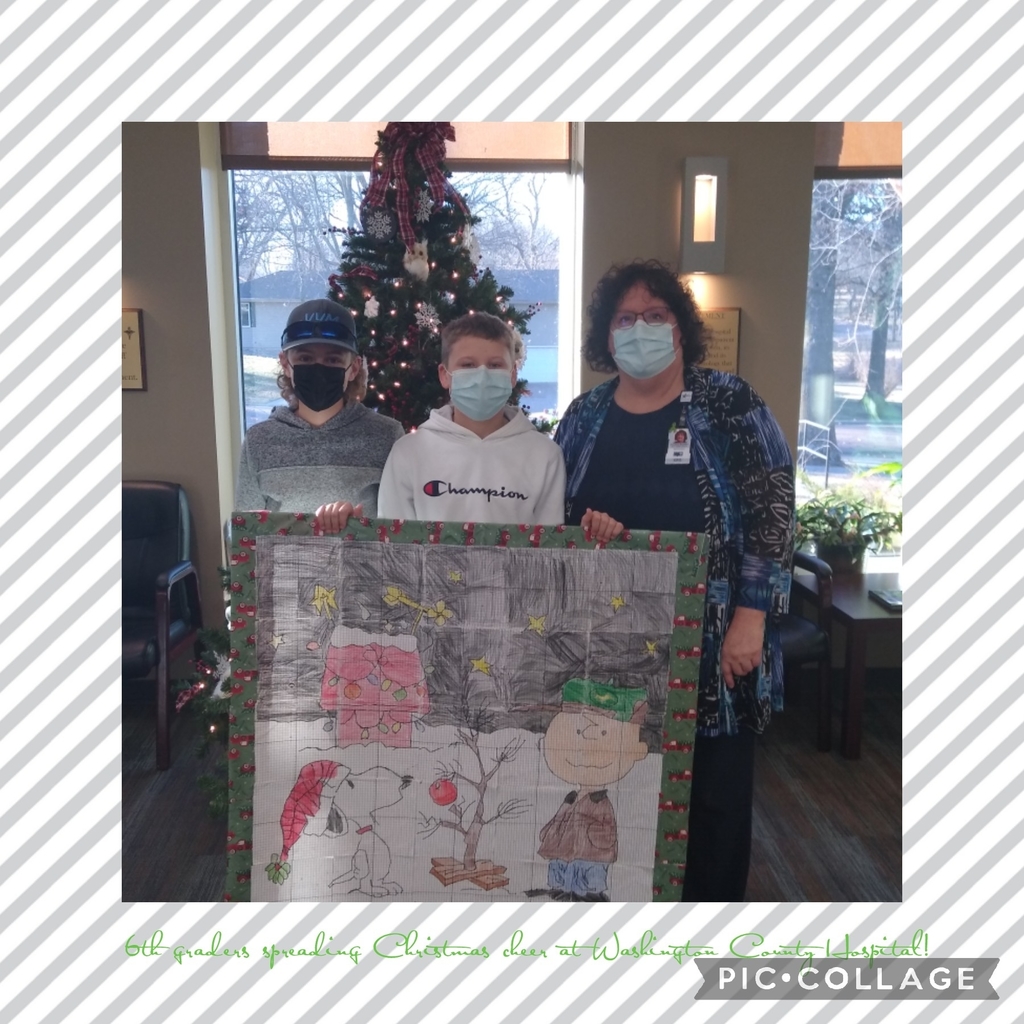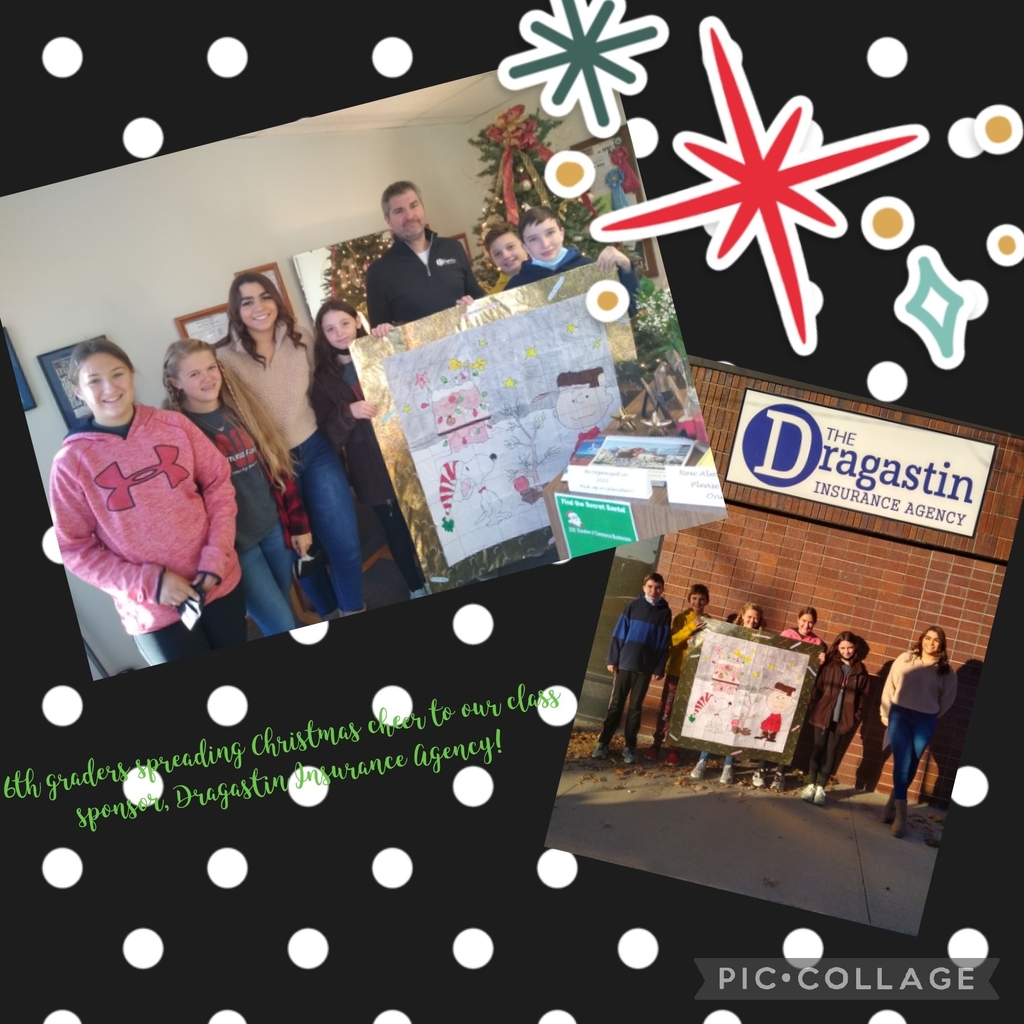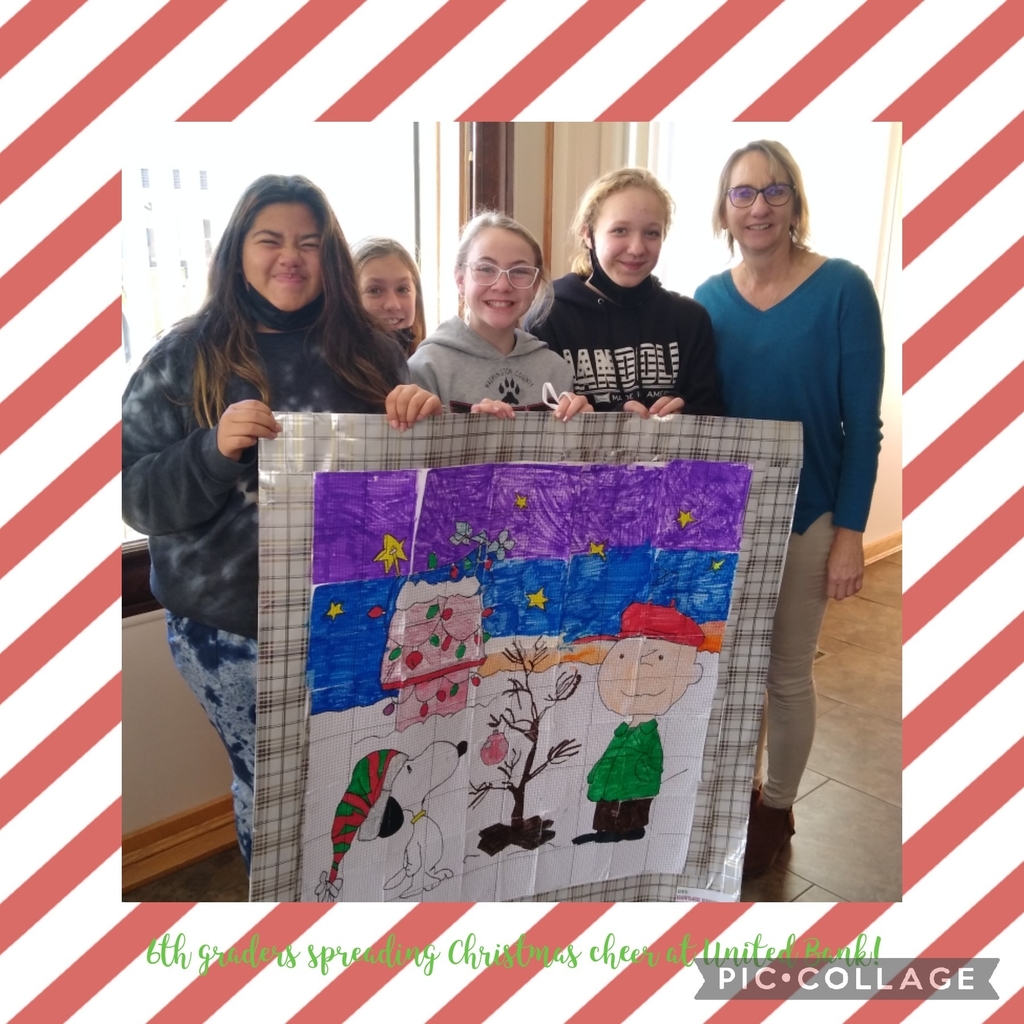 .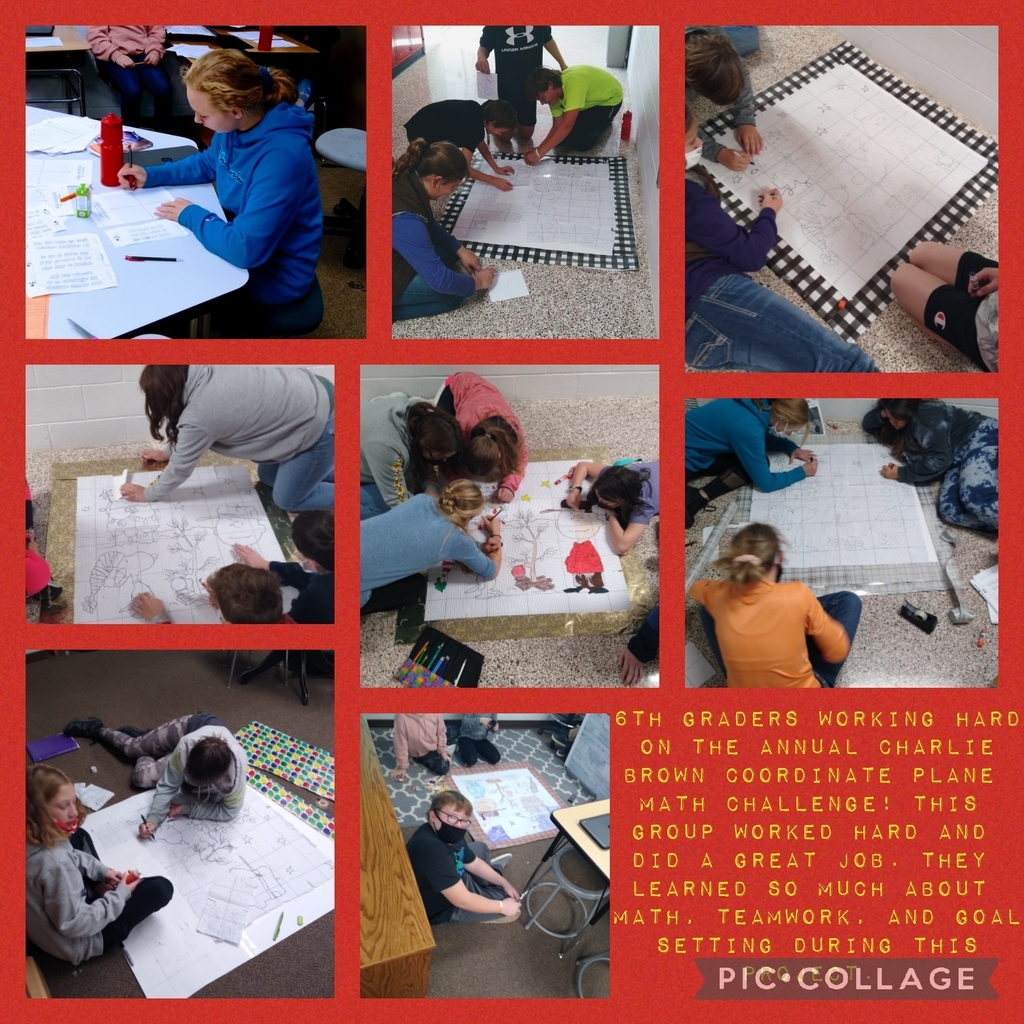 The WCES Crazy Christmas is so much fun!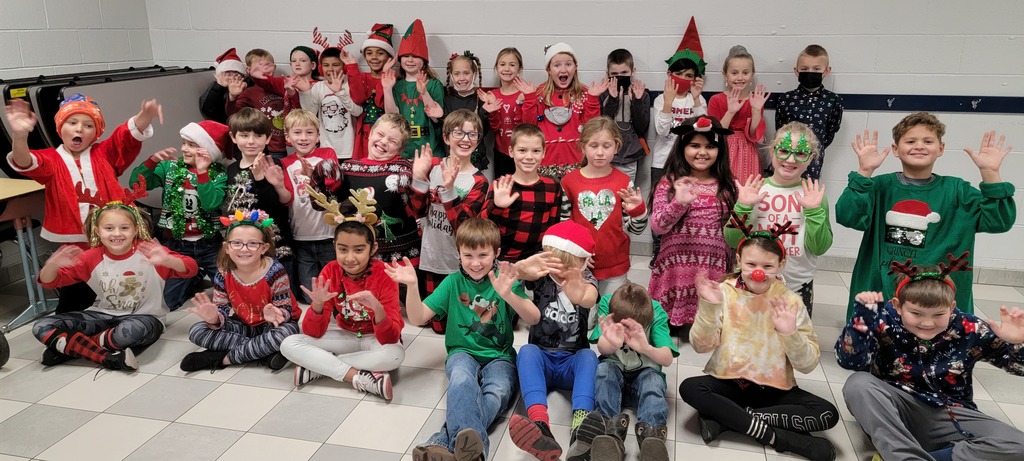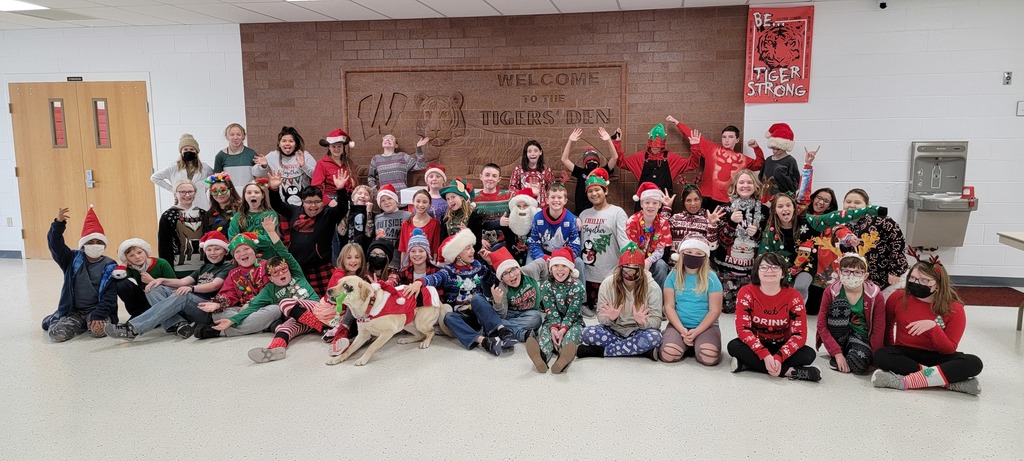 Thank you Traci Turner and Thrivent Action Team for the donations of reversible scrimmage jerseys in elementary PE and school sullies for the elementary school.