Staff had their end of year celebration with a Beach Theme. Several staff were presented awards for years of service. The following received awards: Kenny Cook 35 years; Michelle Bruna 25 years; Jay Kearn 15 years; Angi Richard and Jessie Doll, 10 years; Denise O'Dea, Brenda Nelson, Charlotte Cardenas, Connie Durst, Bobby Smith and Jill Keesecker, 5 years. Completing their first year are Mary Ann Crome, Sheri Gilliam, Ashley Holle, Stephanie Kern, Cindy Zabokrtsky, Andrea L'Ecuyer, Tommy Tryon and Harley Gano.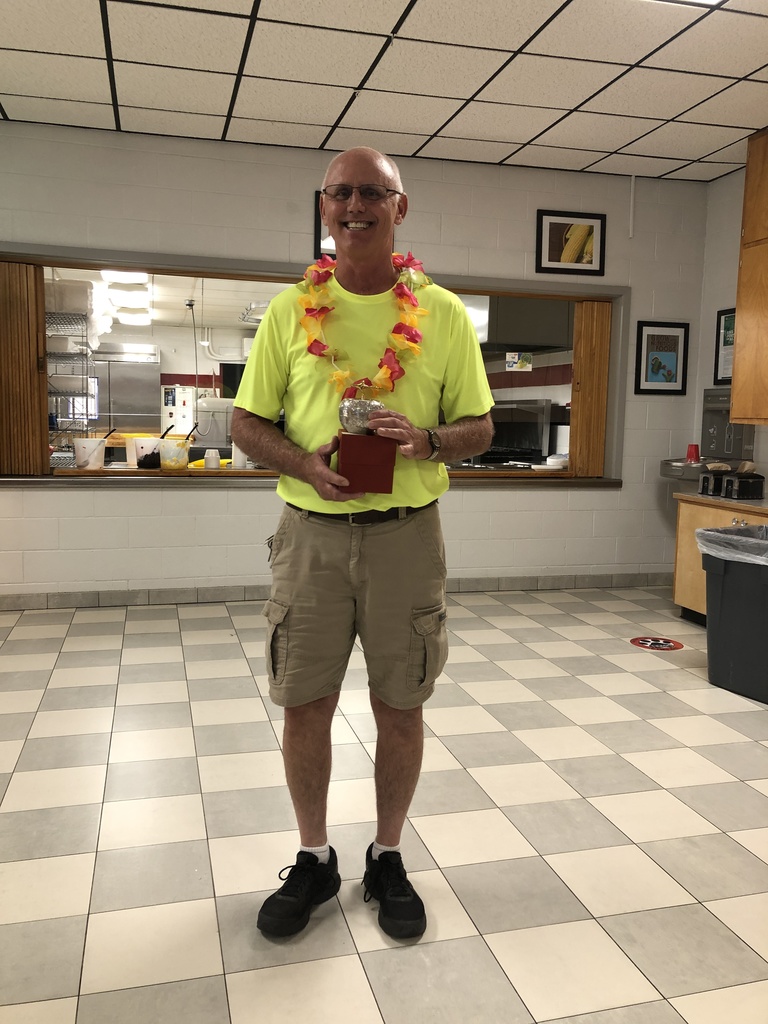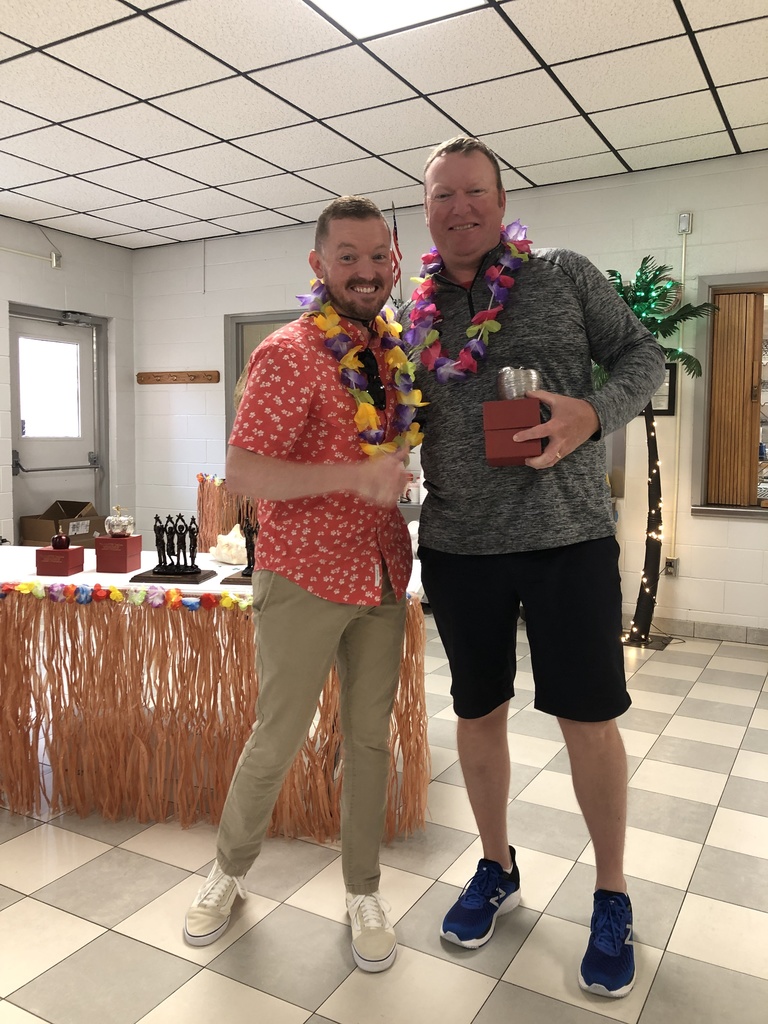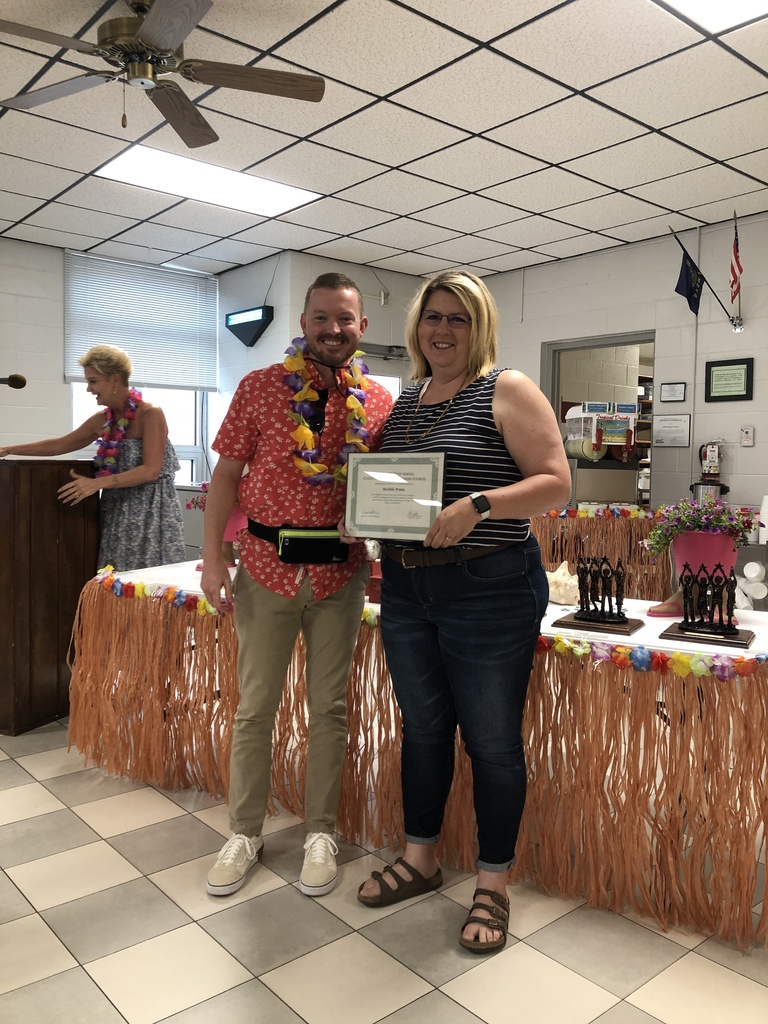 Celebrating staff at school today. If you see Dan Ditmars around be sure to ask him why he was gifted a gas can!!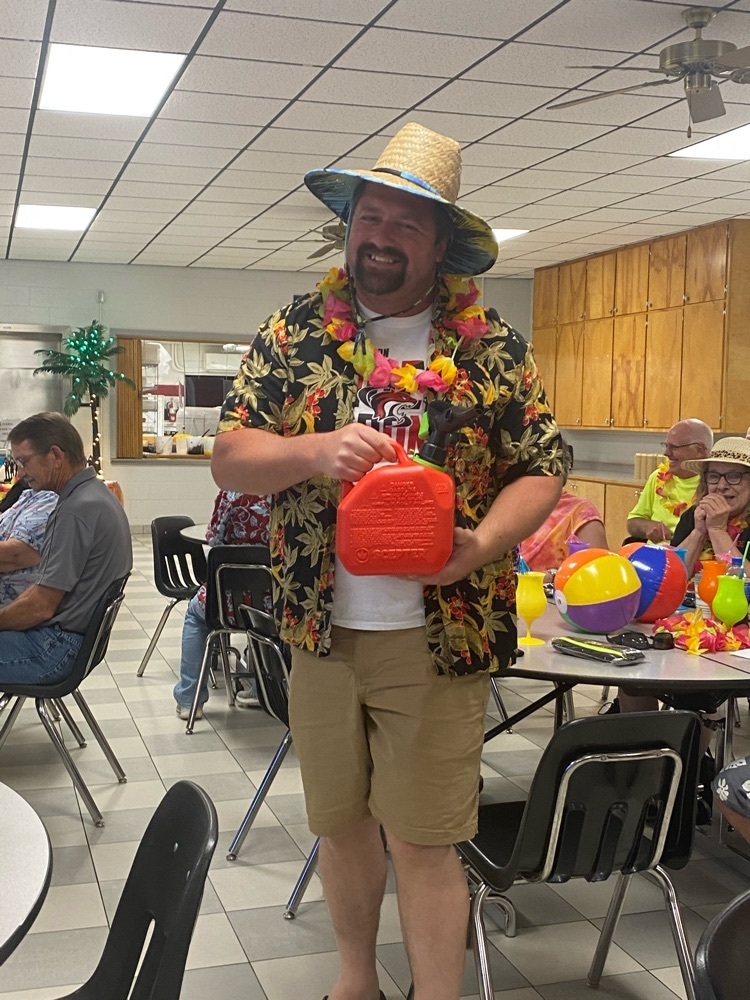 More fun photos of our Last Day Fun Day.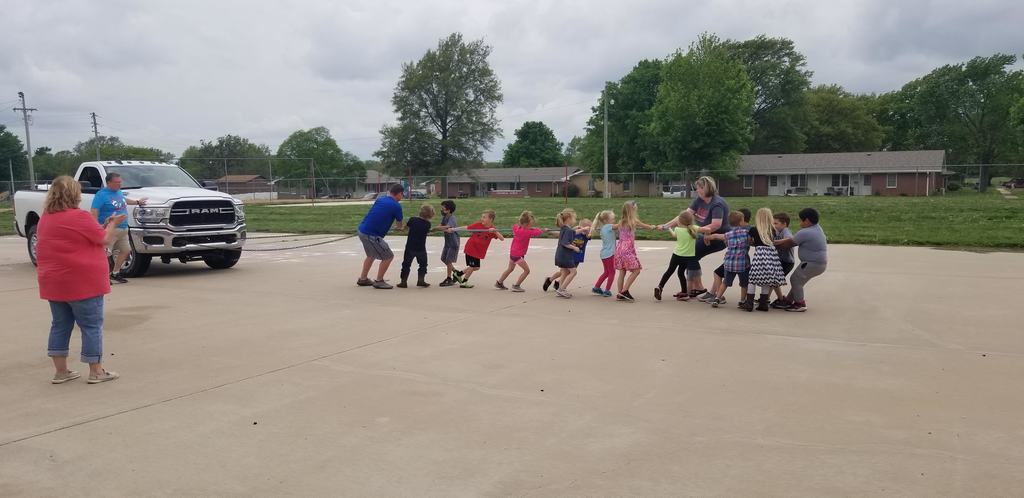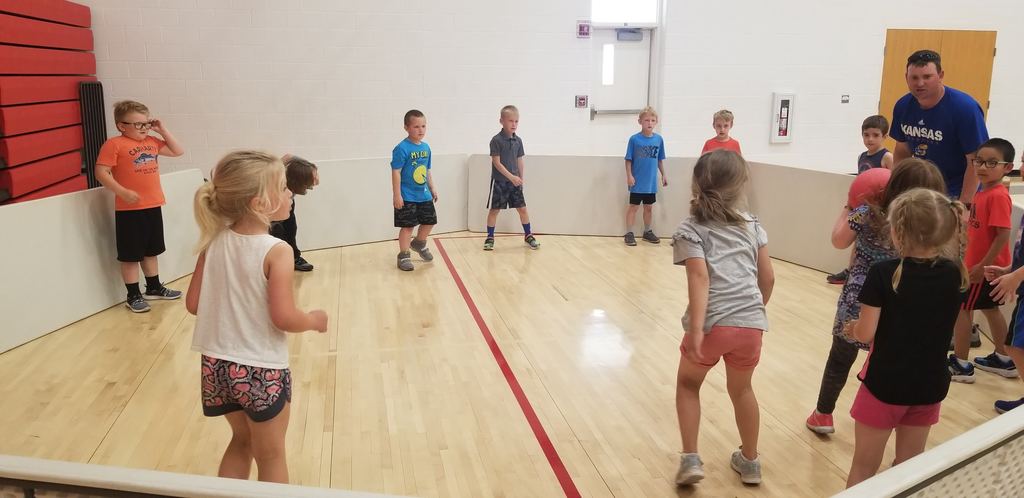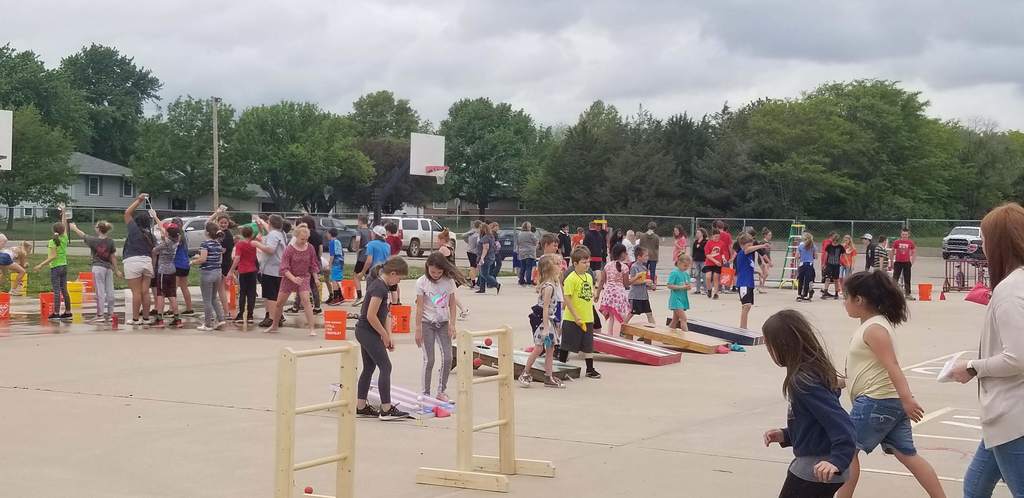 We are thankful for the beautiful afternoon we had so we could participate in our Last Day Fun Day. Thank you to Mrs. Plymell and Mr. Thompson for creating the fun stations (lawn games, water games, obstacle course, gaga ball, sidewalk chalk creations) and the grand finale event (truck pull) for all the elementary students and staff to enjoy.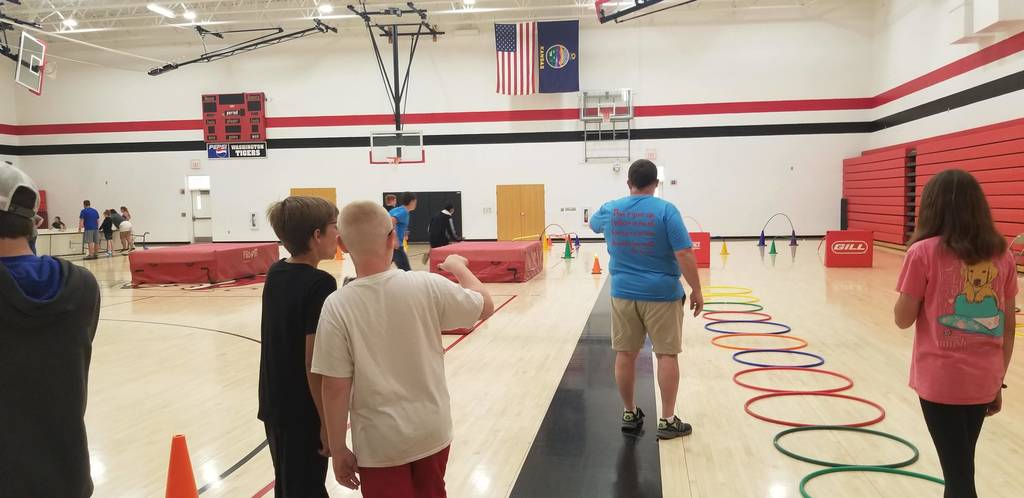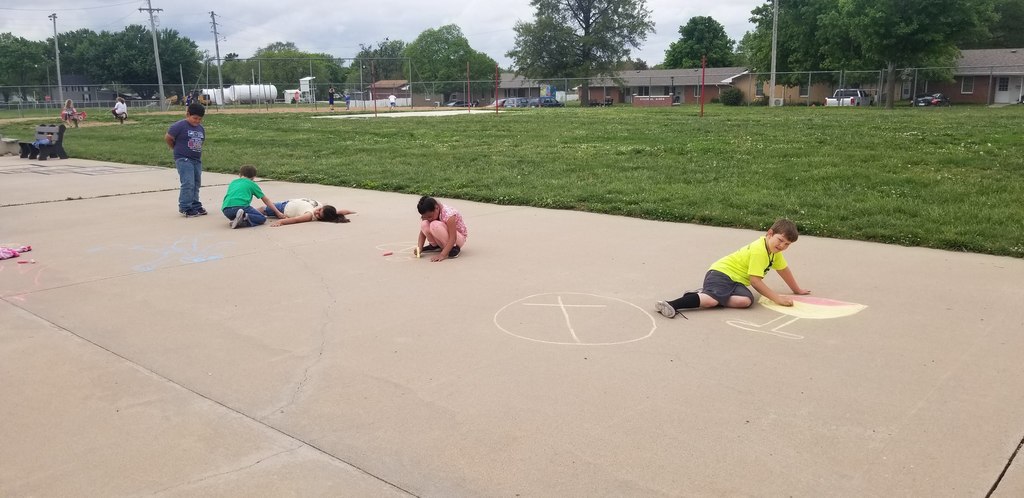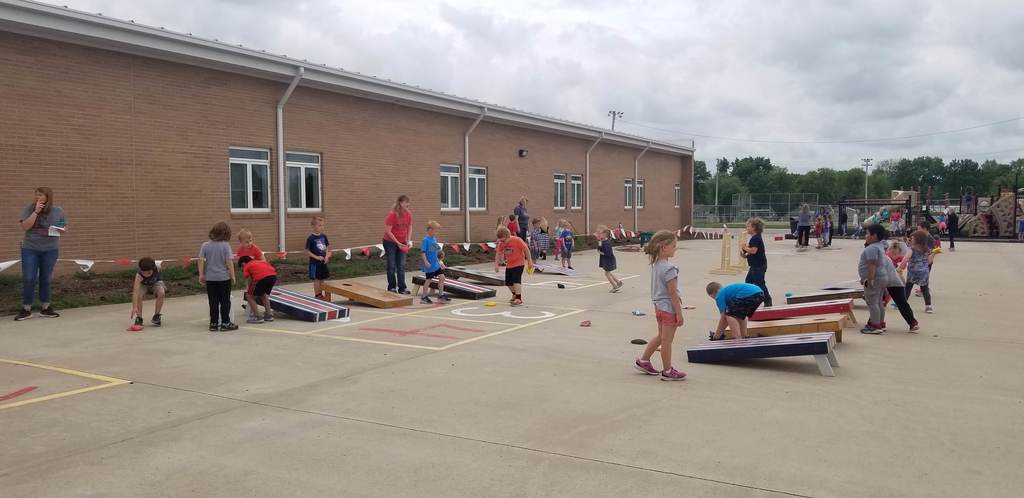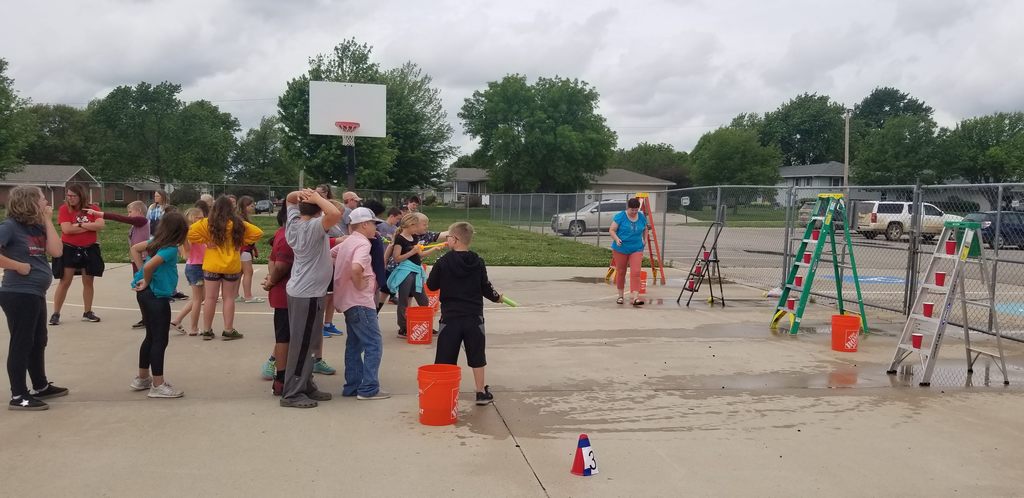 What a fun afternoon to end a crazy year. We played lots of games—and pulled a truck😳!—but I had to share these pics because of the expressions on the faces of these first graders!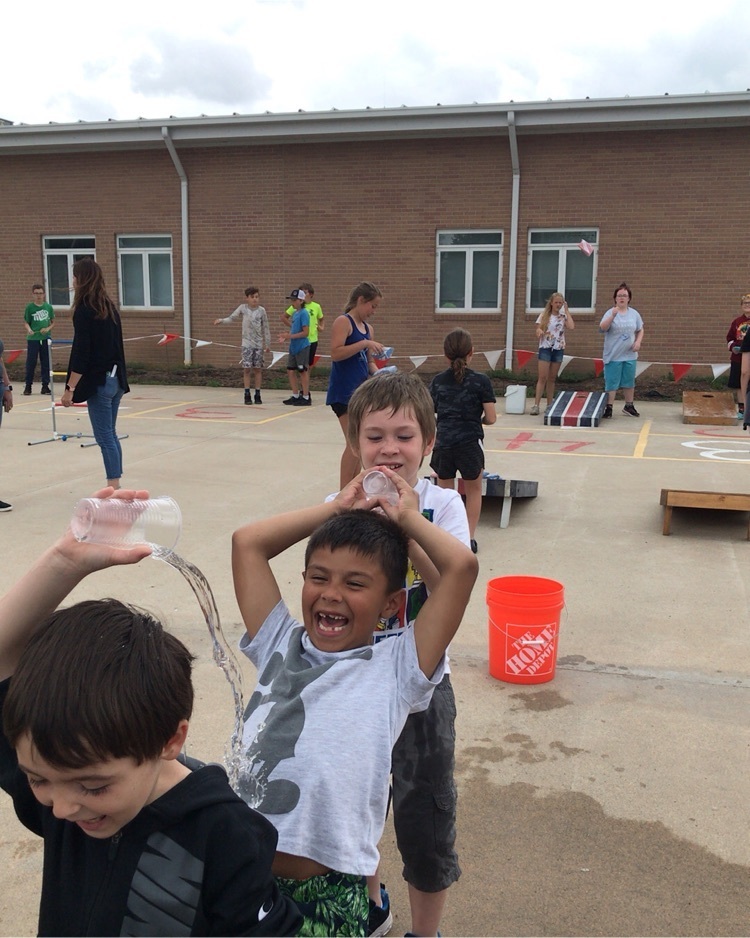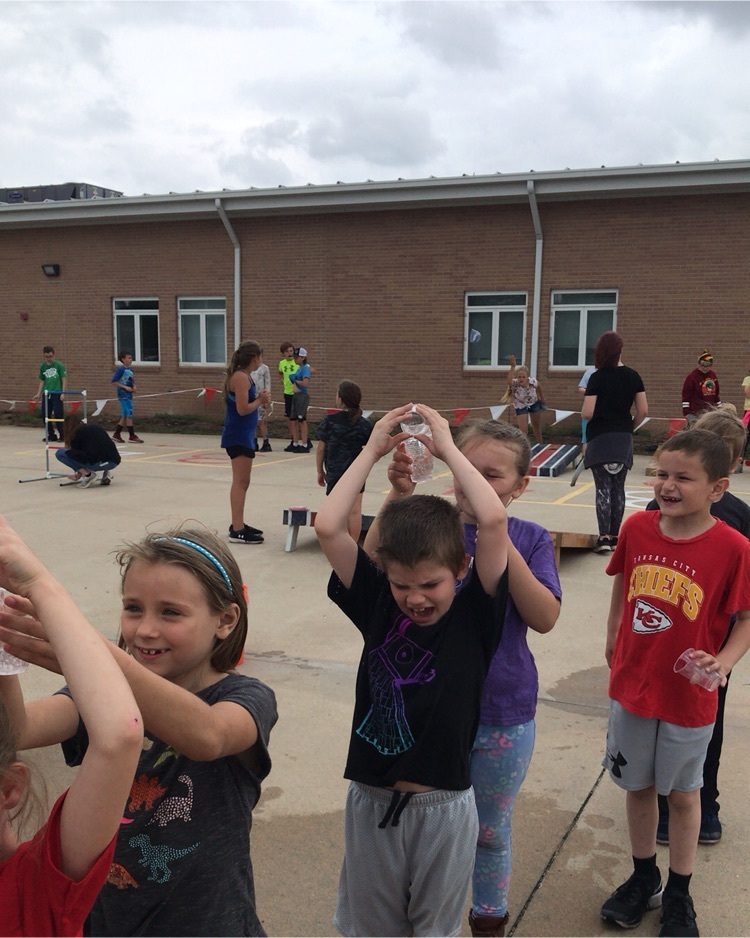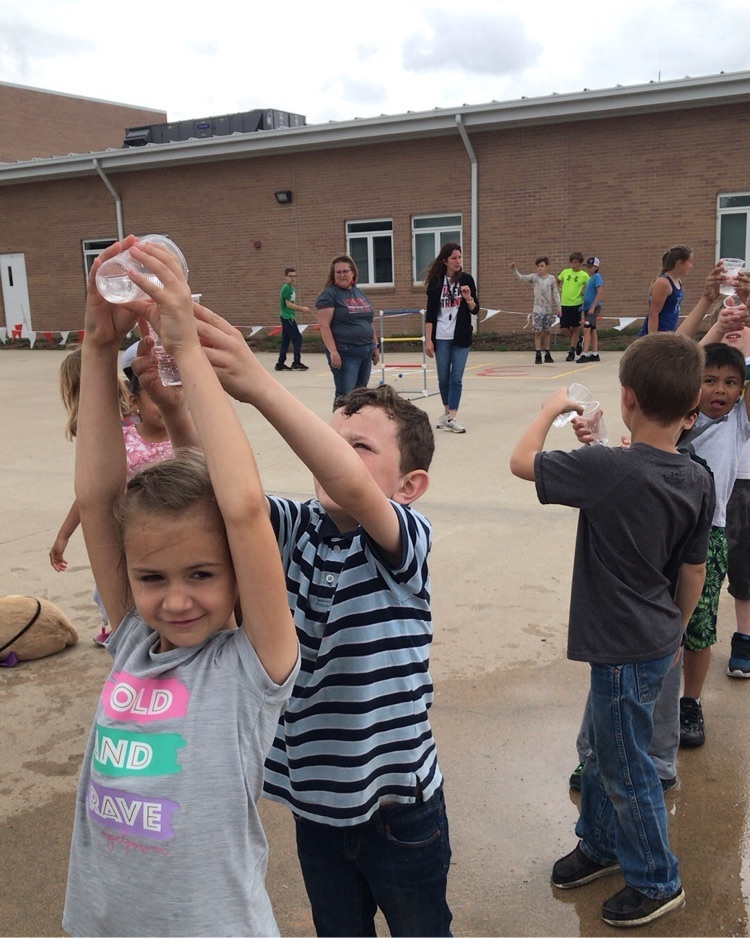 Help us celebrate!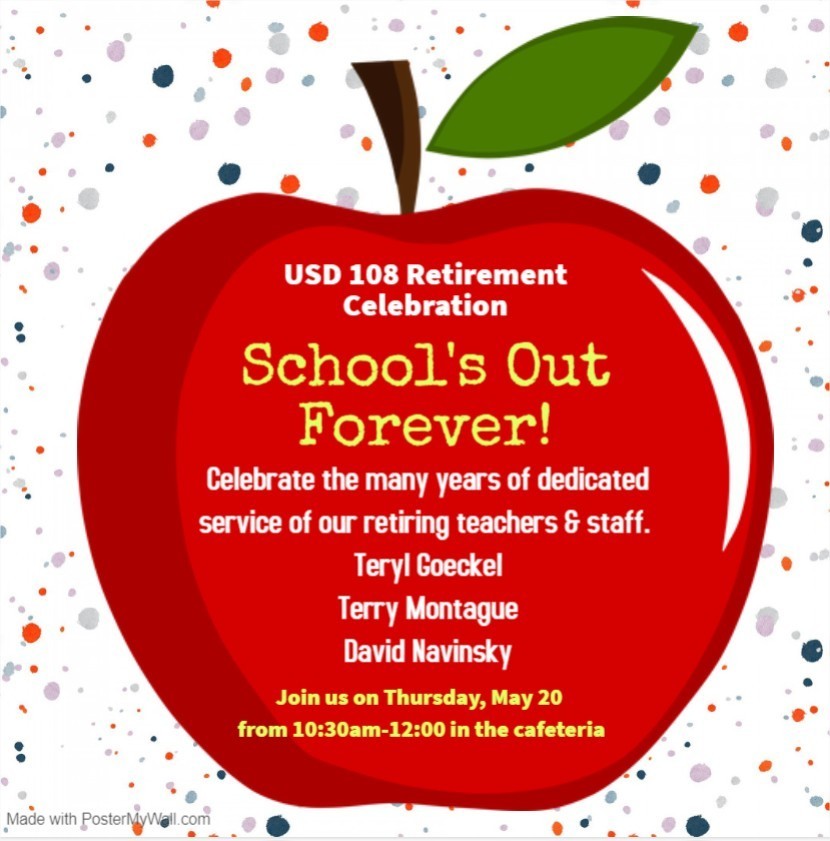 First Grade, here we come! Thanks for a great year! Class of 2033
Mrs. Peters' Kindergarten Classroom to Careers sponsor was FNB. We enjoyed our visit to the bank this week. With your sponsorship we were able to purchase new items for learning centers and morning tubs. Thanks FNB!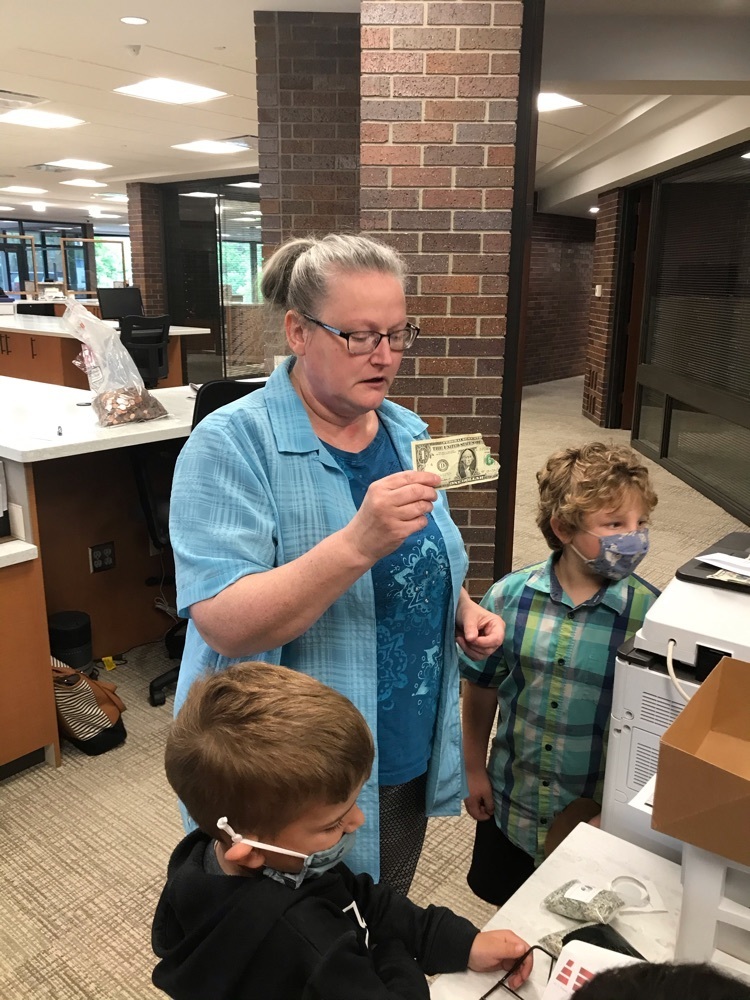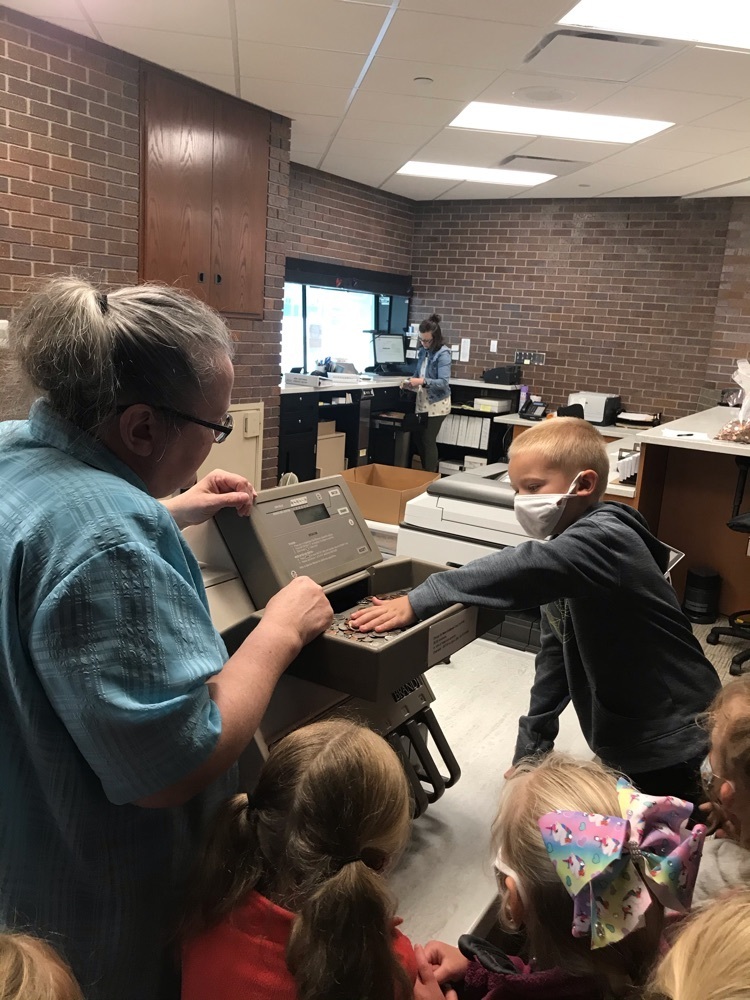 The 5th graders got to travel out to National Goat Ranch. We met with Megan, Michael, Martin, and Skyler, who taught us about field equipment and all the goats. We got the added bonus of meeting cats, dogs, llamas, a donkey, and all the bucks. As a bonus, Megan made us goat and pork sausages with Kool-aid!! Thank you for everything!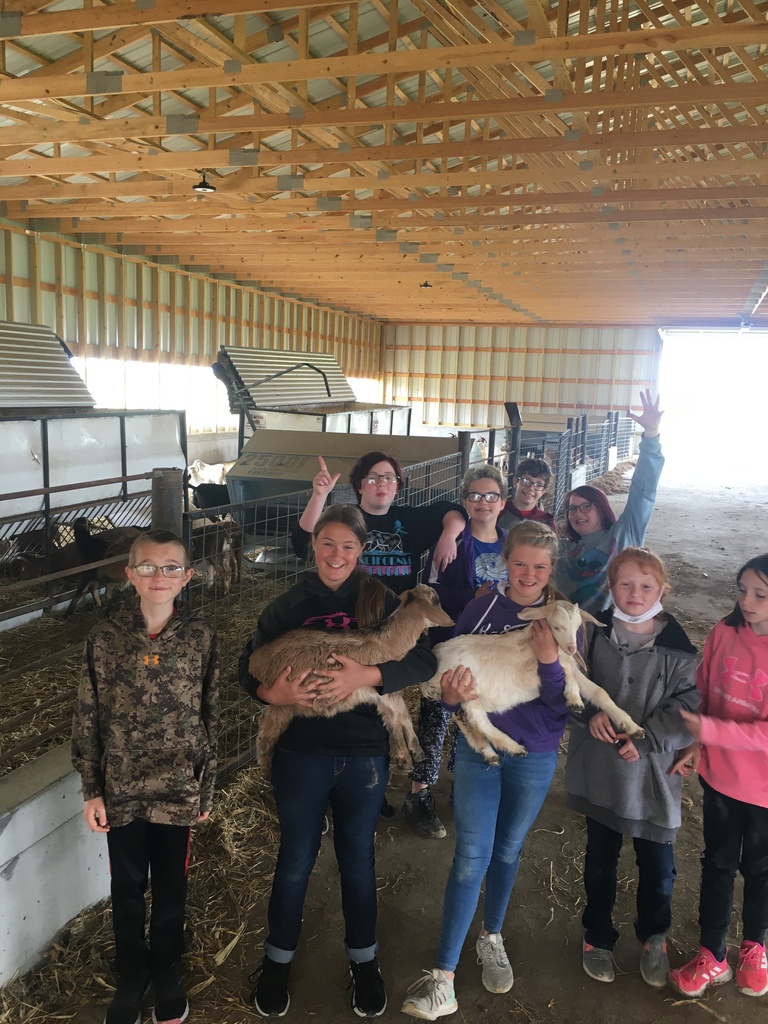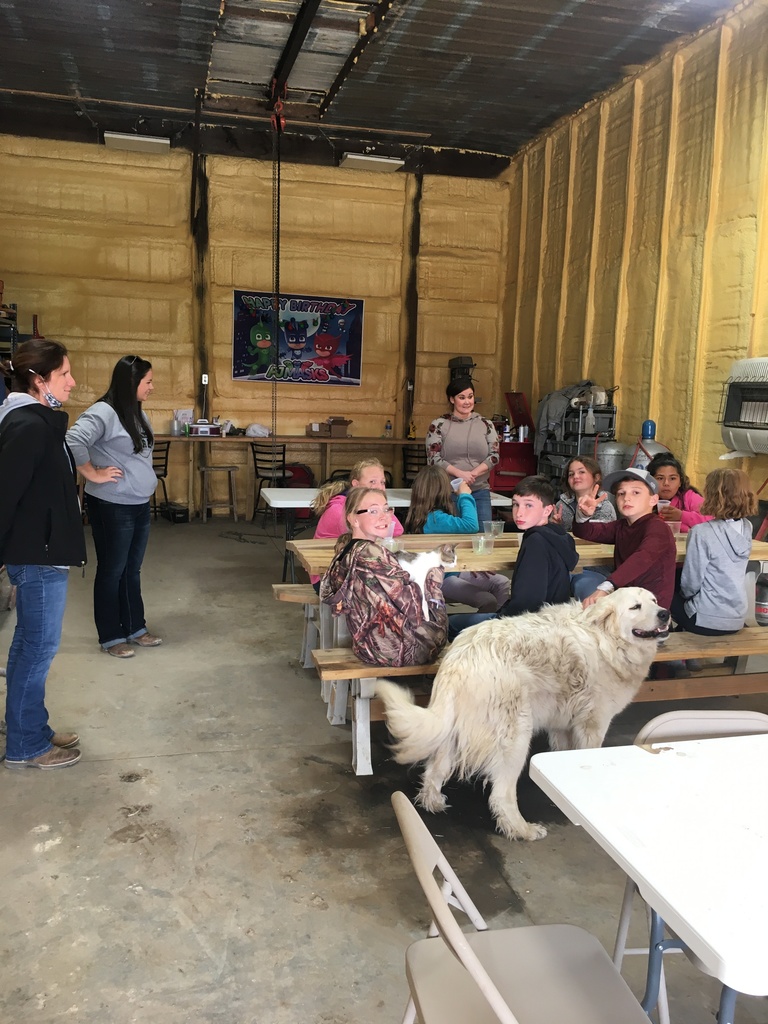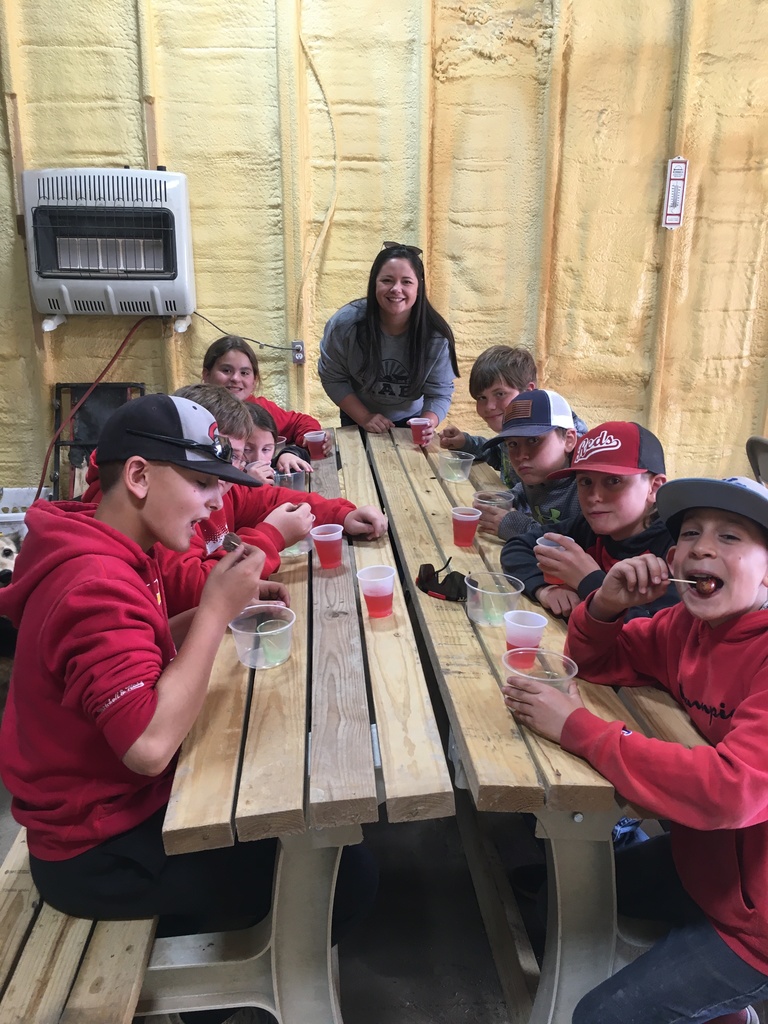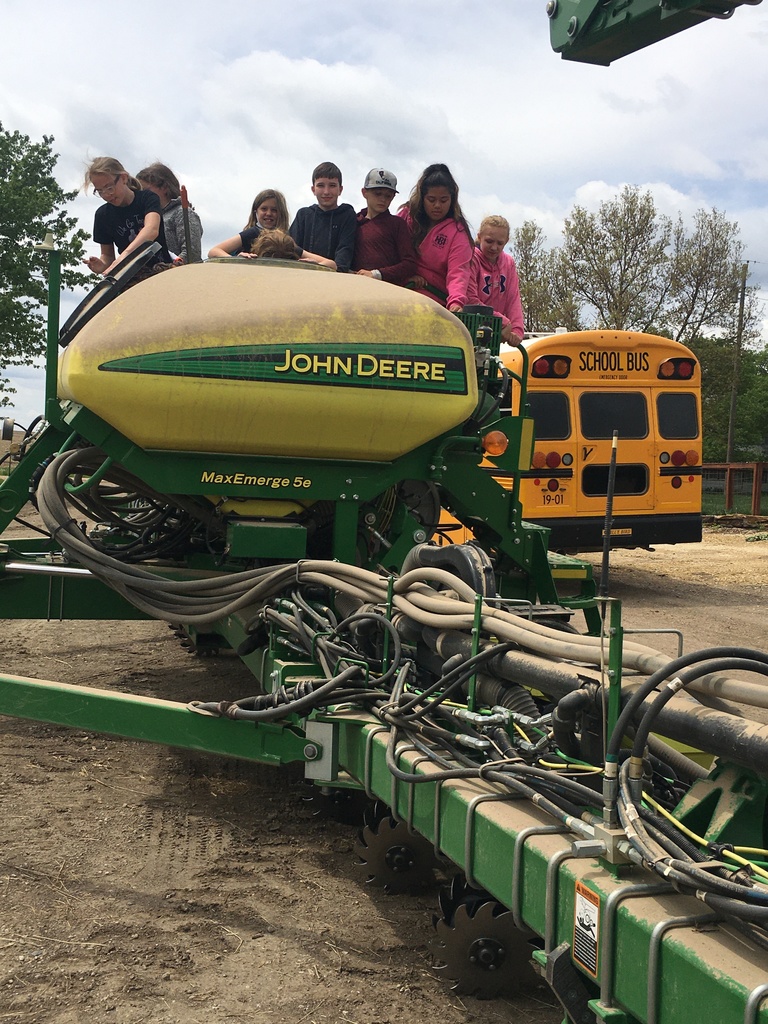 The 5th graders toured the Washington County Historical Society Museum. They learned about Geneology, county history and got put in the "slammer". The ladies and gentleman of the museum were so fun, and we learned a lot. For lunch and fun, we went to the Washington Bowl...eating, bowling, and great music made for the perfect afternoon.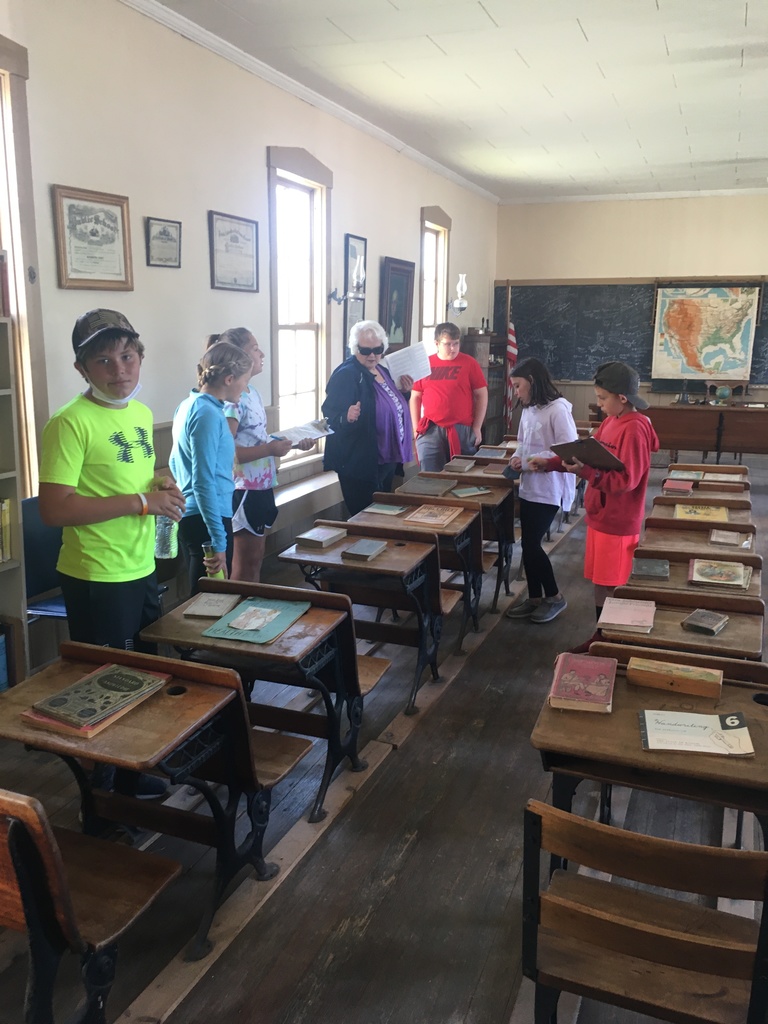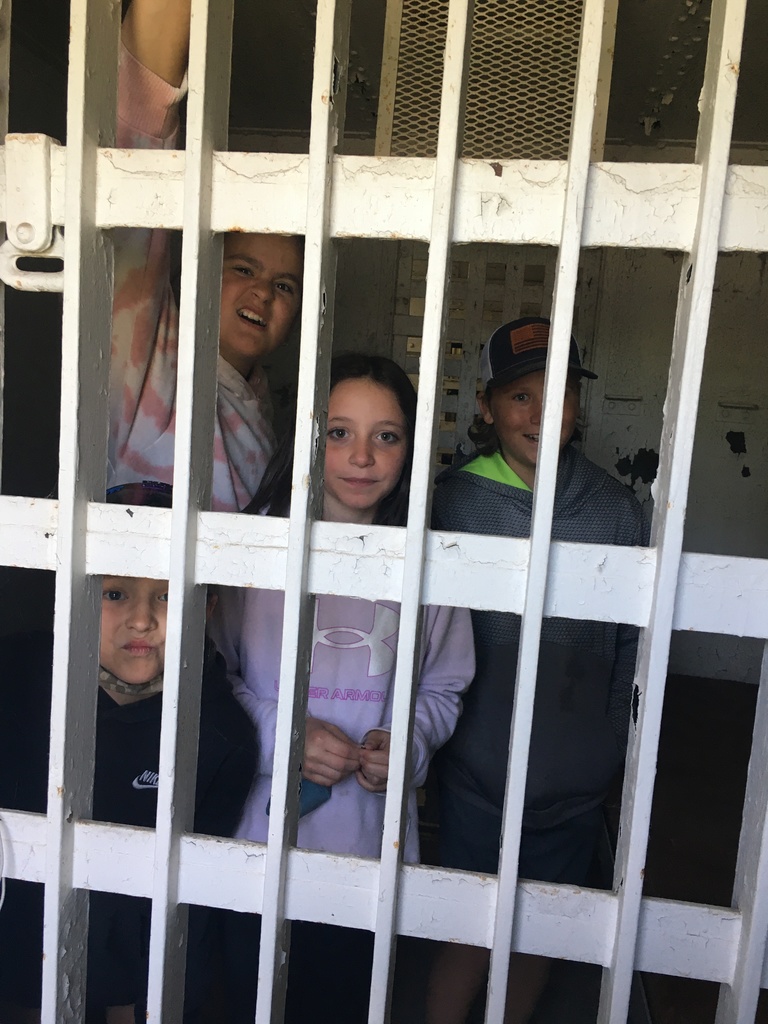 Congratulations to the winner of the EXPLORE second semester projects Mia Cardenas and the other 4 finalists: Joy Lucas, Shai Zenger, Mia, Kady Toole, and Mason Miller.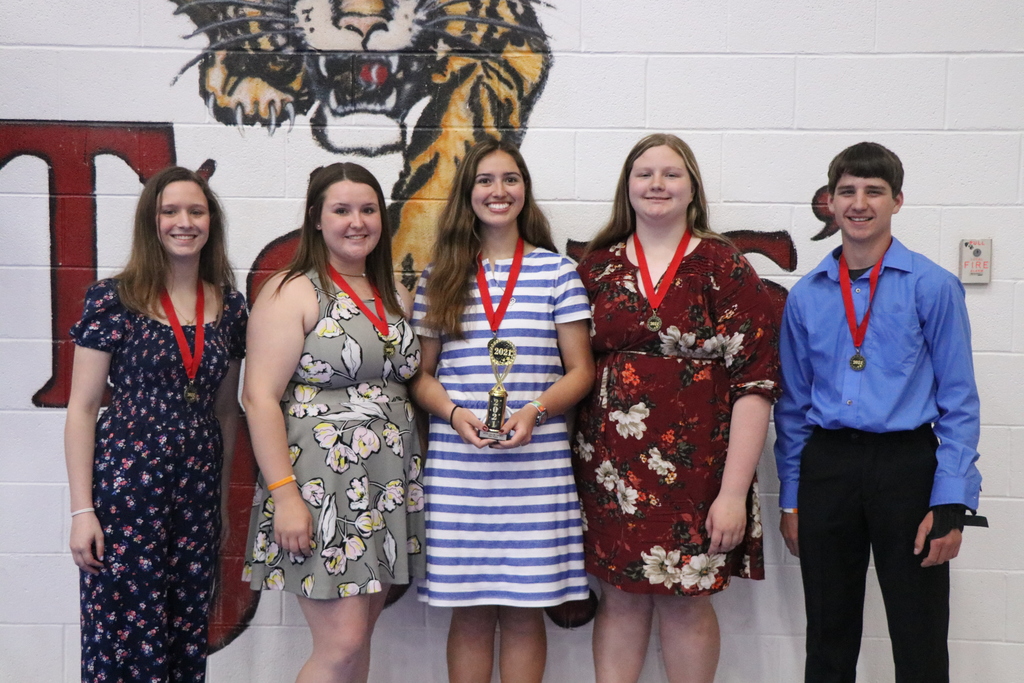 Congratulations to WCHS Explore Semi-finalists: Mason Miller, Camryn Boykin, Alyssa Jensen, Emily Jones, Kady Toole, Mia Cardenas, Emma Hoover, Kendal Tegethoff, Amayah Cheramie-Graf, Riley Dusin, Shai Zenger, Natalie Harlan, Abi Sawin, Joy Lucas. Not picutred Kobe Hoover, Kirsten Ouellette, Allie Rumsey, Amy Sanchez.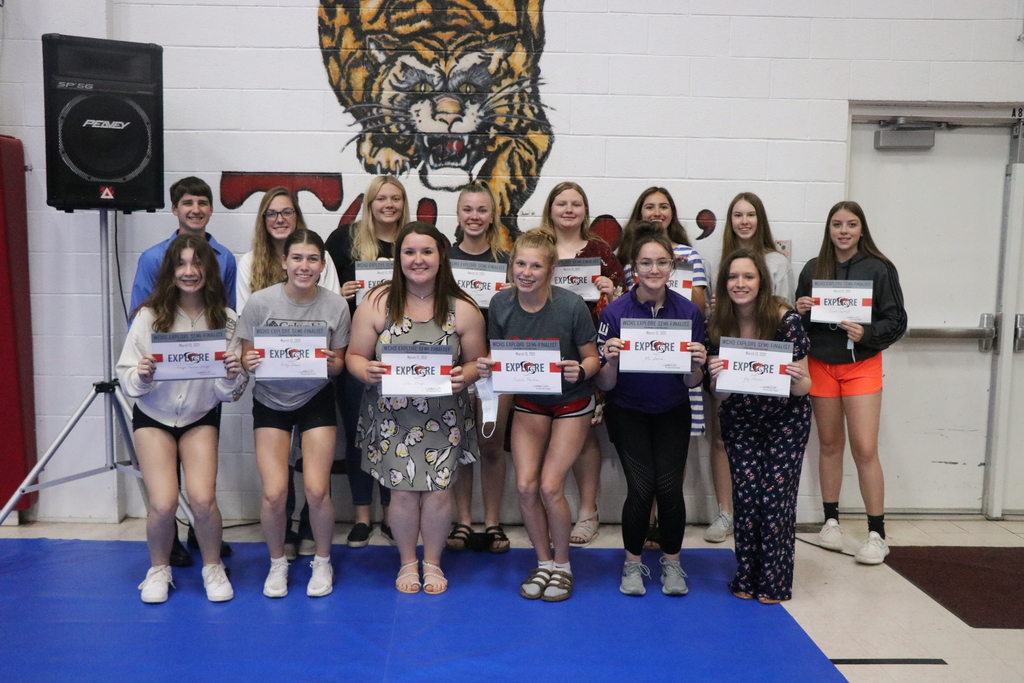 The 8th Grade Careers class did a service project downtown before their big night! Great work guys!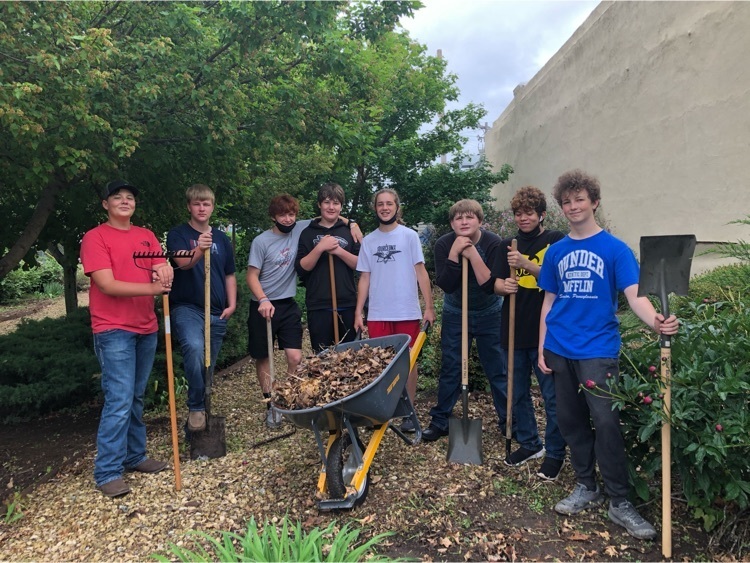 The elementary picnic before Tiger Relays is set up. Our kitchen staff are feeding 451 lunches today!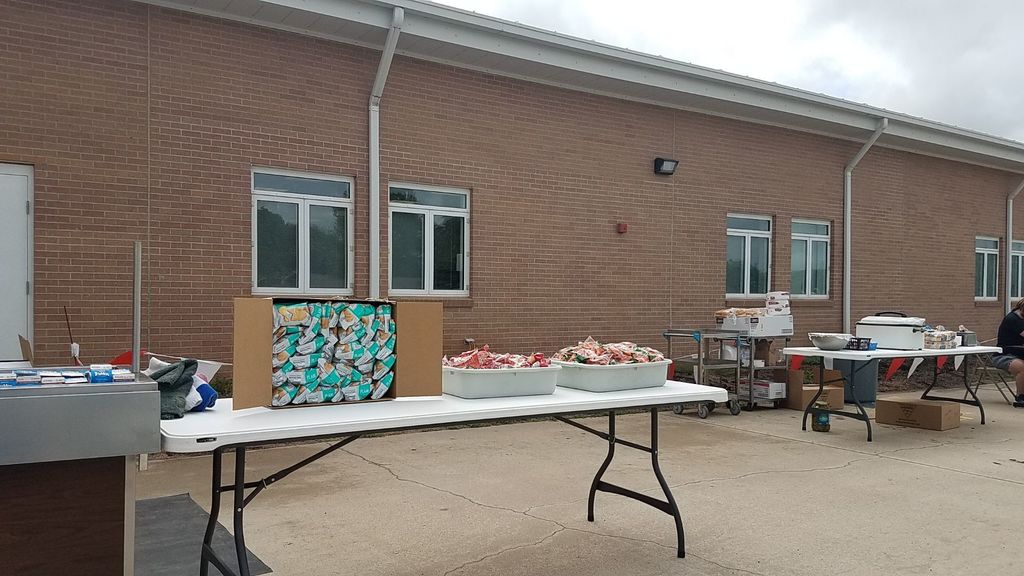 The WCES BBQ and Tiger Relays are today as originally planned. Here is the order of events for the Tiger Relays.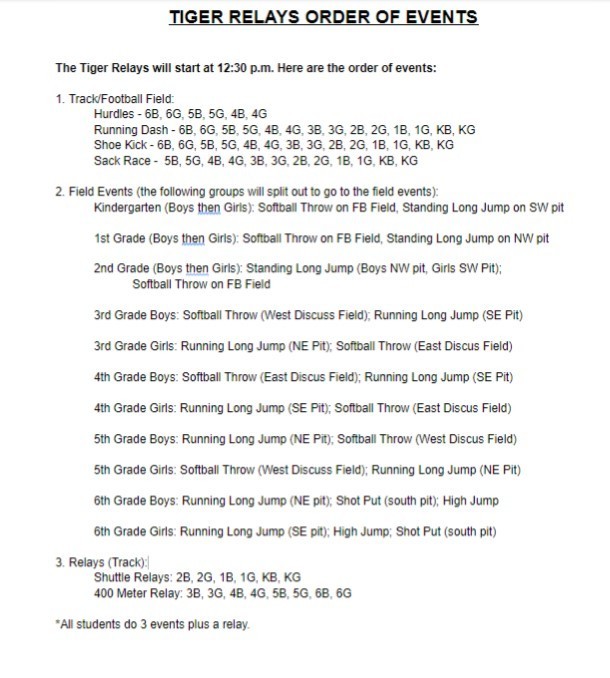 Kindergarten had a fun day on their field trip! Thank you United Bank and Trust, FNB, and Washington Fire & Rescue!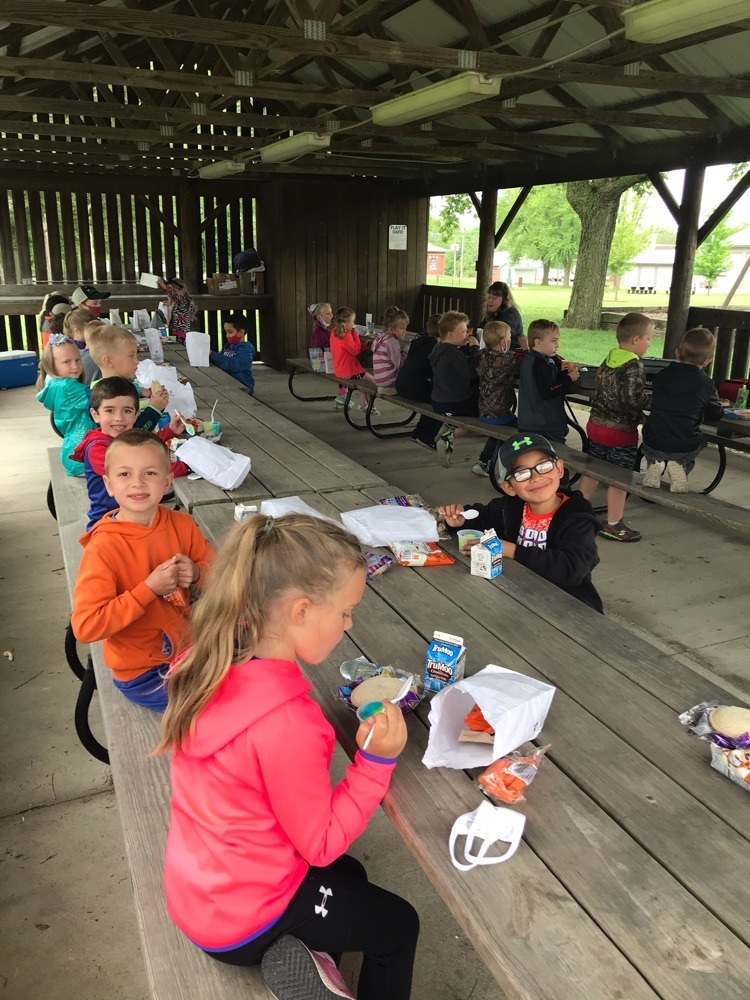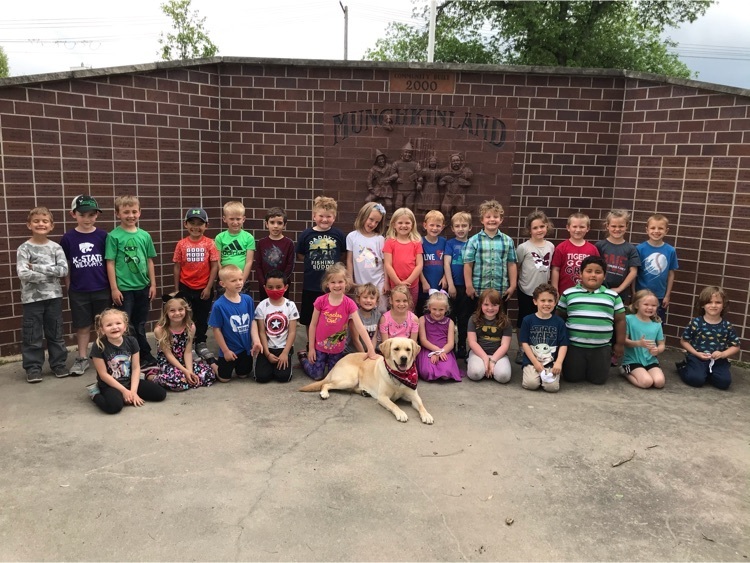 Reminder to Junior High Volleyball Girls: summer league and volleyball camp forms are due Wednesday, May 19th. Please turn into the high school or elementary office.

2nd Semester EXPLORE Finalists will present on Facebook Live on Tuesday 5/18 beginning at 1:30pm


8th Grade Promotion is Tuesday, May 18 at 7:00 PM in the WCHS Gym *Masks required *No limit on spectators *Doors open at 6:00 PM *We will be streaming on Facebook Live Thank You!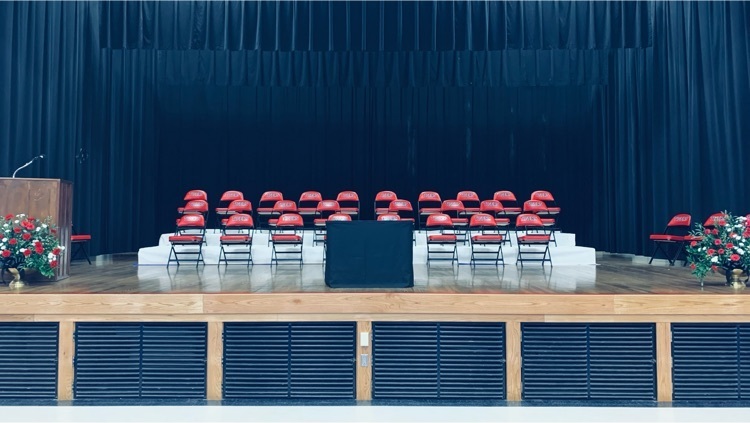 Mrs. Goeckel's Kindergarten had a fantastic day out on the town for their field trip. Thank you to our Classroom to Careers sponsor, United Bank and Trust for the tour and treat! We also want to thank Alex Alldrege for the fun and exciting tour of the fire station! We also had a picnic lunch and enjoyed Munchkin Land.