Congratulations to these two boys for completing the Tiger Marathon (26.2 miles). Third through sixth grade students have been walking before school and keeping track of distance since the beginning of the school year.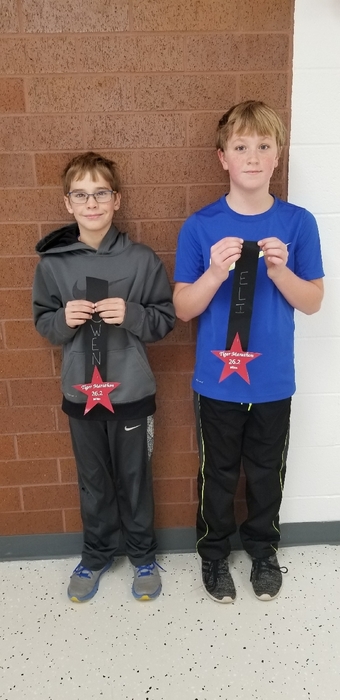 Thank you to the WCHS International Club for sharing stories with the preschool classes this week about Rome, Venice, Ireland and Paris!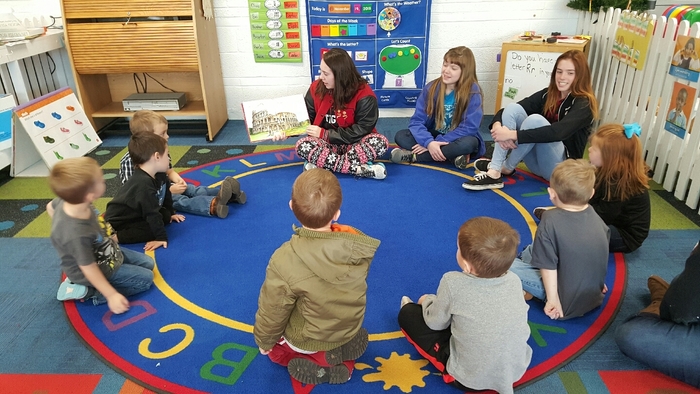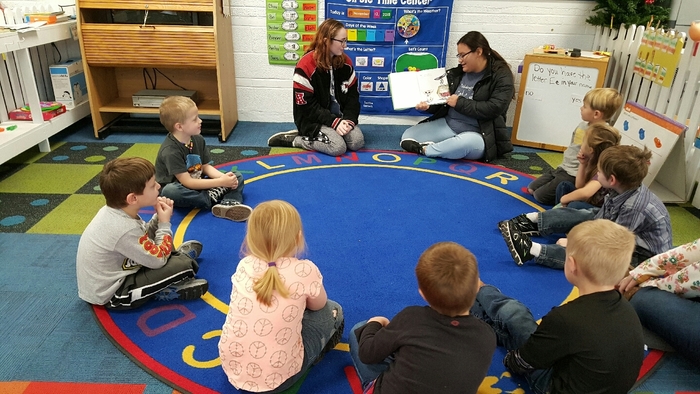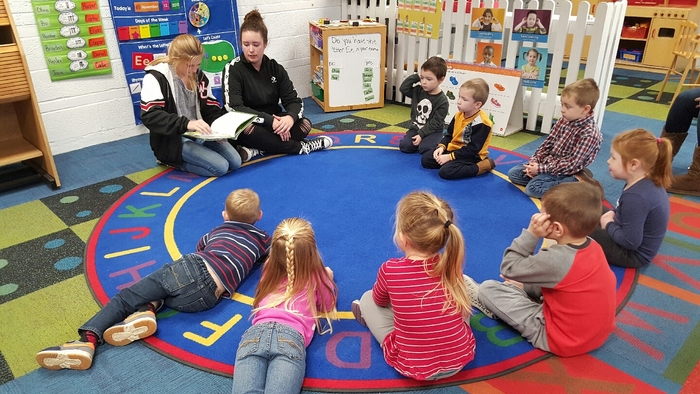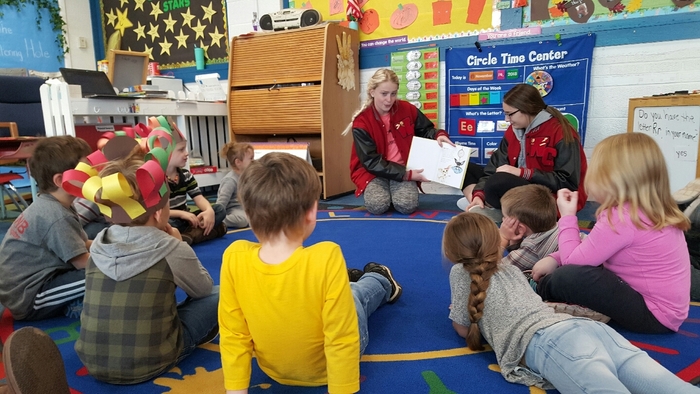 MRS K' S CLASS HAD A BLAST WITH JUNIOR ACHIEVEMENT! THANKS AGAIN CHRIS PANNBACKER!!!
Kids, not lids!! Thanks again DMD
A SUCCESSFUL JUNIOR ACHEIVEMENT CLASS THANKS TO DMD!!! THANKS SO MUCH THE LIDS HAD A GREAT TIME!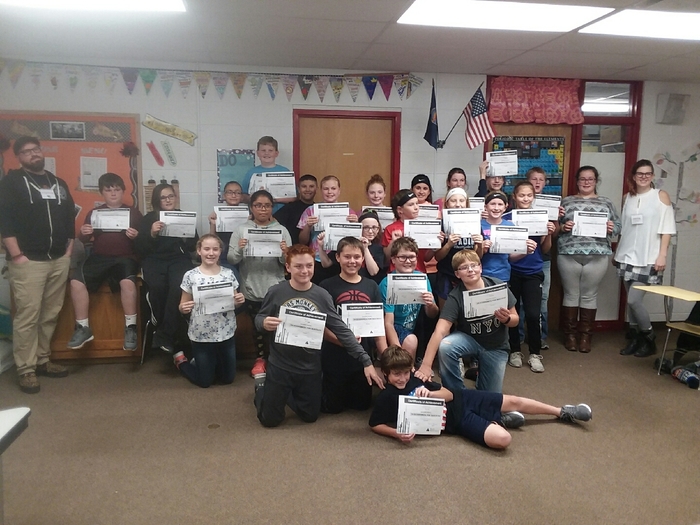 At the November 12 BOE meeting,the USD 108 board of education recognized Mr. Don Brax, long-time WCHS cross country coach and his two state placing runners - Natalie Harlan, freshman who placed fourth and Tyler Simmons, junior who placed 8th. Congratulations!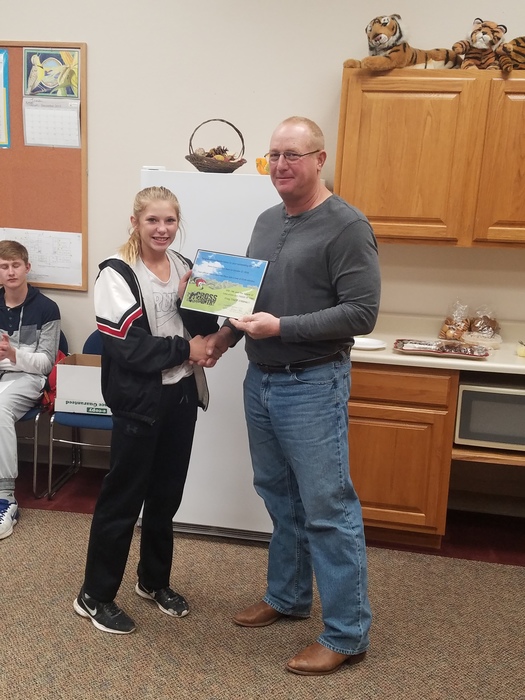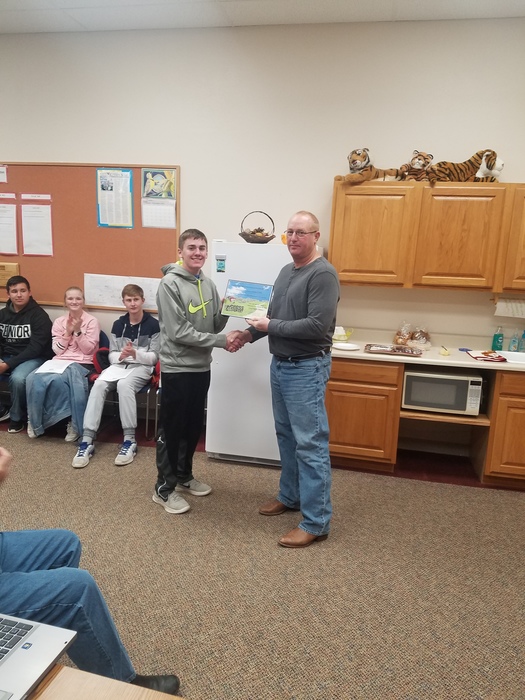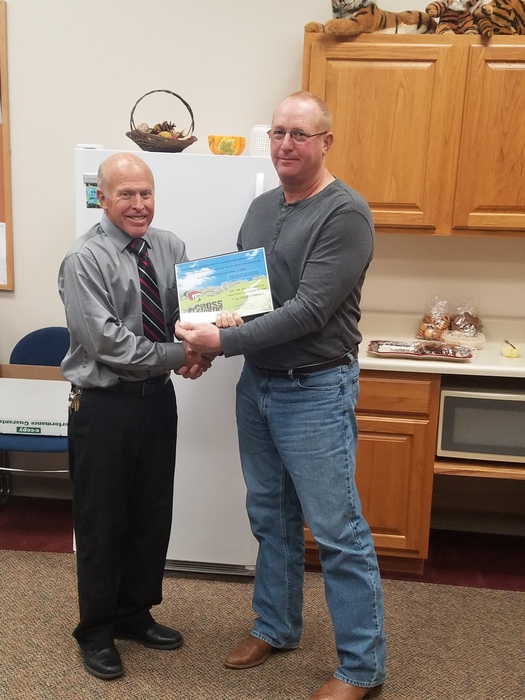 WCJH-WCHS volleyball celebrates!

Math practice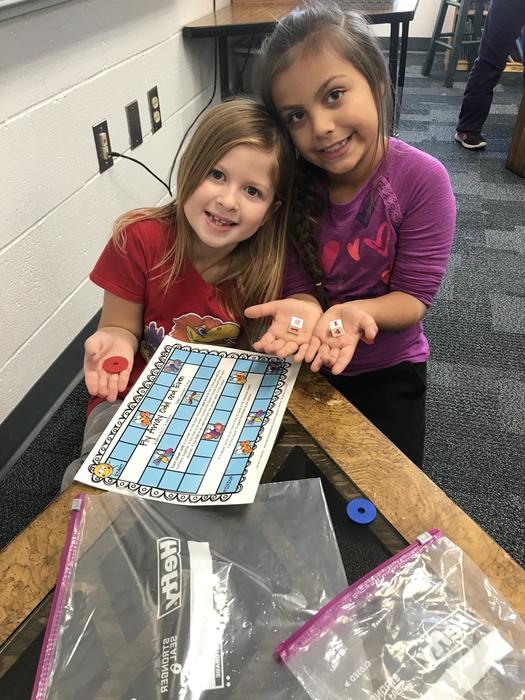 STEM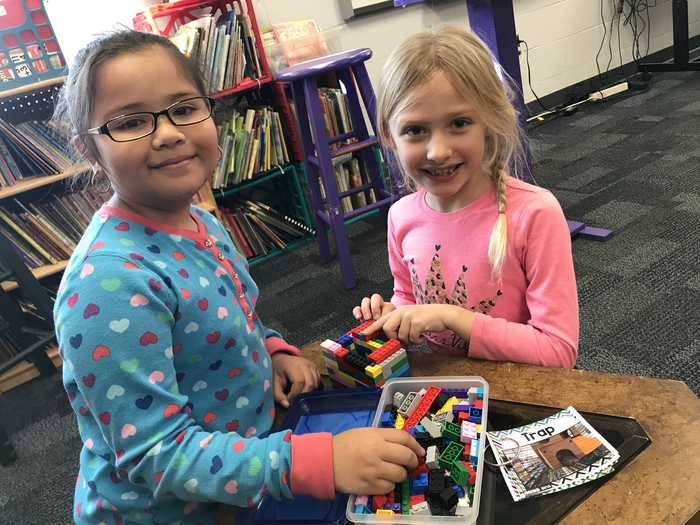 Center Time

Center Time

Thank you, Tiffany Wyatt, for donating another new release to our high school library!

The 7th Grade Art Class went to KSDS yesterday to meet "Tober" who was named in honor of Shelby. He's name is October - the month Shelby came to WCHS and when she passed away. They had a great time!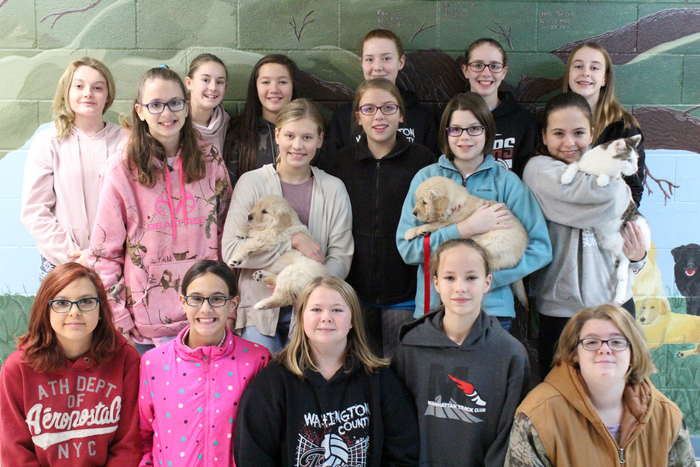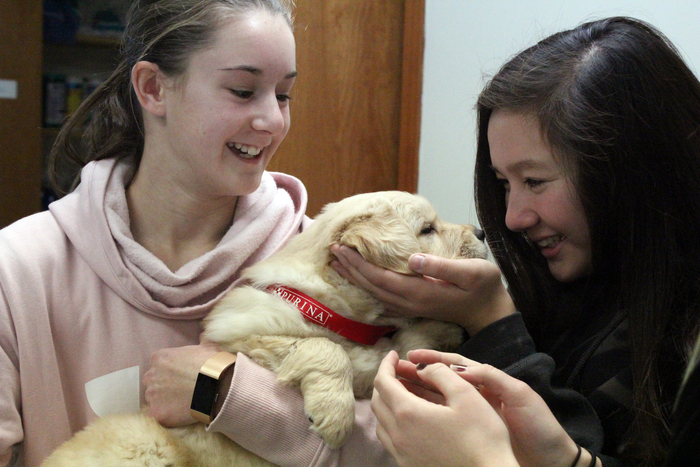 JH Basketball at Republic County 11/12/18 will begin at 4:30pm. More information on image.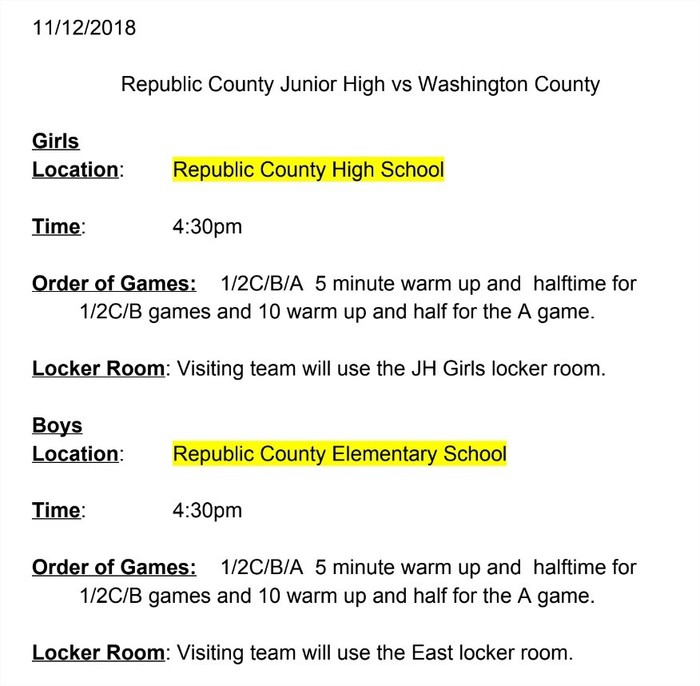 4th graders reading by the fire while it snows outside.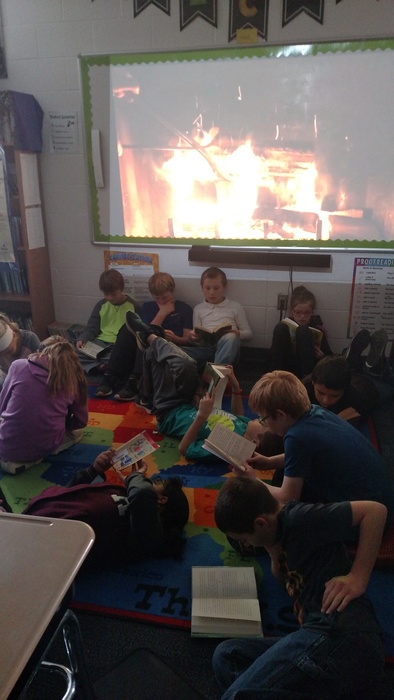 ENJOYING THE FIRST SN❄W!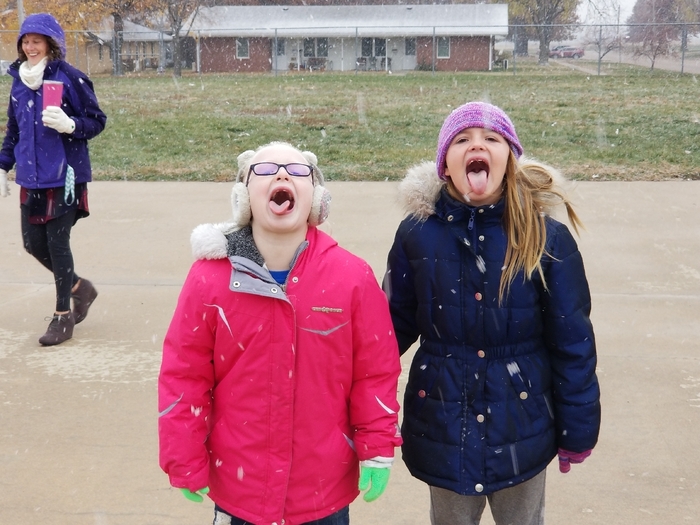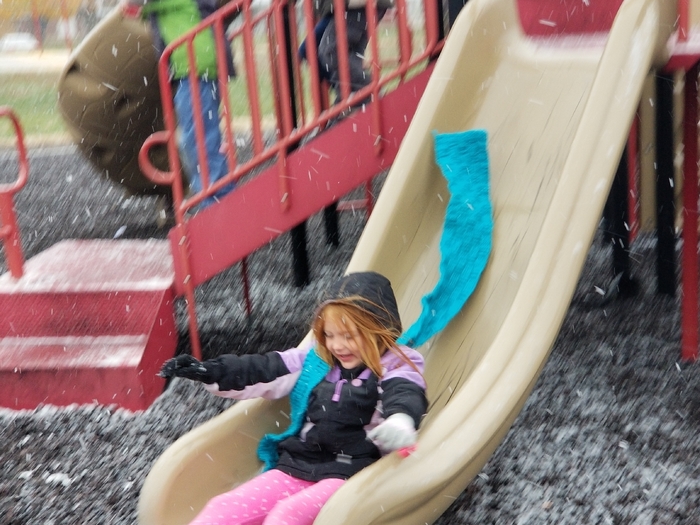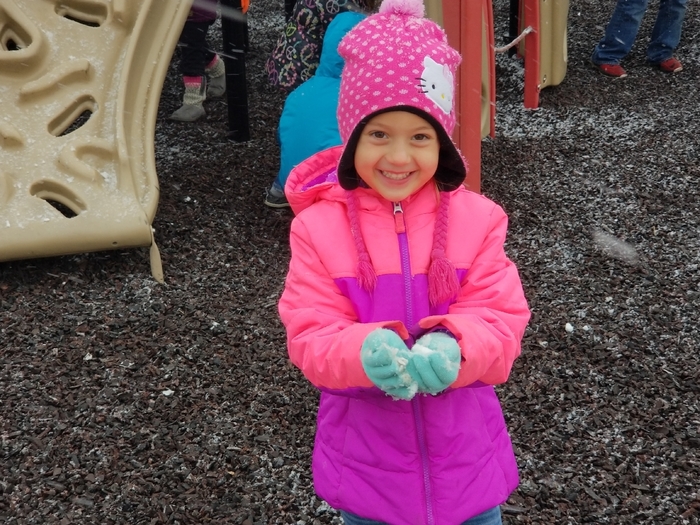 Successful November Birthday Lunch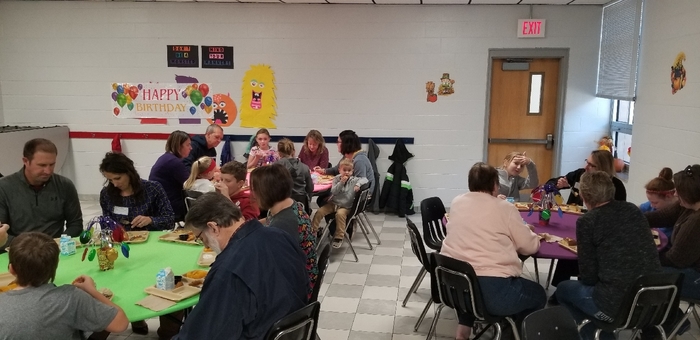 Here's a big "Thanks" to the Buhrman family for donating books to the elementary library and Power Zone! The students appreciate it!

WCHS Freshmen Leadership School - Overall First Place Greenhand Team! Parliamentary Procedure - First Place Team, Opening Ceremonies - First Place Team, Tristin Wiggins - Overall Top Greenhand Secretary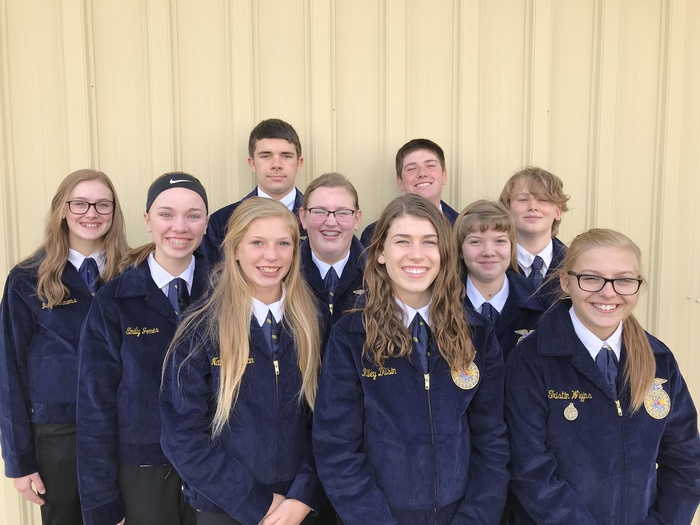 NC District FFA Sr. Division Parliamentary Procedure - 1st Place Team, Opening Ceremonies Team - 4th Place, Making WCHS FFA the First Place Team in the overall NC District Leadership School - Sr. Division!